Welcome to Berlin, Germany! It's an LGBTQ-friendly city with more than enough fun activities to keep all types of travelers entertained and busy – from history buffs to art lovers to late-night bar hoppers! If you're considering a trip to visit Germany's capital city, we've pulled together a list of things you may want to consider adding to your itinerary or incorporating into your Berlin vacation, including a few queer-friendly safe spaces!

1. Get a Bird's Eye View from the Berlin Television Tower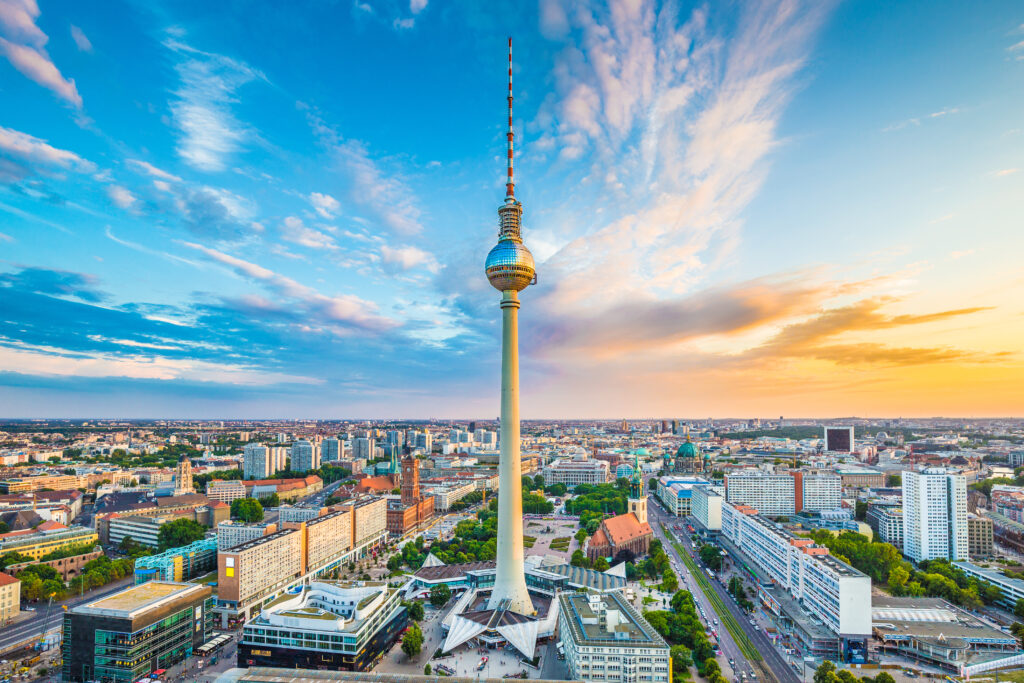 To get some of the best panoramic views of the city, you should add a visit to the Berlin Television Tower also known as the Fernsehturm. Standing at 1207 feet and built in the 1960s, this recognizable city attraction is by far the tallest building and highest attraction in Berlin. Visitors can also get a view of the hustle and bustle of the city from the glass dome of the Reichstag.
---


2. Take a Street Art Tour and Visit East Side Gallery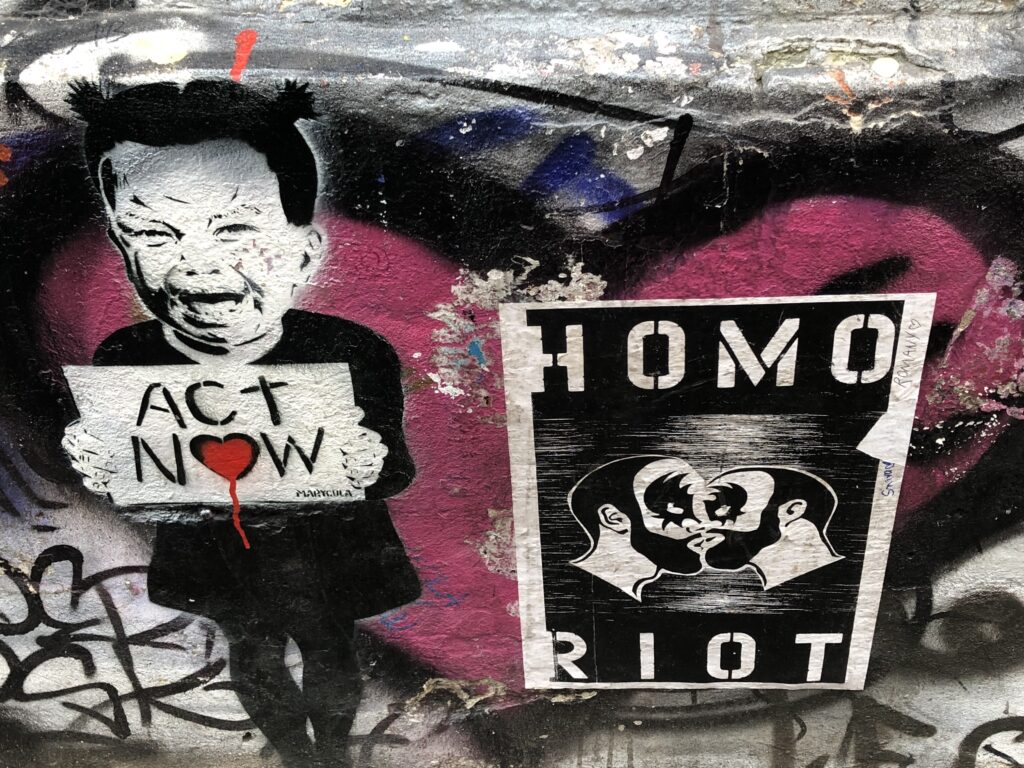 If you love street art, as I do, then you can't miss out on taking a tour to see some of the most colorful and powerful murals in the city, created by local artists! Take a guided 3-hour tour to explore some of Berlin's hippest neighborhoods, including the Kreuzberg district. A local guide will not only explain the art and artists but will also provide an insider's perspective on the neighborhoods visited. End your tour with a stroll to see some of the dozens of murals painted on what remains of the Berlin Wall – East Side Gallery.
---


3. Join Revelers for the Queer Christopher Street Day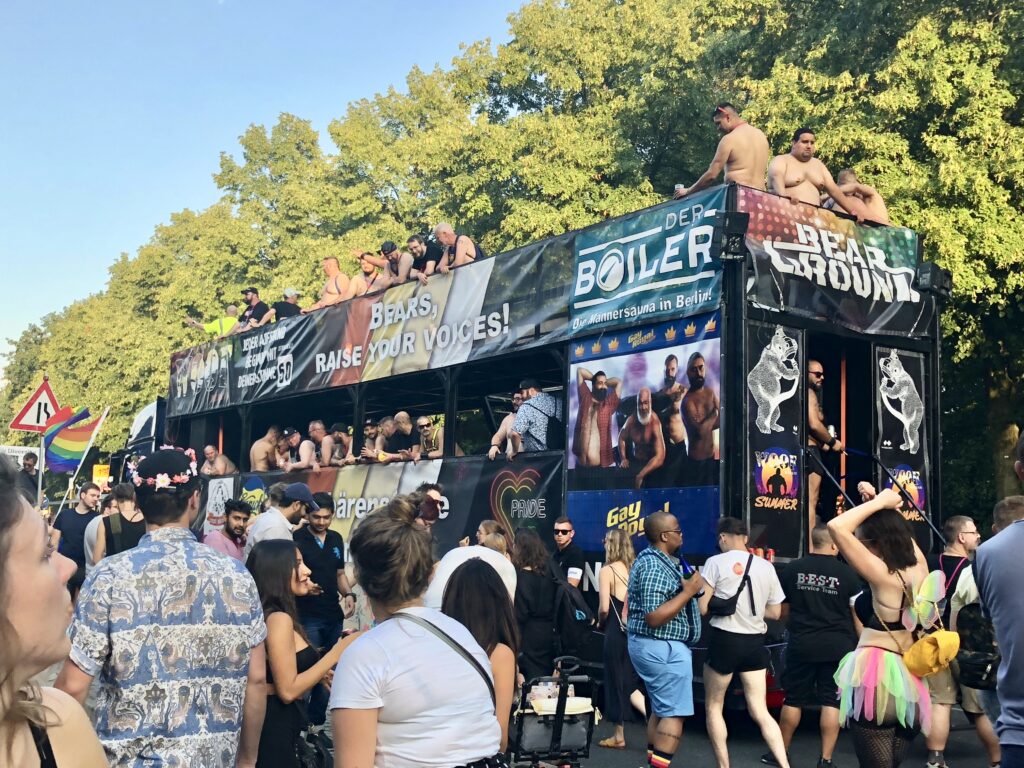 Watch thousands of LGBTQ+ folks and allies converge in the city to celebrate Christopher Street Day Berlin, a Pride parade and festival usually held on the third Saturday in July. You can either choose to watch from the sidelines or march along with one of the livelier floats along the route, which ends at the Brandenburg Gate. The festivities continue with a roster of exciting concert performances at the popular attraction, and if you're hungry or thirsty, you can purchase brats with sauerkraut, beer, or other food at several vendors lined up along Unter den Linden Avenue.
---


4. Visit Museum Island for the Art, Culture, and History

For the cultured queer, you can't leave Berlin without visiting Museum Island, a UNESCO World Heritage Site. Spree Island (Spreeinsel) is home to five museums: The Pergamon Museum, The Bode Museum, The Alte Nationalgalerie (Old National Gallery), The Altes Museum, and The Neues Museum, which houses the world-famous 3,000-year-old bust of Nefertiti in the North Dome Hall.
---


5. Relax in the Sun by a Serene Lake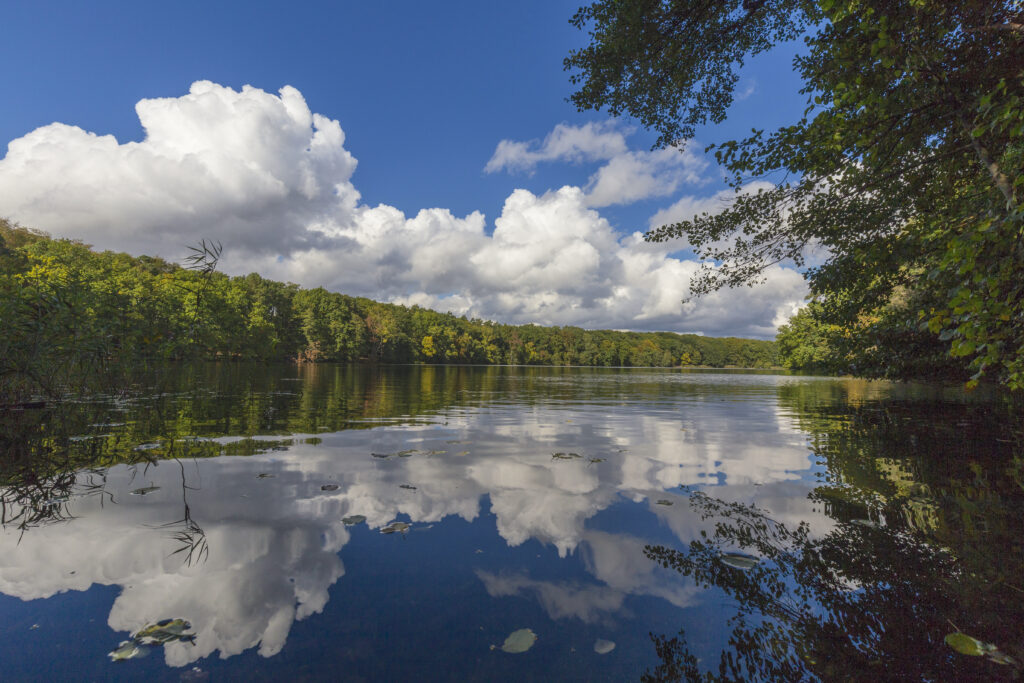 One of the perks about living in Berlin, and for visitors too, is that you can enjoy all the modern conveniences of living in a city, and also enjoy its rivers and lakes as well. Strandbad Wannsee has a mixed crowd of gay and straight folks, but it is by far, the most popular destination for swimmers and sun worshipers, but just arrive early to claim your shade. Take the S-Bahn to Schlachtensee to visit the lake of the same name. It's surrounded by trees for shade, quieter, and there's a beer garden on the shore. For cruisy nudists, you may want to consider adding Teufelssee (German for 'Devil's Lake') to your trip itinerary. You can check out Visit Berlin's Top 11 Lakes for Swimming if you need more info about some of the city's best open water spots.
---


6. Go Bar Hopping Along Fuggerstraße Street and beyond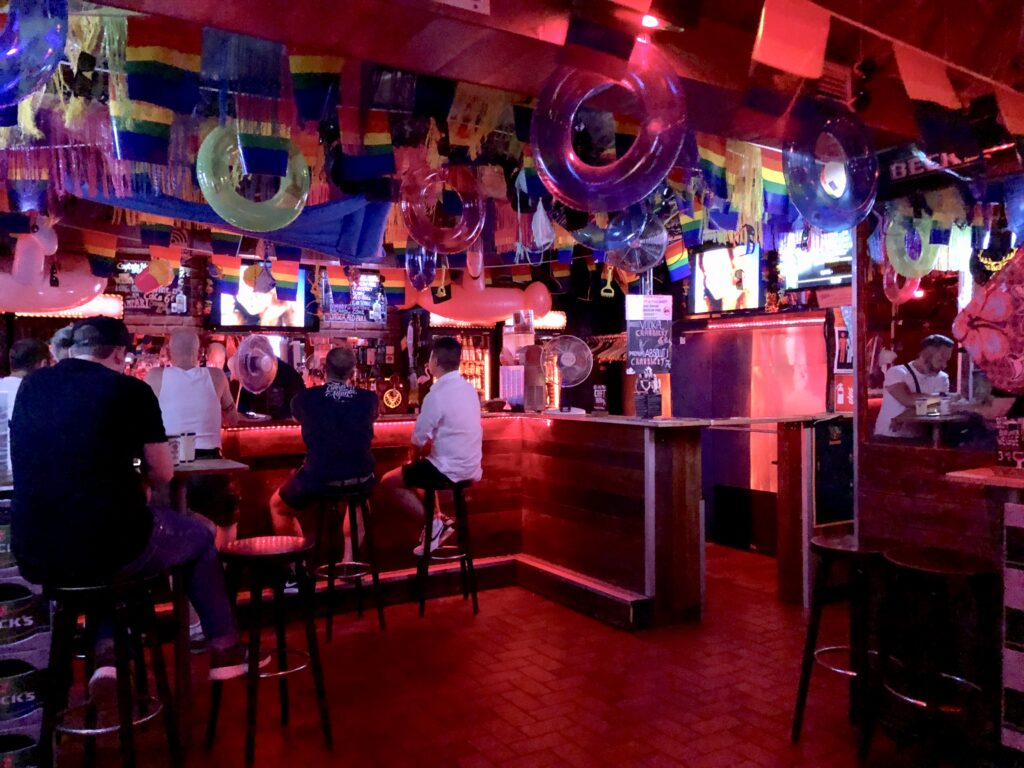 One reason Berlin is known as a popular tourist destination for LGBTQ+ travelers is that it's a place that allows us to be authentically ourselves regardless of how we identify. Touted as a fetish capital, Berlin's nightlife is so diverse that you are sure to find a few welcoming safe spaces among almost 100 options scattered throughout the city. Schöneberg, Mitte, Friedrichshain, Kreuzberg, Charlottenburg, and Prenzlauer Berg are all neighborhoods that are home to the city's bustling LGBTQ+ clubs and bars, including 10 lesbian bars.
For LGBTQ+ travelers, particularly gay men, you may want to consider staying at Sana Berlin or the Hotel Berlin, just stumbling blocks away from a string of bars along Fuggerstraße Street like Woof Berlin and Prinzknecht. And beyond the Nollendorfplatz and Shöneberg, SchwuZ – Germany's oldest queer club and biggest queer cultural institution – comes highly recommended. For an extensive list of bars and clubs in Berlin, visit Gay Cities' website.
---


7. Explore Historic Gendarmenmarkt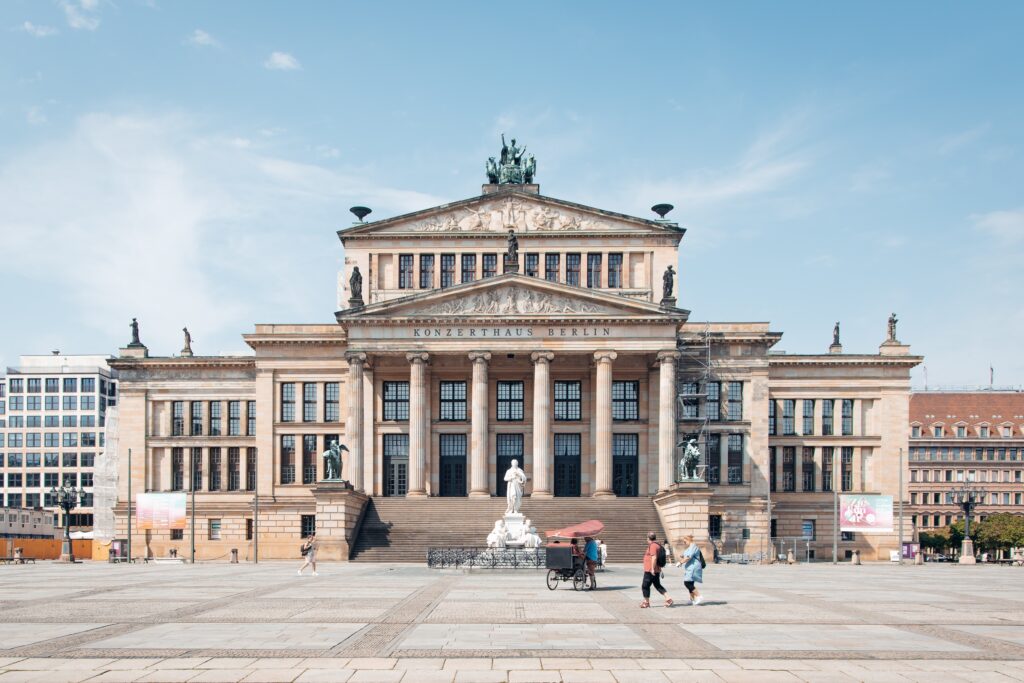 Some of the most impressive examples of architecture in the city can be found in this stunning square. Gendarmenmarkt includes the Concert House and the German and French Cathedrals: Deutscher Dom and Französischer Dom. If architecture isn't your first love, an alternate option could be exclusive shopping on Friedrichstraße in the Mitte district.
---


8. Go Shopping in Kurfürstendamm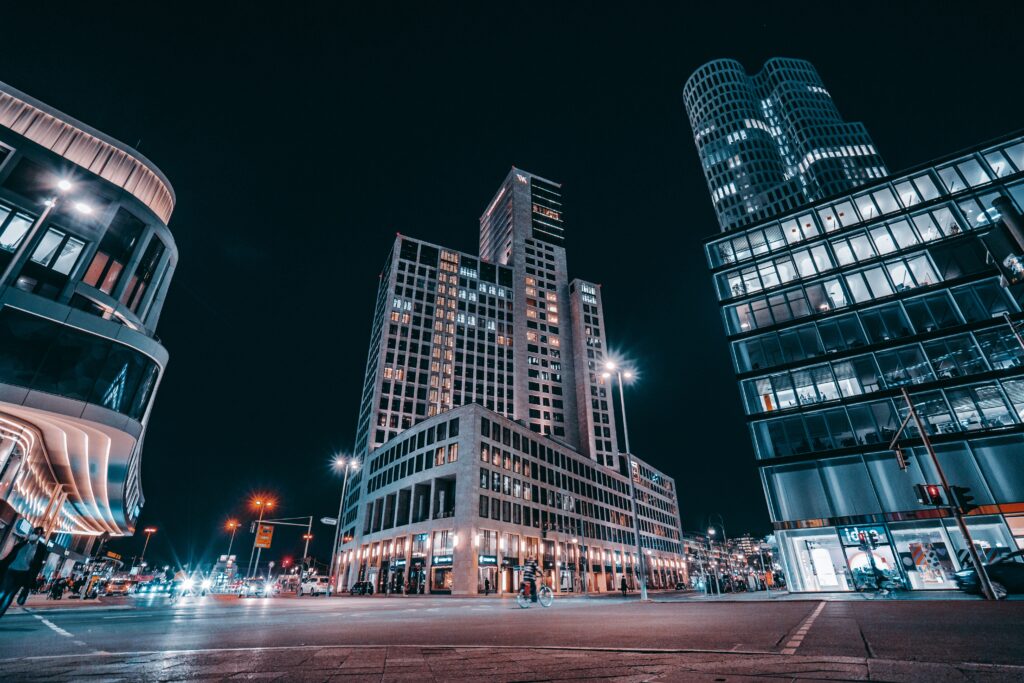 So, speaking of shopping… you can add a luxury shopping spree to your trip itinerary. Head to Kurfürstendamm, Berlin's most famous shopping street lined with high-end brands (think Chanel, Armani, and Yves Saint Laurent) and Europe's biggest department store KaDeWe – six floors of designer fashion, accessories, beauty, design, and more! The city's top attractions are located on this famous shopping street, including Zoo Berlin, Germany's oldest zoo.
---


9. Take a Leisurely Stroll Through Tiergarten Park
Boarding major city sights such as Brandenburg Gate or Potsdamer Platz, the 518-acre Tiergarten Park has become a major go-to green space for Berliners to unwind in a variety of activities, such as family picnics and ball games. It attracts joggers, skaters, cyclists, and walkers, too! In addition to winding paths, the park also features the Victory Column, Bellevue Palace, the Gas Light Open-Air Museum, and the Haus der Kulturen der Welt, an arts and exhibition center.
---


10. Visit the Beautiful Royal Charlottenburg Palace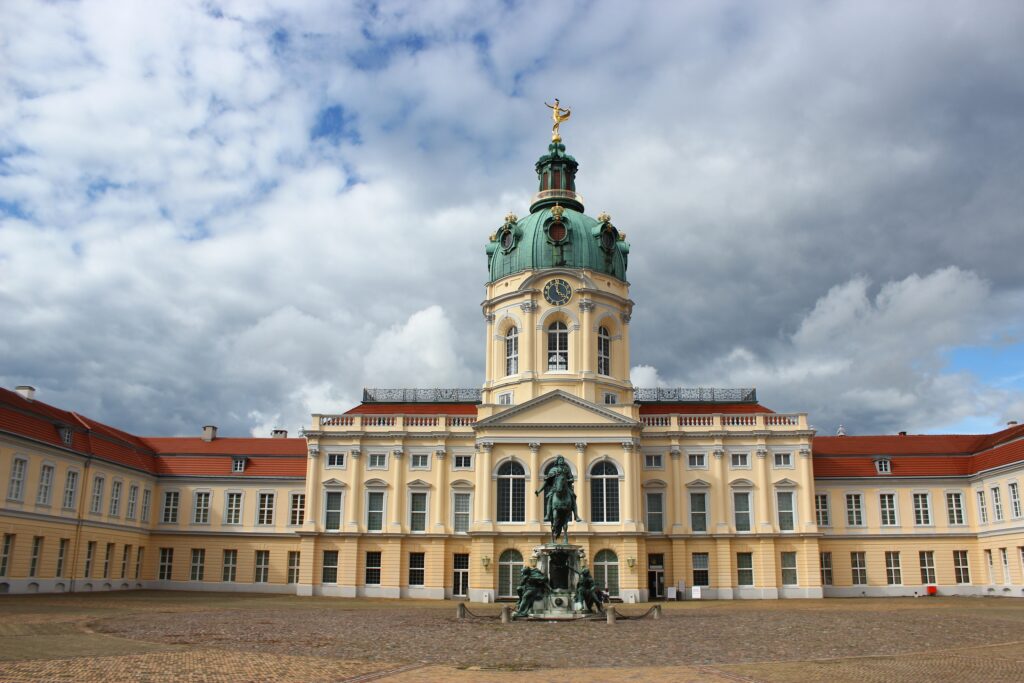 Named after the first Queen consort of Prussia, Sophia Charlotte, Charlottenburg Palace was once a royal summer residence, and today, it's Berlin's largest palace! Take a self-guided tour of the New Wing of the Palace to view the staterooms and the rococo ballroom known as the Goldene Galerie (Golden Gallery) and the Silver Vault which includes tableware of gold, silver, glass, and porcelain as well as the remaining pieces of the Prussian crown jewels. Don't leave without walking through the park and grounds designed by French landscape architect Siméon Godeau, a pupil of the principal gardener of Louis XIV of France at Versailles. The park also features the mausoleum, the Belvedere tea house, and the Neuer Pavilion. Admission to get in is about $20.
---


11. Immerse Yourself in History at the Wall Museum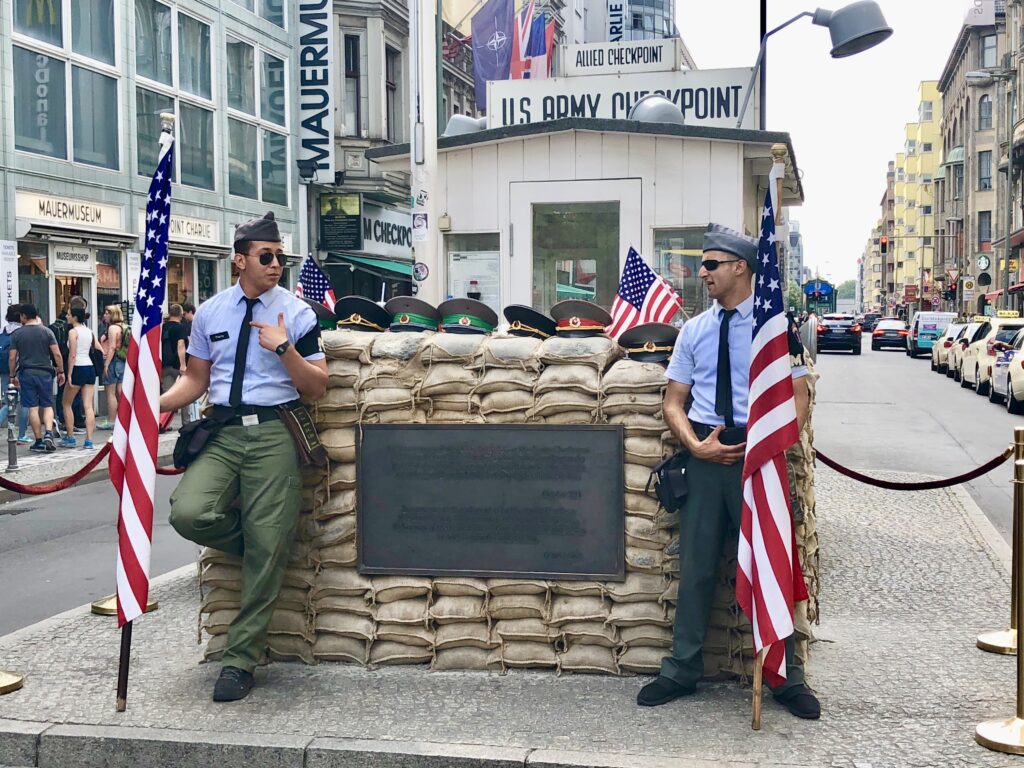 For $16, you can visit the Wall Museum and get a real in-depth look at when a wall separated East Berlin (Soviet sector) and West Berlin (American, British, and French Sectors), and how people went to extraordinary lengths to escape East Berlin. Take a step back in time before the Wall officially came down on November 9, 1989. Visitors can take a picture at Checkpoint Charlie, the best-known Berlin Wall crossing point between East Berlin and West Berlin during the Cold War (1947-1991).