It's never too early to start planning for the year ahead, so Vacationer pulled together this list of LGBTQ+ cruises that you should consider booking before it's too late!
Cruising is poised for a major comeback now that several cruise lines and operators have begun lifting imposed COVID protocols and testing requirements for passengers. After a few tough years of lockdowns, queer cruisers are anxious to get back out on the high seas to get some much-needed rest and relaxation, celebrate the return to normalcy, or just embark on an immersive experience to explore new travel destinations.
We, at Vacationer, wanted to put a few 2023 cruises on your gaydar. Our list includes cruises that appeal to a variety of travelers – from a small luxury river cruise to an all-inclusive queer family voyage to an adults-only party cruise to a liveaboard scuba diving adventure. And as varied as the cruise types, these cruise itineraries include bespoke destinations in the Caribbean islands, South America, Europe, and Southeast Asia.
A few featured LGBTQ+-owned travel companies are celebrating their milestone anniversaries which means that queer travelers will have an opportunity to reap the benefits of some highly anticipated epic voyages scheduled throughout 2023.

Atlantis Events – Prima Caribbean Cruise
Dates: January 22-29, 2023
Starting at: $1099
Be one of the first gay cruisers to sail on the brand-new Norwegian Prima that features larger staterooms, three pool decks (one that includes an infinity pool), the sea's tallest waterslide, new restaurants, onboard food trucks, and an indoor space touted as the best ever for an Atlantis party!
For the first time, this Atlantis Events cruise will depart from Port Canaveral (Orlando, Florida) for an epic Caribbean voyage with 3,200 men from around the world. This primarily all-male voyage will stop in Cozumel and Costa Maya, Mexico, George Town, Grand Cayman, and Great Stirrup Cay, Bahamas.
In addition to fabulous theme parties, this cruise will feature the Atlantis Gay Comedy Stars, award-winning dance show Noise Boys, cabarets, live music, and Summer: The Musical celebrating the life of disco icon Donna Summer.
Click here for more information about this cruise.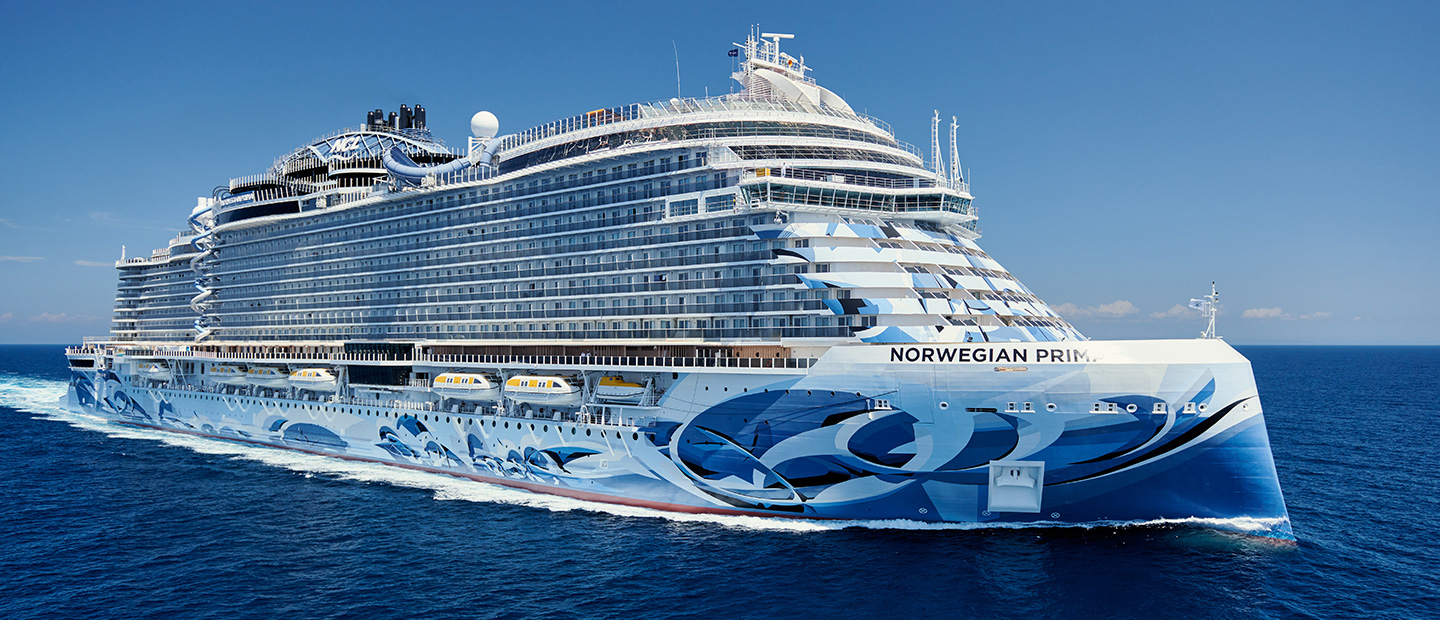 VACAYA – 5th Birthday Bash Caribbean Cruise
Dates: February 12-19, 2023
Starting at $1197
Expect a lot of WOW moments as VACAYA and more than 3,000 of your closest friends celebrate their fifth year as the "only large-scale adults-only vacation company." VACAYA raises the bar in cruise experiences by celebrating "the biggest bash of 2023" aboard Celebrity Reflection, part of the Solstice Class from Celebrity Cruises.
This VACAYA curated cruise will start in Fort Lauderdale and set sail to visit four ports: Cozumel, Mexico, Belize City, Belize, Roatan, Honduras, and George Town, Grand Cayman. And for those looking to shop VACAYA birthday celebration merchandise, limited-edition collectibles and exclusive items will be offered over the course of the 2023 season.
VACAYA is known for its fresh, diverse, and unpredictable entertainment, and we're waiting on bated breath to get more details about onboard entertainment slated to drop in November. We'll keep you posted on that! Beyond this Caribbean birthday bash, VACAYA will celebrate its fifth birthday all year long with special announcements and surprises for other upcoming cruises and resort vacations. It will also continue with its special offers to save money and its ongoing mission to give back to the LGBTQ+ community. Yes, 2023 is one year you don't want to miss out on celebrating VACAYA's milestone birthday. 
Click here for more information about VACAYA's 5th Birthday Cruise.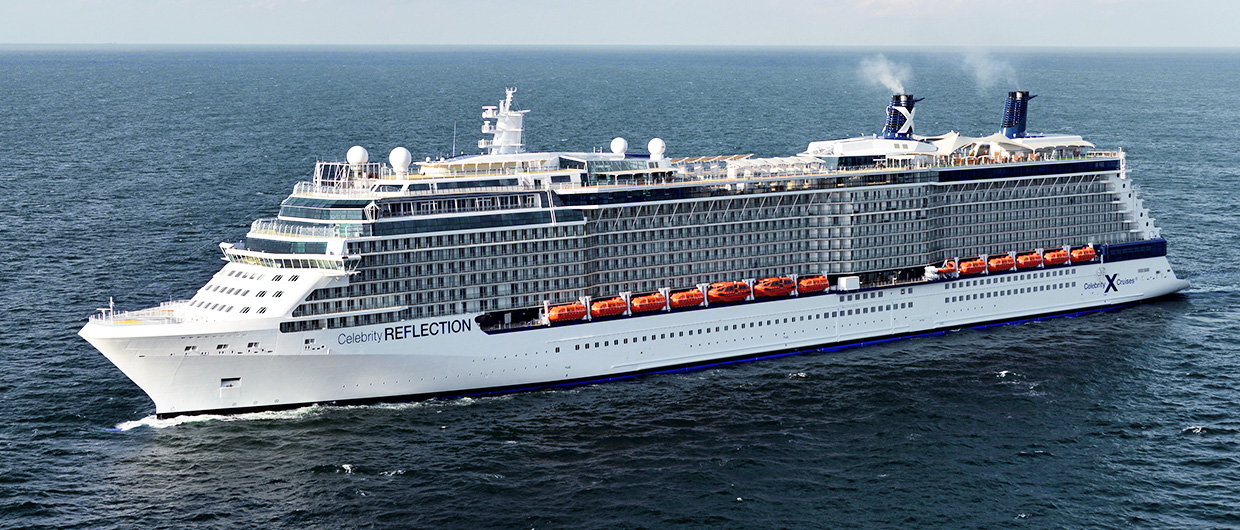 Olivia Cruises – 50th Anniversary Caribbean Cruise II
Dates: February 19-26, 2023 & February 26 – March 5, 2023
Starting at $2999
Olivia, the travel company for lesbians and LGBTQ+ women, will also celebrate its 50th anniversary next year, producing more than 300 trips for more than 350,000 women. The first celebratory cruise sold out for Feb. 19-26, 2023, so by popular demand, another week was added at the end of the month. More than 2,000 people are expected to set sail on Holland America's MS Nieuw Amsterdam, known for its award-winning service, elegant fine dining and casual environment, large staterooms, spacious private verandahs, and wraparound teak decks.
This Caribbean voyage begins in Fort Lauderdale and features stops in Turks and Caicos, St. Thomas/St. John, San Juan, Puerto Rico, and the private island Half Moon Cay, Bahamas. And onboard, it's touted as the biggest entertainment lineup yet! Nearly 30 performers, comedians, and recording artists – including legendary Cris Williamson, original Olivia artists Teresa Trull and Diedre McCalla, and more – are scheduled to appear. And DJs Rockaway, Christie James, and Citizen Jane will keep the dance parties going for guests, too! Word has it that Olivia Co-Founder Rachel Wahba is scheduled to make a special appearance to celebrate the company's Golden Anniversary.
Click here for more information about Olivia's second 50th-anniversary voyage!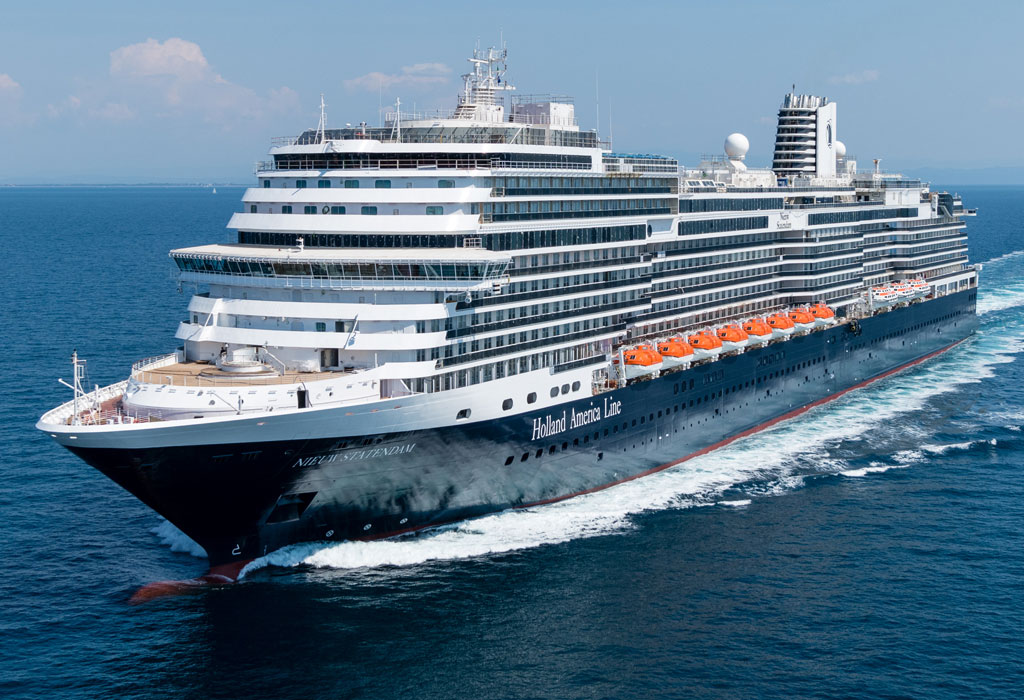 UnderseaX – LGBTQ+ Liveaboard Expedition to Tubbataha Reefs
Dates: April 24-30, 2023
Starting at $2999
For queer travelers looking for a scuba diving adventure, you should consider one of three LGBTQ+ Liveaboard experiences next year. In April, UnderseaX Expeditions will charter the 133-foot vessel All Star Infiniti for 22 advanced-level divers to explore the Tubbataha Reefs located in the Philippines' Sulu Sea. The UNESCO World Heritage protected area's marine life includes big schools of fish, whale sharks, and mantas. The cruise departs from Puerto Princesa, the capital of fascinating Palawan Island where you can explore a subterranean river, quiet coves, and beautiful beaches, or just enjoy watching tropical fireflies. Divers on the Philippines for Women Only trip may want to add this to their itinerary.
This package includes six nights aboard the All Star Infiniti liveaboard in air-conditioned double occupancy staterooms with a private bath, meals and snacks, beverages (including local beer and wine), up to four dives per day (17 dives total weather permitting), and tanks, weights, and weight belt.
Adventures divers should also check out other scheduled excursions, such as Shark Week in Turks & Caicos (July 15-22, 2023) and the LGBTQ+ Galapagos Islands Scuba Expedition (June 26 – July 3, 2023) for your chance to see giant tortoises and hammerhead sharks up close!
Click here for more information about UnderseaX Expeditions' Tubbataha Reef!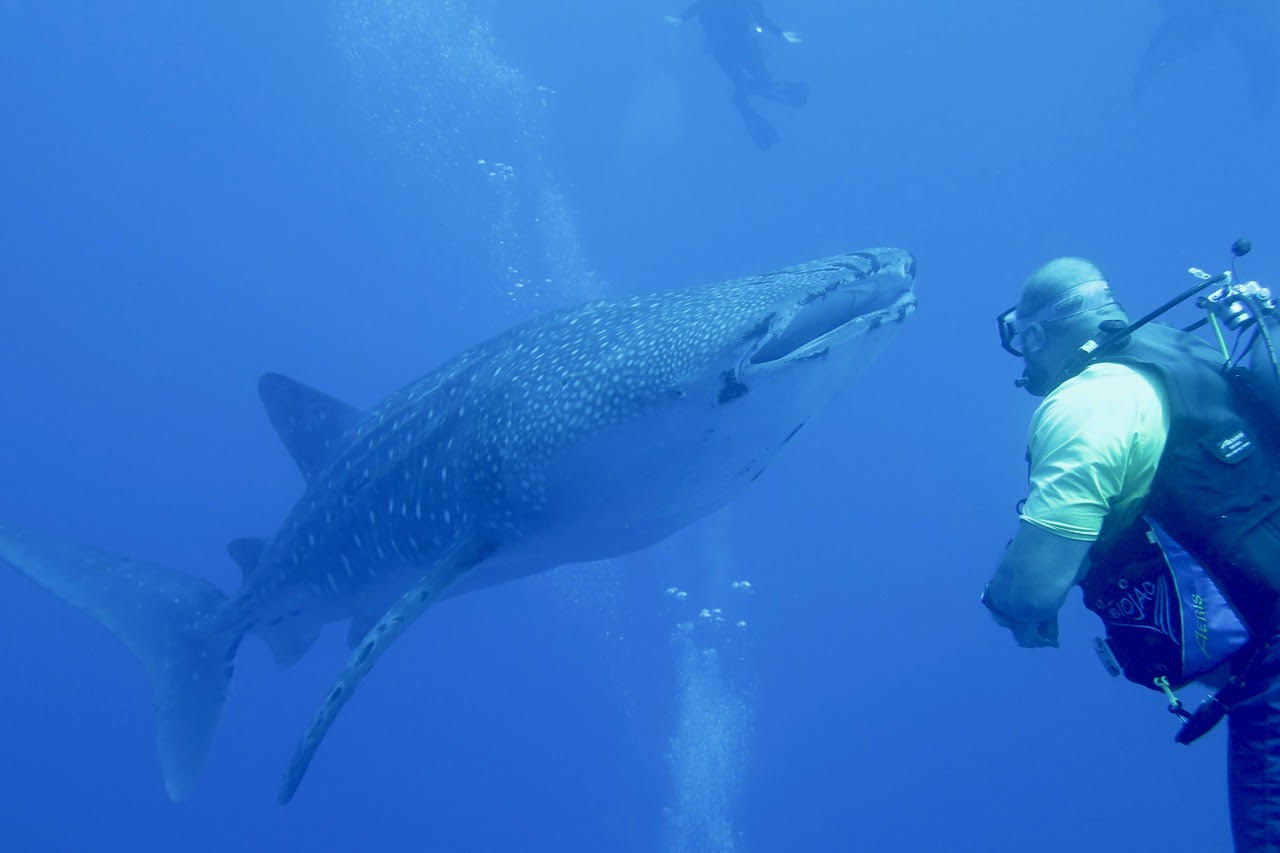 KelliGregg Travel – R Family Vacations 20th Anniversary Cruise
Dates: July 16-23, 2023
Starting at $1082
It seems like everyone has something to celebrate in 2023, so we didn't want to leave out R Family Vacations celebrating its 20th anniversary with a family cruise on Royal Caribbean's brand-new Wonder of the Seas. The new ship features 21 dining options, Broadway Shows, a casino, adult-only Solarium Pool, Flow Rider, Aqua Theater Shows, and Adventure Ocean (kid's camp at sea).
LGBTQ+ families and their friends will visit Coco Cay, Bahamas, Cozumel Mexico, Roatan, Honduras, and Puerto Costa Maya, Mexico. They'll also get to experience R Family exclusive events and activities such as an LGBTQ+ Comedy Hour, Theater Camp (all ages), R Family Dinners every night, and more!
If you need a break from the kids and you enjoy river cruises, then you may want to consider the adults-only Brilliant Bordeaux river cruise (May 14-21, 2023). Hosted by LGBTQ+ travel veterans Gregg Kaminsky and Kelli Carpenter, this boutique river cruise on Uniworld's S.S. Bon Voyage will set sail along three stunning rivers – the Garonne, Dordogne, and Gironde – to visit Bordeaux, Blaye, Cadillac, and Libourne. Queer cruisers and their straight allies will explore France's wines, cultural treasures, historic landmarks, and more. Immerse yourself in quintessentially French experiences during this epic cruise. Also, check out the website for details about a pre-cruise weekend in Paris!
Click here for more information about the R Family Vacations' 20th Anniversary Cruise.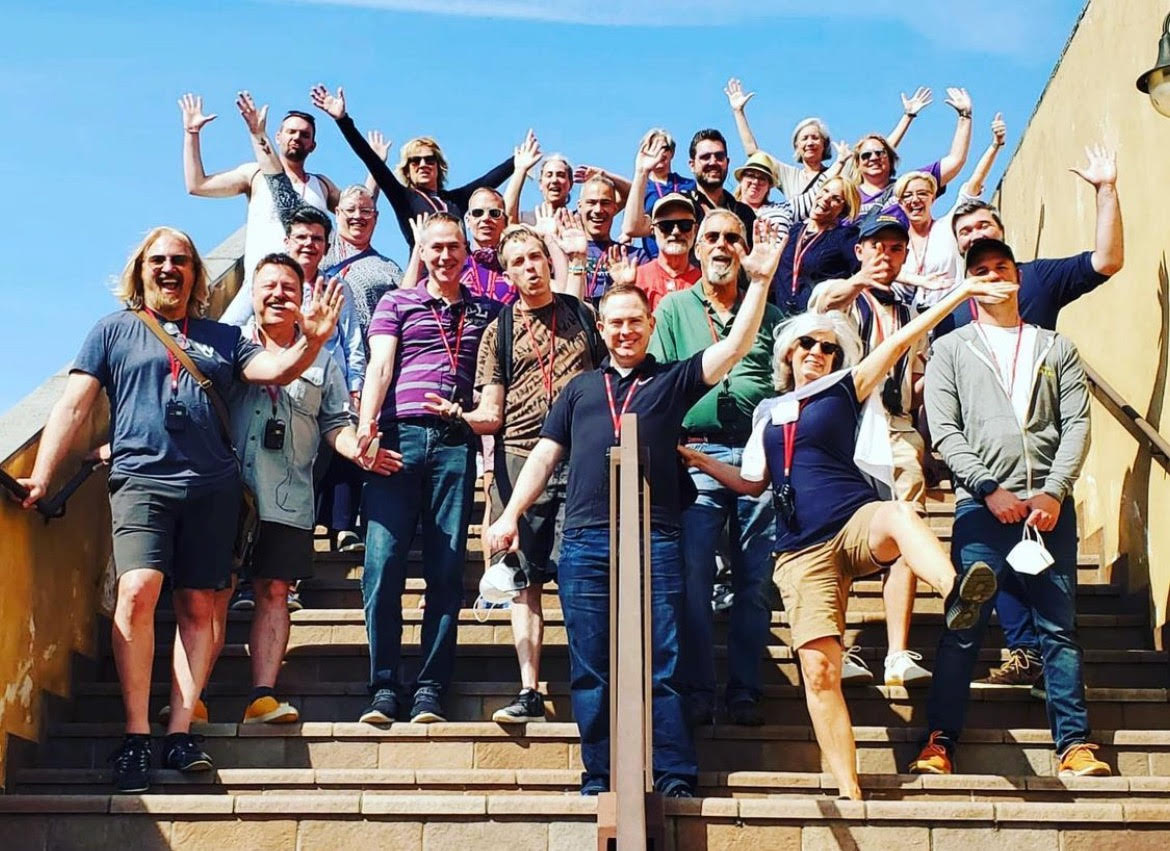 Bear Voyages – Greek Island Cruise
Dates: August 27, 2023
Starting at $1440
For burly, beefy gay bears who enjoy cruising the high seas, Bear Voyages has announced their Greek Island Cruise aboard Virgin Voyages' new ship, Resilient Lady. At Vacationer, we love it when we create safe spaces to travel, showing off the diversity of our community. LGBTQ+ cruisers who plan to book this cruise will start their voyage in Athens with visit Santorini, Rhodes, Mykonos (overnight stay), and Bodrum, Turkey.
Virgin Voyages Resilient Lady features more than 20 specialty eateries (including Michelin-starred chefs Brad Farmerie and Sohui Kim), superyacht-inspired cabins with free Wi-Fi, a pool, three hot tubs (public, adults-only, and exclusive), spa, tattoo studio, casino, arcade, game room, jogging track, and fitness center.
For gay bears and their admirers, Bear Voyages has arranged a lineup of special guests including Ben Zook and Joe Dietl from Where the Bears Are. Zook will be performing The Dirty Show. Also, Blake Evan Sherman from Bear City will entertain passengers with a night of music and comedy aptly titled An Evening with Blake Evan Sherman.
Details about Bear Voyages' Greek Island Cruise are still fairly new and interested parties should check the website for more information.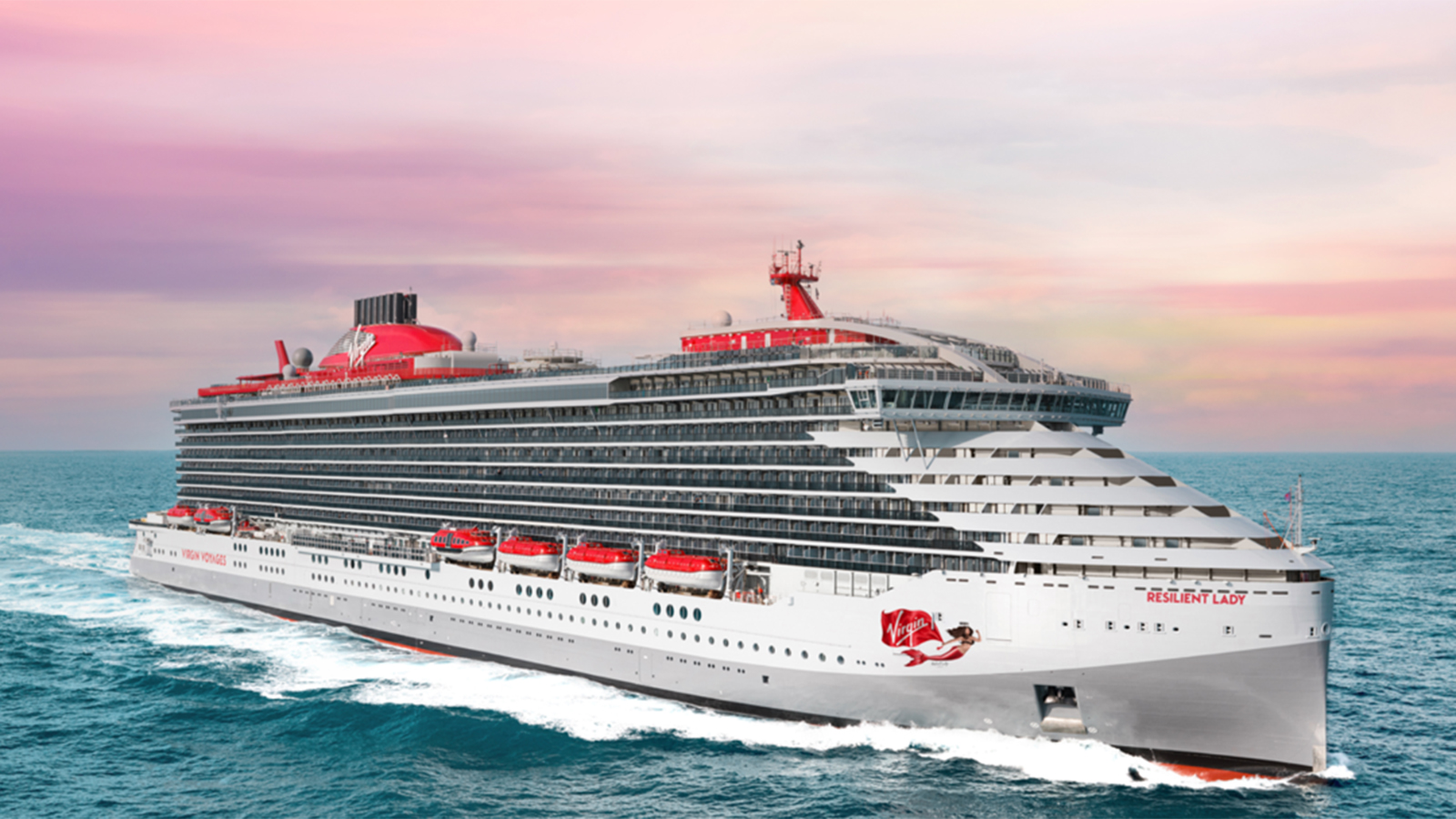 Brand g Vacations – Prague & Danube River Cruise
Dates: August 12-21, 2023
Starting at $4099
Embark on an annual luxury river cruise with Brand g Vacations, starting with a two-night stay in Prague at the Prague Marriott Hotel, followed by a 7-night cruise to visit Europe's most iconic cities: Prague, Vienna, and Budapest. On board the beautiful Amadeus Silver III, the crew will pamper you along your voyage to explore historic sites, charming towns, world-class wine and cuisine, and much more!
This 5-star, all-inclusive vacation includes unlimited alcoholic and non-alcoholic beverages, shore excursions, airport transfers, and signature Brand g entertainers. According to Eric Poole, Director of Marketing for Brand g, "This is the perfect introduction to Brand g, and is a favorite of our guests."
The Amadeus Silver III offers 72 spacious deluxe cabins as well as 12 Amadeus suites that have an accessible outdoor balcony with a seating area. Amadeus Imperial cabins on the Mozart and Strauss decks also feature panoramic windows that can be lowered along the entire cabin width. Deluxe cabins and suites are equipped with spacious bathrooms, a flat-screen television, telephone, cabin safe, a minibar, and adjustable air conditioning.
Celebrating its 11th anniversary this year (2022), the premier operator of 5-star, all-LGBTQ+ vacations takes its guests to every corner of the world via all-inclusive river cruises, small-ship ocean cruises, and land tours – boasting a 95% repeat rate amassed from its passionate fan base of committed, enthusiastic travelers.
Click here for more information about Brand g Vacation's Prague and Danube River Cruise.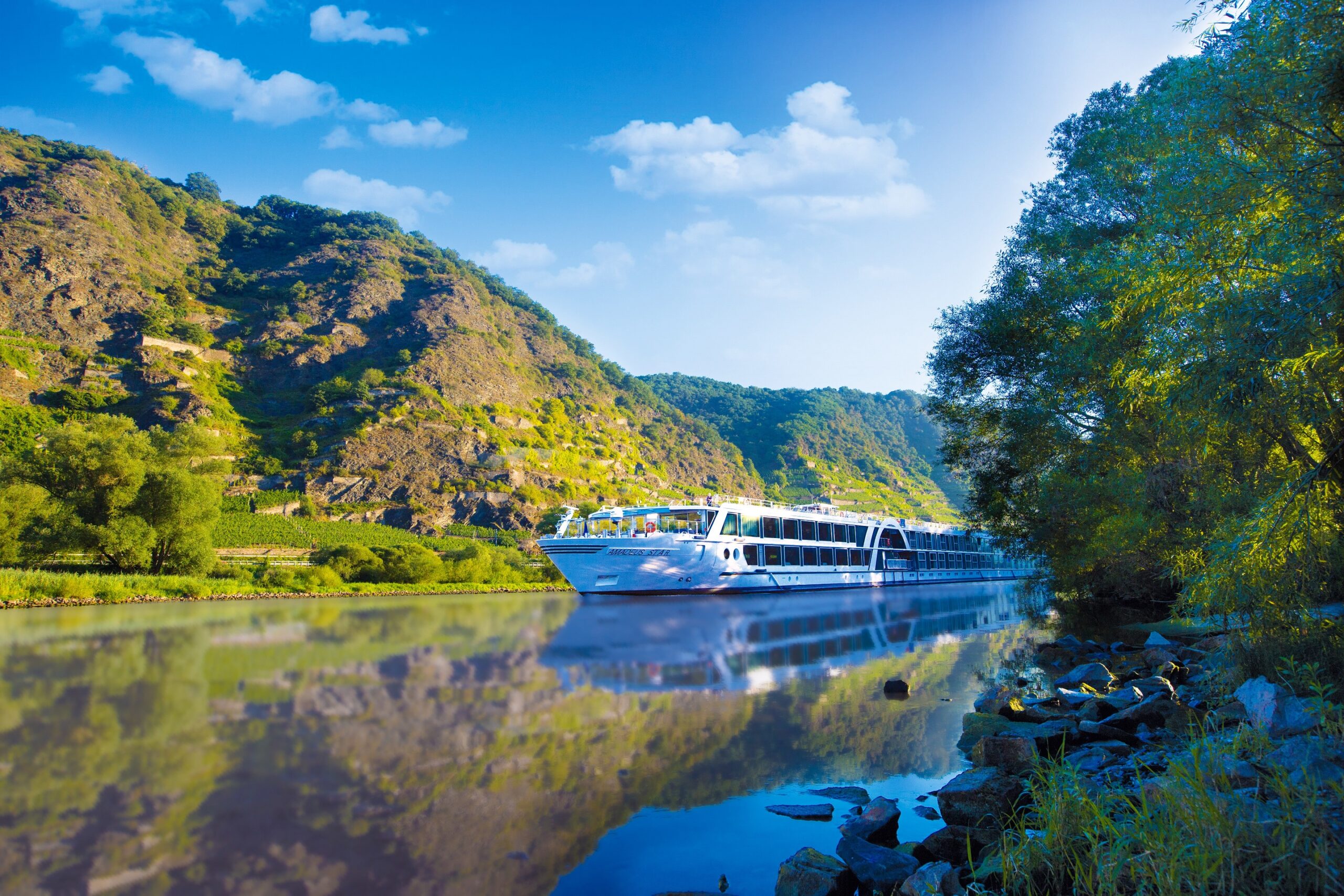 Source Journeys – Mekong River Cruise – Ho Chi Minh City to Siem Reap
Dates: October 17-29, 2023
Starting at $6,699
On an unforgettable journey with Source Journeys, a small LGBTQ+ group of luxury vacationers will travel along the Mekong River to explore ancient traditions through Southeast Asia. Immerse yourself on this 12-night journey to explore Vietnam and Cambodia and each country's bespoke cities and villages, including Ho Chi Minh City, Saigon, Gieng Island, Phnom Penh, Angkor Ban, and Siem Reap.
Your accommodations will include staying at the Park Hyatt Saigon Hotel, La Residence D'Angkor, A Belmond Hotel for the beginning and the end of this trip. And of course, most of your time will be spent aboard the Mekong Princess, a small luxury boutique river boat featuring 14 suites and an exclusive spa.
A few experiences sure to make this a trip of a lifetime include the opportunity to taste the flavor profiles of Vietnamese gastronomy; take a Vespa tour through bustling Saigon; watch the sun rise over the ruins of Angkor Wat; float through a traditional Southeast Asian floating village; and learn how to make traditional Vietnamese crafts created by locals.
Click here for more information about Source Journeys' Mekong River Cruise.