Arosa Gay Ski Week is known as Europe's favorite winter pride festival. Hundreds of gay men and women travel annually to Arosa, Switzerland in January, for the friendly week-long celebration, supported by locals and the community. Everyone's invited! Sports studs, lipstick lesbians, cute twinks, hot daddies, and keen snow bunnies come together from every corner of the world. 
This fun-filled, whirlwind event is packed with seven days of socializing, exquisite dining, live music, partying, and of course, world-class skiing and snowboarding. How you enjoy your Gay Ski Week is entirely up to you. Love to snowboard? Then you can hit the slopes by day and party by night. Not so fond of the white fluffy sky dust? Spend your time sunbathing on the terrace of a mountain hut, socializing, and enjoying the myriad of other activities on offer. Come for the atmosphere and stay for the fabulous skiing.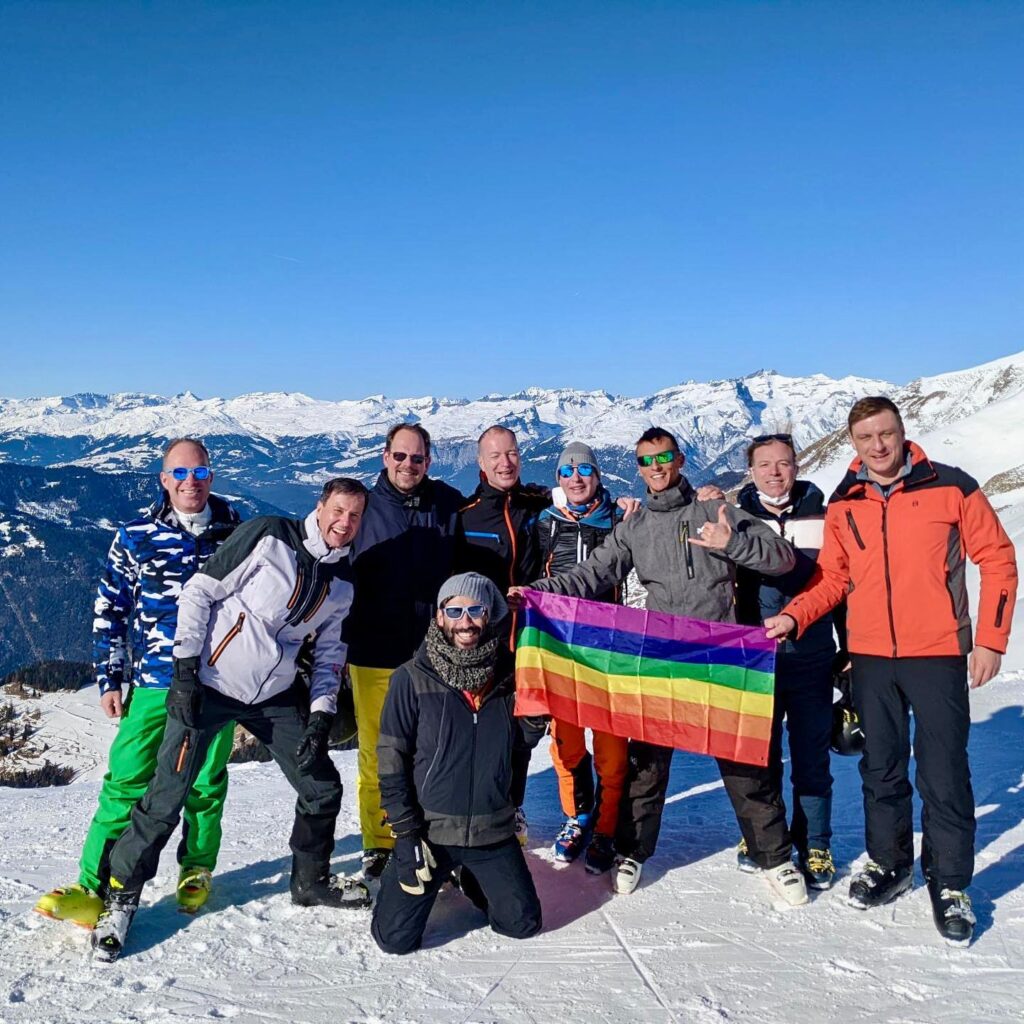 That's the inherent appeal of Arosa Gay Ski Week – it's customized to suit the way you have fun. Snow bunnies can discover the vast ski area in groups, with a friendly gay ski week team, or take some lessons with one of the experienced ski instructors at the ski school. The breathtakingly beautiful winter landscape should be enough to convince even the most resigned couch potato to do at least one downhill run.
Arosa uniquely offers more than just extreme snow sports and throwing yourself from the mountain tops. There is also an amazing variety of other activities, including well-prepared winter hiking trails, ice skating, curling, and cross-country skiing. The winter program in Arosa wouldn't be complete without snowshoe walking, sledding slides and romantic horse-drawn carriage rides through the breathtaking alpine landscape.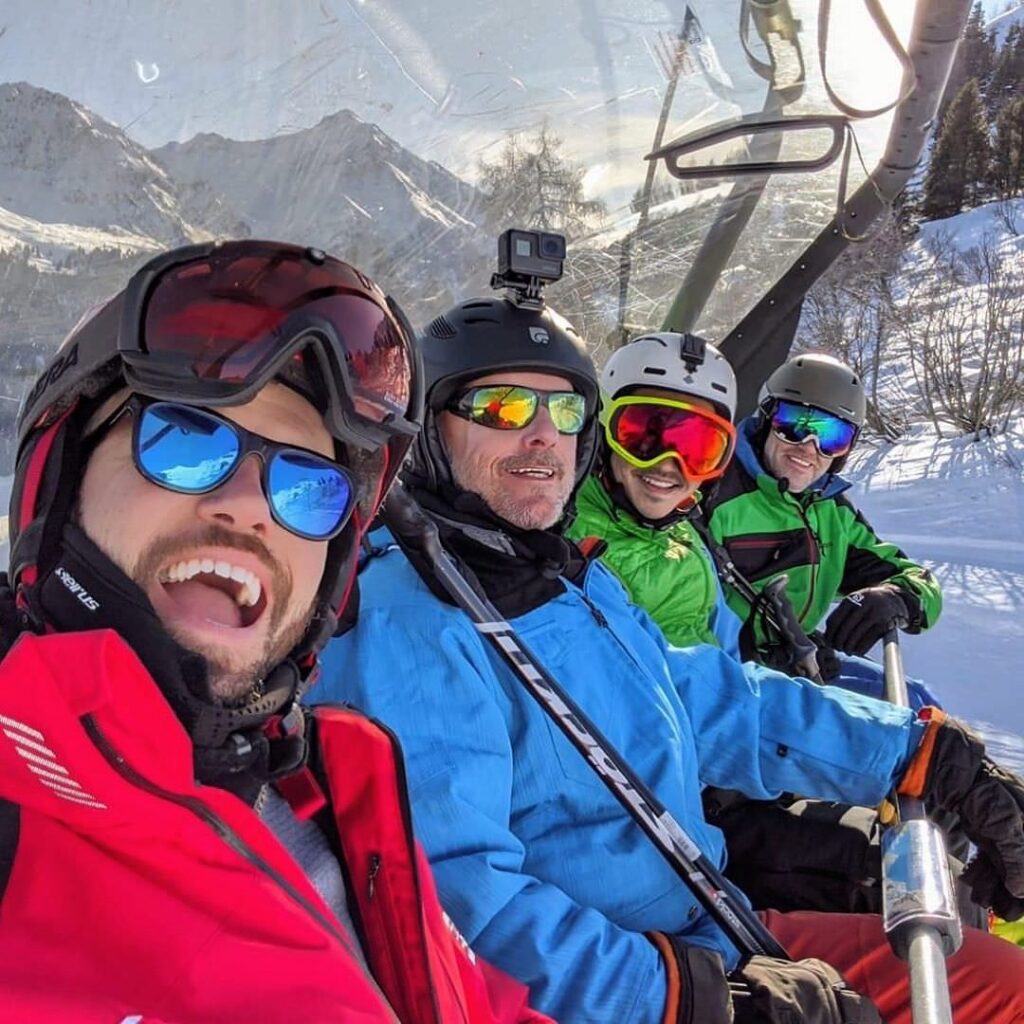 Away from the slopes, several activities are held at various locations throughout the village, like daily après-ski and friendship dinners. So many possibilities – so little time! Fortunately, while on holiday, queer attendees shouldn't miss the clubbing nights with world-class DJs, drag cabaret shows, hot go-go dancers, the Addicted pool party, or a Swiss fondue night with a sleigh ride under the stars. The Arosa Drag Race slalom competition with amazing prizes and a classical concert at the village church is also on the jam-packed agenda. 
Arosa boasts an array of fabulous restaurants with every type of cuisine, quaint mountain huts, stylish clubs, and of course, relaxing spas. This stunning Swiss alpine village is a rare gem that offers everything from snow to adventure to fine dining and Arosa Gay Ski Week takes advantage of every morsel!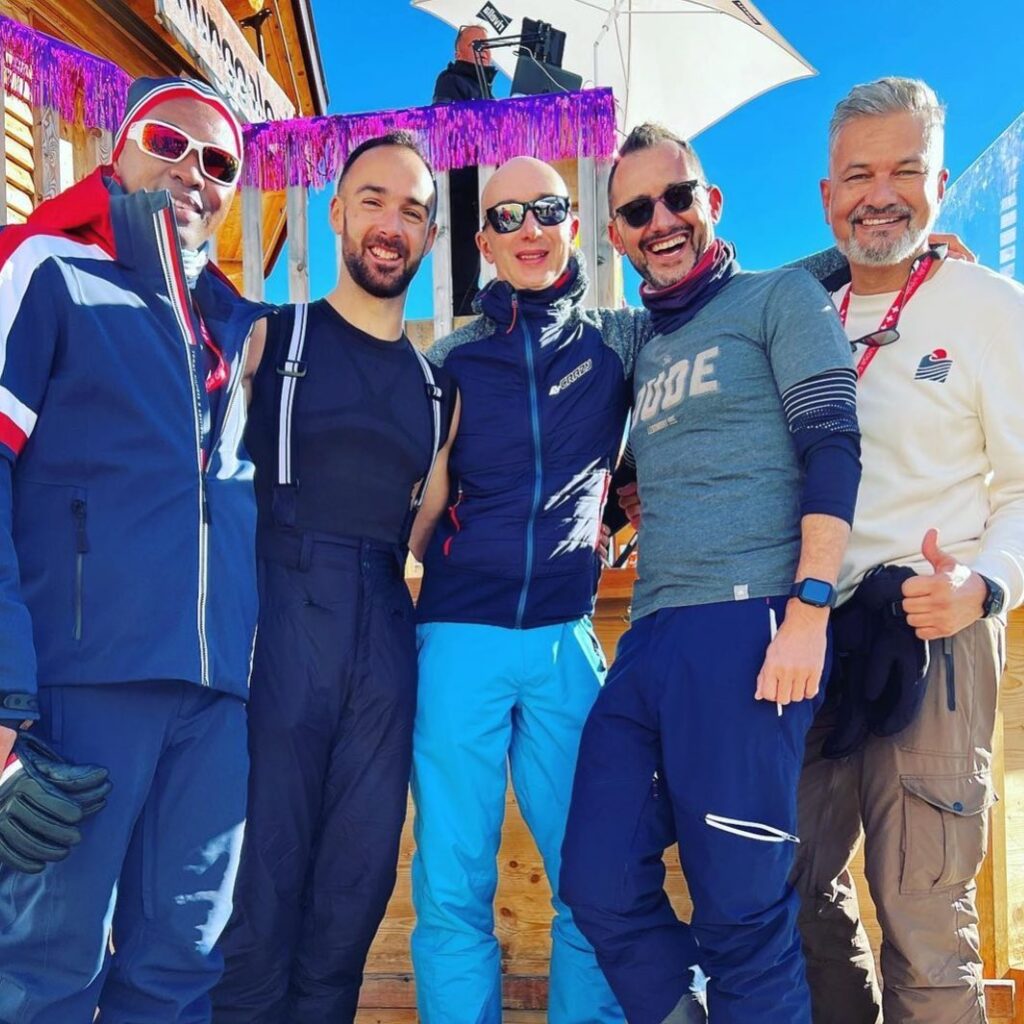 Arosa Gay Ski Week is supported by the local tourism office and a large selection of partner hotels, chalets, and holiday apartments. So get on board for skiing, socializing, partying, and help rep all shades of the rainbow in Arosa! 
Plan ahead and make your reservations for Arosa Ski Week 2023. Click here for more information!