LGBTQ+ travelers looking for welcoming luxury accommodations in Malta, home of 2023 EuroPride, have another option to stay. It's the Barceló Fortina Malta, a modern, avant-garde design hotel owned by the Maltese company Fortina Investments Limited. 
Located on the promenade of Sliema, the iconic hotel opened its doors as a 5-star on September 18, 2023, after a complete renovation and transformation into a modern 5-star hotel with 183 rooms.
The Barceló Fortina Malta is characterized by its modern and elegant architecture, as well as its panoramic views of the Mediterranean Sea and the fortified city of Valletta, declared a UNESCO World Heritage Site in 1980 and the recent host city for 2023 EuroPride.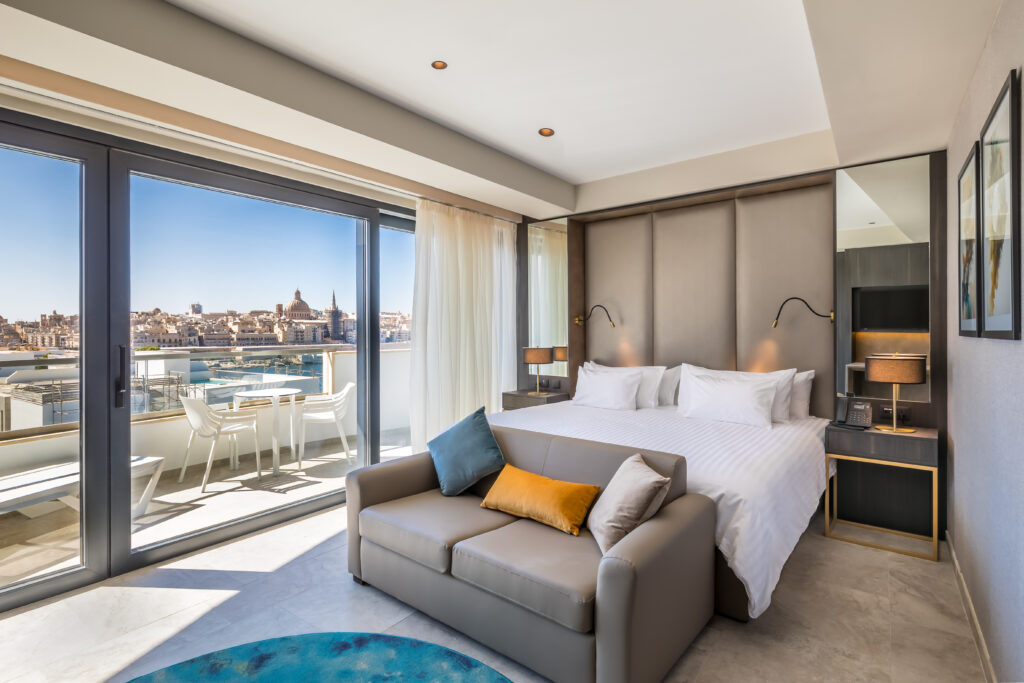 The hotel amenities include an Ina wellness center, reflex gym, and a heated indoor pool along with a stylish newly-built lido featuring two restaurants and a lounge bar. The Barceló Fortina Malta is conveniently located within walking distance of the country's largest shopping center and walking distance to explore the historic city of Valletta.
The Barceló Hotel Group, known for managing urban and beachfront hotels in various destinations around the world, has added the Barceló Fortina Malta to its management portfolio.
"Malta is an island with vast tourism experience due to its rich history and cultural heritage; this new hotel will allow us to further increase our presence in the Mediterranean, a strategic area for the company's expansion plan," said José Canals, Regional Director for the Mediterranean, Middle East, and Asia for Barceló Hotel Group.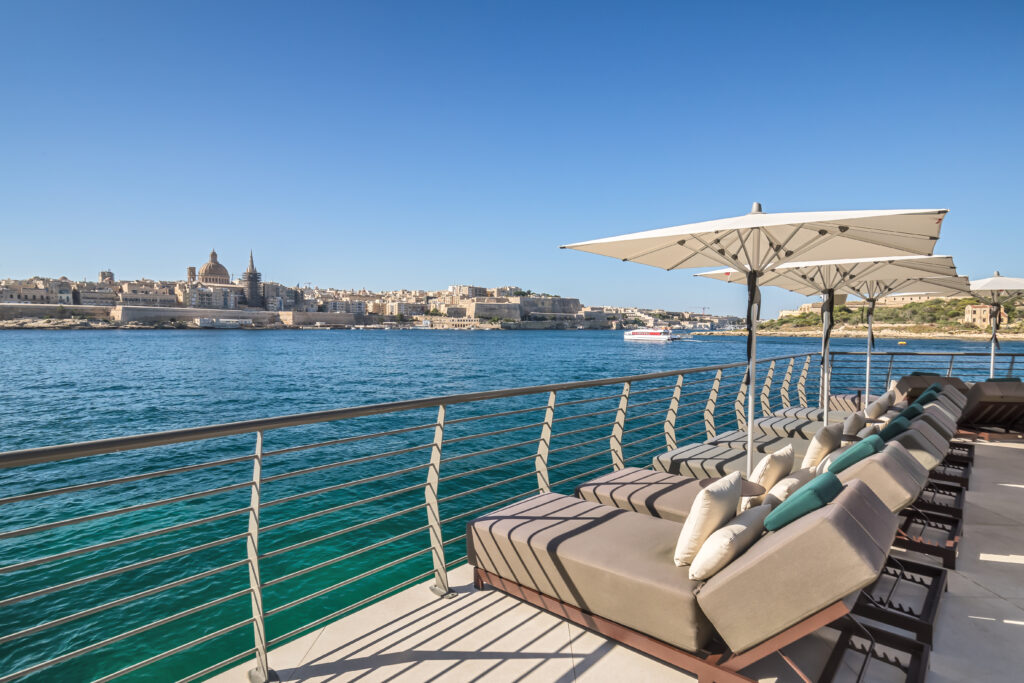 Edward Zammit Tabona, CEO of Fortina Investments Limited, added, "We are very pleased with the agreement we have reached with Barceló Hotel Group. This prestigious hotel chain has extensive experience in managing luxury hotels. Recognized for its high level of service and extensive commercial network, Barceló Hotel Group will contribute to positioning Barceló Fortina Malta as one of the premier luxury hotels in Malta."
Click here for more information about the Barceló Fortina Malta, and check out Vacationer's Queer Malta Travel Guide to help you plan what you should see and do on your trip to the LGBTQ+-friendly country!