Belmond luxury properties – Cap Juluca, Splendido Mare, and Jimbaran Puri – provide unique marine experiences that can be arranged onsite.
As LGBTQ+ travelers, we're always looking for the best hotels and resorts that make us feel welcomed, while also providing us with memorable travel experiences. From visible out employees to Brighton Pride to its own LGBTQ+ Advisory Board, Belmond has been taking steps to make sure that we're part of their consumer-facing strategy.
In addition to its inclusive strategy, Belmond also has some not-to-be-missed unique marine experiences guests should take advantage of when visiting three of its properties: Cap Juluca in Anguilla, Jimbaran Puri in Bali, and Splendido Mare in Italy. We can't think of a better way to cool off from a heatwave than engaging in fun watersports, such as a sunset cruise, fishing excursion, snorkeling, and more!
If you enjoy horseback riding on the world's most beautiful beaches, admiring the master sailors racing in the Primavera Regatta, or simply basking in the sun unwinding to the sound of waves, Belmond offers a variety of ways for you to enjoy and revel in the sea with these not-to-be-missed marine experiences!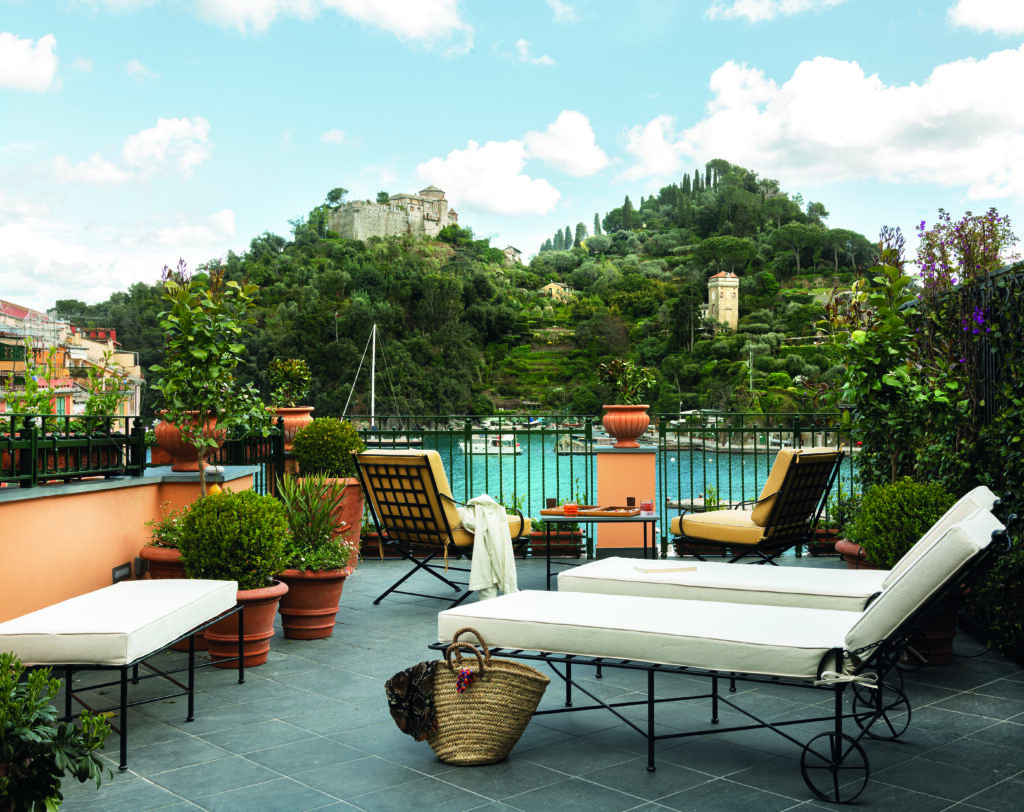 Splendido Mare (Portifino, Italy)
Located on the Italian Riviera, the Splendido Mare property has a variety of water-related activities available to its guests. After its re-opening last spring, the hotel celebrates Portofino's historical regattas with a combination of sport and glamour with the Splendido Mare Cup, which provides guests a unique vantage point to see the cliffside villages along the coast of the Mediterranean Sea.
For a more leisurely excursion, guests can head out on the Chris-Craft Corsair 36 for a cruise (for up to eight people) to enjoy the coastline or venture farther afield to discover the stunning Gulf of Tigullio. But all guests, upon availability, can take to the water in a complimentary excursion on a beautiful wooden gozzo, a traditional fishing boat in Portifino.
Guests can also rent a gozzo to explore San Fruttuoso Abbey, check out the underwater Abyss wine at Cala degli Inglesi, and anchor the boat for a swim at Punta Chiappa. End your sailboat cruise sipping a chilled local wine as the sun sets over Camogli.
An ideal day for Splendido Mare's guest experience manager, Giovanni Grossi includes a tour of the lesser-known towns around Portifino, including a stop for a fresh seafood lunch in Santa Margarita and lounging in the sun at the exclusive Bagni Fiore beach club with a view of the Paraggi Bay.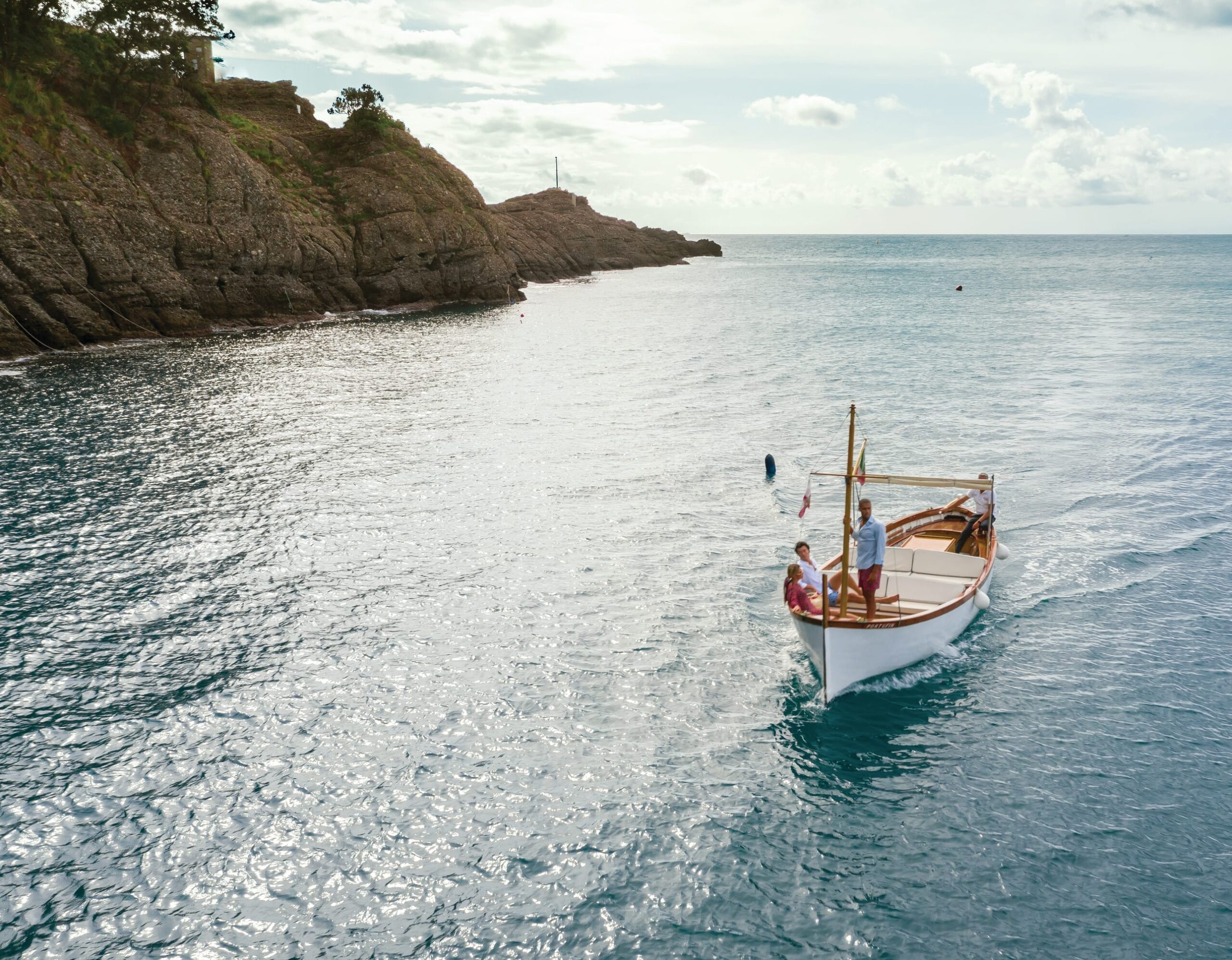 Jimbaran Puri (South Kuta, Bali)
The luxurious Jimbaran Puri has cottages and villas that sit on the shoreline of the Indian Ocean, so there's no way you can leave here without adding one or more of their bespoke water-related experiences to your itinerary when visiting.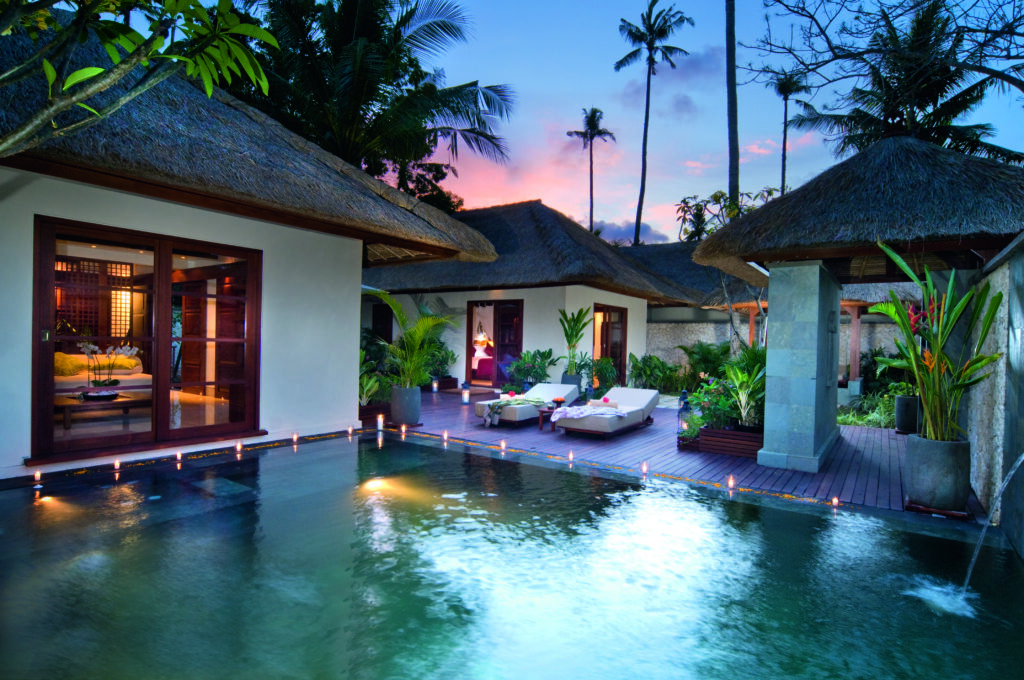 Gray Turtles have a nesting area on Jimbaran Beach. The turtles can lay between 50 and 80 eggs. In a unique partnership with the Bali Sea Turtle Society, the resort does what it can to protect the turtles and their eggs. Two to three times a year, guests are taken to the conservation area to learn about the life cycle of the turtles. The resort organizes special activities, where guests release turtles into the bay using hollowed-out coconuts!
In front of the resort, Horseshoe Bay and the reef have fairly calm waters. So, surfers have to wait until a full moon or new moon for higher waves. Jimbaran Puri provides guests with body boards, canoes, and other equipment to get out on the water. Looking for an underwater adventure? Go scuba diving for a chance to see the elusive Mola Mola Fish, a sunfish that can weigh between 544 to 4,400 pounds.
General manager of Jimbaran Puri, Charles Kneipp, says his ideal day at the resort would include a first-light offering at a Hindu temple; enjoying a brewed cup of coffee (from a local rainforest) with Balinese snacks on the beach; taking a swim on the beach or in the resort's pool; and of course, a two-hour Dedari cruise sunset cruise with bubbles and a swim to wrap up the day. During the cruise, guests learn about local culture and four Hindu temples, including the one located on the hotel's property.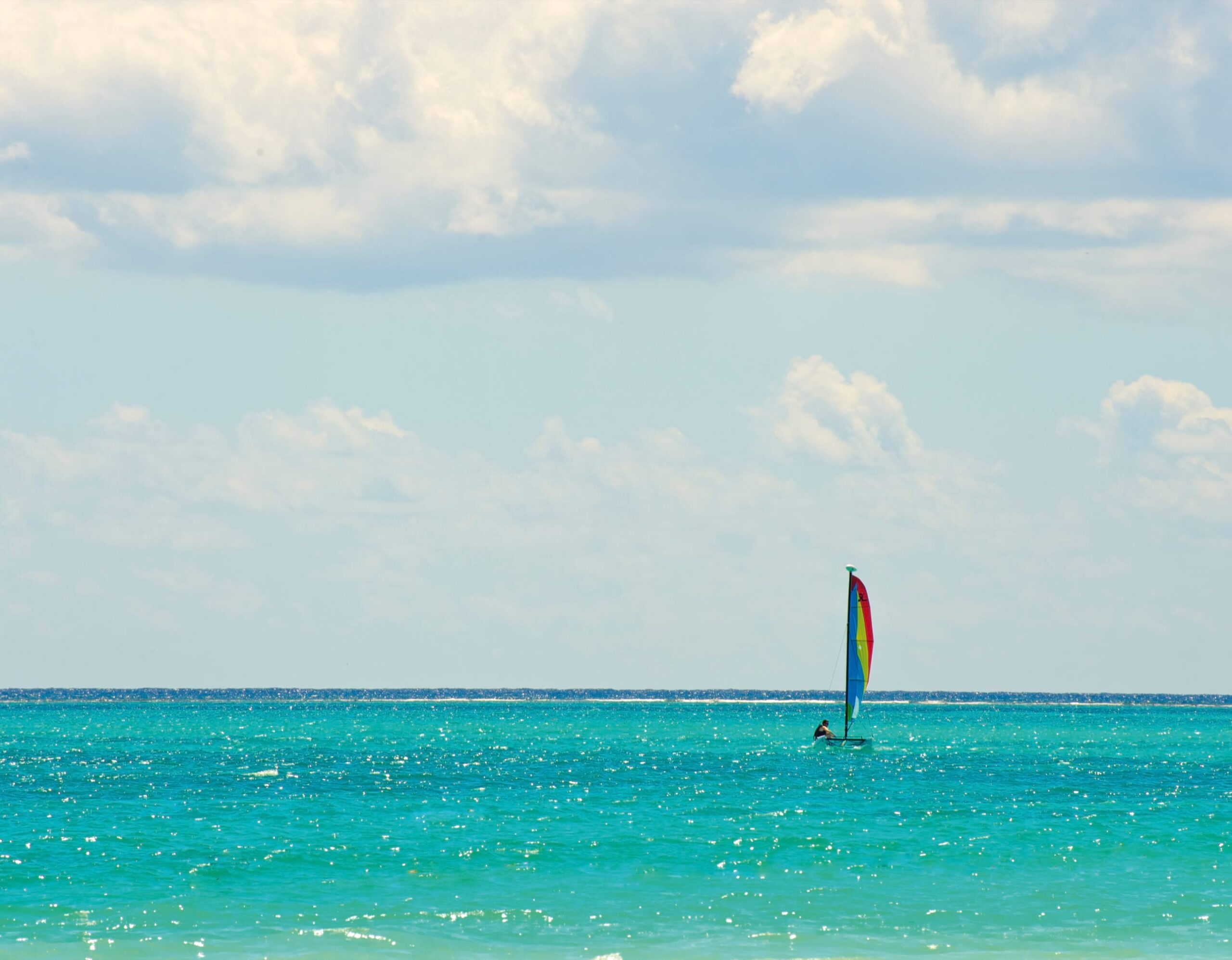 Cap Juluca (Maundays Bay, Anguilla)
Looking for marine experiences in Anguilla? You may be surprised to know that swimming lessons are a water-related activity that Cap Juluca provides for its guests, employees as well as local children and adults. Most people would think that Caribbean islanders know how to swim, but several people don't, according to Sasha Tyas, general manager of the Cap Juluca. It's part of their way of giving back to the community.
Horseback riding along the beach, kite surfing, kayaking, and sailing are a few of guests' favorites. If you're feeling a little adventurous, you can go sailing off the coast of Anguilla to the uninhabited Prickly Pear Cays to go cliff diving, snorkeling to see the incredible coral reefs, embark on a bird-watching journey, or go swimming with the turtles.
During the last week in July through the first week in August, Anguilla becomes a hot tourist destination. This time also marks the beginning of regatta racing and Carnival season. So, get out your dancing shoes and join other vacationers who get into the festive season by taking Soca (short for Soul of Calypso) music and dance lessons. Cap Juluca offers special resort packages during this time of the year, too!
When asked about her ideal day at the resort, Tyas said that she would start the day with a morning swim along the beach; pack up the necessary gear to go kite surfing in a nearby bay; return to the resort for a lunch of rum punch and ribs; go horseback riding treading water along the shore; then end the day with dinner under the stars with the sand beneath her toes.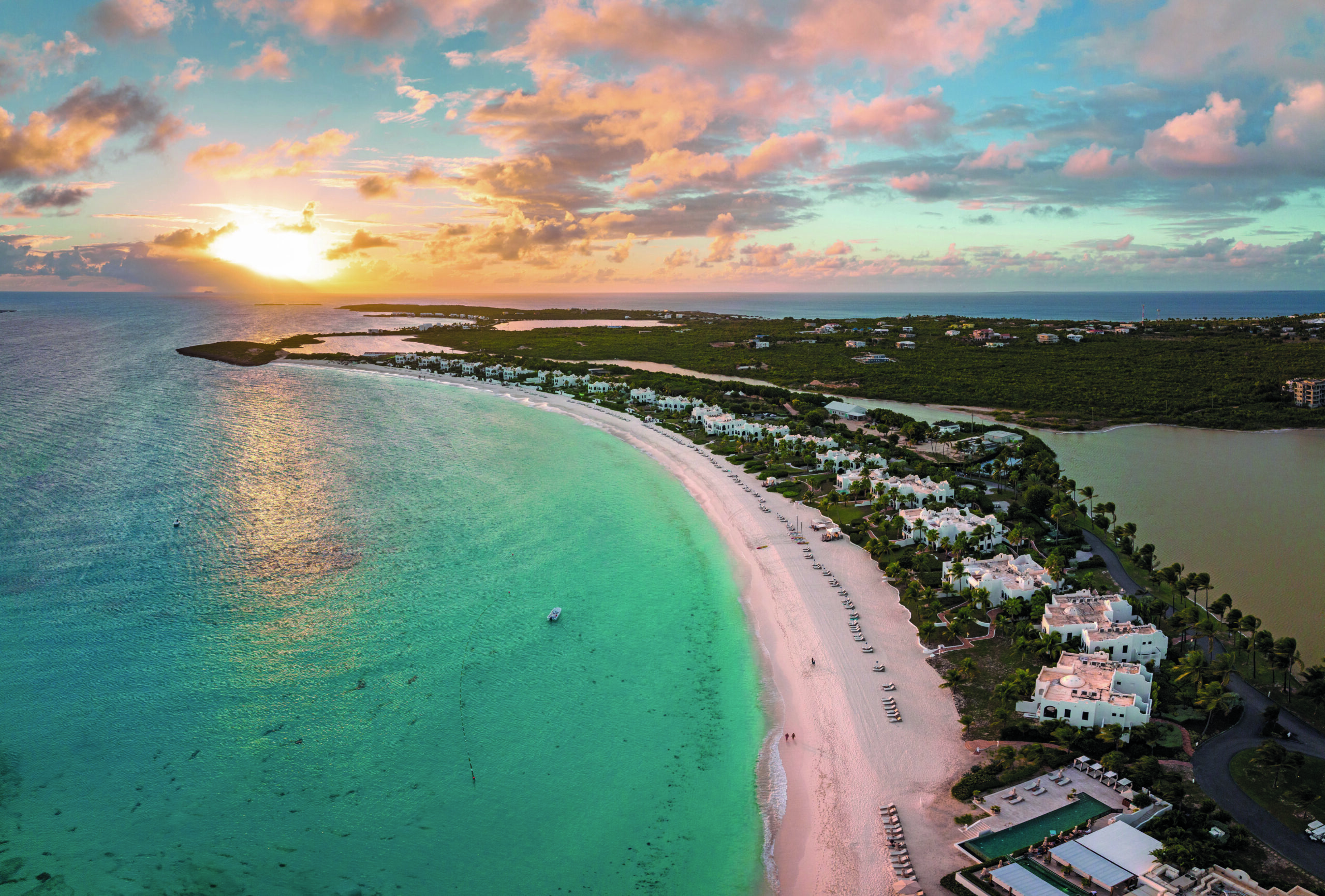 Visit the websites for Splendido Mare, Jimbaran Puri, and Cap Juluca for more information on how you can plan your next vacation full of unique marine experiences in Italy, Bali, and Anguilla.