The "Land of Fire and Ice" – aka Iceland – should be on every LGBTQ+ traveler's bucket list. This tiny island nation of only 350,000 inhabitants is a magical land where volcanos and glaciers dominate the landscape, where geothermal pools are a cultural phenomenon, and where two out of three citizens believe in elves (truth!).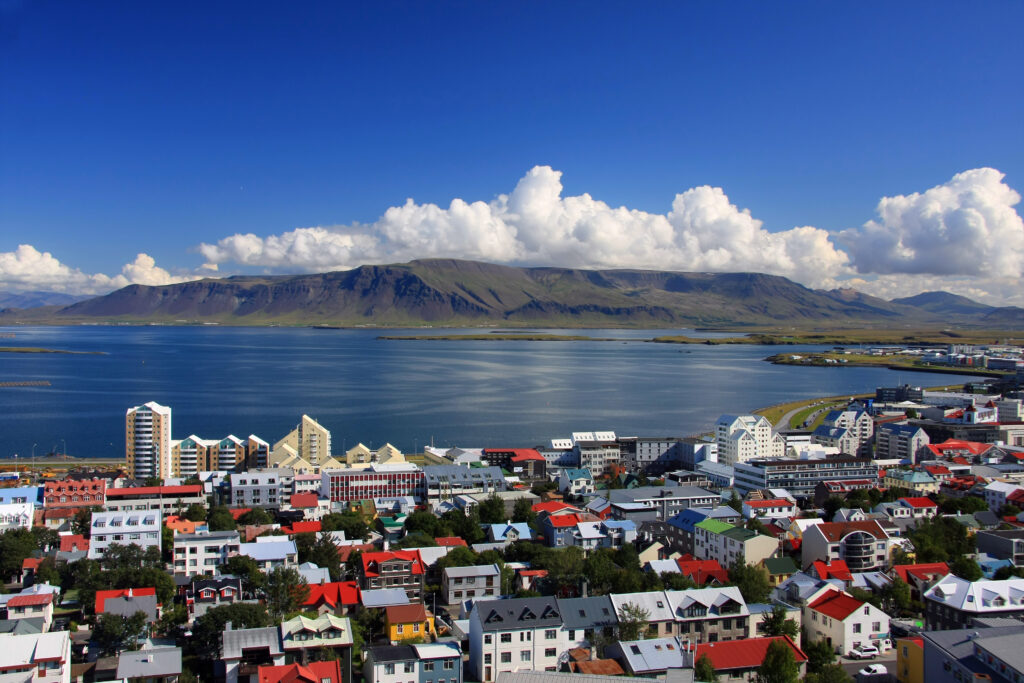 The film industry has captured the dramatic backdrops for decades, from Game of Thrones and Sense8 on TV to Interstellar and Oblivion in cinemas. Since 2010, Iceland has seen an influx of tourists, rapidly becoming a magnet for adventurers, nature enthusiasts, and music lovers. Does Iceland have anything to offer the LGBTQ+ community? The answer is a resounding "yes" as Iceland has one of the most tolerant and inclusive societies in the world and welcomes the LGBTQ+ community.
The best place to start your Icelandic journey is in Reykjavik, Iceland's capital, and the country's largest city. With an abundance of options, here are my top five things to see when you have one day.

1. Hallgrímskirkja ("Church of Hallgrímur")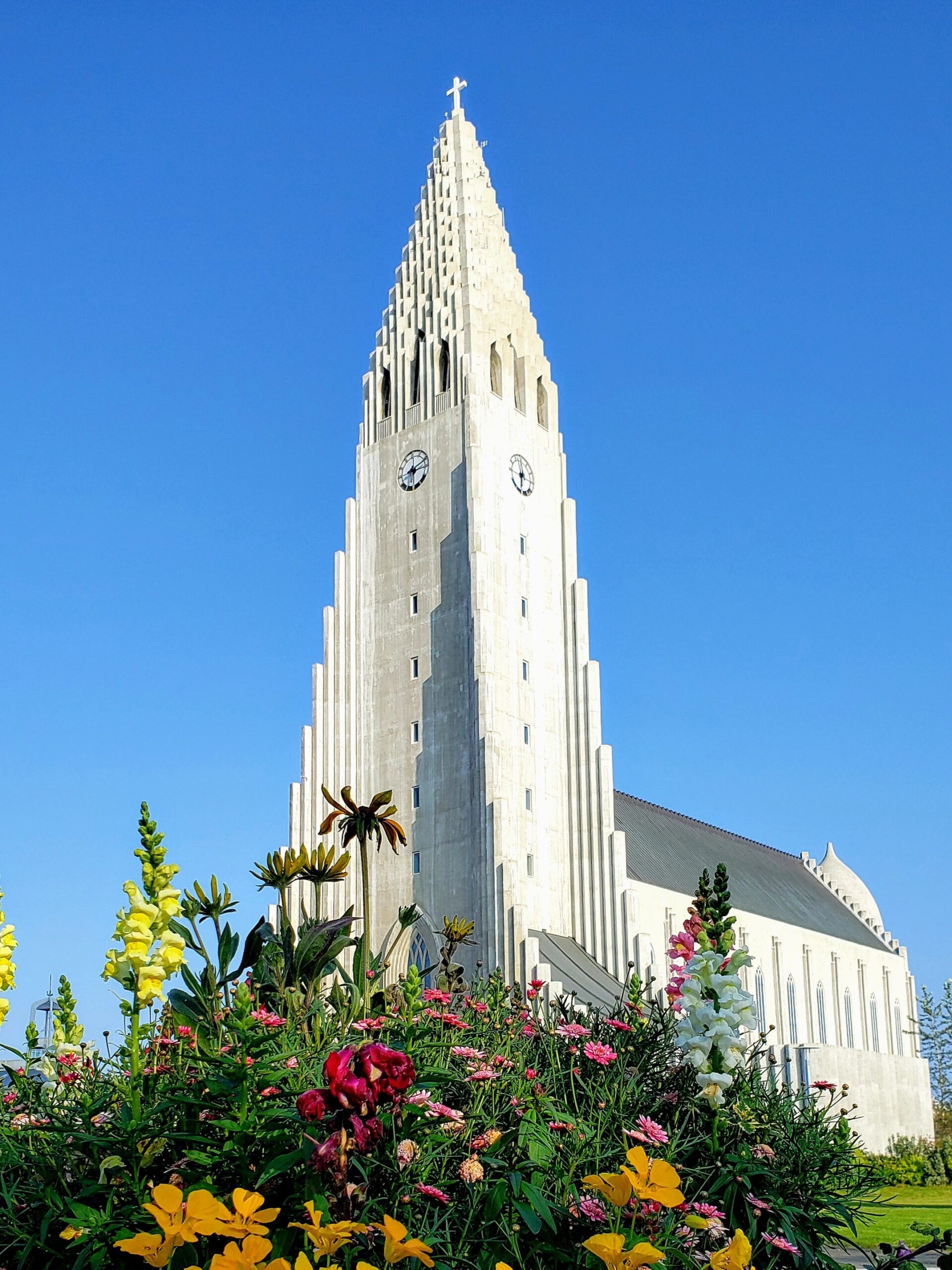 A modernist lover's dream in the heart of Reykjavik, this imposing Lutheran church is the second tallest building in Iceland at a lofty 244 feet. Completed in 1986, the architecture was inspired by volcanic basalt rock columns found throughout Iceland. For a fee, you can ascend to the top of the steeple for a bird's eye view of the colorful city, the surrounding sea, and the island of Videy in the distance. Check out the brawny statue of Leif Eriksson – a Nordic Viking explorer – prominently situated in front of the church and a gift from the United States. You might find a Leif look-alike on Grindr if you look hard enough!
---


2. "Rainbow Street"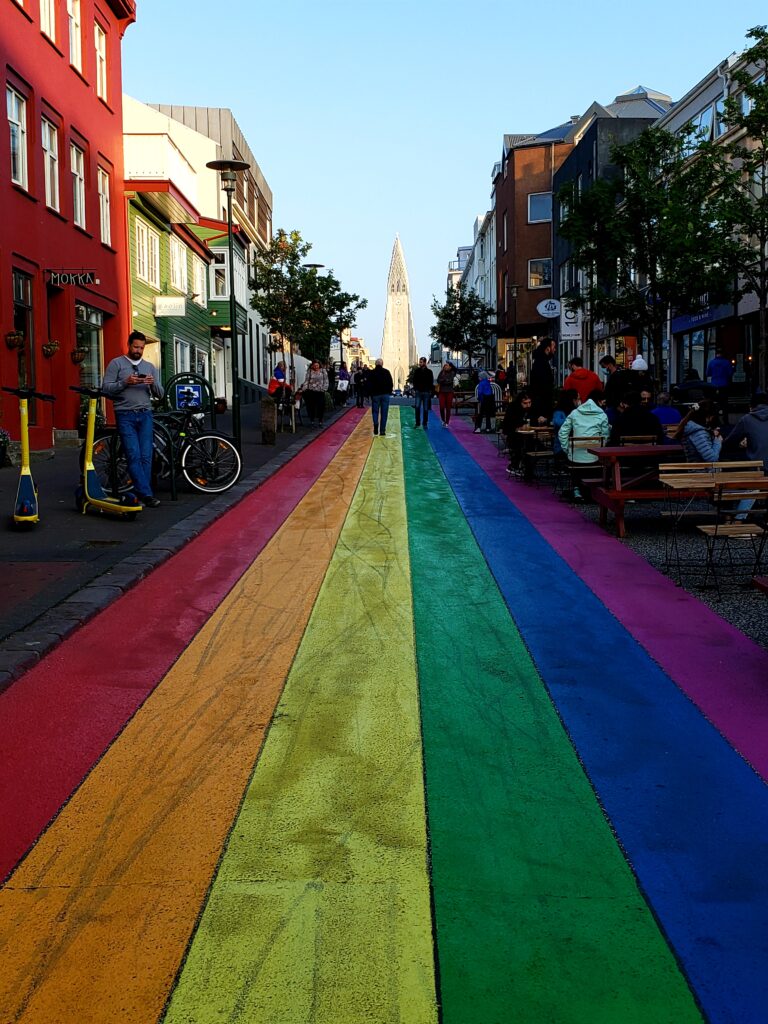 From Hallgrímskirkja, you can walk down the gently sloping street called Skólavörðustígur towards the harbor. As a major shopping street, this is a perfect place to pick up a lopapeysa, a traditional Icelandic wool sweater, or some Nordic-designed housewares. Aside from shopping, Skólavörðustígur also has a queer history where in 1978 the National Queer Organization in Iceland established its headquarters. Now the street is one of two in Iceland with a permanent rainbow flag painted on the street. Travel Tip: It's the perfect place for an Instagram selfie.
---

3. Icelandic Phallological Museum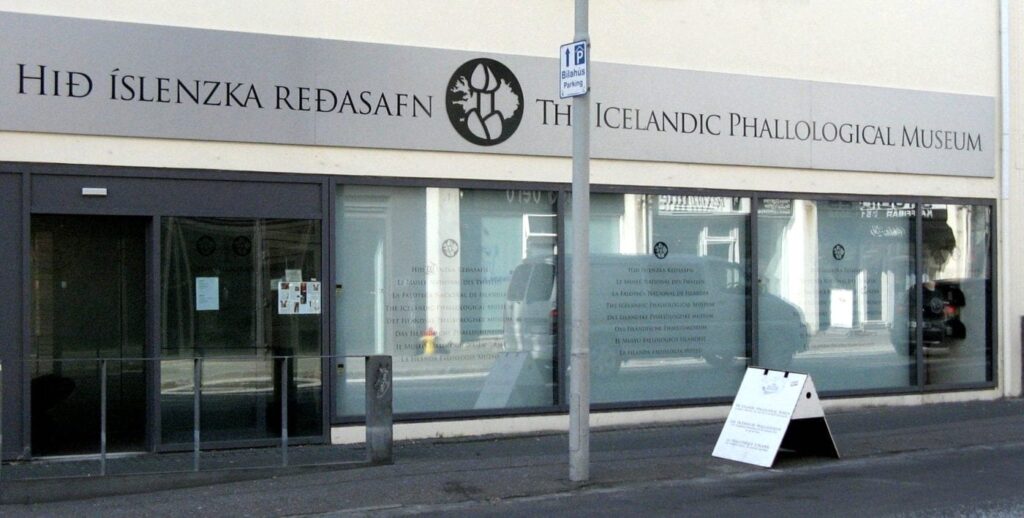 This quirky museum, often dubbed "the penis museum", is no ordinary museum and is worth a visit. Located on Hafnartorg Square in central Reykjavik, the Icelandic Phallological Museum's collection includes actual penile specimens of more than 200 land and sea mammals that can be found throughout Iceland, including homo sapiens. The whale penis specimens alone will leave you speechless! Visit the gift shop for a wide array of amusing souvenirs.
---


4. Kiki Queer Bar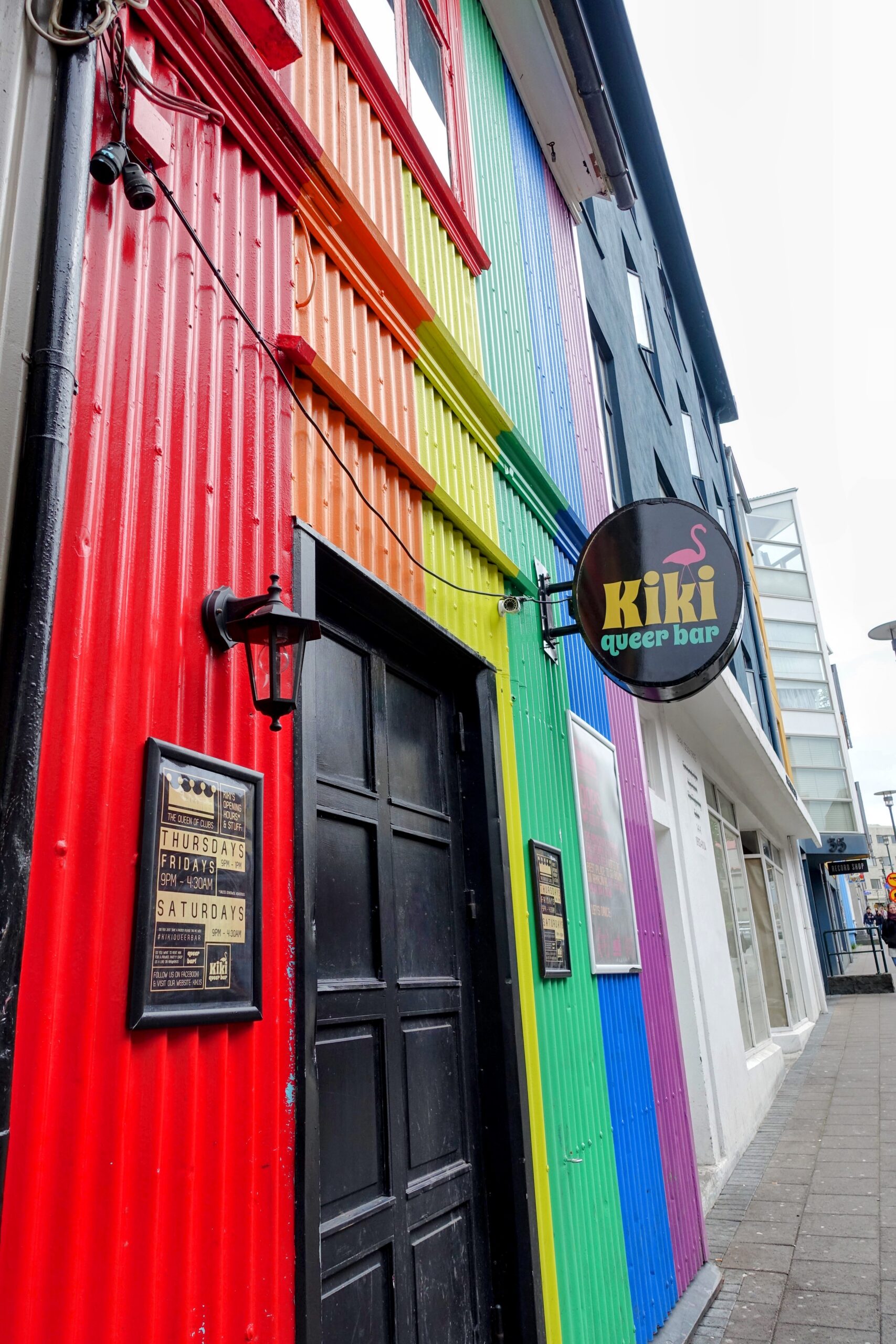 If you're thirsty after a long day of touring, make your way to Kiki Queer Bar, the only bar in Iceland that caters exclusively to the LGBTQ+ community. Kiki's steel corrugated exterior is painted in bright rainbow colors making it easy to find and it offers a predictably packed dance floor every weekend, a mixed crowd, and a friendly vibe. Stay for the drag show and you'll soon discover that these Icelandic drag queens know how to work the runway.
---


5. Harpa Concert Hall
This modern honeycomb-like building is home to the Iceland Symphony Orchestra and Icelandic Opera. Even if you don't take in a performance, the architecture of the Harpa Concert Hall itself is a tourist destination and an award-winning work of art.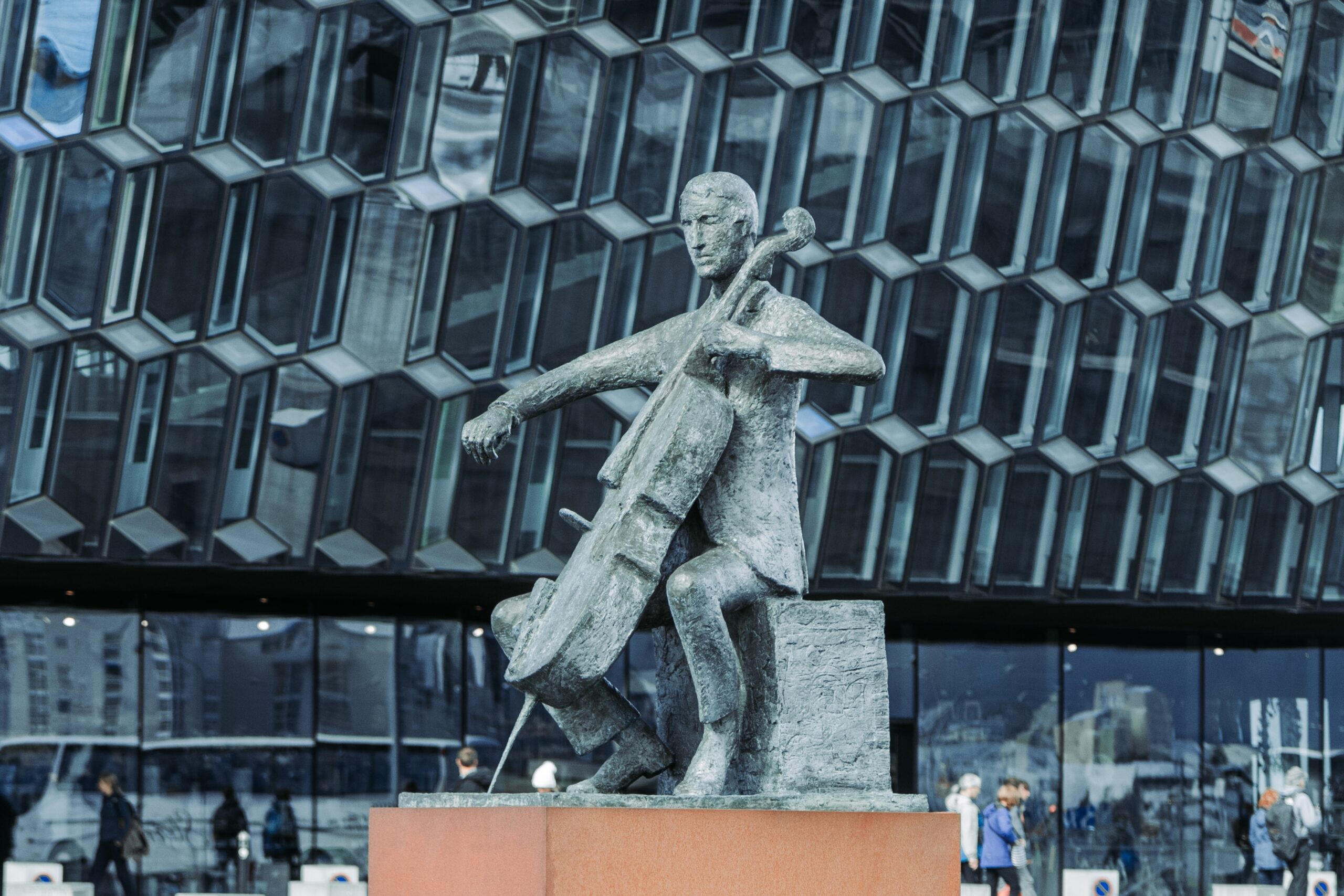 After a day in the city, you don't want to miss out on what most tourists come to Iceland to experience – the jaw-dropping landscapes. One of the best ways to sample Iceland's natural wonders is by driving less than two hours north to the Snaefellsnes Peninsula. It takes just two to three hours to drive around the entire peninsula and you'll experience that "otherworldly" feeling. Bring a sturdy windbreaker!
---


Three of my favorite places on the peninsula include:
6. Snæfellsjökull Volcano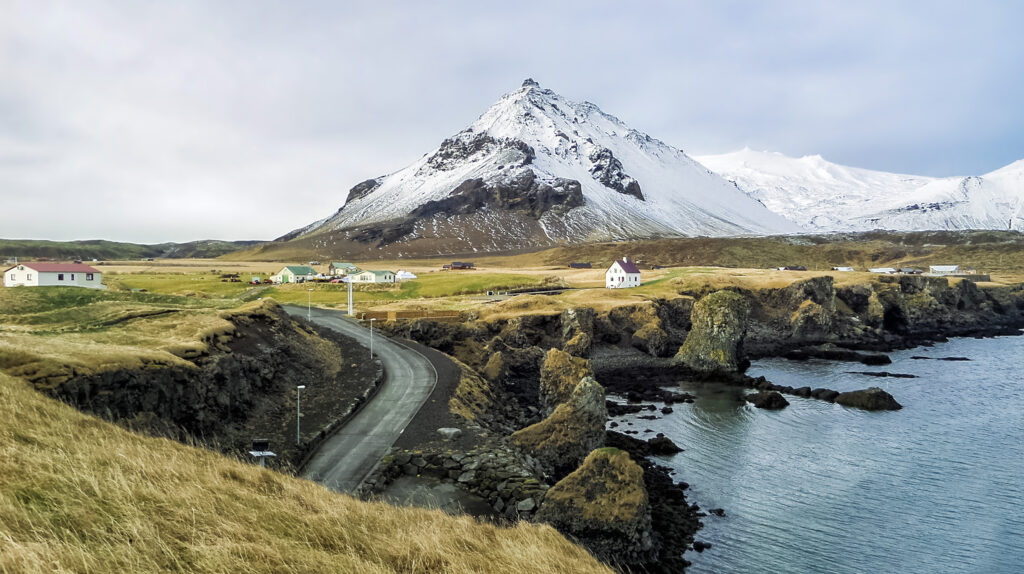 Made famous by Jules Verne as the entrance in Journey to the Centre of the Earth, this 700,000-year-old glacier-capped volcano isn't active but it is part of the Snæfellsjökull National Park, one of three national parks in Iceland. For the adventurers out there, you can climb to the summit of Snæfellsjökull for a spectacular view on a clear day.
---


7. Kirkjufellsfoss Waterfall and Kirkjufell ("Church Mountain")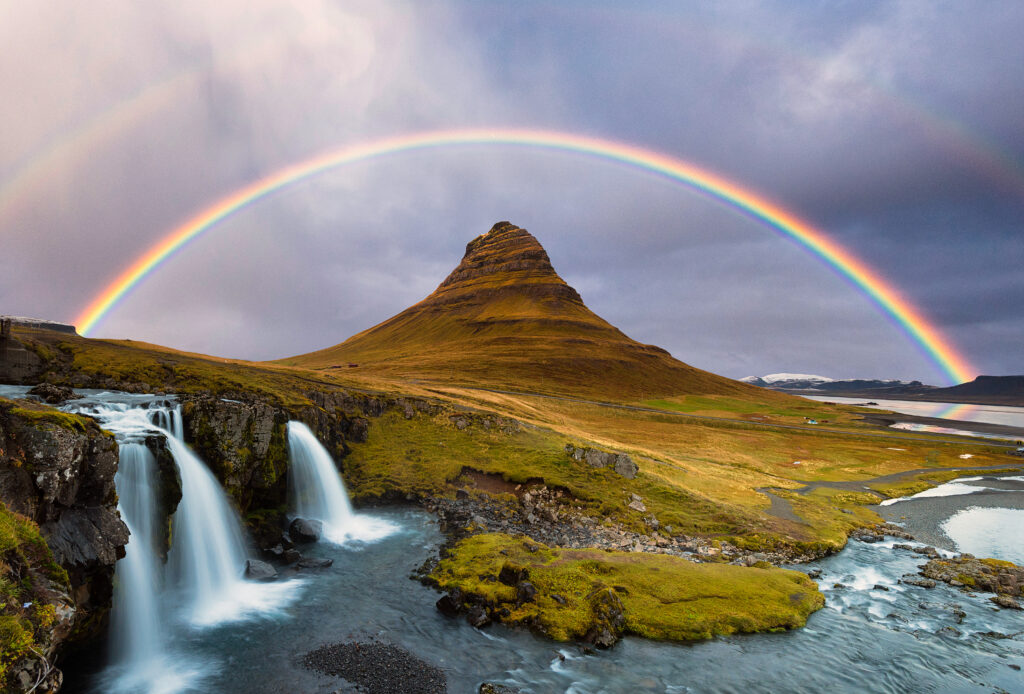 Near the charming fishing town of Grundarfjörðu, you'll find a mountain and waterfalls that are widely touted as the most photographed place in Iceland – seen in films such as The Secret Life of Walter Mitty and found on countless Instagram feeds. Park the car nearby and capture the waterfalls and mountain from multiple angles for your own fabulous social media posts.
---


8. The Black Church of Budir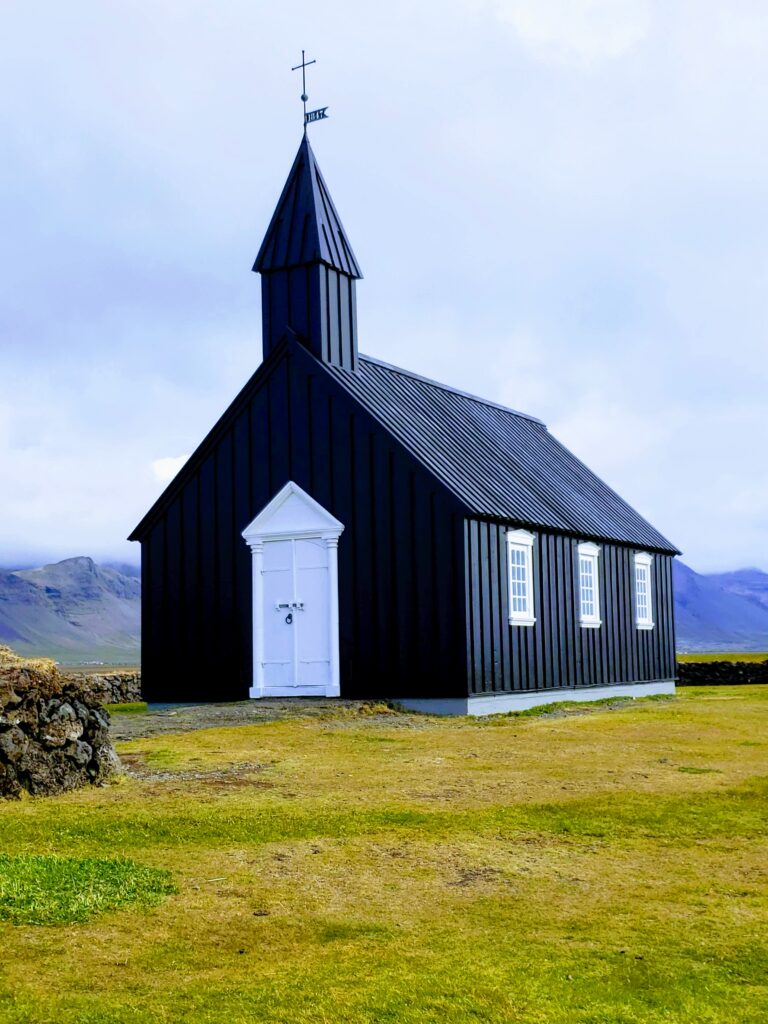 A photographer's dream, this minimalist black wooden church, one of three in Iceland, sits in the middle of a lava field near basalt columns and a beach with the Snæfellsness mountains in the background. It doesn't get more Icelandic than this!
Most of Iceland is accessible from a single highway called Route 1, or the "Ring Road", which wraps around the country in a loop roughly following the coastline and it will take you to a majority of the sites covering 828 miles.
Guidebooks say you need a minimum of seven days to do it justice. Here are just two of my favorite places to visit around the Ring Road.
---


9. Reynisfjara Black Sand Beach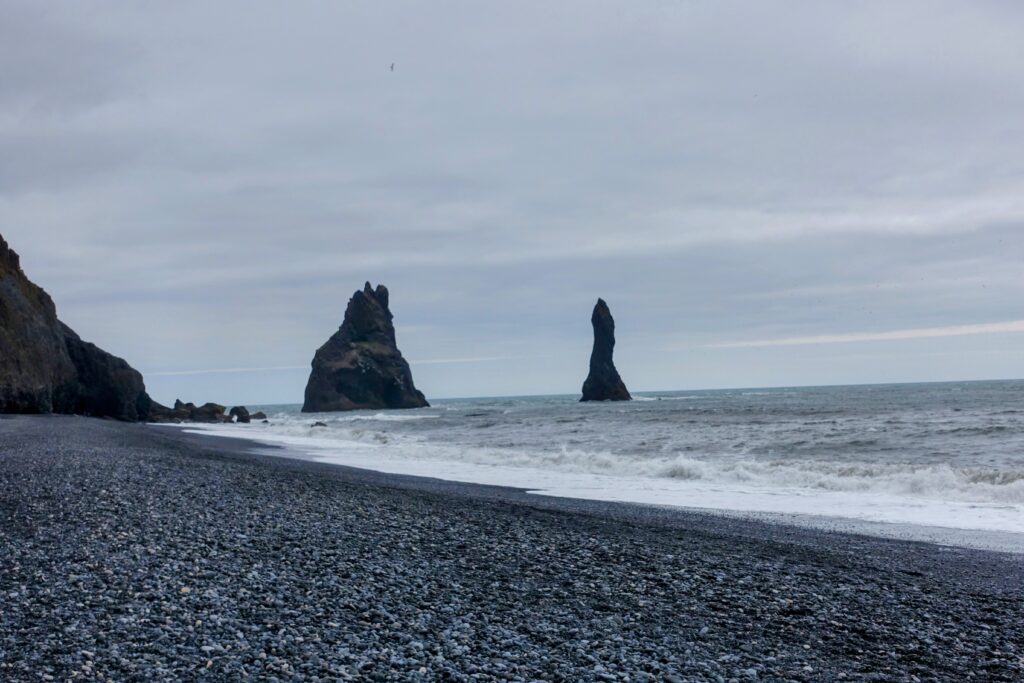 This iconic spot is a volcanic black sand beach on the South Coast of Iceland and one of the most scenic spots in Iceland. It's quite an unforgettable experience, standing on the black sand and listening to the sea, but beware of powerful waves that have swept tourists out to sea.
---


10. Myvatn Nature Baths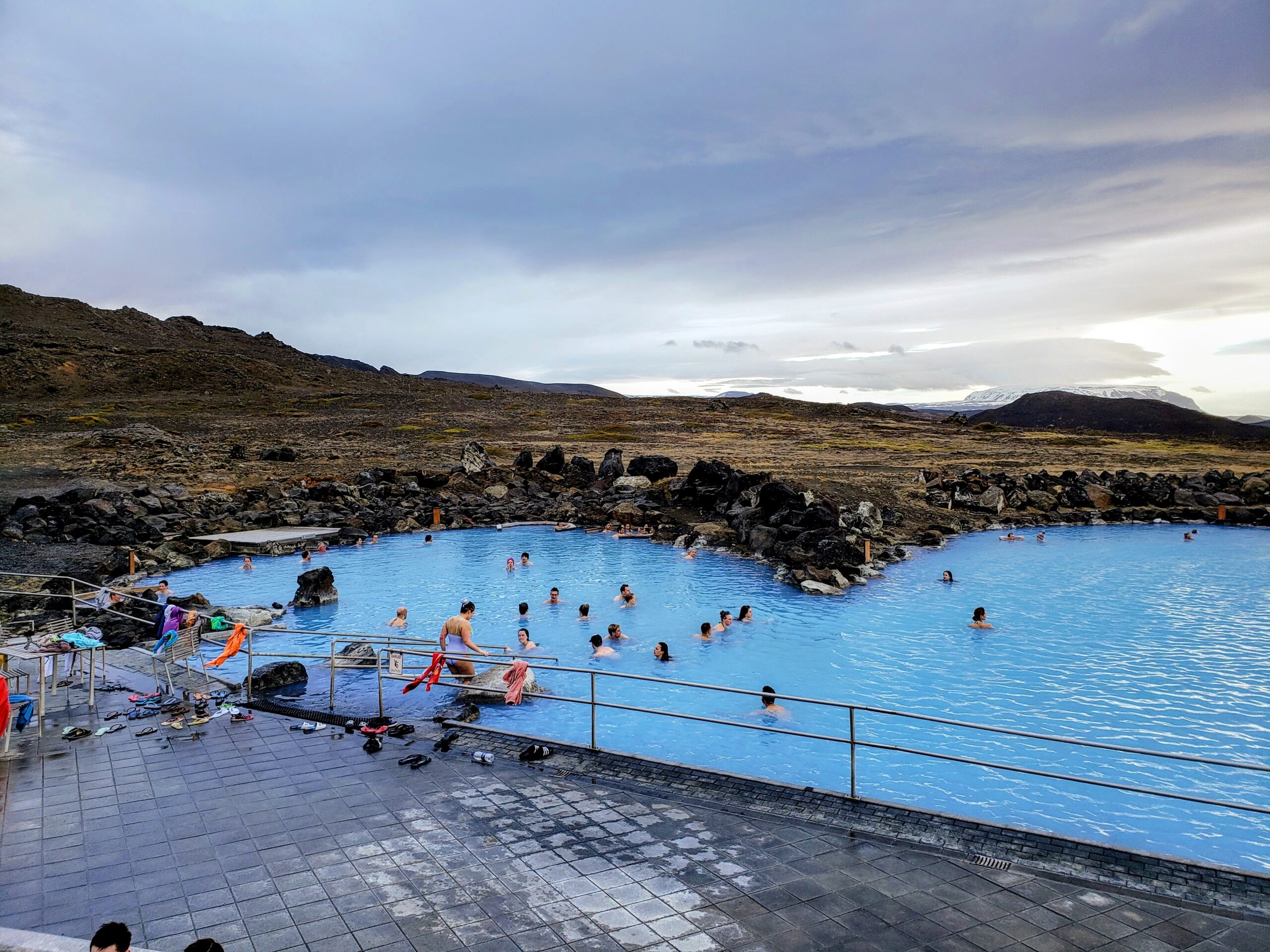 Skip the over-hyped Blue Lagoon spa outside Reykjavik and try its little brother, Myvatn Nature Baths, near Lake Myvatn in Northern Iceland. You won't be disappointed as it typically draws a more youthful crowd and is an example of Iceland's hot spring culture.