Chantell and Bree Landry, also known as @twogrlsoneworld on Instagram and on YouTube, live in Atlanta, but they travel to satisfy their wanderlust, and they also do it to inspire armchair and real-world travelers around the globe. Chantelle, 30, was born and raised in Donaldsonville, Louisiana, and Bree, 29, was born and raised in Sanford, Florida, but together, they've managed to travel to 15 countries and counting.
The newlyweds tied the knot in April 2021, so we decided to catch up with them to find out what inspires them to travel, what surprised them most about Rome, what destinations are on their bucket list for 2022, and what British singer-songwriter is always on their music playlist when traveling.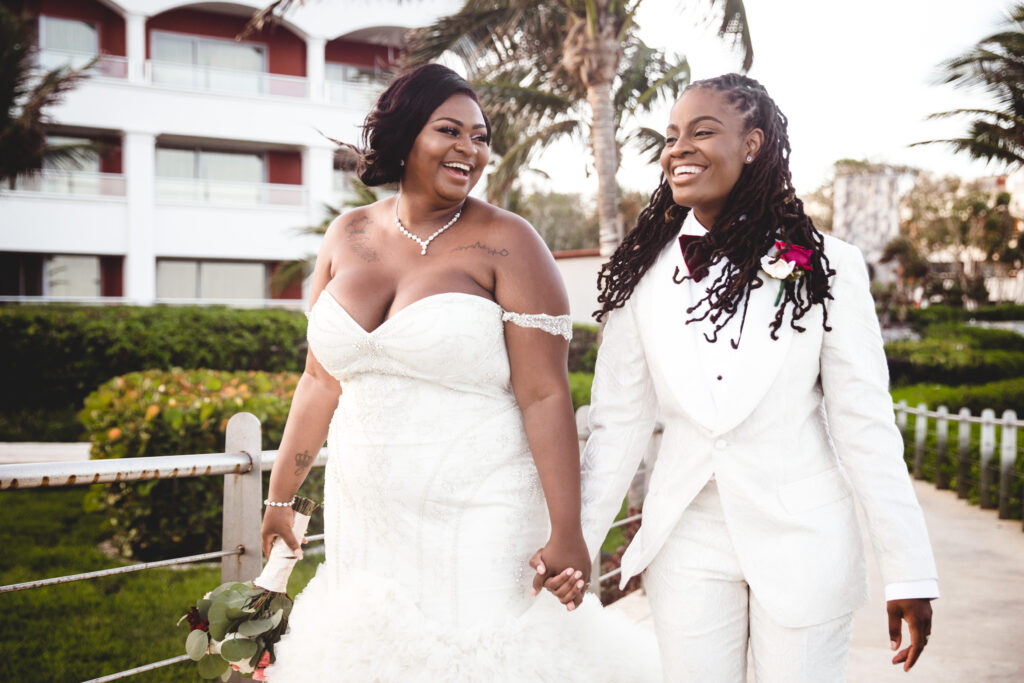 Vacationer: At what age did you receive your first passport? What was your first trip?
Bree Landry: I was 22 years old when I received my first passport. I attended an alternative spring break trip to the Bahamas during college for community service.
Chantell Landry: I was 24 years old when I received my first passport for our first trip together to Costa Rica.

What inspires you to travel?
Bree: As a child, I traveled with my family on many occasions, which sparked my love for travel at a very early age. I remember the stories of my aunt traveling to Africa and Europe and wanted to one day have those same experiences. Once we started dating in April 2015, I began to share my love of travel with Chantell.
In May 2016, we visited Costa Rica, our first international trip together. From that point on, we quickly became addicted to the wanderlust lifestyle. We were fascinated with how much inner freedom and joy travel could create from us exploring the world together.
Our traveling lifestyle has helped us evolve and open our minds to experiencing what we truly enjoy and identify with. We have witnessed the difficulties many people have experienced while being a part of the LGBTQ+ community and the pressure that society places on us. We believe that these norms should be diminished, and everyone should be able to live in their truths.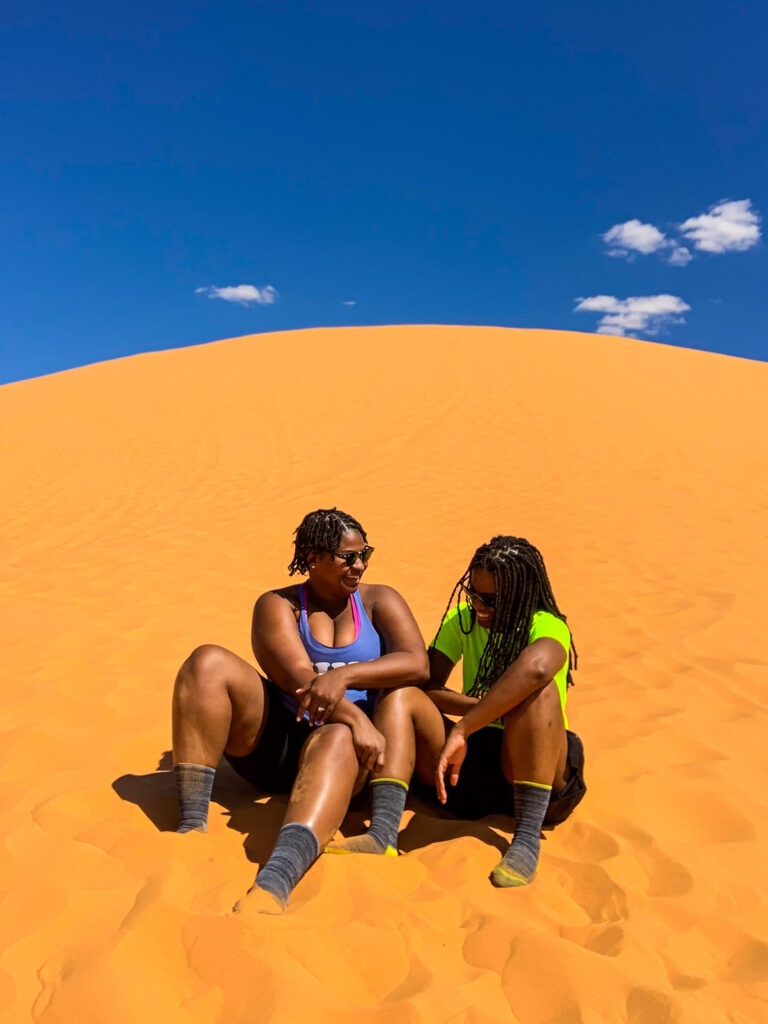 Please tell us how you identify yourself on the LGBTQIA spectrum. Does it influence the way you travel?
Bree: I identify as bisexual.
Chantell: I identify as lesbian.
While we both live our lives out loud, we do realize that our lifestyle is not accepted in many countries. We make sure to respect the country that we visit as we do not want to offend anyone. We make sure to research heavily on new destinations regarding their laws, etc. to make sure we are safely traveling in these destinations.

What are the characteristics of an ideal travel companion?
The ideal travel companion is flexible, outgoing, and open-minded. People travel to learn and expand their knowledge. If you are unable to do that as a traveler, you won't be able to navigate the world as easily.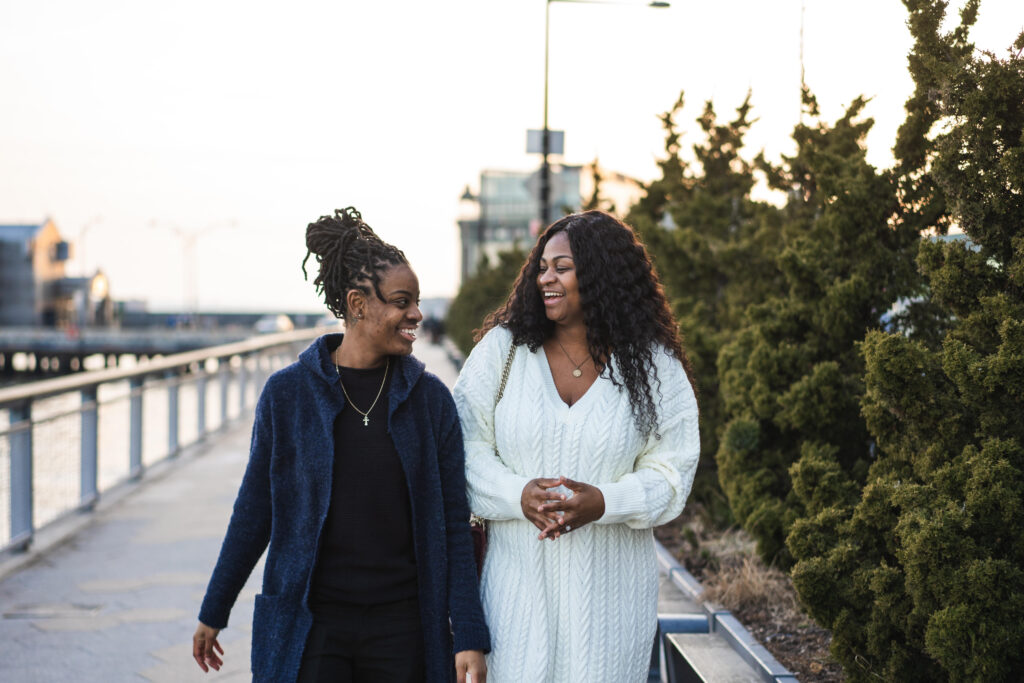 Is there a travel destination that most queer travelers would think isn't safe to visit, but you've visited and enjoyed it?
When we traveled to Rome, we would never have guessed they had an entire gay area, called Trastevere. It is filled with gay bars, gay people, and gay vibes, so we chose to stay there during our visit. We are so glad that we did! We have never felt so comfortable and at ease in any of our travels. What made it most memorable was bonding with the locals, learning Italian, and super cheap drink deals at our favorite gay bar, Beige, which we visited twice during our stay.

What's the best tip you'd offer travelers?
The best tip that we could offer travelers is to be open-minded and willing to learn because each destination is so different. People can be so caught up in their own beliefs and routine that they forget that not everyone lives the same lifestyle as them.
What's are your top three favorite places to visit?
Our top three favorite places to visit are Italy, Thailand, and Argentina!

What three places are still on your bucket list to visit?
We still want to visit Bora Bora, Peru, and New Mexico.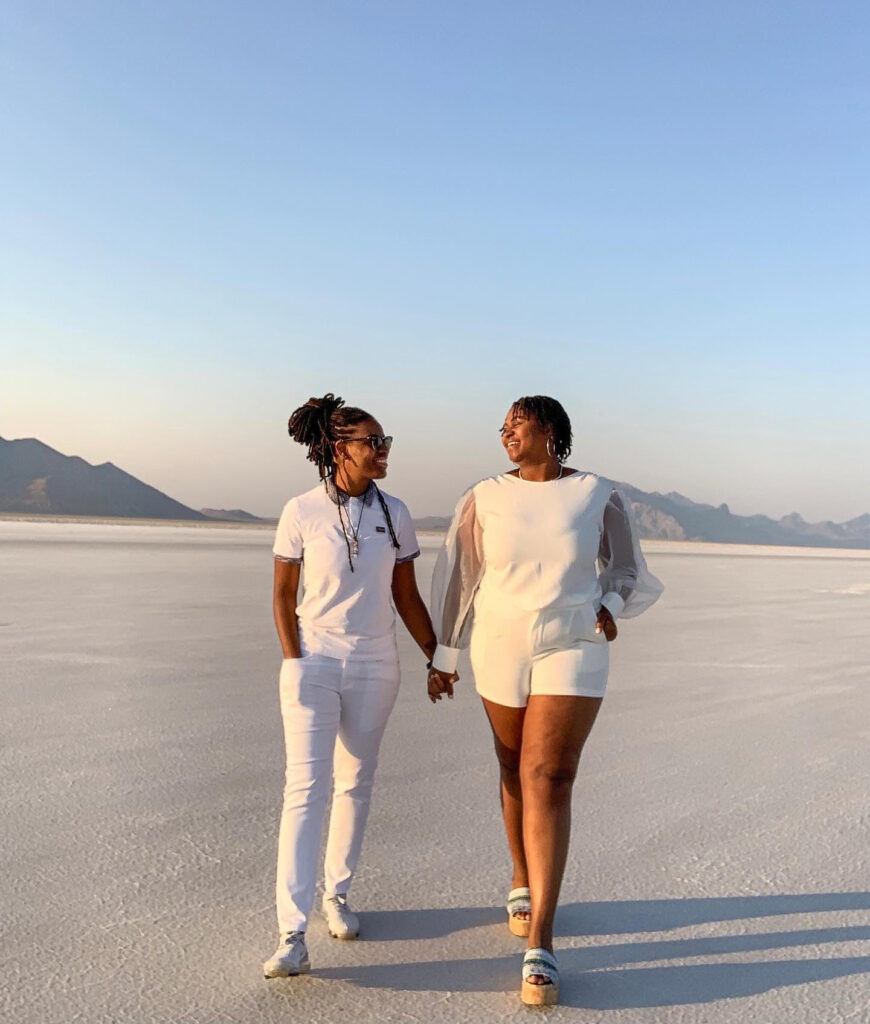 What's one thing you never forget to pack in your suitcase?
Chantell: I can never forget to pack Benadryl. Unfortunately, I have a shrimp allergy so it's a must that I have it at all times.
Bree: I can't go without my shower shoes. I have this weird phobia of the bottom of bathtubs so in order to make sure I'm able to shower and stay clean I have to pack them.

You're going on a road trip? What singer or band is always on your playlist?
You can always count on our girl, Cleo Sol, to be playing in the car. Her music brings such happiness and great vibes on our road trips.