For six seasons, we've seen Captain Sandy Yawn at the helm of a few luxury superyachts on Bravo's TV series Below Deck Mediterranean, which received two 2022 Emmy Nominations for Outstanding Unstructured Reality Program and Outstanding Picture Editing for An Unstructured Reality Program. And the Below Deck Med franchise also crossed its series milestone with the premiere of its 100th episode!
But real talk, it's her crew and their demanding charter guests that fuel the drama on the reality TV show, meanwhile armchair travelers embark on a voyage along the picturesque coasts of Italy, the South of France, and for Season 7, queer-friendly Malta. 

Born and raised in Bradenton, Florida (home of Tropicana orange juice), Captain Sandy Yawn has worked on boats for almost 40 years and she's held her title as captain since 1992. Although she confesses that she was a "messed-up kid," she's not only a kidney cancer survivor but she's been sober for 33 years. Her collection of life's lessons is about to be revealed in her book, "Be the Calm or Be the Storm: Leadership Lessons from a Woman at the Helm," coming out in October. 
So before the new chapter in her life as an author starts, we wanted to connect with Captain Sandy to chat with her about the TV show, her passion for traveling the world by boat, what sparked her drive to become a captain, her travel bucket list, her favorite places to visit on the Mediterranean, and how she navigates her life at sea and a relationship with her girlfriend, Leah Shafer.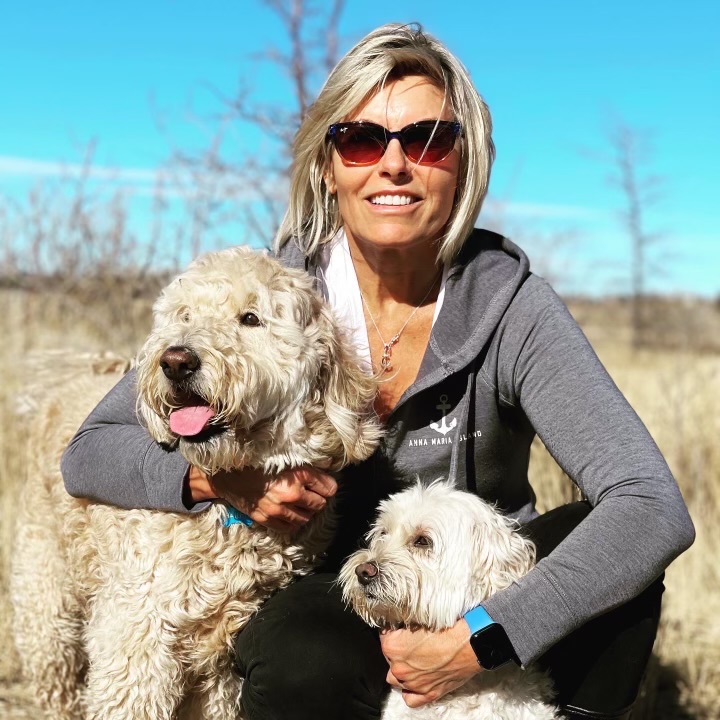 Vacationer Magazine: How were you approached to become part of the Below Deck Mediterranean? Was it an easy decision for you?
Captain Sandy Yawn: I had a lot of trepidation about it because I thought it would ruin my career. But then the other part of me because I love how God allowed it to land in my lap at one of the lowest points in my life. I had a heartbreak, a motorcycle crash, and kidney cancer. And right after I got out of the hospital for cancer surgery, a producer, Nadine Rajabi, emailed me. We were connected through a mutual acquaintance.  At that time, I was in San Diego, and I remember thinking to myself, "You know what? I'm going to go for it because it landed in my lap. I'll go through casting and if it comes alive then great, if not, no love lost. I'll still have my career as a captain. 

On the show, you've sailed along the coast of Italy, Croatia, and the South of France. How was Malta different from those previous charters or sailings?
Malta offered something that the other countries didn't offer in the way of history and when you anchor offshore, its landscape is incredible. It was also challenging at the same time because it's so small and low and it doesn't have mountains to protect you from the wind. It was hard navigating it at times.
Malta also differs from those other places because it's rich in history, including the wall that dates back to the 1400s. It also has many different influences and nationalities, including Arabic, French, Spanish, and Italian. And Malta has the only tanks in the world where they film movies – it kinda looks like an infinity pool.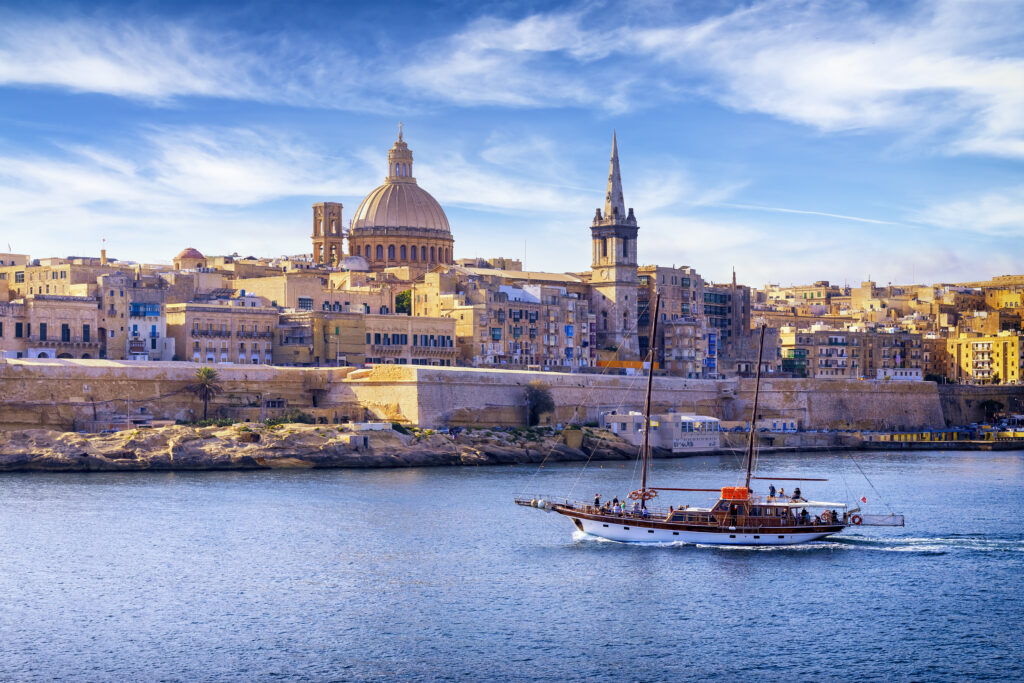 Malta is known for being very progressive when it comes to LGBTQ+ rights. What was your experience like there? Did you sense that queer-friendly, welcoming vibe?
You know when we film the show, it's like being on lockdown. It is intense. The one day that you get off or the three during the six weeks – you just want to sleep. But I went before, and I spent four days exploring Malta. I didn't explore that side of Malta because I was more into the history of the country. But I didn't ever feel uncomfortable because the people were welcoming, kind, and friendly and they speak English. It was really cool!

What sparked your passion to travel the world? Was there one particular 'ah-ha' moment for you?
The 'ah-ha' moment for me was when I answered an ad in the newspaper for washing boats. When I started washing boats, I had a jeep, I just got sober, and I thought, "This is a cool job." I got a suntan. It was physical, so I got a workout, and I was on the water.  I mean how could that go wrong? 
But the real 'ah-ah' moment was one day when I saw this crew walk off a boat called the Heritage, and we were docked at the same marina. And I wanted to check that out, so I followed that through, and my first job was on a boat called the Soldier of Fortune. It was a 104-foot Broward boat. And that was like, "OMG, I can do this, too! This is a great career!"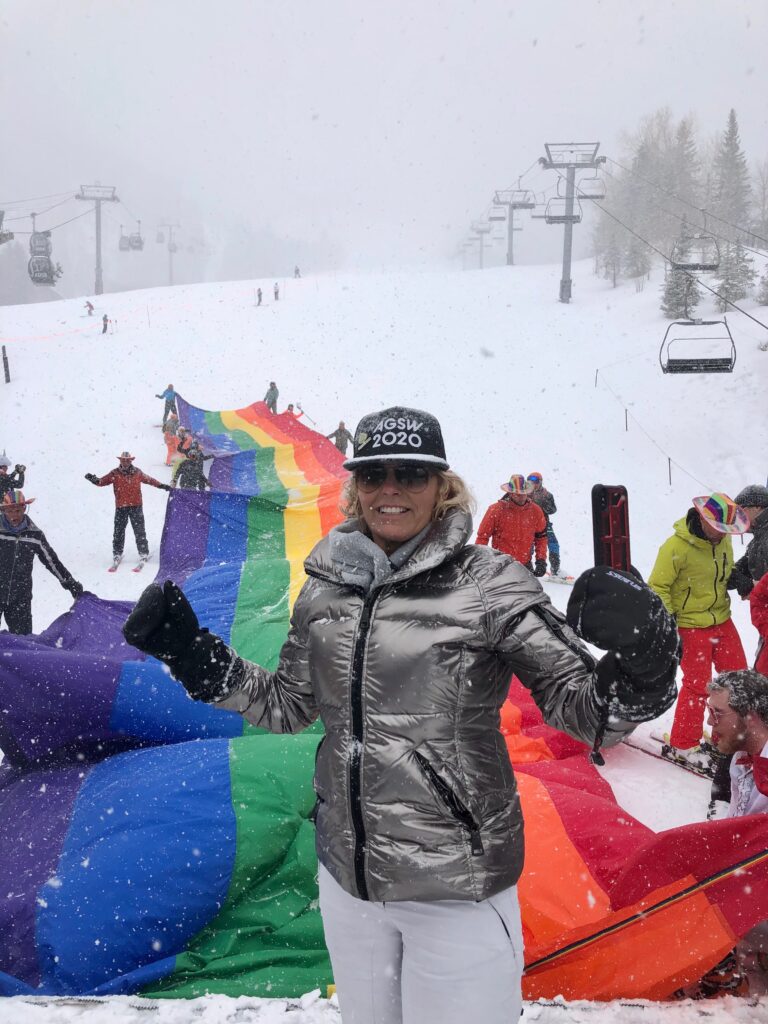 What was your first trip at sea?
It was from Florida to New Hampshire.

Well, that's not as exotic as sailing around Malta.
But that whole area, including New Castle, New Hampshire by boat is incredibly beautiful. We went via New York. So we went all the way up the Intercoastal; however, driving through Ambrose Channel into New York Harbor at night is epic! And then we went up the East River through Long Island Sound, the Hamptons, Cape Cod, and Boston. You know, that's an incredible journey for your first trip.
And you know what else it taught me? How to navigate in currents because currents in the Northeast were wicked. That's what they say up there – "wicked." The currents are wicked! And we wickedly hit docks and boats everywhere we went because the current was so strong.
The thing that was in my brain was that if that's all it takes, then I just have to learn how to navigate the currents. That captain was so bad. We called him "Captain Crunch" because he hit everything.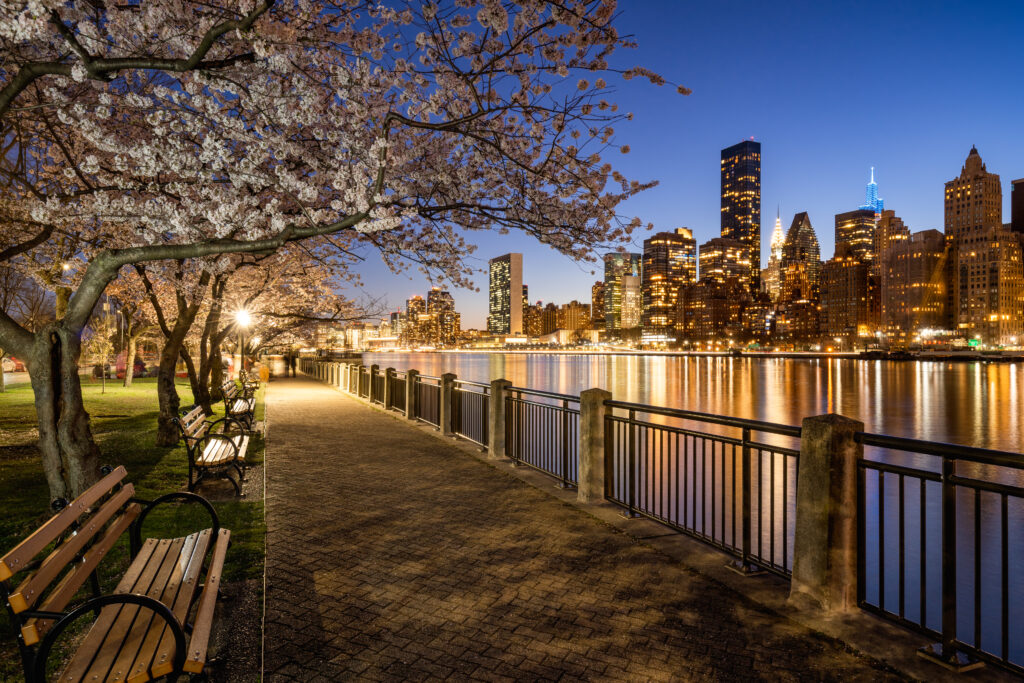 Describe your journey to becoming a captain. Did you experience obstacles as a woman and or a queer woman? If so, what motivated you to push through those obstacles?
There were definitely obstacles being a woman. In the beginning, I had an owner who invested in me, so he didn't see my gender, but he saw my work ethic. And I think when you're working in any industry, people look at your work ethic, not your gender. I've been turned down for jobs because of my gender. So, when I became a captain, I would always get looks like, "OMG, it's a woman. Get all the fenders out. She's gonna hit something."
And what I feel as being a woman, we have to work harder at learning our craft and I was more focused, so it didn't matter. I was like, "I'm gonna show them!" But more importantly, I was going to show myself. You have that chatter in your mind, but I was going to show myself and them I could do it!

How much during the year do you spend on a boat or yacht? And how do you manage work and your relationship with your girlfriend Leah?
Back in the day before the show, I was gone a lot chartering and it was harder to maintain a relationship. Thank God for FaceTime! Leah and I stay very close. I'm gone for a total of six weeks. She has her own business and her own life (in Colorado), but it keeps the passion. You know what I mean? It keeps it passionate.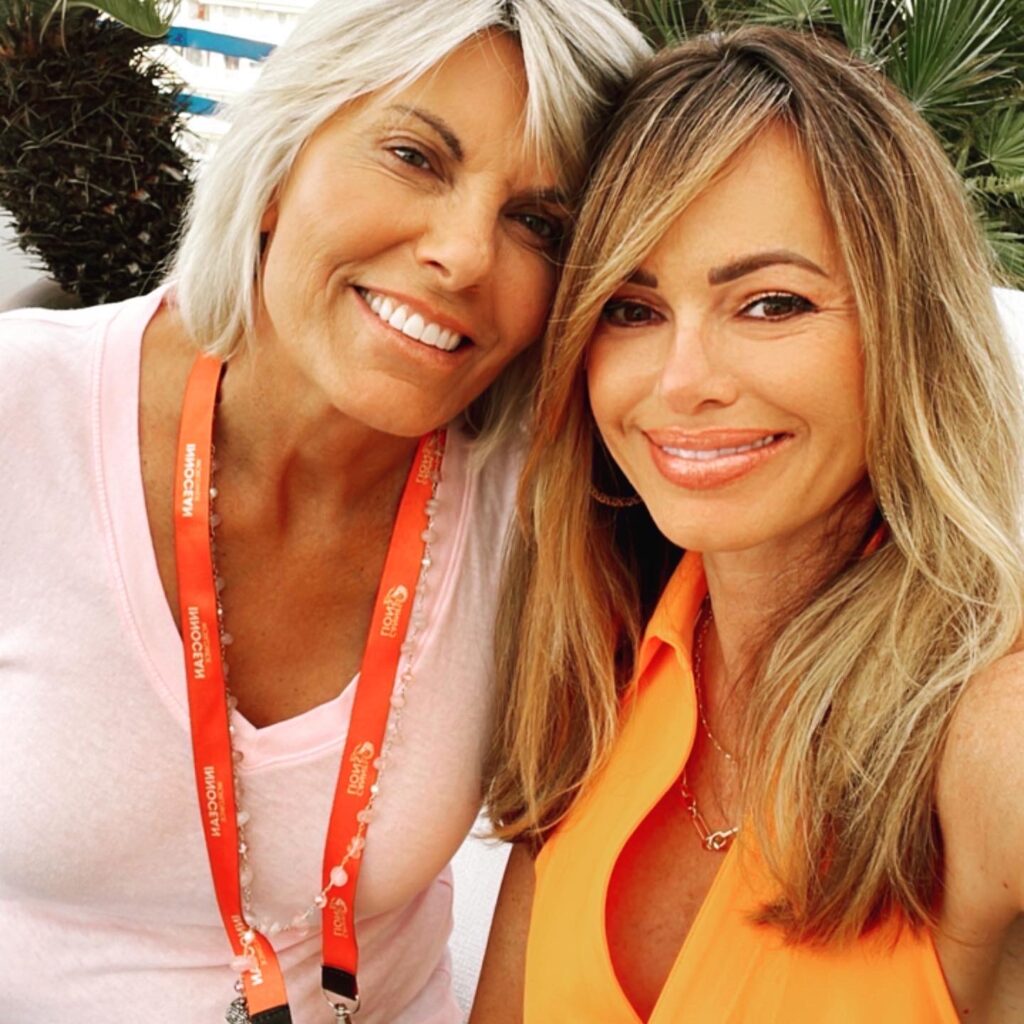 Ah, absence makes the heart grow fonder.
Yeah, but not too much distance I'll tell ya that though. We had to learn the challenges of me being away. My days are exhausting so it isn't like I have a lot of energy at the end of my day to give to her. So, we have that mutual respect. She knows I'm coming back to her in six weeks (after Below Deck filming), and she has me for the rest of the entire year.

So, do you do other charter sailings during the year?
Less about chartering and more about local delivery stuff. I love chartering and I love the clients, but honestly, I don't have the time for that to go through an insurance company to be a temporary captain – it doesn't work like that. It's a whole big deal. Most people aren't going to hire you again if you're going to step off the boat to film again. They're going to want their captain in a full-time role. So, I work as a delivery captain and do delivery stuff like if there's a boat going to the Northeast, the Bahamas, or the Caribbean.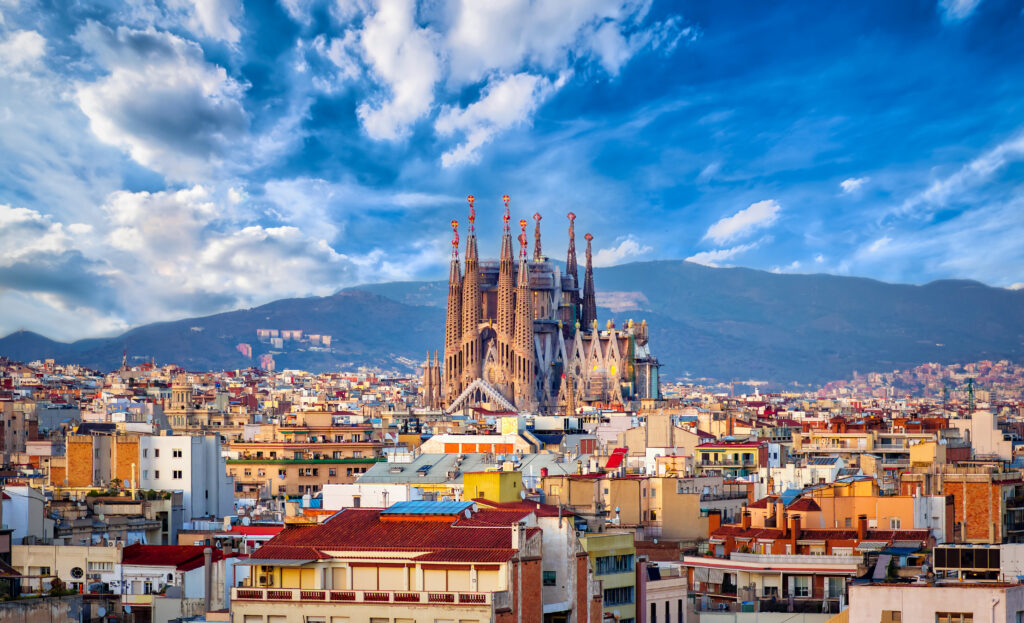 You've been able to travel quite a bit. So far in your career, what are your top three favorite places to visit and why?
You know I always tell people that I love everywhere I've been, and I would go back to those same places. But for people going to Europe for the first time, you know, let's talk about the Western Med, which is Spain, France, Italy, and then you have the Balearic Islands, Corsica, and Sardinia, which are part of Spain, France, or Italy. If you want a fiesta and party vibe as well as history and art, visit Spain for Picasso, Gaudi, and all the incredible artists from Spain. The museums there are incredible and they're all about the party and the tapas. But I love Spain, I lived in Barcelona for four years.
France is sexy. Go to Provence and Saint Paul de Vance, which is a spectacular artists' village. Bastille Day which recently passed; their Independence Day celebration is an epic time to be in France. I love it!
Italy to me is romantic. My favorite cuisine is Italian. I always say this… if you want a good café, go to Italy. If you want a great croissant; you should stop in France for dessert. And seafood in all of those countries (e.g. Spain, France, and Italy) is excellent. Shopping is also epic in every one of those countries. I prefer Italy that's my personal choice as well as the South of France. So, I really like the South of France and the Italian Riviera.
Those are my favorites, but I would live in Barcelona. It's the city that people come to and never leave. It is the most livable city in the Western Med in my opinion. It's magical.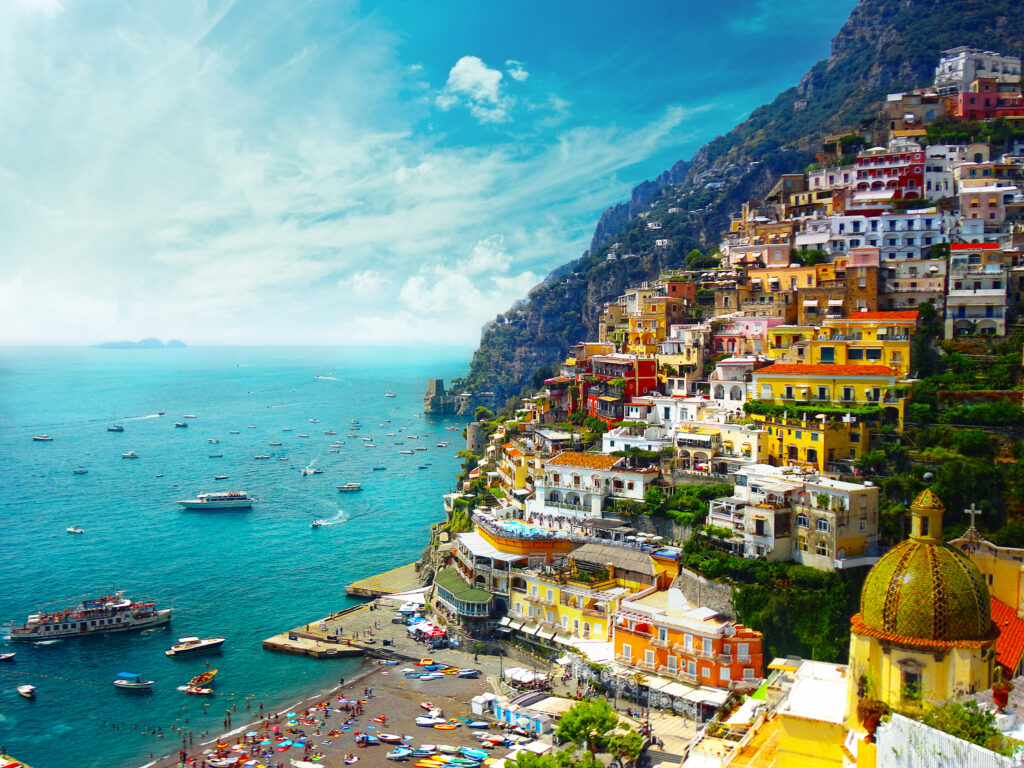 What three places are still on your bucket list to visit by boat?
Alaska. I love seeing animals in their natural state. So, anything to do with that I'm there. I would love to do the San Juan Islands. I'm talking about the U.S. coast. I like where there's sea life like in the Galapagos, which I would totally love to do. So, places where I get to see the animals in the wild.

Are there places you'd love to visit with Leah? If so, where?
The place she hasn't been… Italy. I'd love to take her to Capri and the Amalfi Coast, Naples, and all of that area. In Spain, I'd like to take her to Barcelona. I built a boat on the west coast of Spain, where Christopher Columbus actually sailed from… so that area as well.

Wait, did you just say you built a boat?
I was a build captain on a boat. I didn't physically build the boat. I would love to do that but it can be pretty expensive. But I would stick to Europe with her.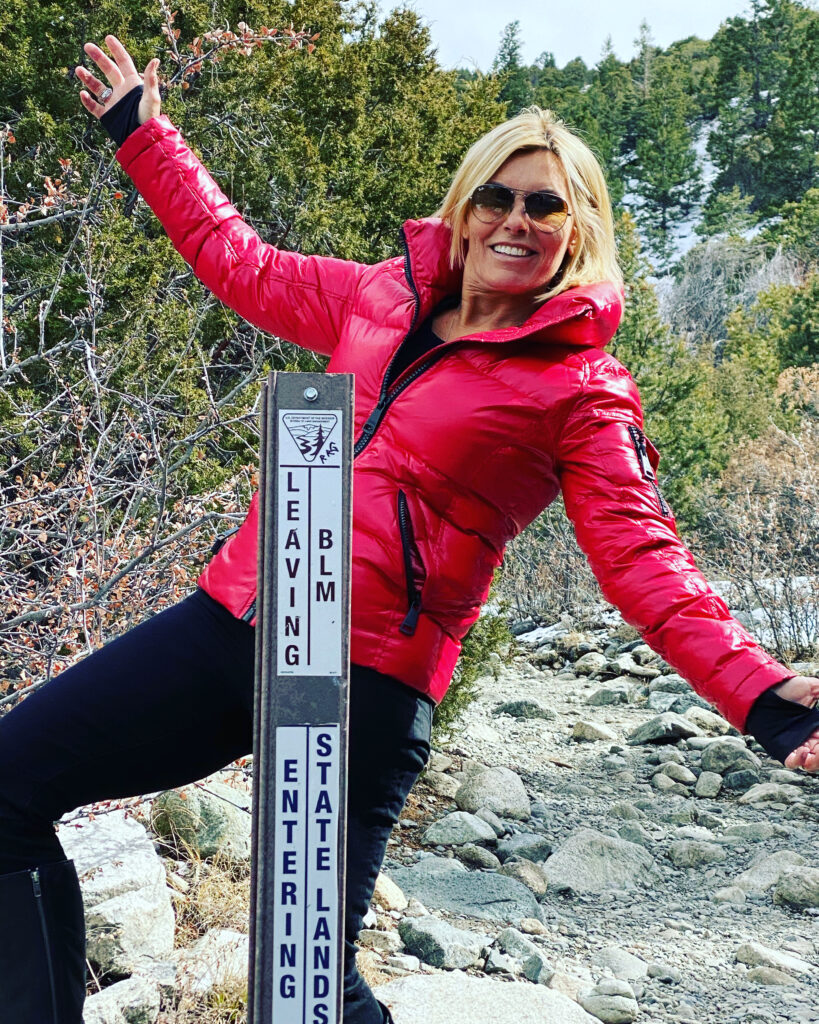 What unique experience would you'd recommend to queer travelers visiting Denver for the first time?
Bring your hiking shoes because all people do here is hike. It's an outdoor place and people love kayaking. I think Denver is one of the healthiest cities – by diet and exercise – in the country.

Are there specific trails or parks in or near Denver that you'd recommend?
Yes, of course. Leah and I live near Cherry Creek Park and it's incredible. If you're a dog person, they have the coolest dog park there. The Cherry Creek Trail is really cool, too.
Go to Idaho Springs for whitewater rafting. It's about an hour-and-45-minute drive from Denver. And then we do Aspen a lot because it's a 3 ½ hour drive from Denver. And of course, Aspen Gay Ski Week is also in January. I was a judge for the Downhill Drag Queen Race a few times. It was so much fun!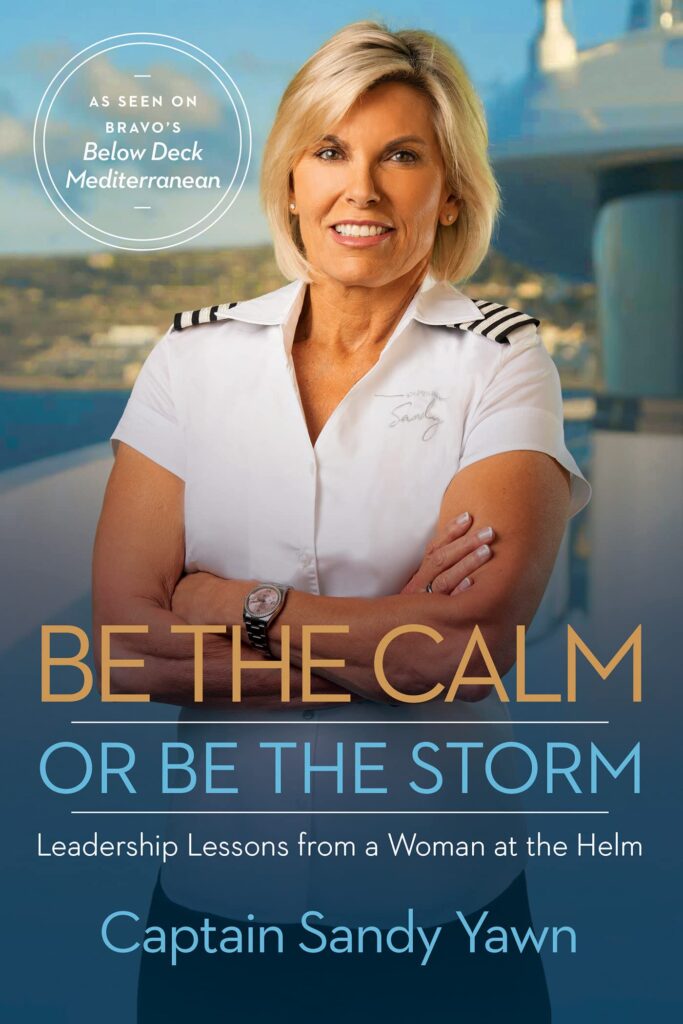 You're about to add another title to your resume… author! Tell us a little about your book coming out in October – "Be the Calm or Be the Storm: Leadership Lessons from a Woman at the Helm?" Why did you decide to do it?
Fans were asking for a leadership book. But I felt like it should be more than a leadership book, but lessons through storytelling. People think I've been this 'together' person for my whole life. So, I give readers the history of who I used to be, and boy, was I a messed-up kid. It's about how I triumphed through all of that and learned my leadership lessons and basically, that's it.
It has personal stories, sea stories, and I didn't go to a leadership academy or anything like that. It was through the leadership of life's lessons. It's geared for any CEO, mom or dad, teenager, or college student – it reaches everyone just like the TV show does. Honestly, I just want to help people, so that's what the book's about – helping others.
Get more behind-the-scenes details in our interview with Kyle Viljoen, Stew on the Season 7 of Below Deck Med. Below Deck Mediterranean, which airs Mondays at 8 pm ET/PT on Bravo. New episodes will drop one week early on Mondays on Peacock.