For the holiday season, Zurich embraces the festive spirit with light installations, Christmas markets, pop-ups, and festive treats around every corner. 
Each year, the city marks the start of the Christmas season with the "Lucy" Christmas lighting ceremony (named after the Beatles song, "Lucy in the Sky with Diamonds") on Zurich's main shopping street, Bahnhofstrasse, in which 12,000 specially cut glass LED crystals light up simultaneously, creating a vision of a sparkling starry sky. On the same night – this year falling on November 23, 2023 – the Christmas markets open and the holiday season is officially underway.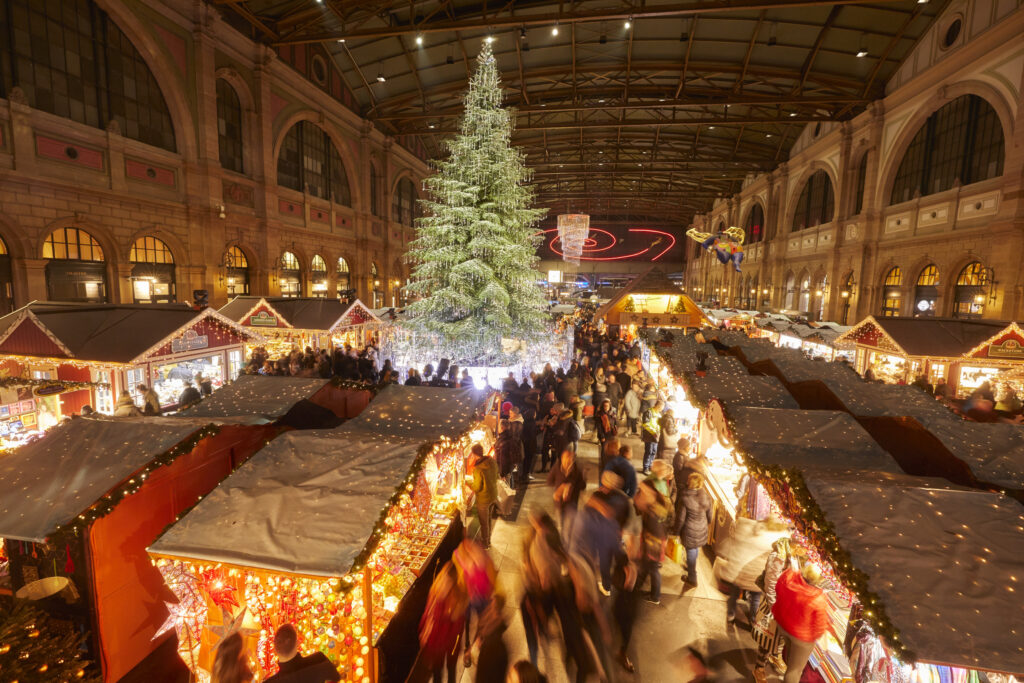 Each Christmas market in Zurich offers its own unique magical atmosphere. Christkindlimarkt at Zurich Main Station, which is the largest indoor Christmas market in Europe, features a 50-foot Christmas tree adorned with thousands of sparkling Swarovski crystals. Christmas Market Dorfli in Zurich's Old Town is the city's oldest Christmas market, featuring treats from fondue and raclette to artisanal crafts.
Held in front of the Opera House, the Wienachtsdorf market hosts more than 100 market stalls with merchandise for all tastes, including glühwein and unique jewelry. A real crowd-pleaser is the Christmas Market at Werdmühleplatz where various choirs from across the region line up in rows to create a "Singing Christmas Tree" and spread their holiday cheer through their repertoire of carols.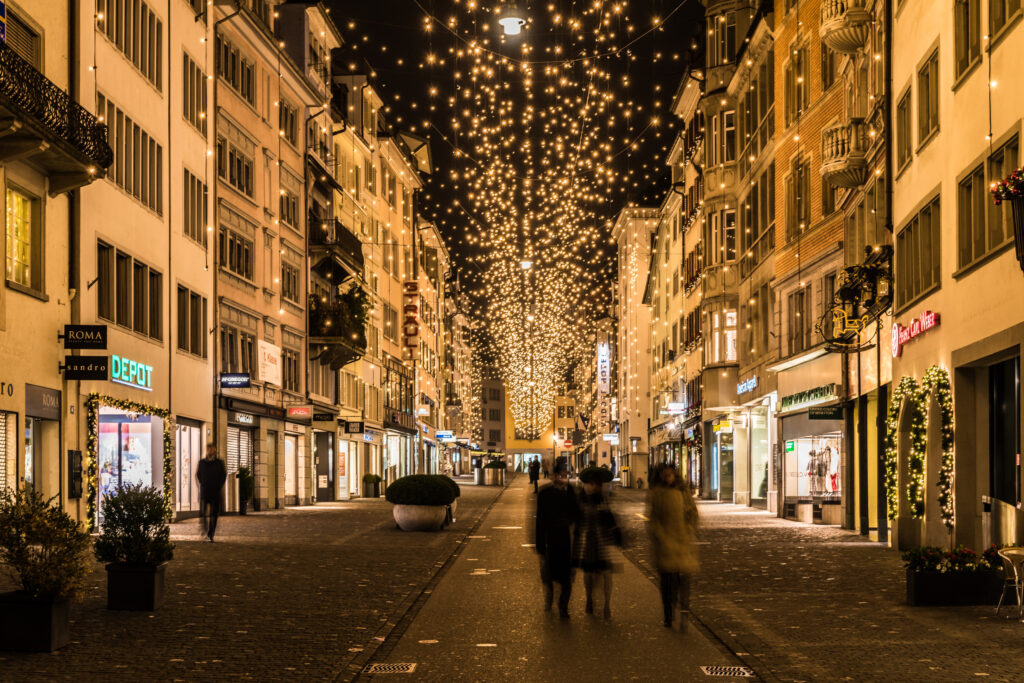 Visitors can take in the festive season by sampling local mulled wine at pop-up locations and cozy spots throughout the city, as well as taking a ride on the Fondue Tram, transporting guests in an old-fashioned tram through the city while enjoying delicious cheese fondue. Children can take a ride through the city center with St. Nicholas on the historical Christmas fairy tale tram, Marlitram, or venture to the elf village located on the terrace of the Opera House to find Santa Claus's post office and a special Christmas market. Visitors can even go tobogganing in the middle of Zurich on the local mountain, Uetliberg.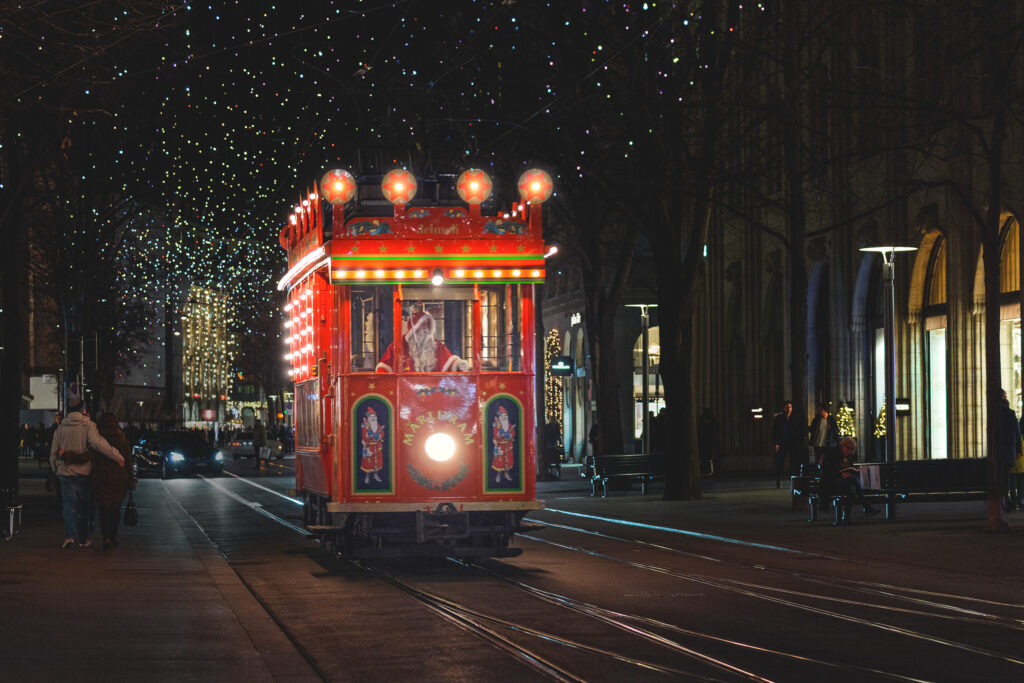 Click here for more travel inspiration and ideas to help you plan your holiday getaway in Zurich.