Pride is celebrated throughout the year. In fact, LGBTQ+ communities in both Rio de Janeiro, Brazil, and Hong Kong, will celebrate Pride and or march for their continued quest for equality this weekend.  
LGBTQ+ revelers in Hong Kong are probably still excited after hosting the Gay Games XI, and although a fun celebration, Hong Kong Pride, on November 18-19, 2023, will also take on a more serious tone.
This year, the theme is, LGBTQ+ Pop-Up Exhibition: A Journey with Rainbow GPS with DJ and member of the band FOOL YA!, Ahjeng (Wong Ching Yi), as the Rainbow Ambassador for Hong Kong Pride Parade 2023. The two-day event will include an exhibition, mini-fair, workshop, and parade.

If you've watched or read any LGBTQ+ news in Hong Kong over the past year, you know anti-gay opposition is real especially when it comes to politics, which is why Hong Kong Pride will take on a message of solidarity and the community's continuing journey toward equality.
The Community Development Network (CDN), the organizers of the Hong Kong Pride Parade, compare the ongoing fight for equality to a GPS navigation tool stating, "We must look at people from different angles, different environments, and may likely learn something feasible. Careful observation can always yield insights from others, an opportunity to borrow their strategies."
A statement on the CDN's Hong Kong Pride website also noted, "The map doesn't dictate fate; the navigation we choose, whether leading us forward or facing obstacles, is our own path to tread. In the face of 'challenging roads,' there might be a need to backtrack a few steps and take a turn, yet having faith in our own journey can illuminate a glimmer of hope."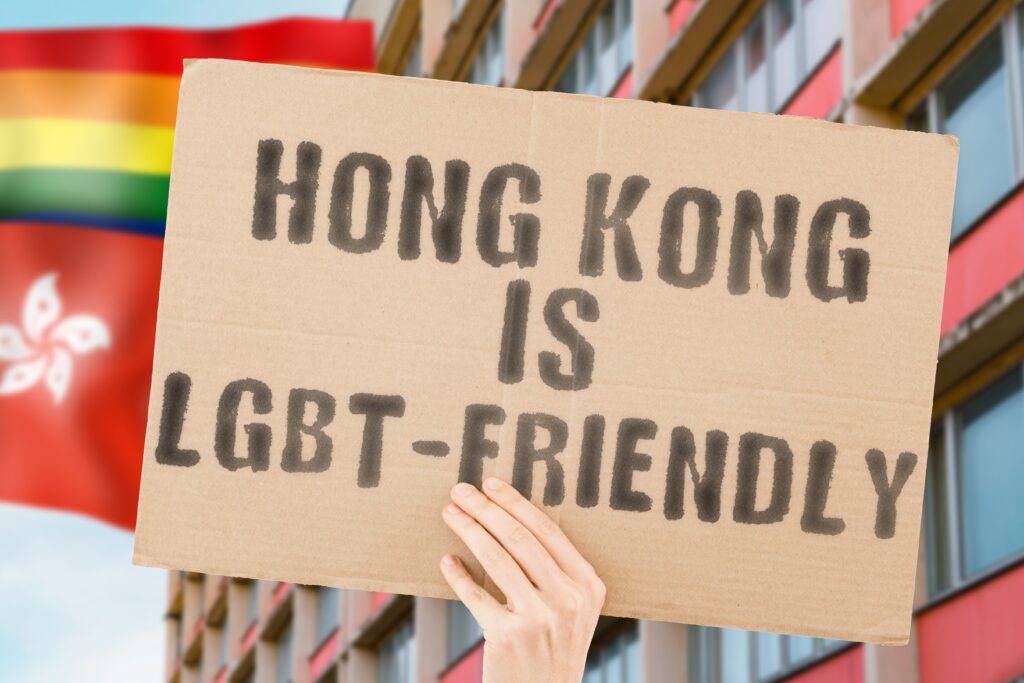 Click here for more information on Hong Kong Parade and other Pride events. You can also follow them on Facebook, X (Twitter) and Instagram.