For Vacationer of the Week, we're chatting with Ivan Quintanilla, but you may already follow him on his Traveling IQ website, Instagram, or Twitter. A professional actor and travel writer, Quintanilla was born in Sancti Spiritus, Cuba and from the age of 7, he called Miami home.
Quintanilla's work as a travel writer has been featured in several reputable publications, including New York Times, Washington Post, Out Traveler, and National Geographic. And as an actor, you may have seen him on TV shows such as "The Blacklist" and "Law & Order."
We shine a spotlight on the 45-years-young traveler as he tells us his favorite filming location, recommends cool things to do when visiting his hometowns, and reveals the one thing he never forgets to pack when traveling. We're sure he's not alone with that answer.

Vacationer: At what age did you receive your first passport? What was your first trip?
Ivan Quintanilla: I probably got my first U.S. Passport around 18 and then first used it for a junior year abroad in London.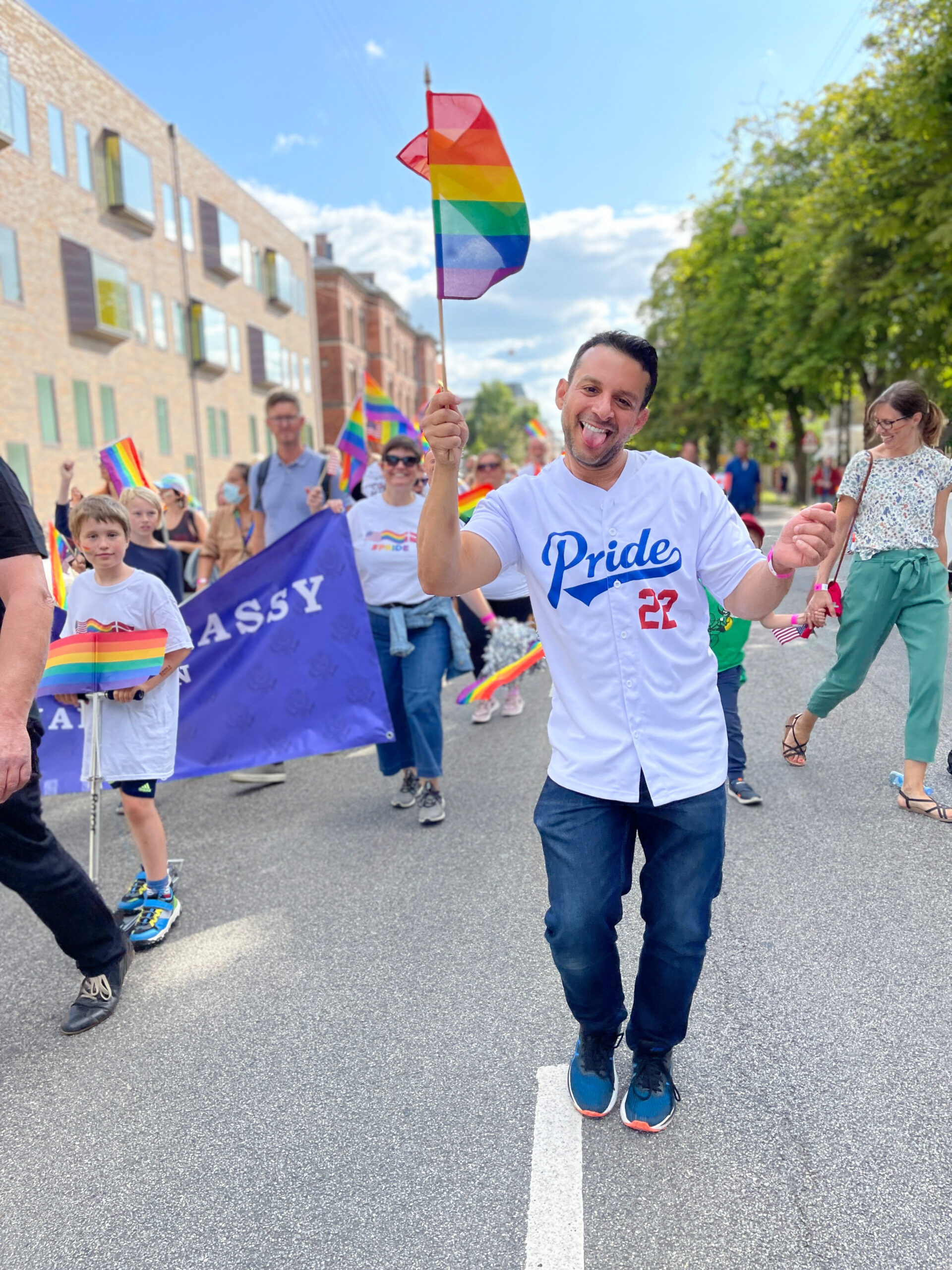 What trip or travel experience sparked your passion for travel?
It was definitely my junior year abroad in London. It was my first time in Europe, my first time traveling alone, and my first time in a world-class city. It changed my life.

What inspires you to travel?
I enjoy learning about new cultures and meeting new people. Of course, the location is important but when I look back at my favorite trips and the thing that makes them most special is the connections I made there.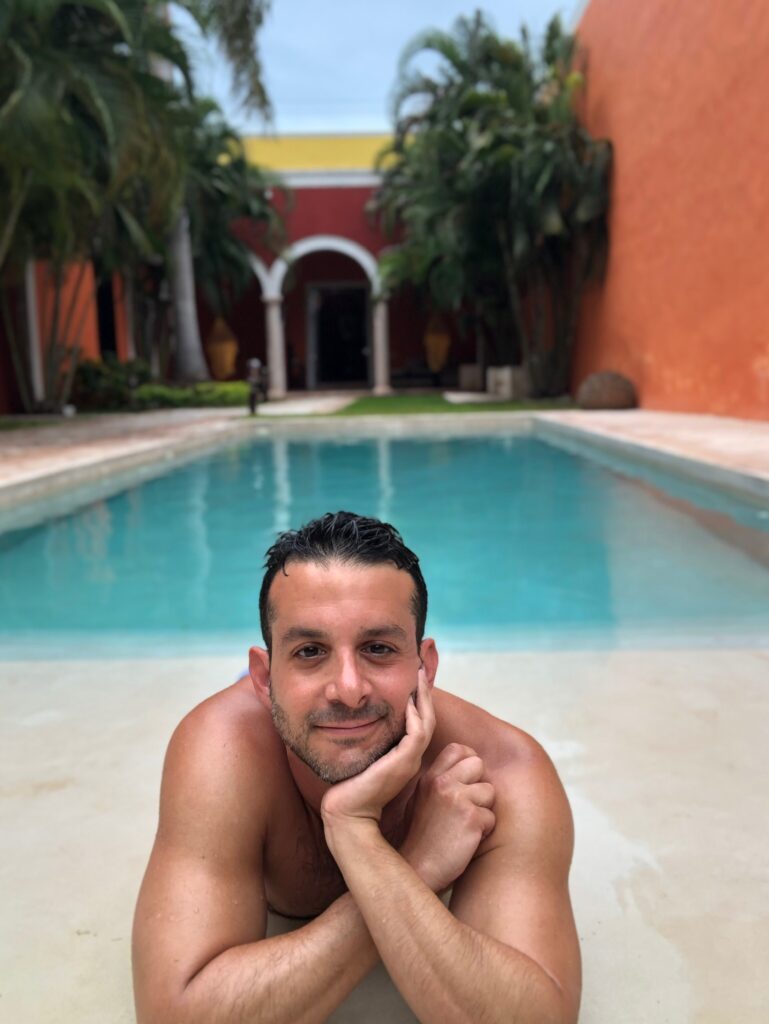 Please tell us how you identify yourself on the LGBTQIA spectrum. Tell us if how you identify influences the way you travel.
I am a gay man. And a destination's acceptance of me and my community does heavily influence my travel choices, especially if it's a vacation as opposed to a travel writing work trip. I don't need every trip to be a "gay" trip, but I don't want to worry about feeling uncomfortable when my goal is enjoyment. That being said, I think travel is a powerful way to expand ourselves and the people with whom we interact, and I am open to places that require a more conservative approach. But those aren't my initial vacation choices most of the time.

You're not only a traveler, but you're also an actor. Is there a filming location that you've always wanted to visit again?
Most of my acting work has been based in the New York area. However, my first commercial was shot in LA,  and I felt super glamorous. I was there for a week, which is a ridiculously long time for a commercial shoot. They put me up in West Hollywood. I rented a convertible (because, of course) and I had a brief affair with a minor quasi-celebrity. It was also the first time I'd been to LA, a city that though I've now visited a few times, I still don't quite feel I "know." So, yeah… Universe, get me back there.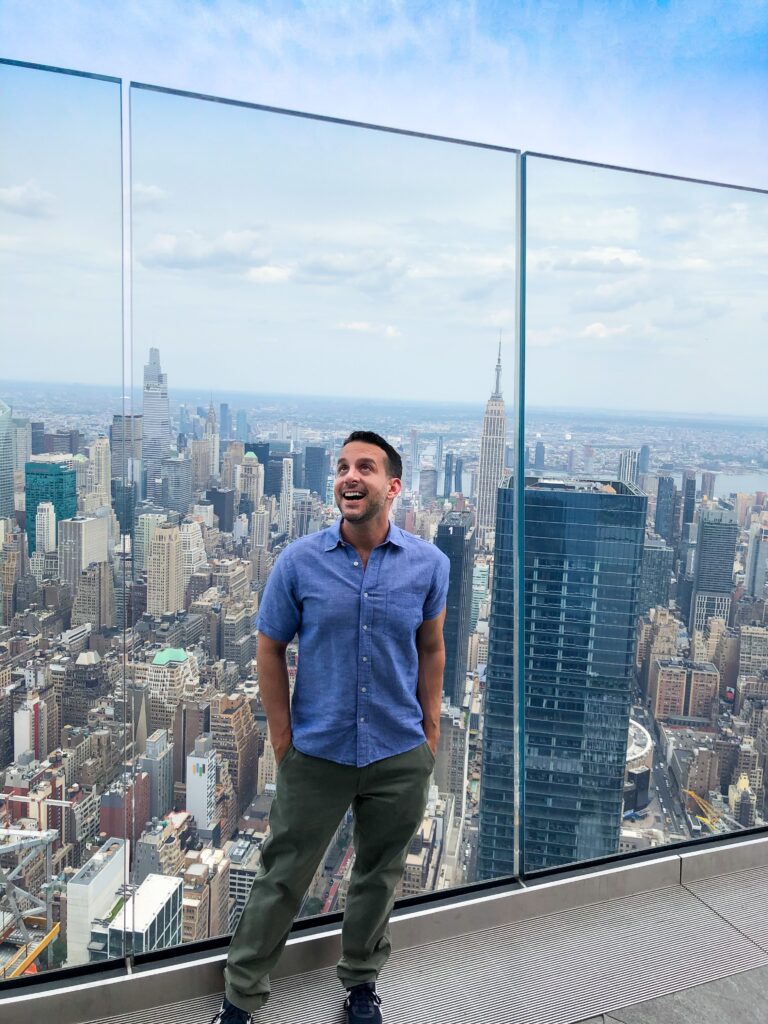 You've lived in Miami, Dallas, London, and New York. Which would you consider home? If someone were visiting the city you consider home, what are a few recommendations – must-see sights or things to do – every LGBTQ+ traveler should do when visiting for the first time? 
Hmm, I'm definitely home-vers. I feel a strong connection to both Miami and New York. Miami feels like family. I may not always like everything about it, but I will always love it. And I feel different there. The way I carry myself and speak (both Spanish and English) changes. It's where I feel most connected to my Cuban culture.
But I have now lived in New York for 23 years, longer than any other place in the world. And if anyone asks me where my home is, I'd say it's definitely New York. It's a pain in the ass city but I wouldn't have it any other way.
Some recommendations…
Miami
Eat as much Cuban food as possible. It's cheap, delicious, and available in every corner. 
Take a walking tour of the Art Deco architecture in South Beach. George Neary is a Miami treasure if you can pull him out of "retirement." Otherwise, the Miami Design Preservation League is great!
Go to the "gay beach" on 12th Street.
Do drag brunch at R House Wynwood.
End your night at Twist, the oldest gay bar on South Beach. It's a little trashy and a lot of fun (which will also be the name of my autobiography). And they have really hot strippers in the "butt-hut" back bar. 
New York City
Go bar hopping in Hell's Kitchen. Some of my favs include The Spot, DBL, Atlas Social Club, and Hush.
Drink an "Abuela" margarita at Arriba, Arriba. It's Huge! 
Shop at Delphinium Home, gay-owned and fabulous for over 20 years. 
See a live show: Broadway, Off-Broadway, Dance… just go! 
Visit the Ellis Island National Museum of Immigration. We are a nation of immigrants and New York was the entryway for many now-Americans. The topic of immigration is so often politicized, and I think Ellis Island is a healthy reminder of our shared immigrant history. As a bonus, you'll get great photos of Lady Liberty.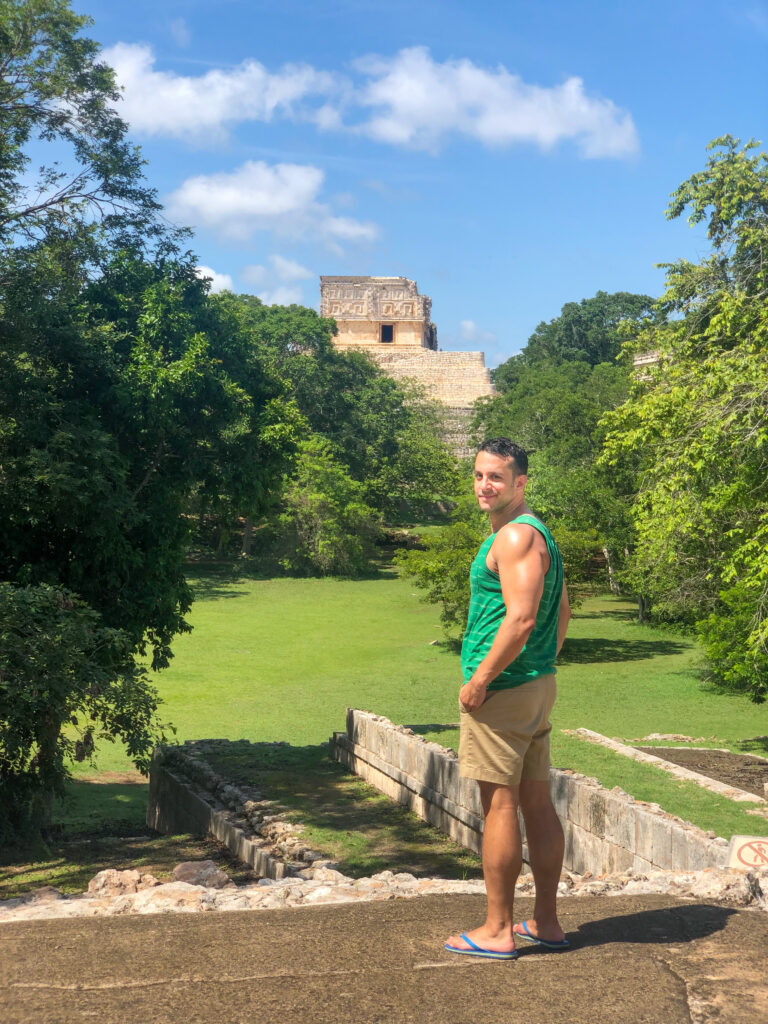 You were born in Cuba, but have you been able to return for a visit? If so, what was that experience like?
I haven't. But it's on the list. It excites me and terrifies me all at the same time. I want to reconnect with my homeland but there's a lifetime of expectations. Will I feel a kinship to my country? Will I feel foreign there? Am I Cuban enough? There's a lot to unpack. It's definitely a trip that will require some emotional preparation.

What's the best tip you'd offer travelers?
Talk to the locals. Find a queer-friendly bar or coffee shop and start talking. You may meet a future best friend or ex-husband.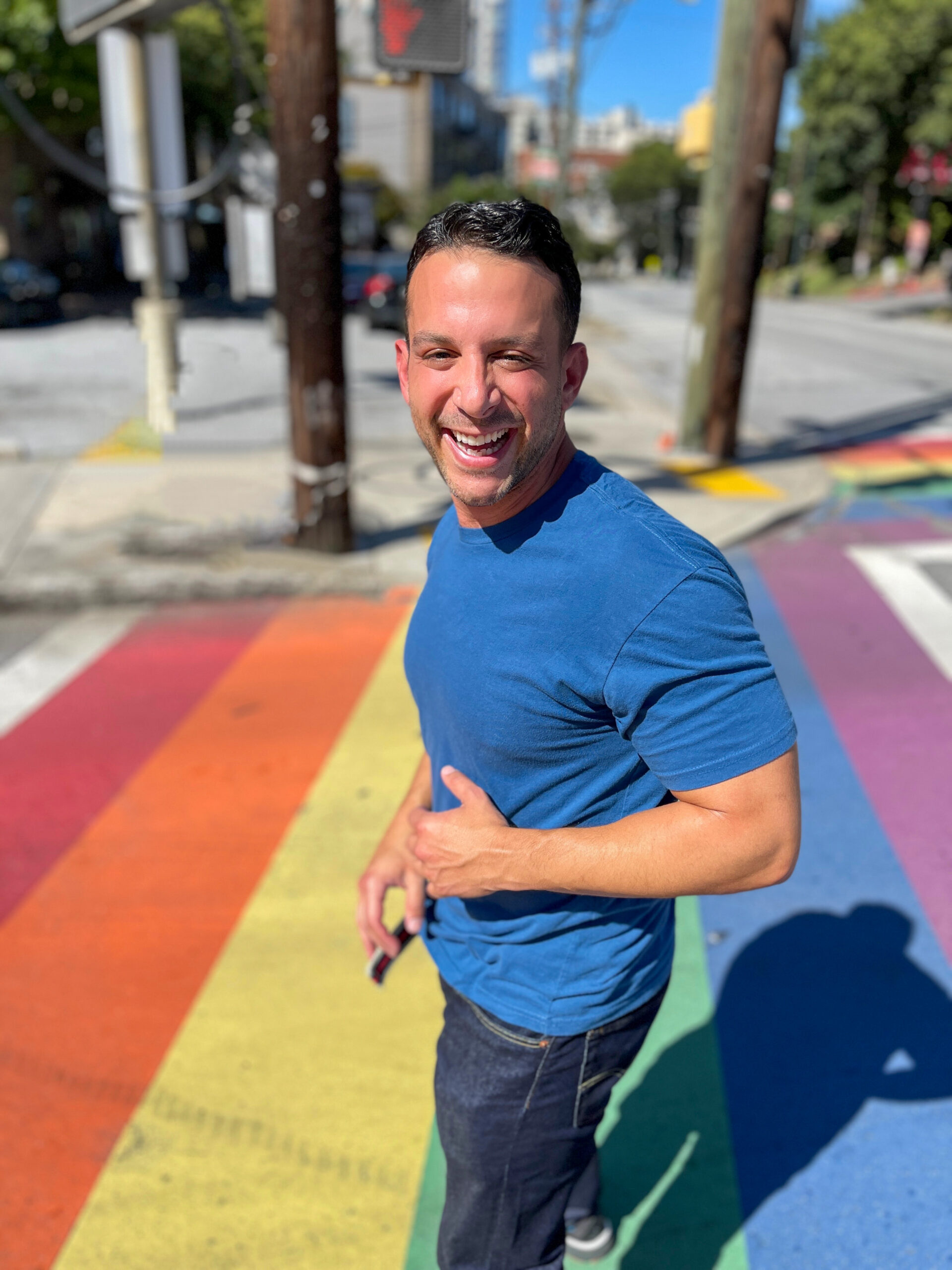 What are your top three favorite places to visit?
Puerto Vallarta, Puerto Vallarta and Puerto Vallarta. (Honorable mention: Puerto Vallarta) It's such a special blend of natural beauty, vibrant Mexican culture, and a gay party spot.

What three places are still on your bucket list to visit?
I got a big bucket but if I had to narrow it down, I'd say Colombia, South Africa, and Australia (all of it!).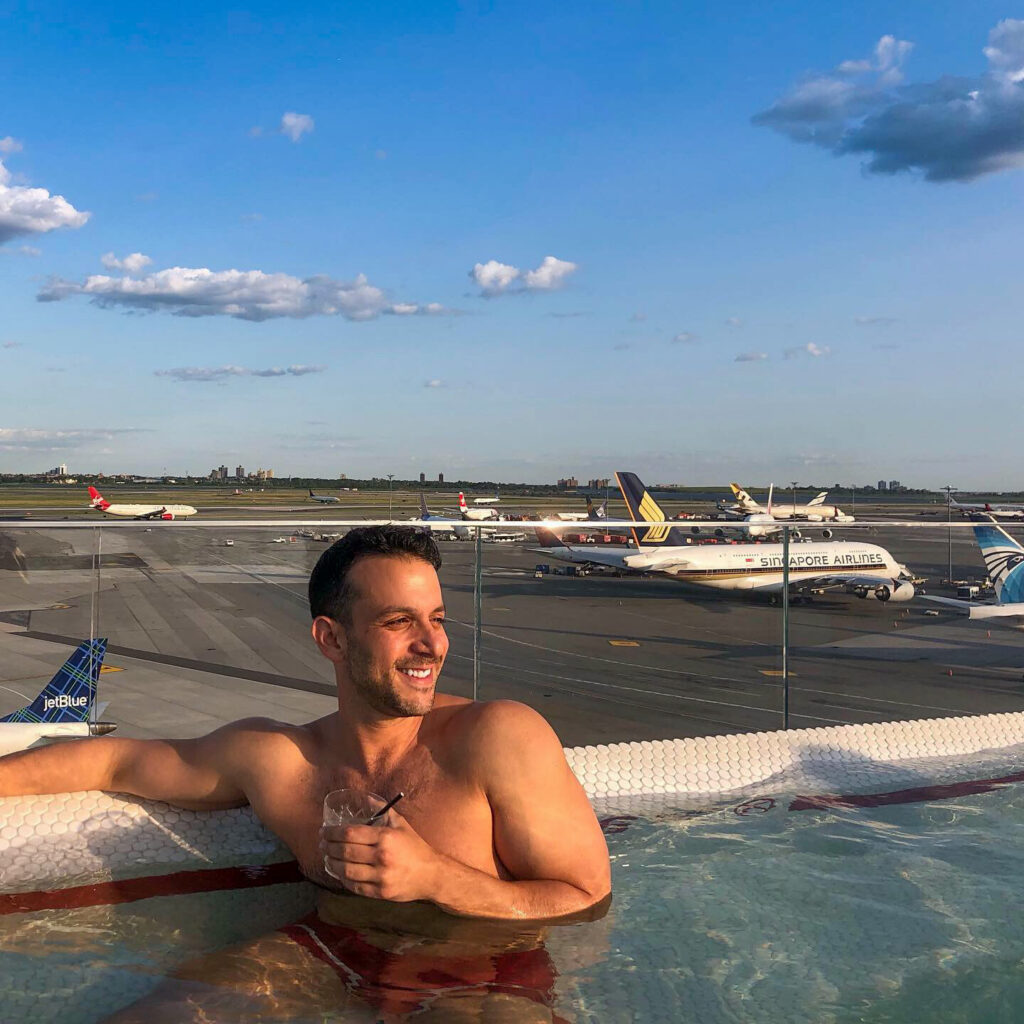 What's one thing you never forget to pack in your suitcase?
Lube

You're going on a road trip. What singer or band is always on your playlist?
Janet Jackson is the musical love of my life. So, anything Janet, with a side helping of Indigo Girls to fuel my lesbian feels.

What travel trend or industry shift are you most excited to see this year?
Truly, I'm just excited to travel again. But in general, I think the industry is focusing more on the quality of deeper experiences rather than the quantity of things to do.