If you're anything like me, you love scrolling on Instagram for those jaw-dropping snapshots that inspire us to travel. One queer couple that's inspiring us is Kirstie Pike and Christine Diaz also known as On Airplane Mode. I mean their Instagram feed is fire! So, we decided to catch up with the 29-year-old travel content creators before they jet off to Paris. The fun duo tells us what precautions they take to travel safely, what destination surprised the most, and which pop artist is always in their music playlist when traveling.
Vacationer: What was the first trip or experience that sparked your interest in travel?
Kirstie Pike: When I was 18, I used to work at a chicken restaurant. I was heading into my next shift when my coworker called and asked if I wanted to go to Vegas. "Of course! Doesn't everyone?" I remember asking. He said "Great! I got your shift covered and we are heading to the airport now!" I packed my bags and went on my first ever flight to Las Vegas and it was the biggest spark to my travel passion. Ever since that moment I knew I needed to keep exploring the world and seeing new places.
Christine Diaz: I have always loved travel. My family plays a huge influence on why I love to travel and appreciate travel so much. My mom is Peruvian and Chinese, and my dad is Mexican, so I come from a vastly diverse background of different cultures, traditions, foods, and families. My parents started to travel with me when I was just a baby and I have never stopped since.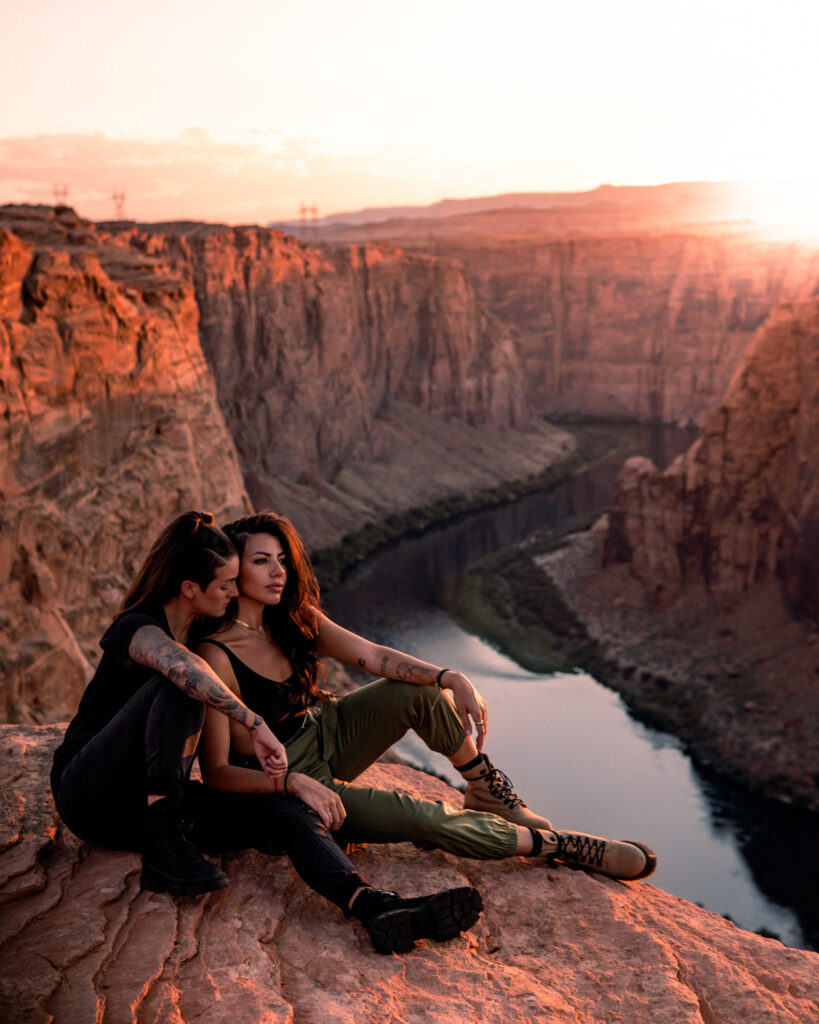 What inspires you to travel?
There is so much to travel that changes you as a person. It humbles you and forces you to open your mind. You learn to listen more, need less, be more generous, and be kind. One of the best things about traveling is all the absolutely amazing people you meet along the way and stories that will stick with you for a lifetime.

Please tell us how you identify and how any of those identity points impact your relationship to travel.
We are both lesbians. We are incredibly proud of our identity, however, when traveling, we know there are some restraints on how outspoken we can be. We always want to be respectful of the country we are in and their views, but also prioritize our safety knowing LGBTQ+ is not widely accepted in countries around the world. Over 70 countries in the world still criminalize people for same-sex orientation, and even more countries discourage, shame, and harass the queer community. So, it's very important that we research where we are going and how to navigate the country as two lesbian women safely.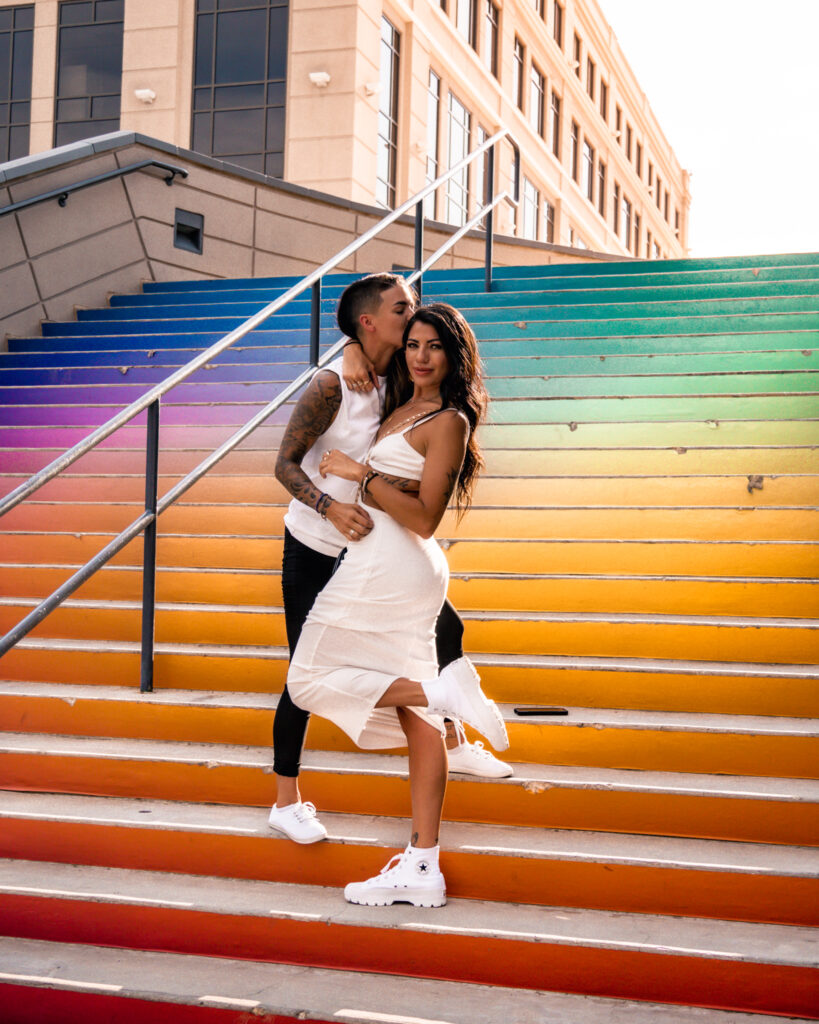 What's your ethnic background? Has your ethnicity directly influenced the way you travel or what types of travel destinations appeal to you?
Kirstie: I was actually born in Tennessee and my southern roots still come out from time to time. Where I grew up, the American Dream of finishing school, getting married, chasing a career, and buying a house is still very prevalent. However, my personal American Dream was to travel around and keep on exploring! Part of my southern roots is definitely what motivates my gypsy soul. I guess I am a bit of a rebel.
Christine: My ethnicity has always inspired me to travel. I have Asian influence and South American influence because of my parents, so this is just innate to me. I love learning about cultures, trying different foods, seeing different landscapes, and truly immersing myself in the destination. There really aren't many travel destinations I wouldn't try, but the top of my personal list are Japan, Sri Lanka, and Finland (for now!)
Kirstie: I think for both Christine and me, we are open to different travel experiences. We have traveled luxuriously and pampered ourselves at times, but on the other hand, we have also spent 10 months backpacking with one bag while roughing it. We are always excited to see where the adventure leads us.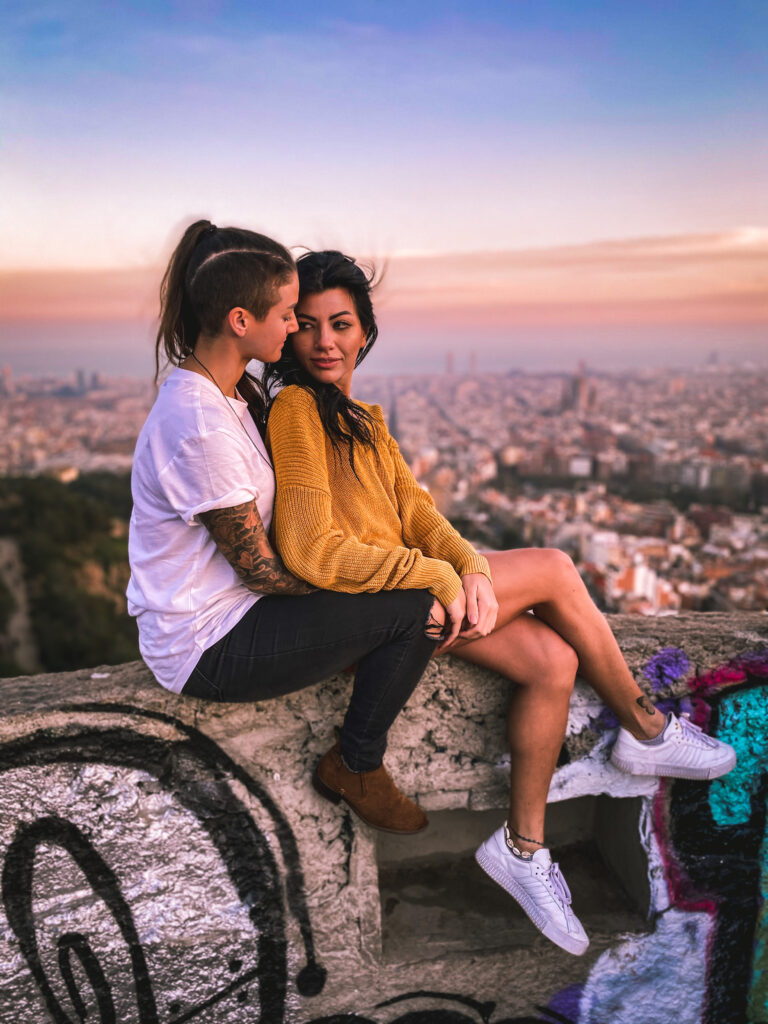 What domestic and international destinations do you feel comfortable visiting as an out LGBTQ+ couple?
Domestically, we really enjoyed the Florida Keys. The Florida Keys is arguably one of the most gay-friendly destinations in the US. It also has great weather year-round, tropical vibes, and beautiful beaches. What more could you ask for?
Internationally, I would say one of the more surprisingly gay-friendly places we have traveled to is Taiwan. Traveling as a member of the LGBTQ+ community does come with its challenges, but we know that LGBTQ+ travelers would not only love these two destinations but feel they can be their truest selves here.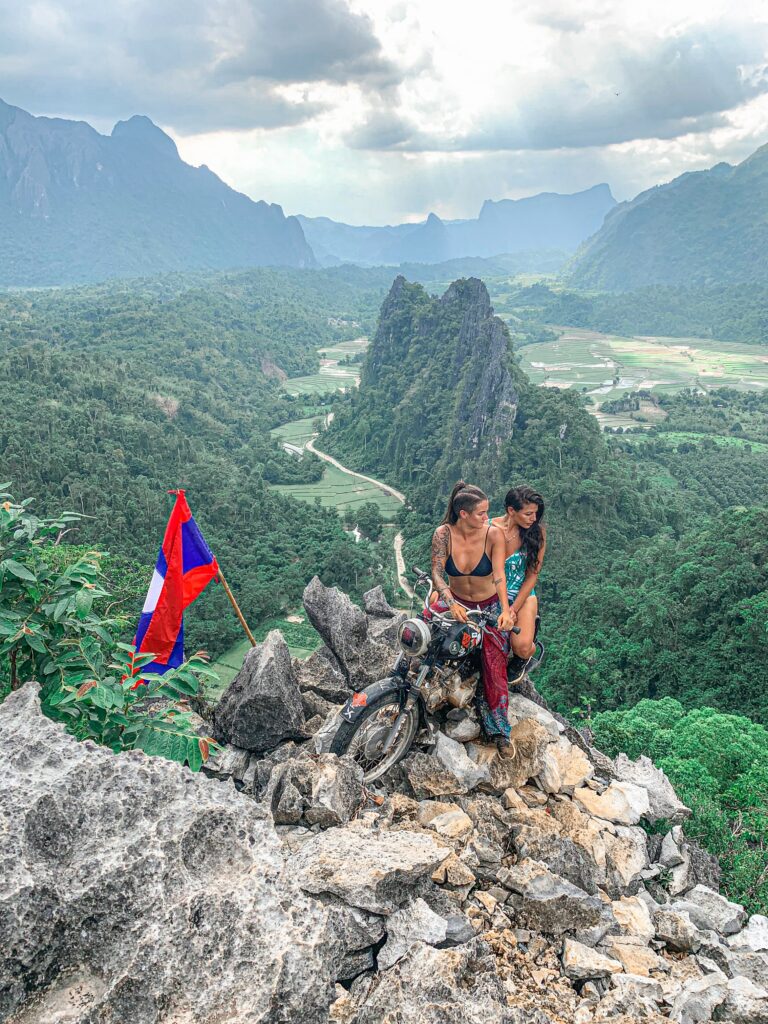 Is there a travel destination that most queer travelers would think isn't safe to visit, but you've visited and enjoyed it?
When we were traveling in Southeast Asia, we had heard that there was going to be a Gay Pride festival in Taiwan. Taiwan was never on my radar of places to visit, but we decided that while we were in Asia, we couldn't miss out. We flew from the Philippines to Taiwan with the intention of seeing the Pride festival and leaving right after.
What we didn't know, was that Taiwan hosts one of the biggest gay Pride festivals in Asia. It was also the year when Taiwan legalized gay marriage (the first Asian country to legalize it). So, as you can imagine, the gay Pride festival was so much fun! We were so shocked to see how many people were there in full support and acceptance for the LGBTQ+ community. Taiwan is one of our top five favorite countries to this day, and we will definitely go back again!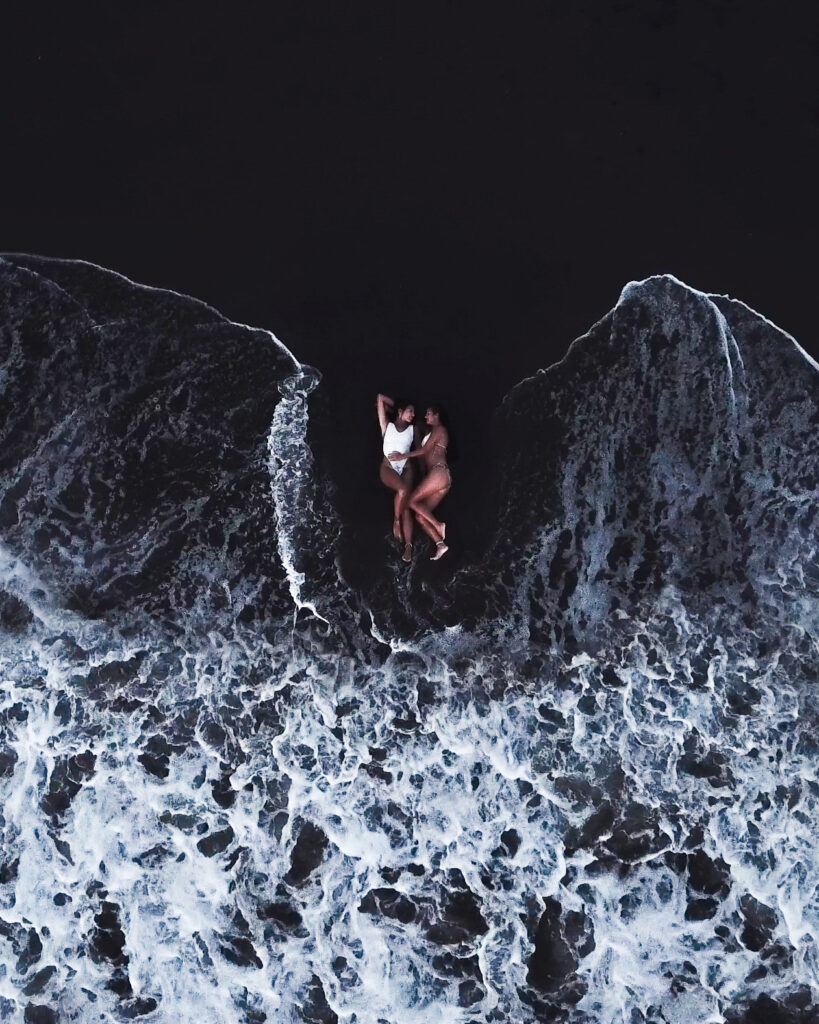 Do you have to take extra safety precautions as a female couple when you travel?
With us not only being a couple but also two females, being cautious about our safety is imperative. We do a lot of research when planning our trips and want to make sure we are aware of our surroundings on all of our trips. Before we go to a new destination, we are sure to read travel blogs written by other backpackers. Many times they will share the dos and don'ts of a destination as well as places to avoid.

What top three places are still on your bucket list to visit?
This is a hard question because the more we travel, the longer our bucket list gets. When we came back from our year-long trip to Southeast Asia, we had originally planned to travel throughout Northern Africa, but then COVID happened. Morocco, Jordan, and Egypt will definitely be some of the destinations at the top of the list for our next big trip!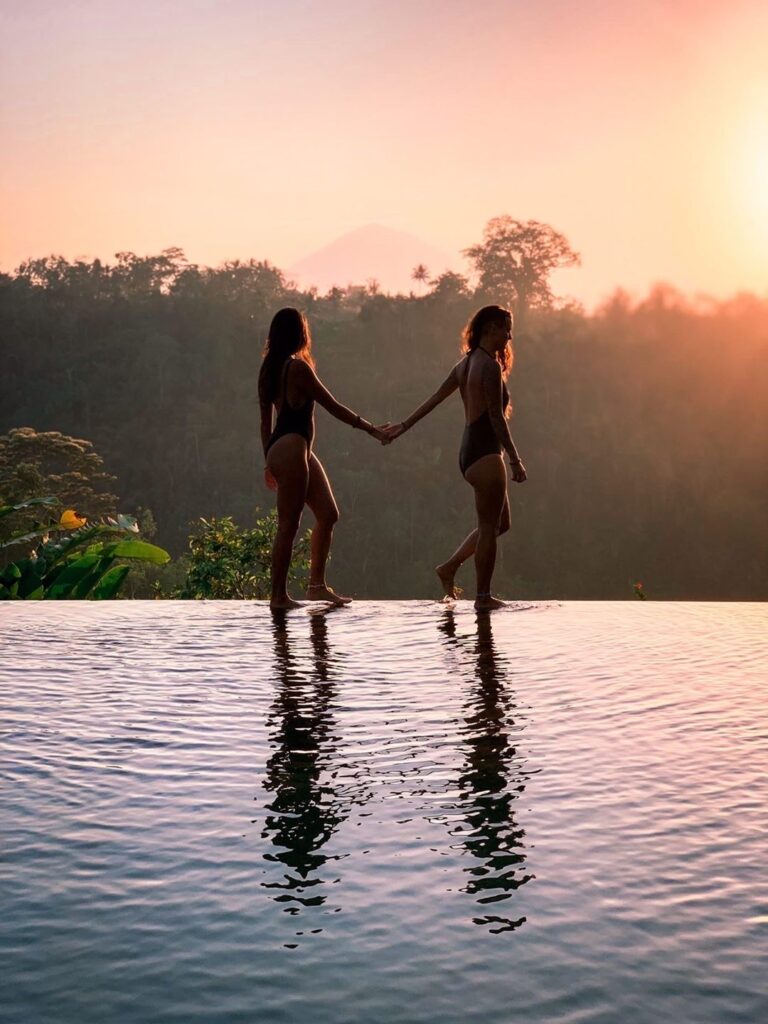 What's one thing you never forget to pack in your suitcase?
Kirstie: Camera equipment! My equipment is by far the first thing I pack because we truly love capturing the moment while we travel. Probably the most important thing in my camera bag is the tripod. Without our tripod and camera, we wouldn't be able to take any of the photos you see on our platforms.

You're going on a road trip. What singer or band is always on your playlist?
Dua Lipa. We are hardcore fangirls for Dua, so she definitely gets played on most road trips.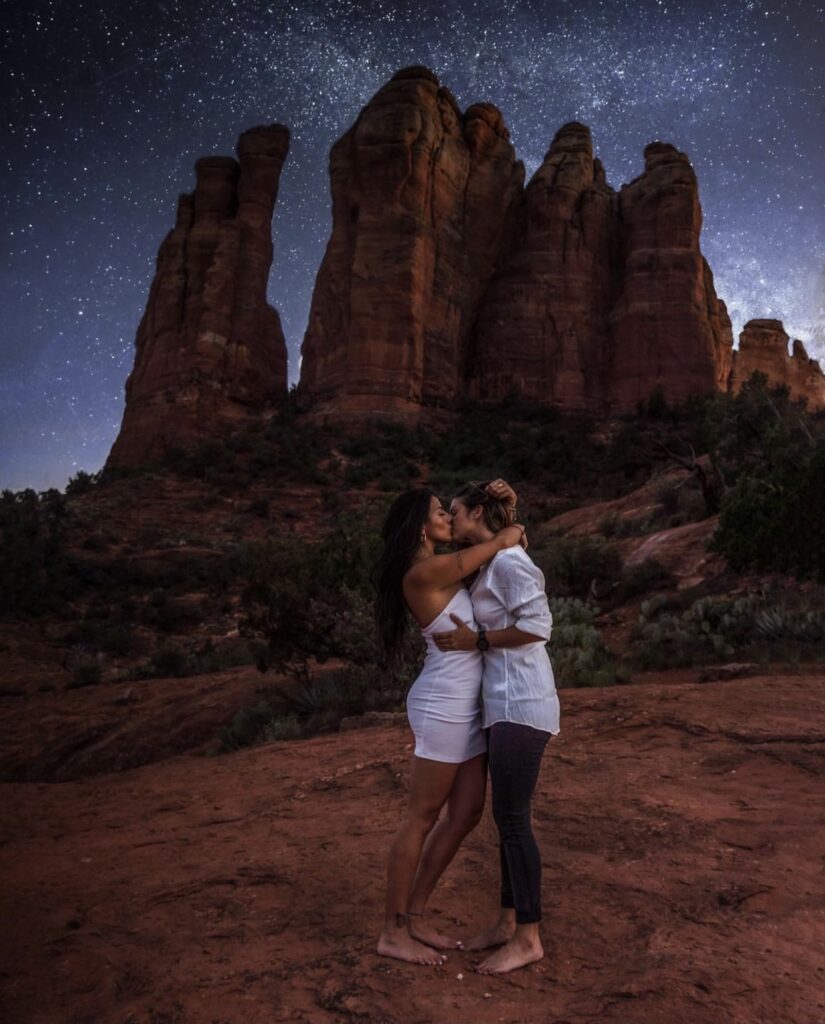 What travel trend or change in travel are you most excited to see happen?
Post pandemic, travel has changed drastically all over the world and most likely take years to get back to what it once was. Something we are excited to see though is that people finally see the value in traveling now more than ever. We are seeing people enjoy their vacation days and taking trips with their families or friends. People realize the importance of balancing a healthy work-life while still chasing their dreams and passions. Life is short, and we love to see people living it to its fullest!
Follow Kirstie and Christine's whirlwind adventures on Instagram and Twitter.