Vacationer Magazine wanted to pull together a short list of LGBTQ+-friendly cities that can get pretty chilly quickly as the summer comes to an end. Queer vacationers can travel to these incredible U.S. cities year-round, but also take advantage of their popular tourist attractions, queer spaces, and special events while the temps are well above freezing. From Maine to Washington, here's our short list of places you should experience before the autumnal equinox begins.

Ogunquit, Maine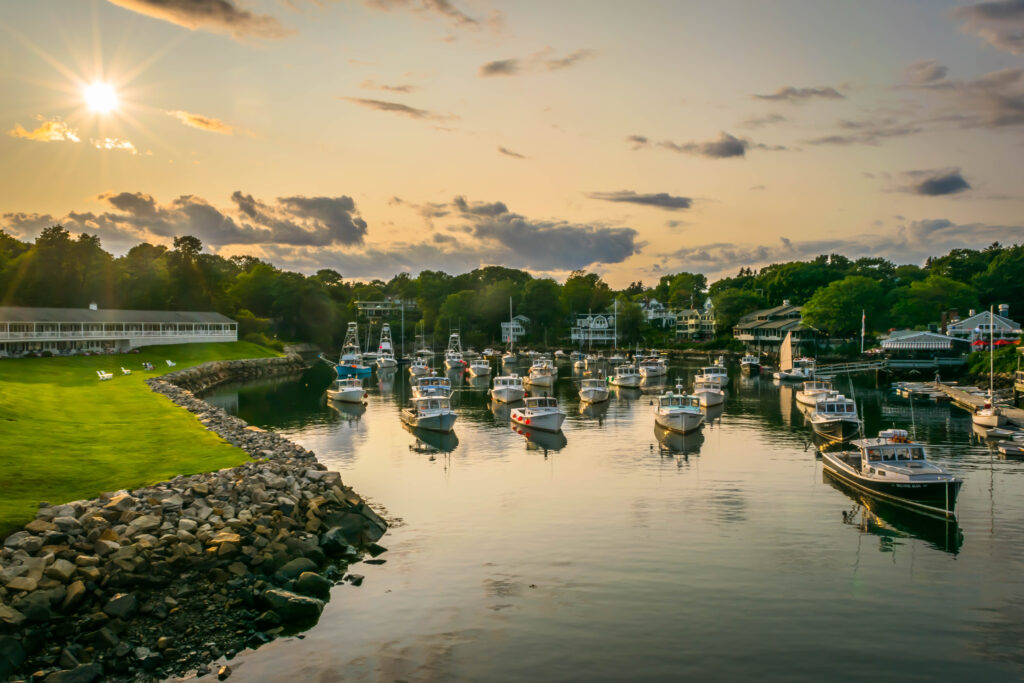 Just a little more than an hour's drive from Boston, Ogunquit, Maine comes alive in the summer, especially because several Northeast queers own property in the area, and it's also a popular and peaceful destination for LGBTQ+ folks to get away from the bustle of a larger city.
Relax and bask in the sun on the gay section of Ogunquit Beach, located about 200 years north on the beach. You're sure to find a few rainbow or progressive flags marking our territory. You'll find quite a few good restaurants and LGBTQ+-owned and friendly bars on Main Street, including well, Main Street, which is touted as "Northern New England's largest nightclub" featuring two dance floors, two outdoor decks, and three bars. Front Porch Piano Bar and the Five-O Shore Road Lounge are low-key options for out-of-towners. Don't leave Ogunquit without getting a lobster roll at the popular Lobster Shack!
Travel Tip: In nearby Perkins Cove, you can take a stroll along the Marginal Way while the weather is still warm. There are 39 benches located along the 1.25-mile trek if you need to take a break and take in the picturesque views of the Atlantic Ocean as far as the eye can see.
---


Douglas and Saugatuck, Michigan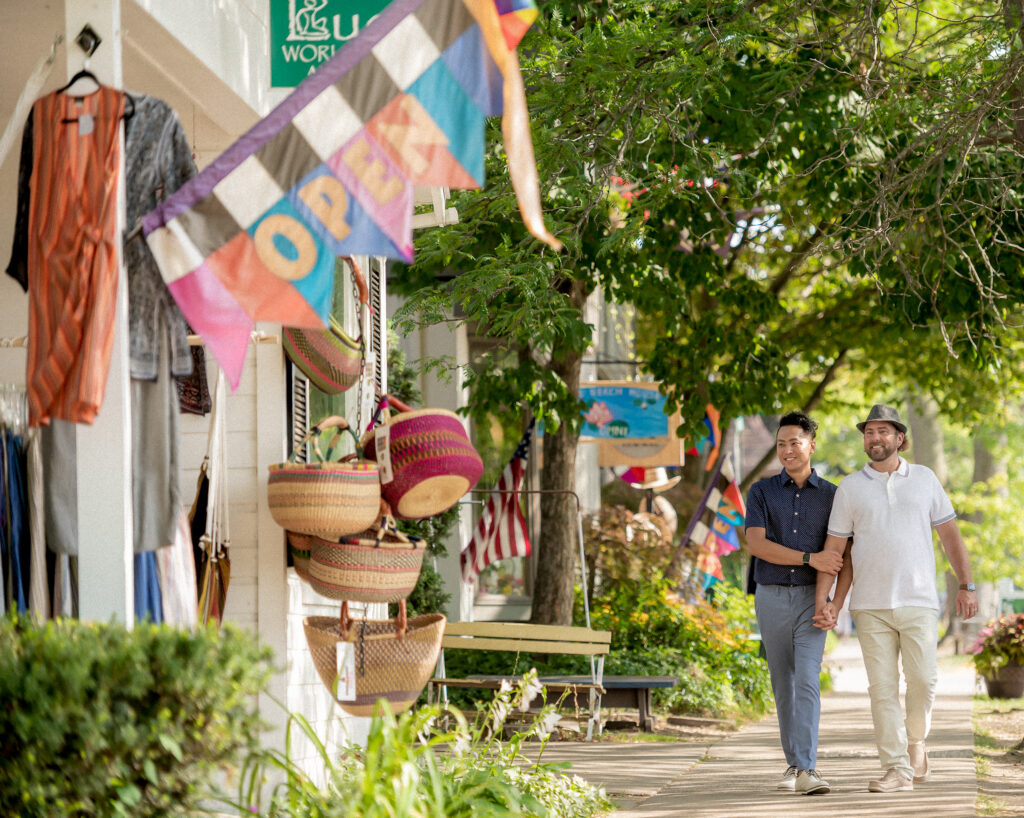 In addition to Ogunquit, these two small towns in Michigan made our coveted list of 22 Small LGBTQ-friendly U.S. Cities. LGBTQ+ travelers should experience these towns and beautiful Lake Michigan before the lake-effect snowfalls strike in the winter or earlier. While you're visiting, please stop by and support local LGBTQ+-owned businesses, such as Guardian Brewing Company, Isabel's Market & Eatery (with live entertainment all summer on Mondays and Thursdays), Amawzi Contemporary Art Gallery, Roan & Black Art Gallery, and Uncommon Coffee Roasters. 
Travel Tip: Interested in a tour of these two cities? Contact LGBTQ+-owned Coastal Tours to explore West Michigan Lake Shore, specifically Saugatuck, Douglas, Fennville, and South Haven. The tour company arranges bus and van tours to local wineries and breweries and organizes unique cider and boutique experiences. 
---


Twin Cities, Minnesota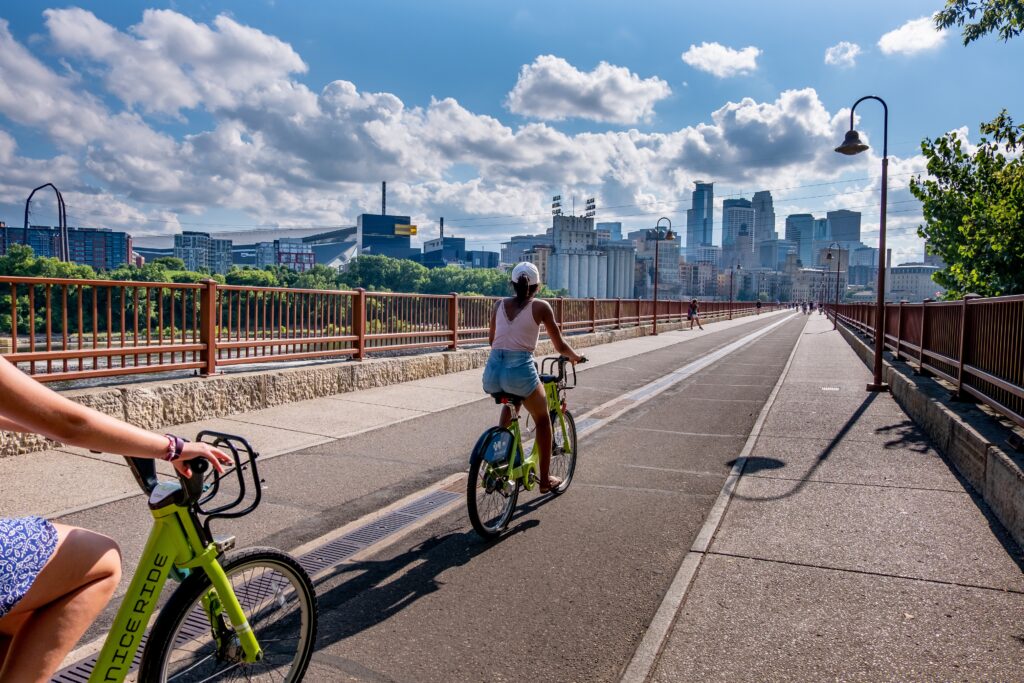 Once the home of the Royal Rocker, Prince Rogers Nelson, the Twin Cities (Minneapolis and St. Paul) remain popular tourist destinations for LGBTQ+ travelers. In fact, it's so queer-friendly that it's where Vacationer's Editor-in-Chief Kwin Mosby felt comfortable enough to come out! Both cities have more than a dozen queer bars and nightclubs, including the iconic Gay 90's on Hennepin Avenue in Minneapolis, which features three dance floors, two restaurants, eight bars (including a leather bar), drag shows, and male strippers. From catching a game at Twins baseball game or Vikings football game to catching a concert at the Orpheum or a show at the Guthrie Theater, there's something for every queer traveler. Before the weather gets chilly, tourists should enjoy spending time outdoors around the chain of five largest lakes in Minneapolis, where it's play volleyball at Lake Calhoun, laying on the beach at Lake Nokomis, or jogging around Lake Harriet.
Travel Tip: If you're looking for more fun things to do in the Twin Cities, check out a few recommendations that gay outdoors expert Mikah Meyer provided in a recent interview, including a bike ride on the trail that follows the Mississippi River. For more adventureous travelers, you may want to consider a road trip to northern Minnesota to experience the Boundary Waters Canoe Area Wilderness.
---



Madison, Wisconsin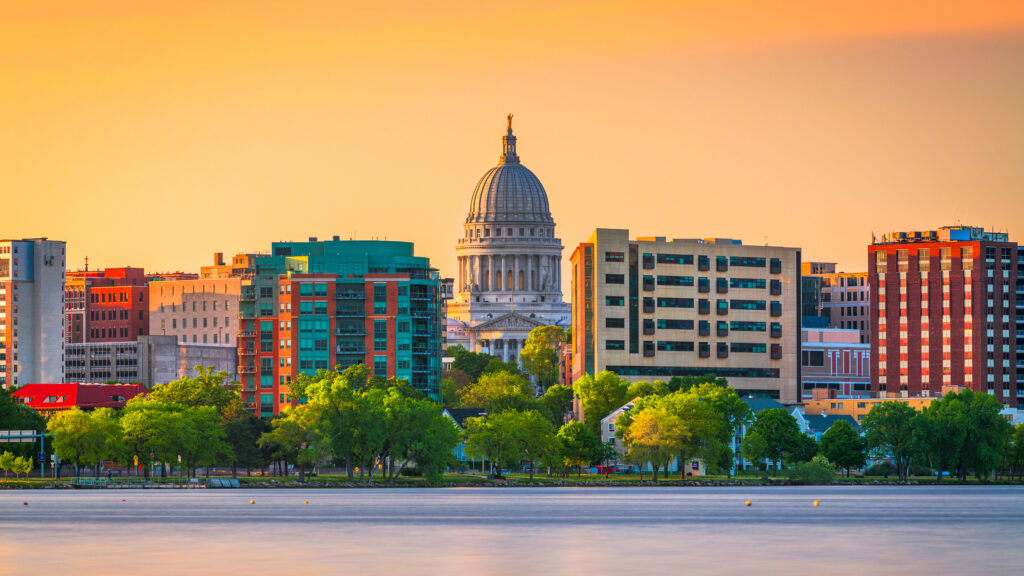 In Madison, we told you about two popular LGBTQ+-owned breweries, but there's much more to experience and do in this queer-friendly city. Wake up and head to the award-winning LGBTQ+-owned Short Stack Eatery for breakfast. In addition to its tasty short-stack pancakes, they also have gluten-free and vegan options. Every month one percent of their earnings are donated to a different local nonprofit. For happy hour, stop by the LGBTQ+ and woman-owned Square Wine Company dedicated to selling wines crafted by small family growers. Plan your trip to hit one or more of the festivals before the summer ends such as OutReach MAGIC Pride Festival on Sunday, August 20 at 2 pm in Warner Park and sponsored by the OutReach LGBTQ Community Center. Some of the popular queer spaces in Madison include Shamrock Bar & Grille(Shammies), Five Nightclub, and Woof's, a popular leather and bear bar.
Travel Tip: Other late summer celebrations include Sugar Maple Music Festival (August 4-5), Africa Fest (August 19), Taste of Madison (September 2-3), Art in the Park (September 9), and Thirsty Troll Brew Fest (September 9), celebrating 20 years this year with a festival featuring 30 craft brewers serving more than 125 different beers. Click here for more festivals and events. 
---


Chicago, Illinois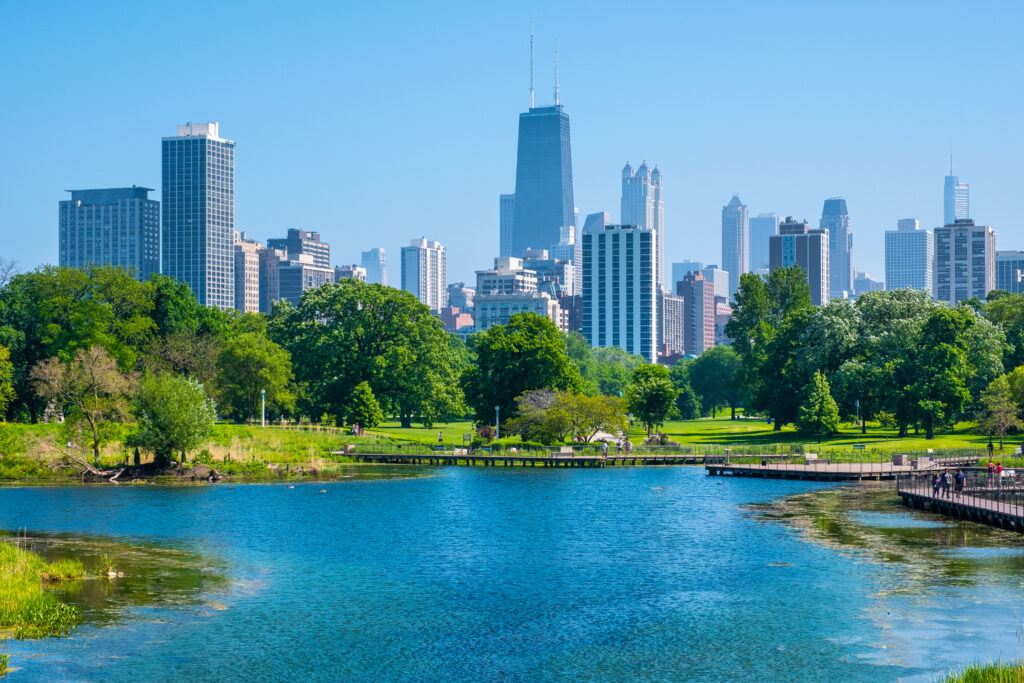 It's a no-brainer, but part of the joy of visiting the Windy City during the summer are the beaches that stretch along the north side of Lake Michigan. Biking along the lake, open-air shopping along the Magnificent Mile, or just hanging out with friends or a significant other in Lincoln Park are all reasons to enjoy visiting Chicago in the summer. For culture vultures, check out artwork by queer artists like Andy Warhol, John Singer Sargent, Felix Gonzalez-Torres, Beauford Delaney, and David Hockney at the Chicago Art Institute. Be sure to add outdoor attractions to your list such as Millennium Park, The 606 (Chicago's version of NYC's High Line), Chicago's Riverwalk (including a boat ride), and Navy Pier. All outdoor fun to enjoy before the summer ends!
Travel Tip: Plan your final summer vacationer in Chicago to include two big LGBTQ+ events. Held in Chicago's Northalsted/Lakeview Neighborhood, Northalsted Market Days is usually held the second weekend in August. The weekend live music street festival features five stages, more than 250 vendors, food and drink, dance exhibitions, drag performances, and more! For queer film fans, every September, the city hosts Reeling: The Chicago LGBTQ+ International Film Festival, the longest-running film festival of its kind that showcases the work of LGBTQ+ filmmakers with a mission to educate and dispel stereotypes. 
---


Seattle, Washington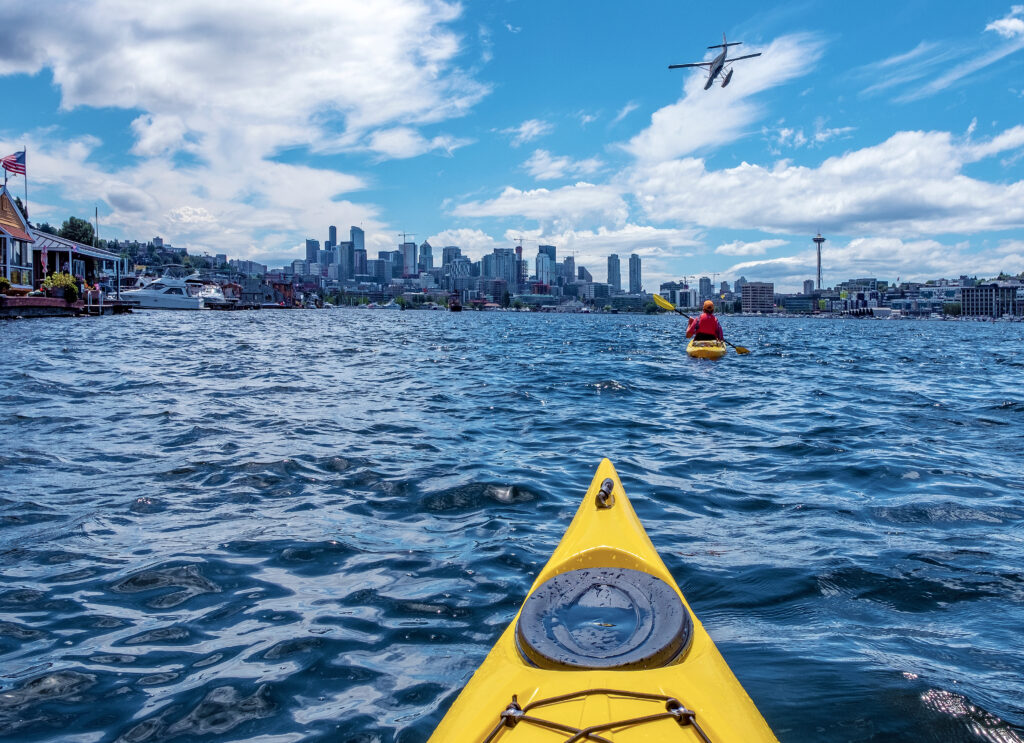 When visiting this city, you can miss out on some of its cool tourist attractions like the Space Needle, Pike Place Market, Museum of Pop Culture, Seattle Art Museum, or Seattle Aquarium. LGBTQ+ visitors will find most gay bars and restaurants around the Capitol Hill neighborhood such as the Broadway-drag brunch at Julia's on Broadway, bear-friendly Lumber Yard Bar, Wildrose (the city's oldest lesbian bar), and the trans-friendly Queer/Bar.
A walkable city, Seattle also hosts special events before the summer ends. If you can, be sure to catch a performance by the Seattle Men's Chorus and or the Seattle Women's Chorus, "the largest LGBT-identified men's and women's choruses in the world." Both Choruses will host a special benefit concert featuring Tony Award winner and LGBTQ+-ally Patti LuPone in "Don't Monkey with Broadway" on September 9 in the Seattle Center's McCaw Hall.
Travel Tip: Enjoy the natural beauty surrounding Seattle before the summer ends. Add a few days to your trip to include trips to nearby National Parks, including Mount Rainier National Park, Olympic National Park, North Cascades National Park, and South Juan Island National Historical Park. You will have to rent a car, but the drive is worth some of the most jaw-dropping landscapes on the West Coast.
What other U.S. cities should be added to this list of places to visit before summer ends and why? We want to know what you think.