Whether you're planning to celebrate Pride or consider a queer-friendly vacation to discover the magic of Prague, the enchanting capital of the Czech Republic awaits! Known for its rich history, awe-inspiring architecture, and thriving LGBTQ+ community, the city promises an unforgettable experience for all travelers.
The Czech Republic was the first former Eastern Bloc country to legalize same-sex partnerships in 2006, and it boasts a relatively strong record of supporting LGBTQ+ rights. Celebrate Prague's thriving LGBTQ+ scene and the city's openness and acceptance.
Annual LGBTQ+ events include the Prague Pride Festival in August and the Mezipatra Queer Film Festival in November. To help you plan a trip to Prague, we've assembled this curated list of not-to-be-missed things to do and see as well as places to eat and stay when visiting 'The Golden City.'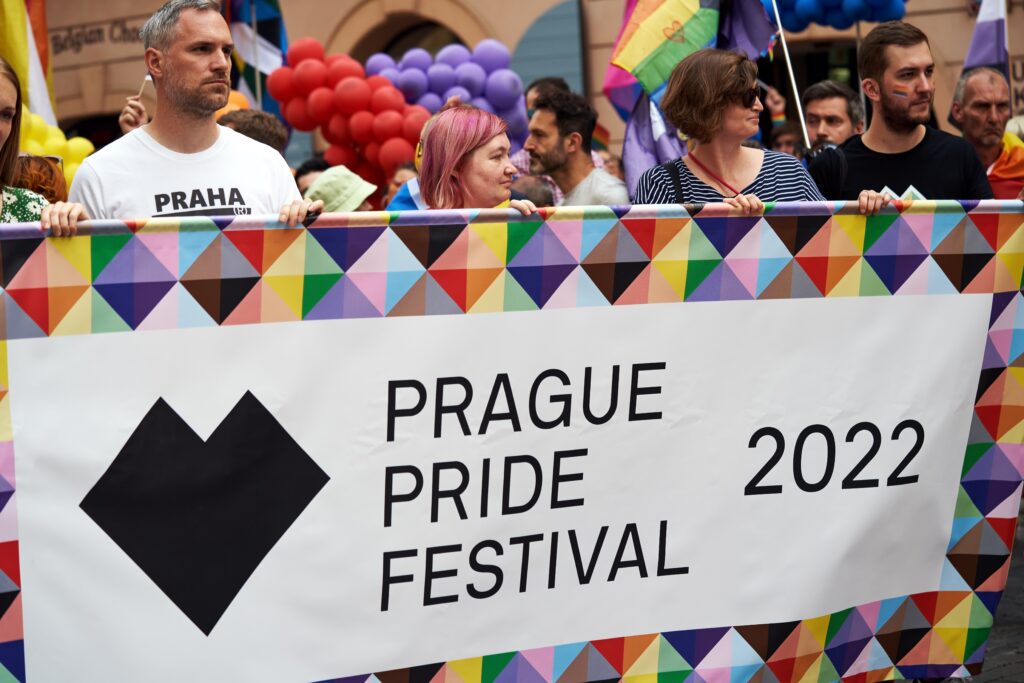 ---


What to See
Prague is all about experiencing its rich history up close. You'll certainly want to do one of the many tours offered if your schedule allows. If you're planning your trip to celebrate your birthday or graduation, you could have friends check out ActivityGift.com, which offers a good variety of tours that you can book in advance.
Regardless of whether or not you take an organized tour, you should consider visiting the following:
Prague Castle: Marvel at this UNESCO World Heritage site, home to palaces, churches, and gardens since the 9th century. Admire the Gothic masterpiece, St. Vitus Cathedral, and stroll along the picturesque Golden Lane.
Charles Bridge: Wander along this iconic 14th-century bridge to capture panoramic views of the city and the Vltava River. Check out the 30 Baroque statues and explore bustling art and souvenir stalls.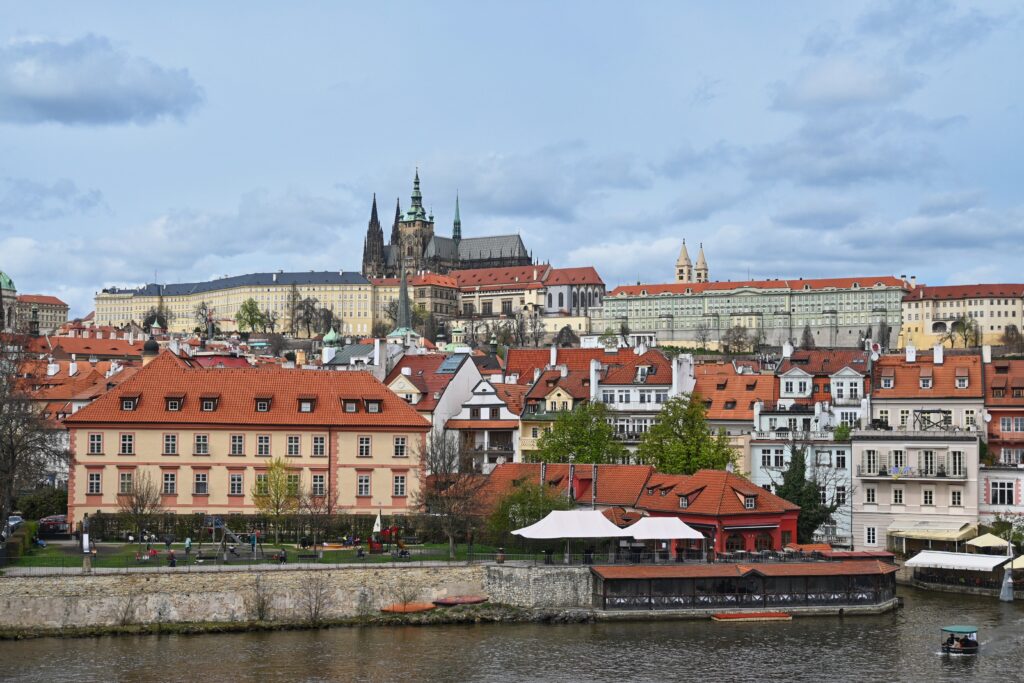 Old Town Square: Bask in the heart of Prague, surrounded by architectural wonders like the Gothic Church of Our Lady before Týn and Baroque St. Nicholas Church. Catch the medieval Astronomical Clock's hourly spectacle.
Jewish Quarter (Josefov): Delve into Prague's Jewish heritage in this well-preserved neighborhood, boasting the Old Jewish Cemetery, synagogues, and the Jewish Museum.
Petřín Hill: Rejuvenate in nature atop Petřín Hill. Take a stroll through the lush gardens, visit the Štefánik Observatory, or climb the Petřín Lookout Tower for breathtaking views.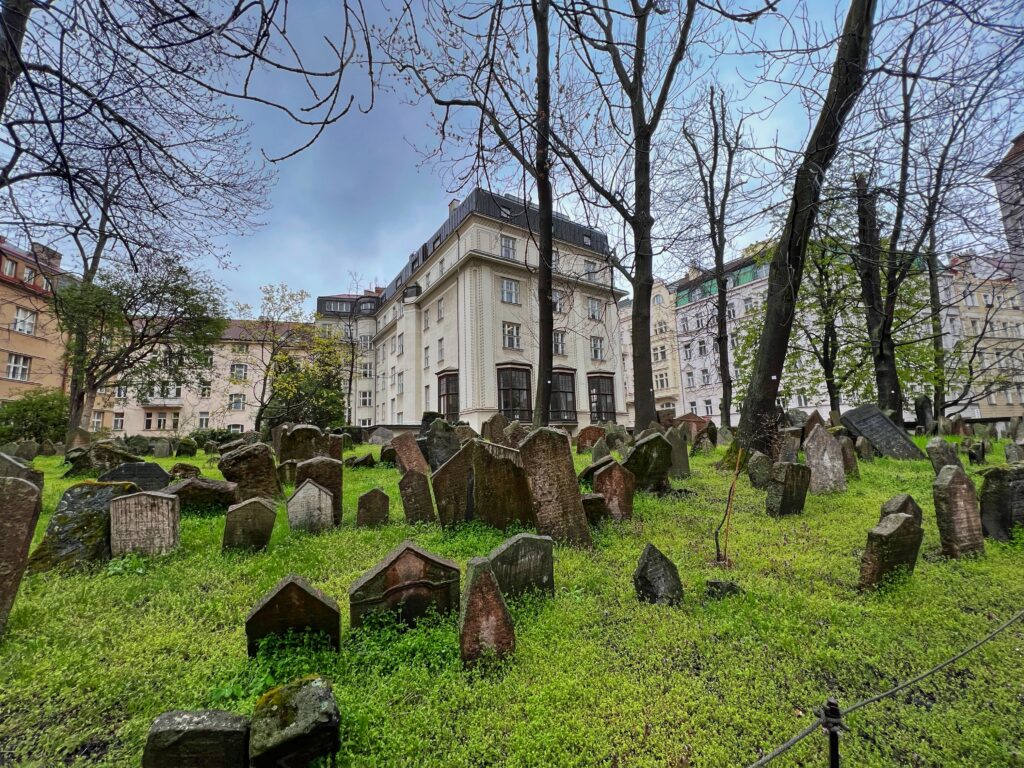 Prague isn't known for its inclusivity for disabled folks. However, there are a couple of sights that are worth the visit, if you can navigate steep, narrow, and spiral staircases:
Clementinum: Dating back to the 11th century, this complex now houses The National Library of the Czech Republic. You cannot miss its stunning baroque library and amazing views from the top of the astronomical tower.
Speculum Alchemiae: Explore the secret 16th-century alchemical laboratories hiding under Prague. They even sell an opium-free version of an ancient Elixir of Youth produced by Benedictine monks.
In any event, wandering around and people-watching are great ways to get to know Prague a little better. If you'd like some further context, a quick visit to the Museum of Communism will help you get a little closer to understanding modern Czechia—but be warned, you'll likely be irked by what you were taught about communism in school. In American schools, the discussion of communism often focuses on the political ideology and the failures of communist governments, particularly the Soviet Union. However, the darker side effects of communism, such as widespread human rights abuses and suppression of dissent, are not always emphasized in the curriculum.
Prague's Museum of Communism provides a more comprehensive look at the reality of life under communist rule in Czechoslovakia, including the state-sponsored anti-Semitic murders and incarceration in work camps of Jews. The museum presents a balanced view of the period, highlighting both the idealistic goals of the Communist movement and the devastating consequences of its implementation. Visitors can learn about the harsh realities of life under totalitarian rule and the impact it had on the citizens of Czechoslovakia.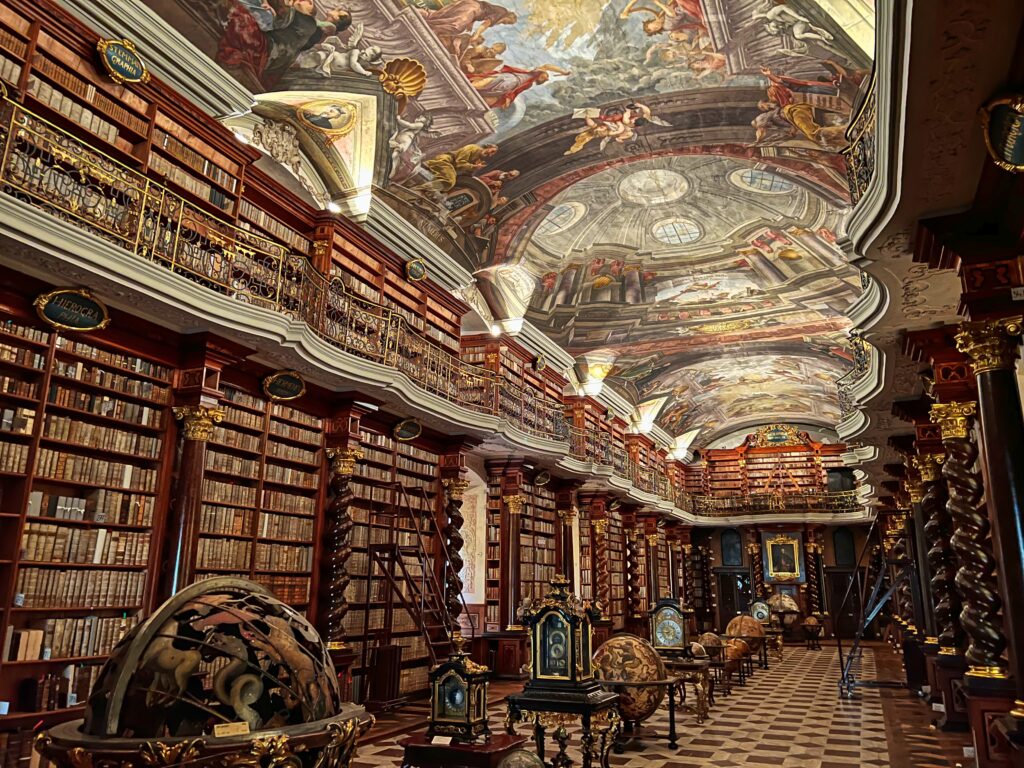 ---


What to Eat
Prague isn't what I'd call a dieter's paradise, but it certainly offers a lot for foodies at any price point you want. If you're lucky enough to visit while the Christmas or Easter markets are in full swing, definitely grab some of the delectable Czech street food.
In addition to affordable food and restaurants, visitors to Prague can get Michelin-star quality food for what you'd pay for an average dinner in Manhattan.
If you're celebrating something even if it's just being on vacation, a visit to the Michelin-starred Field is a winning choice. Don't be alarmed by the farm equipment doing double duty as décor. Chef Radek Kašpárek crafts innovative dishes from seasonal, local ingredients. Here you can indulge in a sumptuous tasting menu along with wine pairings if you're so inclined. If you're hoping to stretch your budget a little further, they offer a lunch option as well.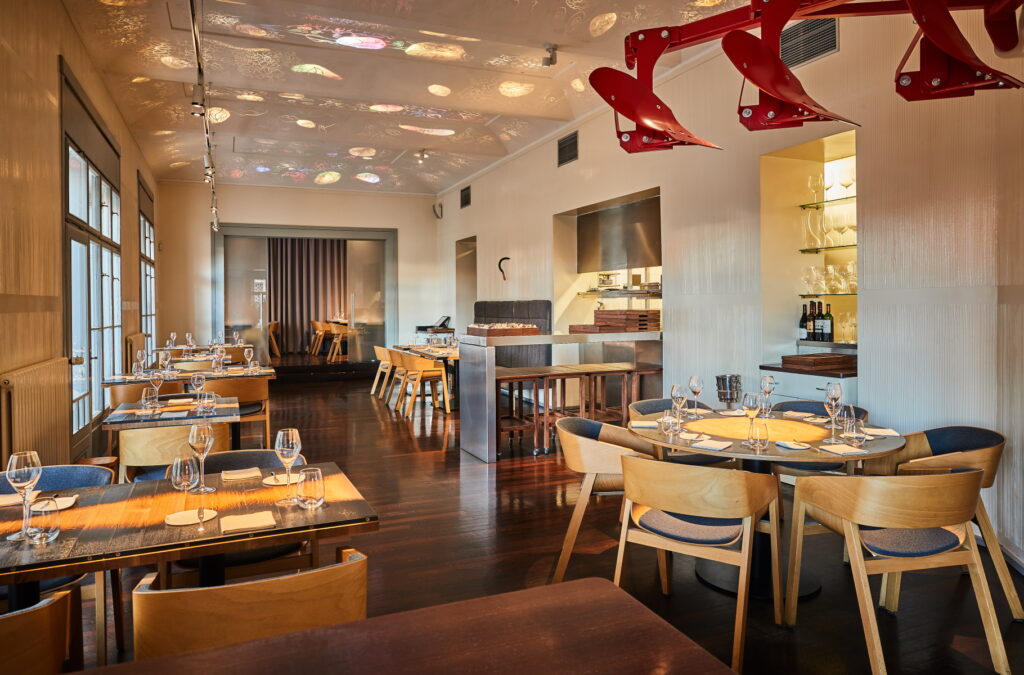 Interestingly, the Prague Marriott Hotel's restaurant, The Artisan, is worth a detour to visit. Chef David Rejhon operates it as a zero-waste restaurant and goes through great pains to ensure all of their ingredients come from within just 200 kilometers (124 miles) of the restaurant. Sustainable and delicious—more so than any hotel restaurant has a right to be—The Artisan offers a really good dinner.
If you'd prefer to go easier on your wallet and maybe spend a little more on the margaritas, Los Adelitas offers authentic Mexican cuisine at this affordable, vibrant eatery in the heart of Old Town, just steps away from the Old Town Square. Interestingly, it's literally a hole-in-the-wall type of restaurant. As you go through an arch that does a better job advertising a massage place, and then down some steps and around the corner into what feels like it could be a hidden spot in Mexico City.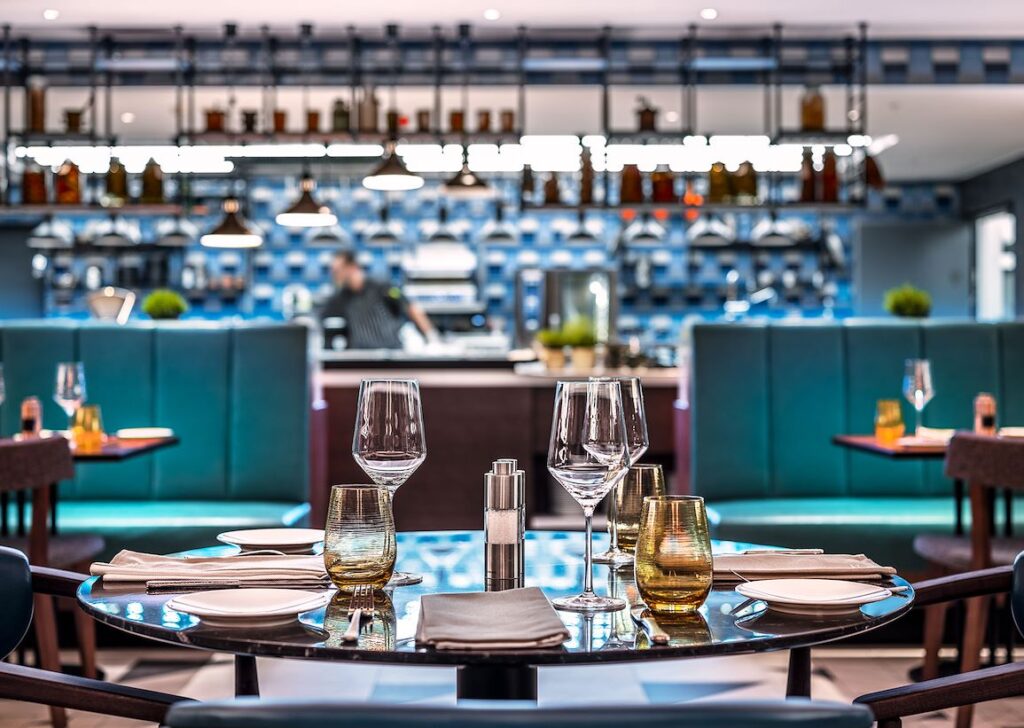 ---


Where to Stay
Experience five-star luxury at the NH Collection Carlo IV, a truly elegant hotel, in what was a palatial bank turned post office (the communist censorship bureau), features opulent rooms, a tranquil spa (with indoor pool, whirlpools, sauna, and steam room), and impeccable service.
Or if you have some Marriott rewards points, the Prague Marriott Hotel (which really ought to be under the refined JW Marriott brand umbrella) boasts a spectacular lobby, an awesome M Club Lounge with friendly staff, and incredibly comfortable beds with fantastic bathrooms.
If you're looking for something even more budget-friendly, in keeping with the general Czech vibe, Sophie's Hostel is a stylish, LGBTQ-friendly hostel in New Town (which is plenty old, don't worry) that has a variety of private and shared options with a welcoming atmosphere and modern amenities.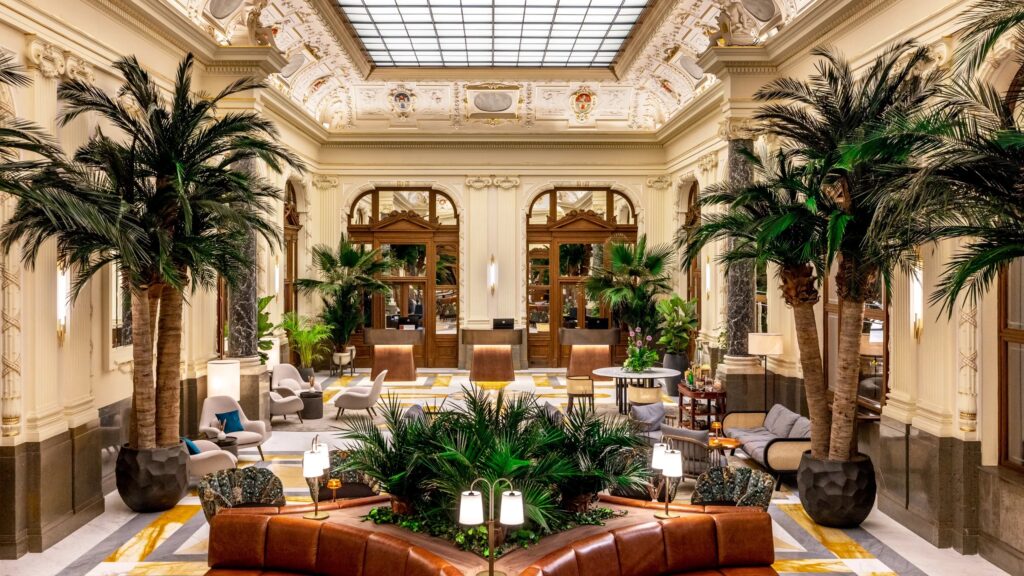 ---


Prague's Gay Nightlife
If you enjoy experiencing a city's nightlife when you travel, then you may want to consider these places when visiting Prague.
Club Termix: Dance the night away in this sleek, modern nightclub with pulsing music and themed events.
Club Garage: From the same people who own Termix, this is a cruisy playground for those so inclined.
Friends Prague: Chill in this laid-back bar and club, that features a diverse crowd, DJ nights, karaoke, and occasional drag shows.
The Saints Bar: Relax in this cozy, friendly gay bar with a welcoming atmosphere, great drinks, and themed events.
Piano Bar: Unwind at this sophisticated bar, enjoying live piano music, classy conversations, and cocktails.
Prague beckons with its unique blend of history, architecture, and vibrant LGBTQ+ scene. Whether it's your first visit or you're returning for more, the city's charm will captivate your heart. Grab your passport, pack your bags, and embark on an unforgettable adventure in Prague!