Follow in the footsteps of the queer British characters from the Netflix show, Heartstopper, as they explore some of the most popular attractions in Paris!
As if you need another reason to visit Paris, the queer Netflix show Heartstopper provides some travel inspiration for its second season. LGBTQ+ viewers watch the young cast of characters not only figure out their relationships but also get to tag along to watch them leave their small town to explore the City of Light!
Heartstoppers is loosely based on a series of books of the same name written by Alice Oseman. The streaming TV series offers a candid view of queer, questioning, and straight kids at Truman Grammar School. However, the primary focus is on rugby player Nick Nelson and nerdy Charlie Spring as their unlikely friendship. Out actors Kit Conner and Joe Locke play the teenage boys who are surrounded by queer friends and allies, including their trans friend Elle Argent played by Yasmin Finney. It has to be the gayest school ever! Where was this school when I was growing up, right?!
Get a sneak peek of Heartstopper's second season below!
---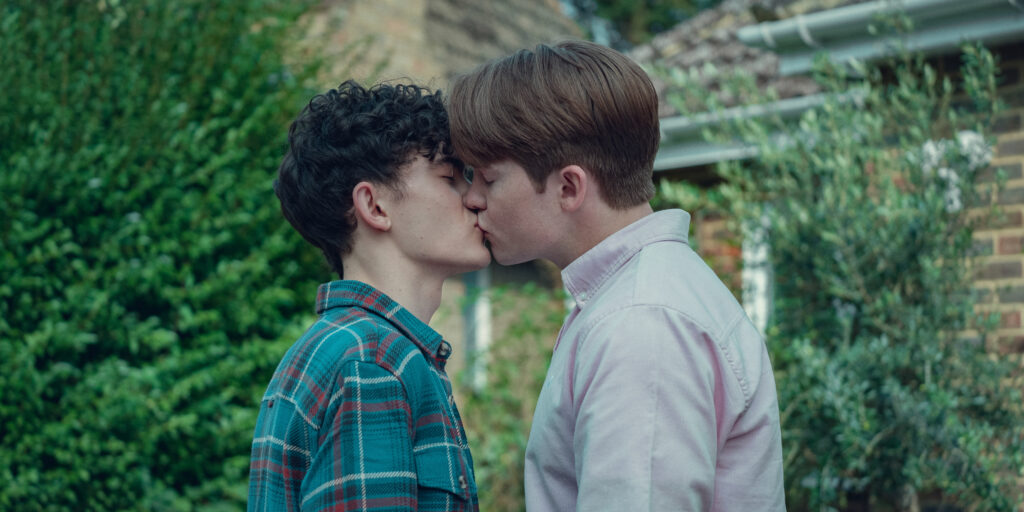 From the Montmartre neighborhood to the Louvre to the Eiffel Tower, Paris has so many popular tourist attractions. So, this shortlist will hopefully spark your wanderlust to plan the perfect romantic getaway for two or an immersive Parisian vacation with your besties. Gay Paris awaits!
SPOILER ALERT: If you haven't binged the first or second season of Heartstopper, then you may not want to read much further because a few minor details that happened at each must-see sight listed below will be revealed.
---


Hôtel de Sévigné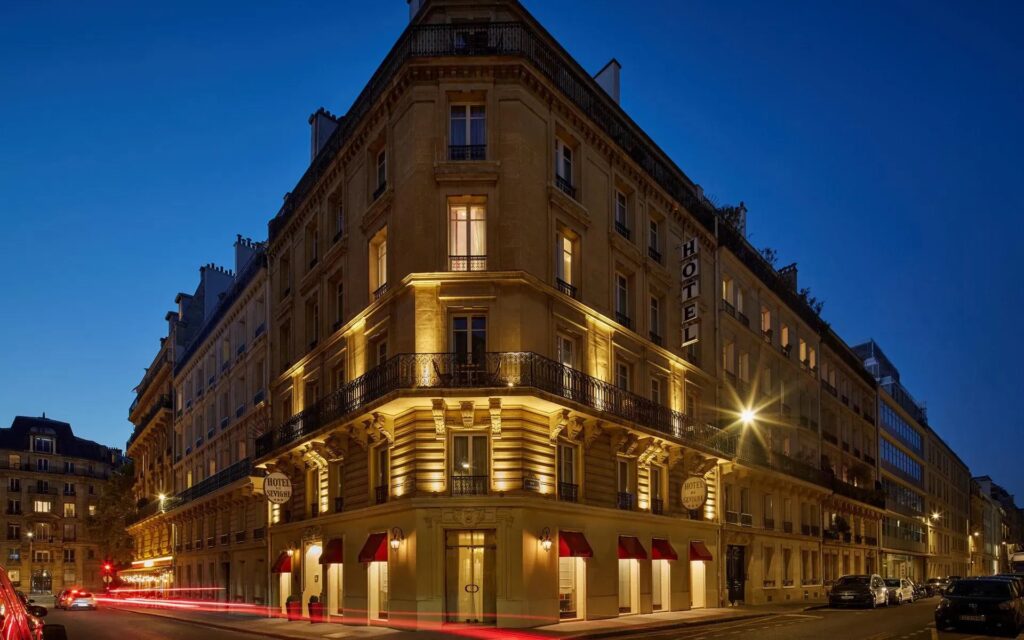 This was the first stop on the Heartstopper tour! With two teacher chaperones, the group of grammar school kids checked into the Mignon Hotel, but it's really the Hôtel de Sévigné located at 6 Rue de Belloy in Paris. The hotel has 30 rooms that can be tailored to the guests' taste in multiple categories including the Classic room, Deluxe room, and Executive room, and some that have balconies. Room amenities include Wi-Fi access, air conditioning, a courtesy tray, tea and coffee, a minibar, and more! Fans of the Heartstopper see the group of young British travelers enjoy the hotel's breakfast buffet which includes hot drinks, juices, pastries, cheese, yogurt, cereals, and other options, but for about $16 per person.
A few memorable moments go down here, including a surprise 16th birthday party for Tara Jones (actress Corinna Brown) as well as the place where Charlie receives his first hickey. Ah, young love! Open for more than 40 years, the family-friendly hotel is located between the Arc de Triomphe and the Eiffel Tower, a 10-minute walk away.
---


Buste de Dalida (Dalida Bust)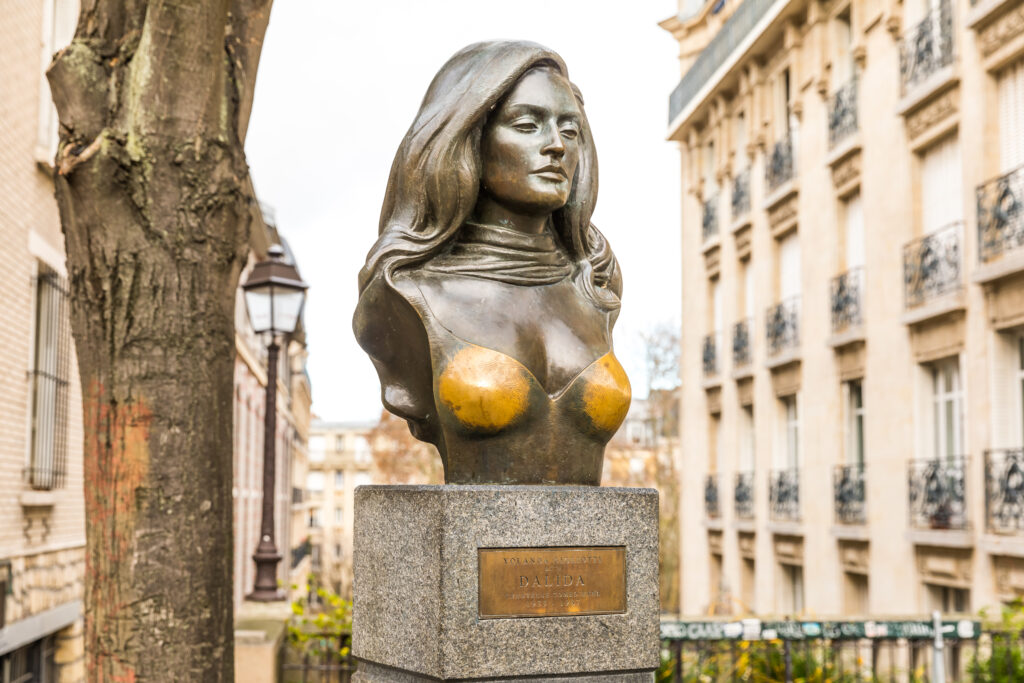 Tara and her girlfriend Darcy (Kizzy Edgell) can't pass up taking a few fun selfies with this "busty" bronze bust of Dalida, located in a square on the corner of Rue Girardon and Rue de l'Abreuvoir in Montmartre. The French music icon loved the neighborhood where she lived so quite naturally the city dedicated the 'Place Dalida' in 1996 and added the bust on April 24, 1997, to mark the 10th anniversary of her death. Fans and tourists still visit this place to pay tribute to her. French artist Aslan's sculpture has been featured in movies as well as TV shows, specifically the 5th episode of another popular Netflix series, Emily in Paris.
---


The Basilica of Sacré Coeur de Montmartre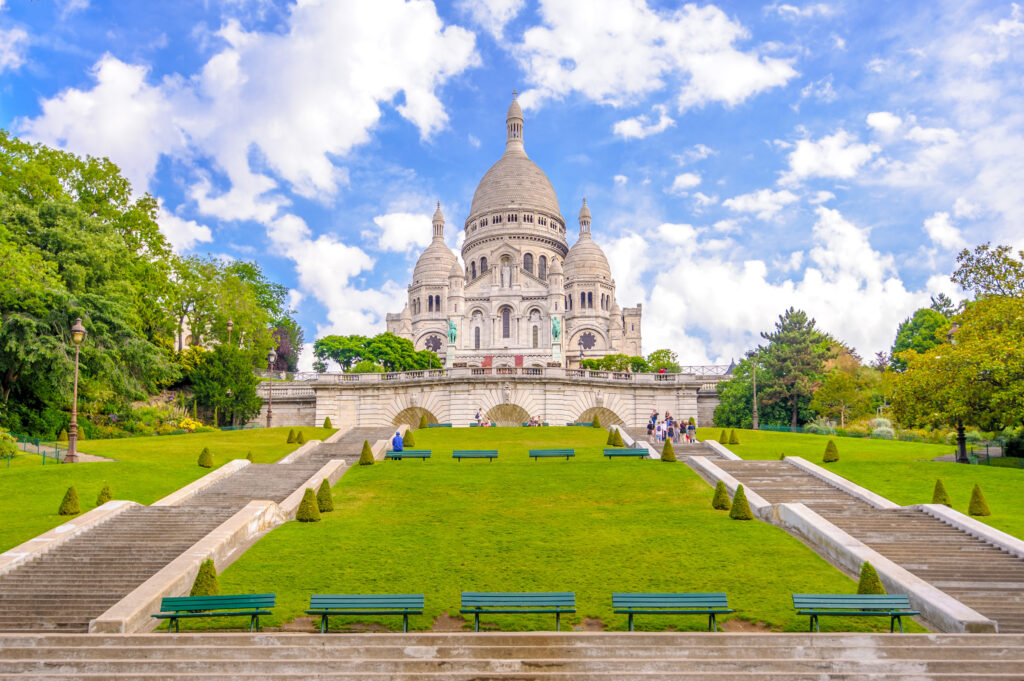 For the first full day in Paris, the Heartstopper characters explore Montmartre, the city's northern 18tharrondissement. The Basilica of Sacré Coeur de Montmartre, often called Sacré Coeur, is the second most popular tourist attraction in the city after the Eiffel Tower. It could be because the Basilica sits atop the butte of Montmartre overlooking the entire city and its suburbs. Queer viewers will remember that Nick and Charlie ate chocolate ice cream cones on the steps of this popular attraction after Charlie and Tara get into a deep convo about their boos and their relationships.
---


Musée de Montmartre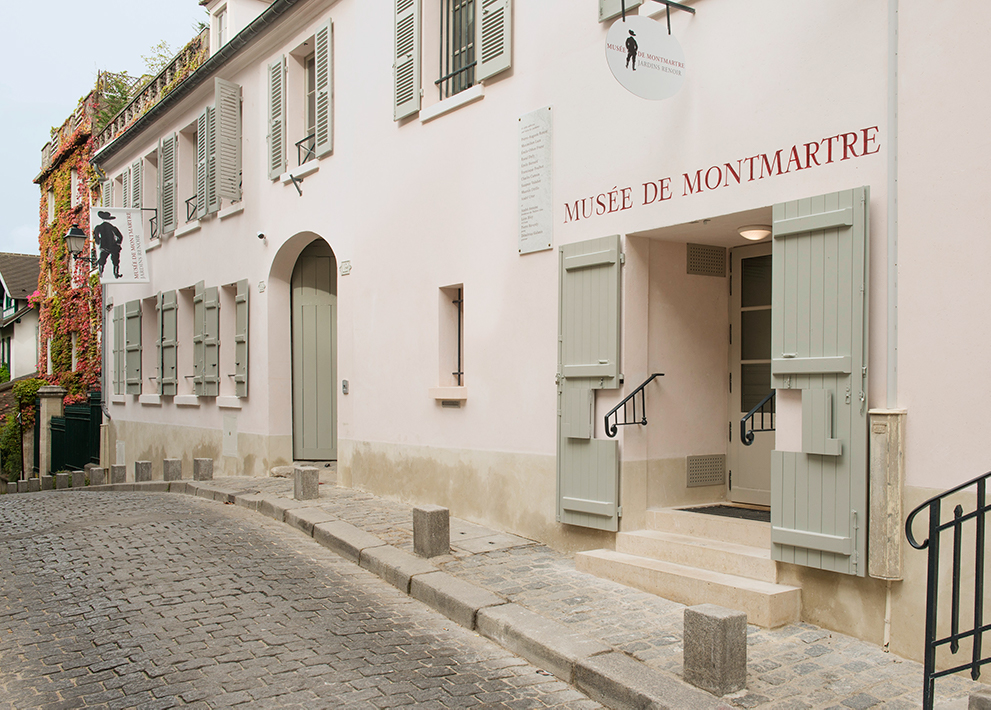 Meanwhile, Elle Argent (Yasmin Finney) and on-and-off-again beau Tao Xu (William Gao) realize they work better as friends and enjoy their time checking out the artwork on display at the Musée de Montmartre as well as walking around the museum's gardens and the recreated atelier-apartment of Suzanne Valadon, a French painter and first woman painter admitted to the Societe National des Beaux-Arts.
---


L'Escalier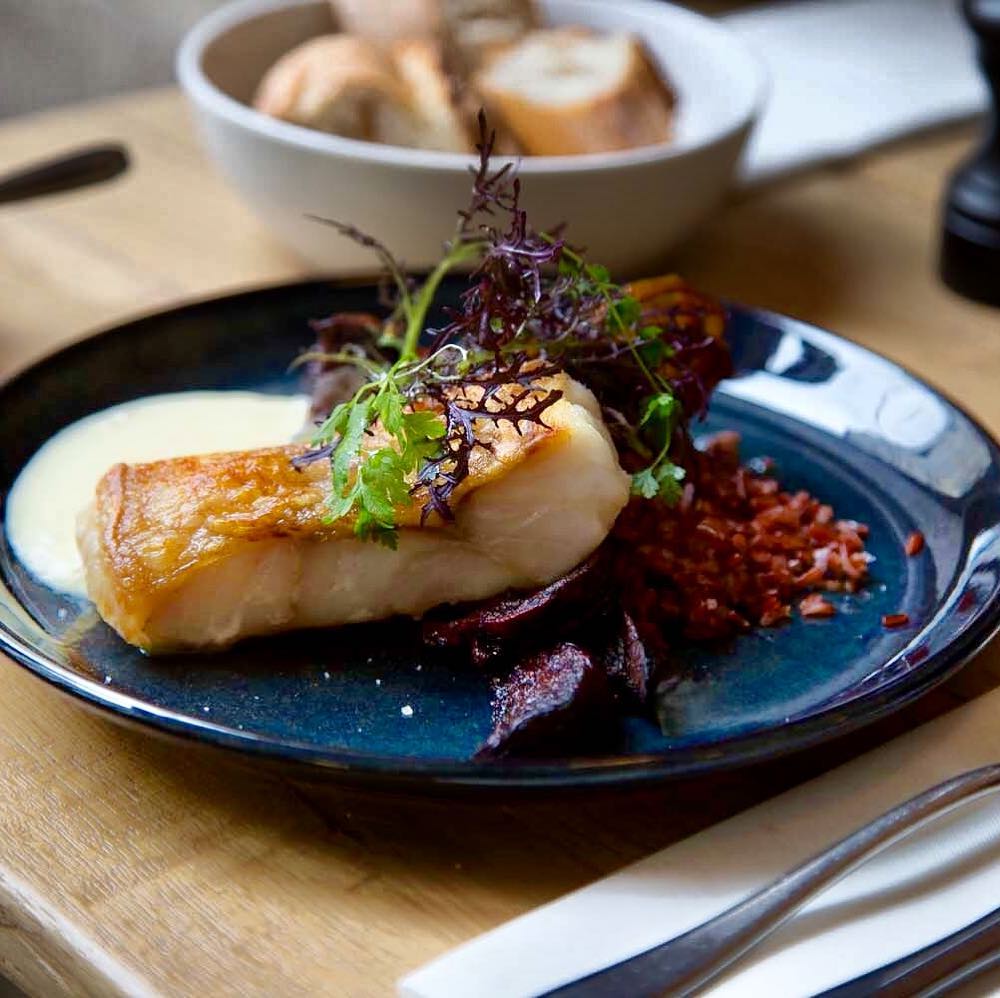 After a day of exploring Montmartre, the group settles down for an authentic French dinner at L' Escalier that includes Tao trying snails for the first time. Classic homemade foie gras, fish of the day, and blanquette de veau (a veal stew) are just a few items on the menu. For adults, you'll be happy to know a trained sommelier will help pair your meal with the right spirit or wine.
---


Eiffel Tower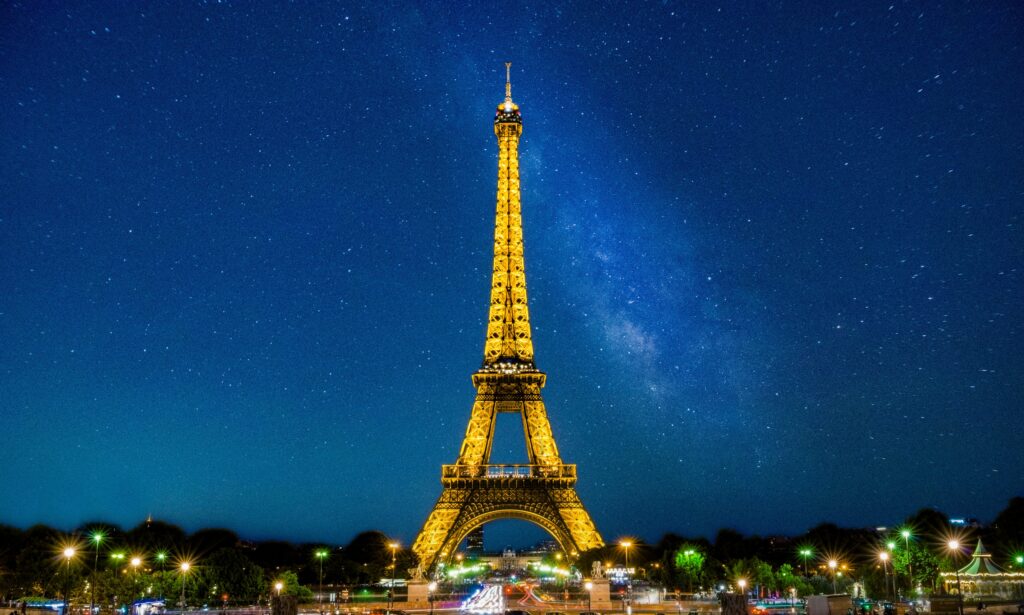 You can't leave Paris without visiting its most iconic landmark – the Eiffel Tower! For queer travelers who want don't want to wait for the lift and have the energy, you can take the 674 steps up to the second floor like Charlie, Nick, and the rest of the class. The Eiffel Tower has 1,665 steps to the top, but visitors are not allowed to take the additional 991 stairs because the section is not open to the public for safety concerns. However, the panoramic views from the second flow are just as incredible and worth the trip by stairs or lift.
---


The Locks of Love Bridge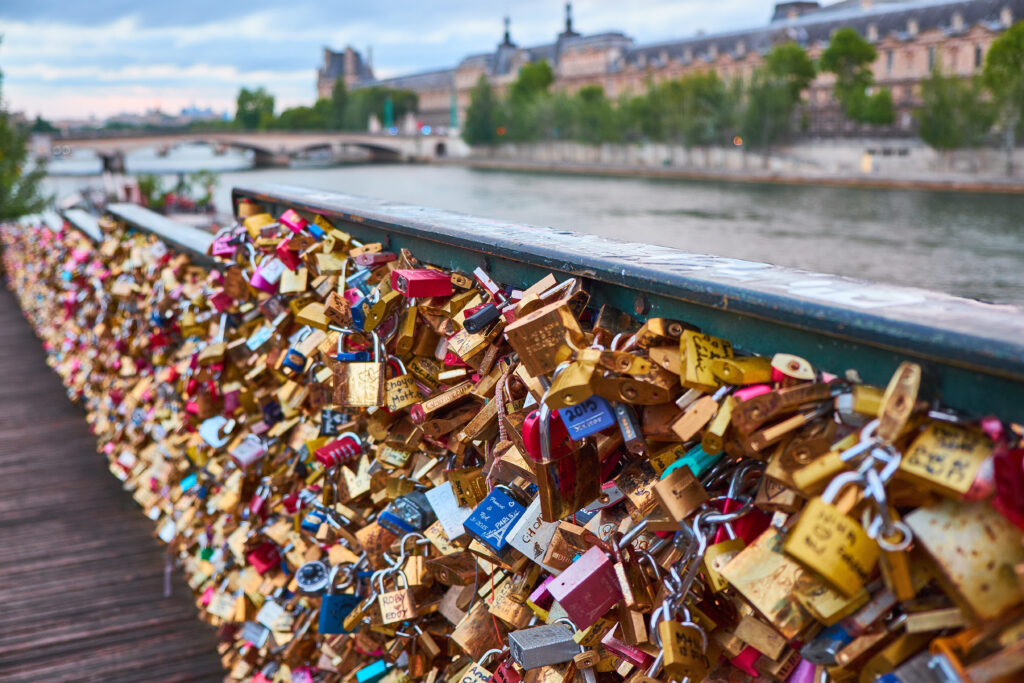 If you're traveling with your significant other, this is a not-to-be-missed stop during your romantic getaway in Paris. Thousands of people have declared their love for someone by buying a lock and adding it to the wall of many others on Pont des Arts. The keys of the locks were usually tossed in the Seine. It's probably not an eco-friendly way to travel for sure. If you've seen the show, then you know that this is the same place where Charlie personalizes a lock – "Charlie Loves Tao" – to declare how much he loves his childhood friend Tao even though his heart truly belongs to Nick. Aw, what a great way to celebrate the love between two besties! IRL… you should know that city officials made it illegal to add locks to the bridge because it apparently compromises the bridge's structural integrity. Most of the locks of love belong to French artist Cyprien Gaillard who uses them as part of his quirky art exhibitions. Sorry, Charlie!
---


The Louvre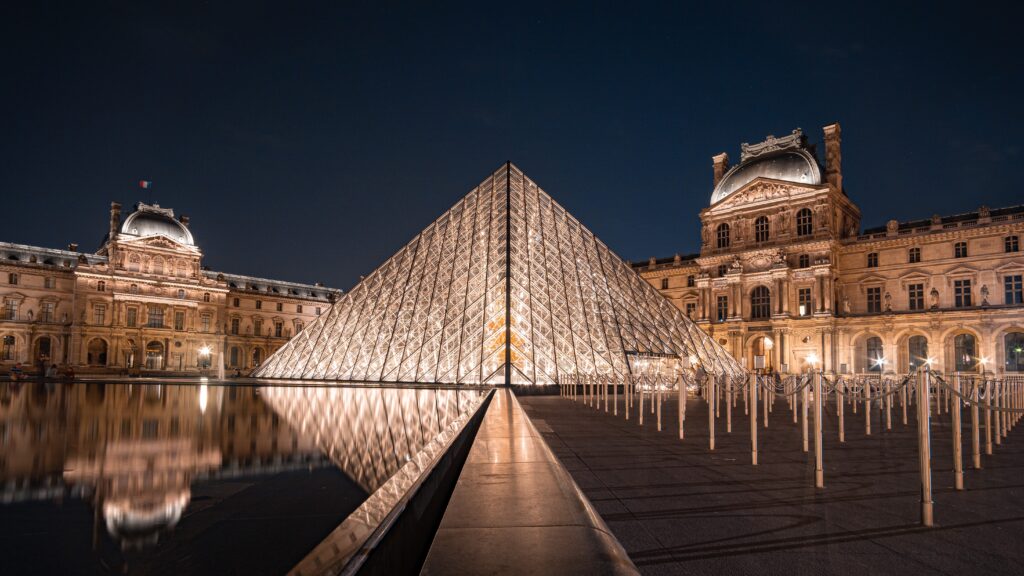 Are you still in shock after Darcy called the Mona Lisa 'rubbish'? Well, Leonardo da Vinci's famous portrait is just one of many historic artifacts and works of art on display at the Louvre, a former palace of the kings of France and currently one of the largest museums in the world covering almost 10,000 years of history. Unlike Charlie and Nick, visitors should take a casual stroll (don't run) through the Cour Puget part of the museum to see hundreds of years of sculpture that show how the art form changed from the 17th to the 19th century.
Don't leave without seeing the first Egyptian museum which consists of four rooms that are home to almost 5,000 years of Egyptian art, including the Great Sphinx of Tanis, the outer coffin of Tamutnefret, statues of Nefertiti and Ramesses II, and other Egyptian antiquities. Even though it is spacious for Tao and Elle's twirling scene, it's best to save your fancy footwork for someplace outside of the famous, world-class museum.
---


Le Marais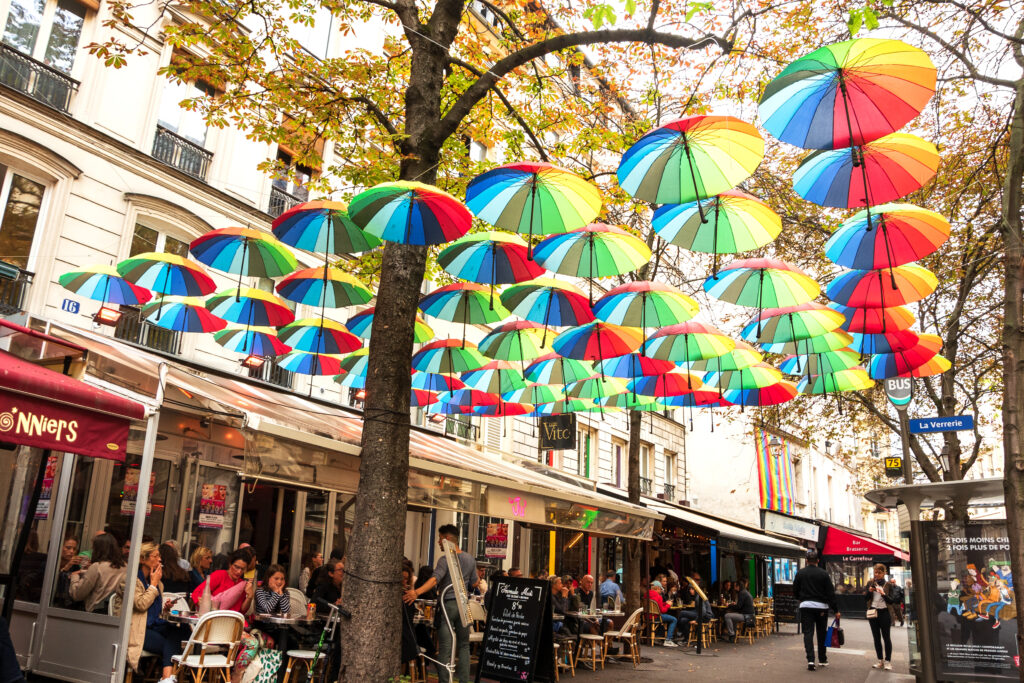 No trip to Gay Paris is complete without visiting Le Marais. Viewers will catch a very short scene of Charlie and Nick walking through this gayborhood holding hands. Queer travelers will feel right at home because Le Marais has several LGBTQ+ bars in the area, including the El Hombre (bear bar), Les 3w Café (lesbian bar), Le Raaid Paris, a trendy club with male strippers; and Le Duplex, a common watering hole for artists, writers, and activists. Queer clothing stores, home décor boutiques, sex shops, and Les Mots á la Bouche, the city's most popular gay and lesbian bookstore. Just FYI, the Beaubourg and Les Halles neighborhoods also have a few gay businesses and bars, too!
---


Arc de Triomphe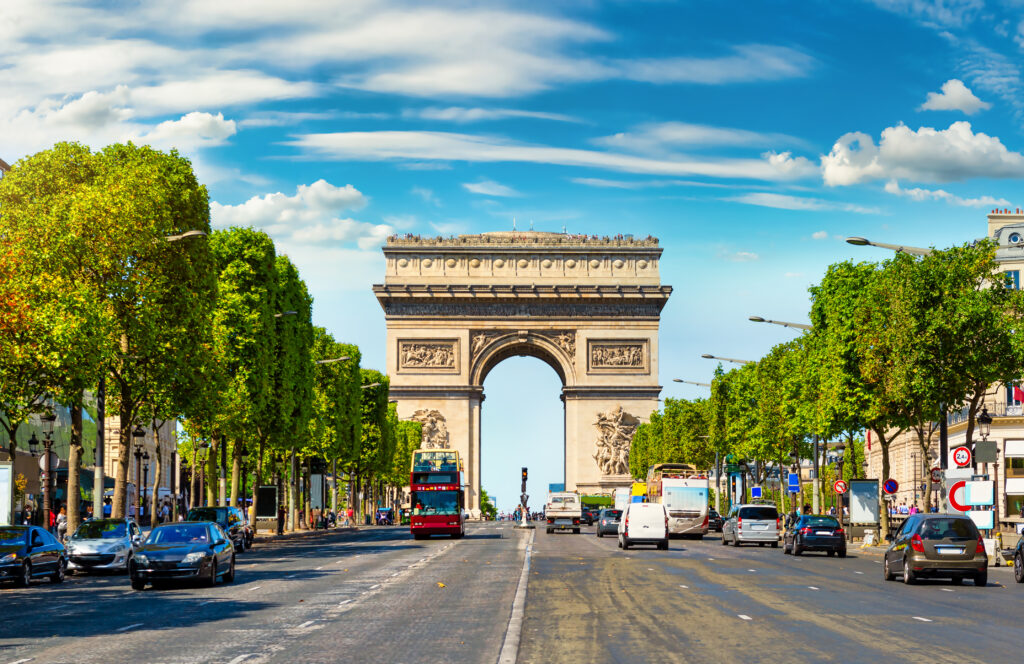 Go shopping along the touristy, busy Champs Élyées, home to well-known brands such as Lacoste, The North Face, Levi's, Fnac, Hugo Boss, Chanel, and Louis Vuitton. Now, these teenagers may not have had the cash to do any shopping, but they did stop to take a few selfies on the famous avenue and the nearby tourist attraction, the Arc de Triomphe, where you can get some Instagram-worth pics from atop this historic landmark.
---


Shakespeare & Company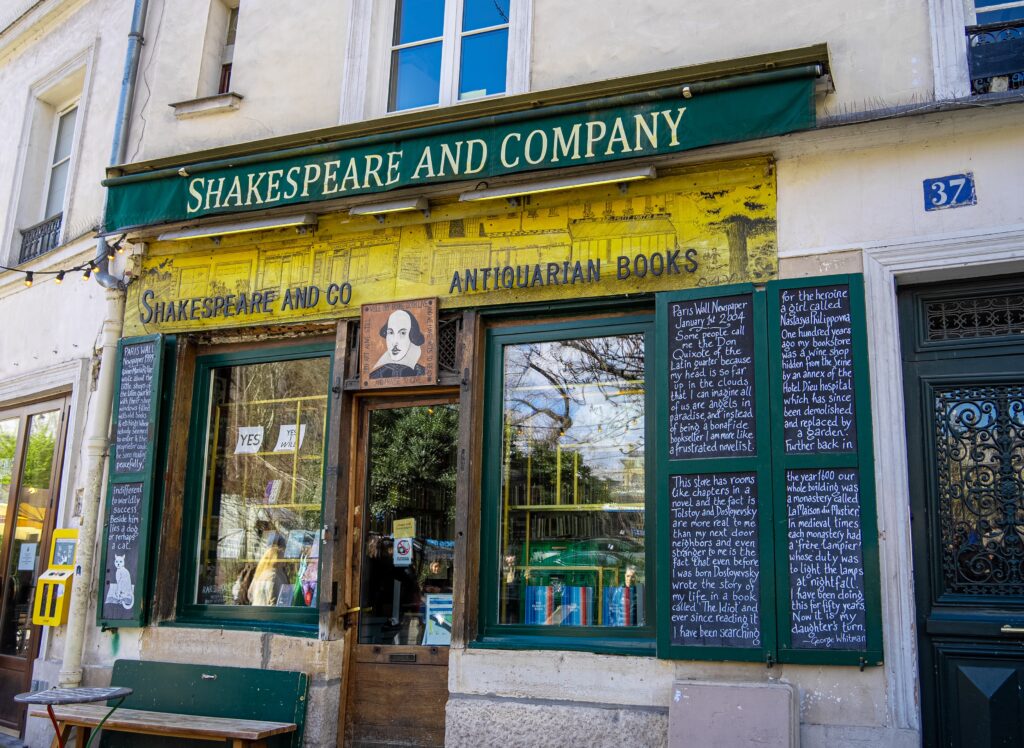 The group of school kids made their way to an unnamed bookstore but after a little digging and cross-referencing photos, you'll quickly realize that the store is Shakespeare & Company, a convenient 4-minute walk from Notre Dame, which is scheduled to reopen in 2024. This is a must-stop shop for bibliophiles like Isaac Henderson (Tobie Donovan), who is seen collecting a mountain of books to purchase. Opened in 1951, the English-language bookstore has attracted literary ex-pats including Henry Miller, Allen Ginsberg, Richard Wright, and Black gay author James Baldwin. It still remains a popular meet-up spot for writers and readers on the city's Left Bank.

Even if you don't binge Heartstopper, this list of things to see and do in Paris will be a good starter guide to help you plan a fabulous trip to the gay-friendly city for the 2024 Summer Olympics and beyond.