The 45th annual Provincetown Carnival returns on August 12–19, 2023! This year's theme, Land of Toys, will be celebrated with live entertainment, a 5K run and walk, parties, a gallery stroll, costume contests, the Carnival parade, and much more.
Started in 1978 by a group of gay innkeepers who wanted to invigorate the Provincetown community, Carnival is now one of the largest LGBTQ+ celebrations in the US and the largest event on Cape Cod welcoming more than 100,000 visitors to celebrate the town's legacy and history as an oasis for the LGBTQ+ community.
"It's an honor to produce Cape Cod's largest annual event and such an integral celebration to the history of Provincetown and the Provincetown Business Guild," said Stephan Hengst, executive director of the Provincetown Business Guild. "We are excited to commemorate 45 years of creativity, community, and Carnival excellence as only Provincetown can."
Check out Vacationer's Guide to Provincetown to start planning your Ptown getaway now!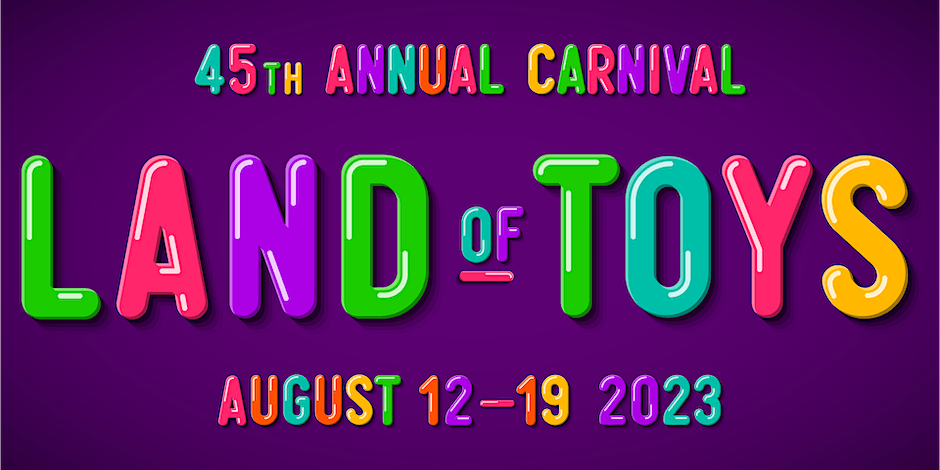 ---



Drag Queen Stars Miss Richfield and Alyssa Edwards Performances!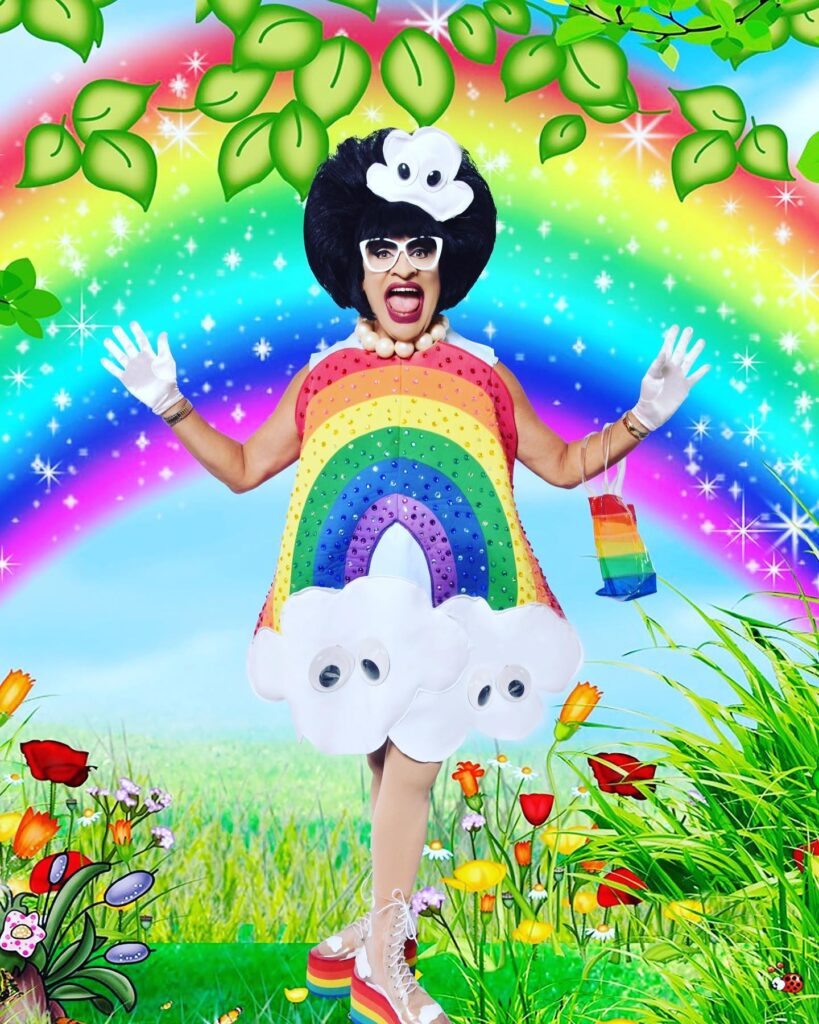 In addition to a long roster of new and returning vents, this year marks the return of a Carnival classic! On Tuesday, August 15, the Watership Inn's renowned Carnival party, established in 1979, makes a triumphant comeback with one of Ptown's favorite entertainers – Miss Richfield! This backyard bash features food, games, an open bar, and a performance from Miss Richfield herself.
"We're so excited that Carnival 2023 marks the return of Miss Richfield 1981's party at the Watership Inn," said Stephan Hengst. "It's the longest-running event in Provincetown Carnival's history and has been raising funds for the Provincetown Business Guild since the late '70s! The event took a few years off during the pandemic, and now that our dear sweet Miss Richfield has had some time to rest up, she's ready for this year's event!"
Enjoy more fabulous drag artistry as Alyssa Edwards makes her debut on Wednesday, August 16, at Provincetown Town Hall for a night of comedy, storytelling, glamour, and gag-worthy looks. Justin Dwayne Lee Johnson, known by their stage name Alyssa Edwards, is an entertainer, choreographer, drag performer, and television personality. First appearing on the fifth season of RuPaul's Drag Race, he quickly became a fan favorite for his candid testimonials, outrageous tongue-pops, and quirky personality. Alyssa returned for season two of RuPaul's Drag Race: All-Stars. Since Drag Race, Alyssa has toured the globe performing for fans throughout North America, Europe, Asia, and Central and South America, and she is now ready to spill the tea from the Town Hall stage.

---



The Carnival Parade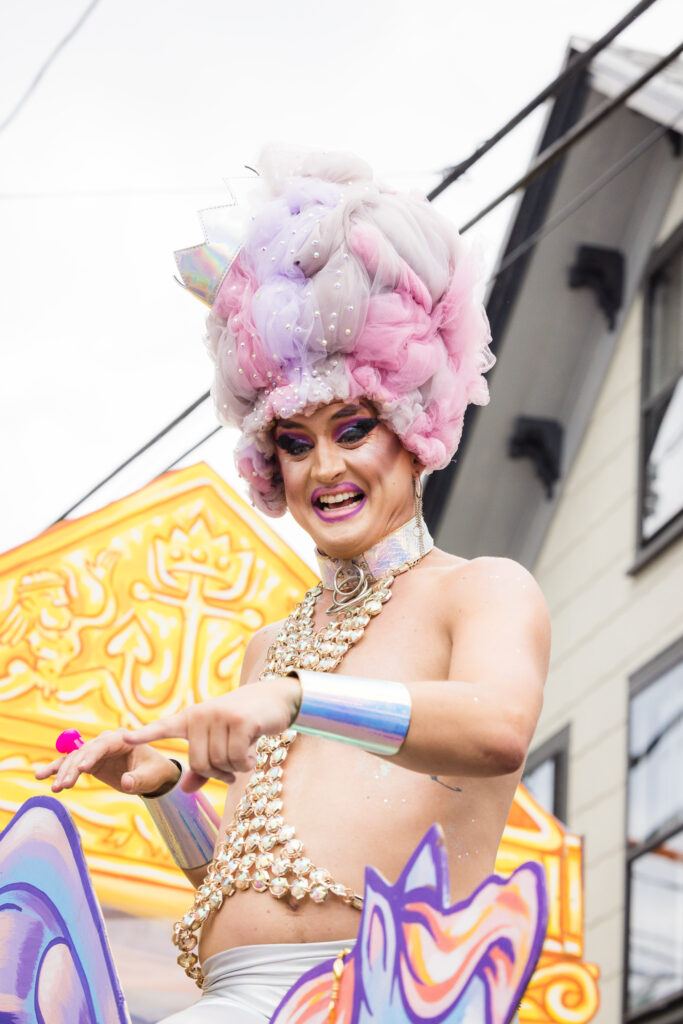 On Thursday, August 17, visitors and locals will pour into Ptown for the 45th Carnival Parade showing off their incredible costumes inspired by the Land of Toys theme. Winding its way down Commercial Street, the procession of floats and walkers will be led by Grand Marshal Jason Carter, also known as drag artist Monica Moore from Taunton, MA. Jason was thrust onto the national stage when the drag queen story hour he was hosting (as Monica Moore) at the Taunton Public Library was interrupted by a group of neo-Nazis. Jason bravely continued to read over the heckling and taunts while remaining aware of the potential dangers to himself and the attendees. The PBG honors Jason's courage and bravery and invites parade-goers to surround Jason with love and support.
After the parade, head to the Boatslip for the post-Parade Tea Dance, where thousands of parade participants gather to show off their costumes and dance. Additional dance parties during Carnival include the Legend of the Pied Piper: Mouse Trap, a pop-up girl party at the Provincetown Brewing Co., Tugboat dance party at A-House, Dollz World hosted by model, performer, and original club kid, Amanda Lepore at Red Room, the Rainbow Light-Bright Rave at Red Room, My Little Bro-ni Beer Fest & Dance Party at the Provincetown Brewing Co., and Exit Through the Doll Haus: The Official Carnival Closing Party at the Crown & Anchor.
Carnival Week offers something for everyone, including those interested in health and wellness, in addition to or instead of parties and live entertainment. The Feet Over Front Street 5K is a great way to start your Carnival Week; the Yoga Joint will be offering multiple styles of Yoga classes throughout the week, including fluid flow, fiery flow, and energizing Kundalini, Helltown Fitness offers shred and strength classes at the Crown & Anchor, or rent a kayak or paddle board from Coyote Kayaks.
Individual Carnival event tickets range from $10 to $65. The VIP Package is $250 and includes six Carnival events, VIP priority "front of the line" entry, and limited edition Carnival merchandise. Visit ptown.org/carnival to purchase tickets.
Check out the full rundown of the 45th Annual Provincetown Carnival below.

---
2023 CARNIVAL SCHEDULE
SUNDAY, AUGUST 13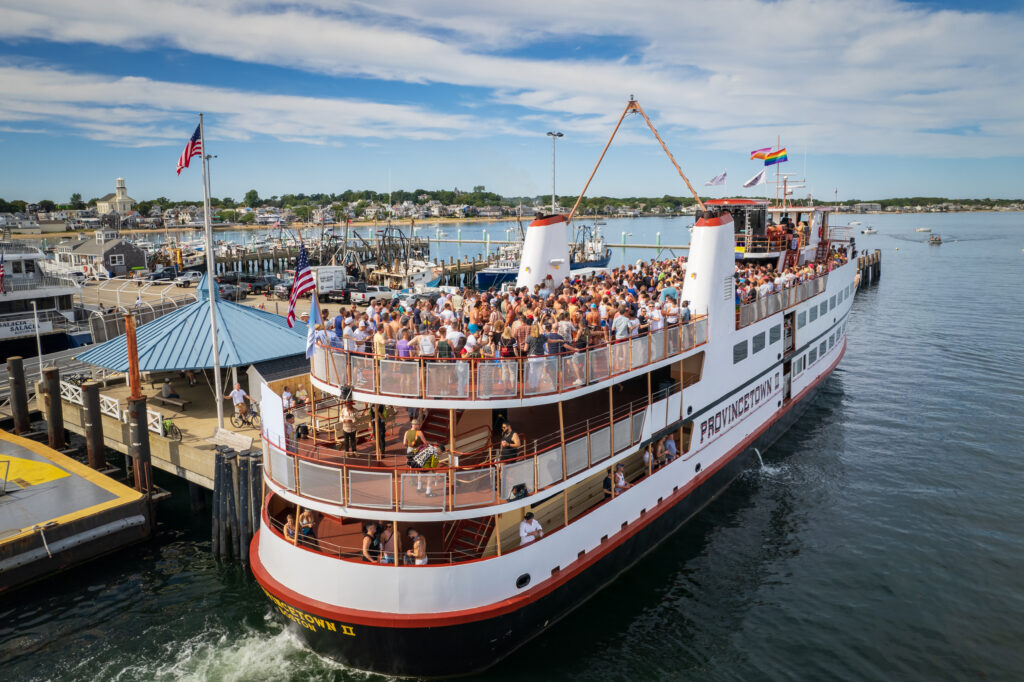 Feet Over Front Street 5K – Carnival 2023 Run/Walk
Where: Harbor Hotel – 698 Commercial Street
Time: 8:30 am
Registration: $35-$50
Disco Duck Carnival Cruise Featuring DJ Lina Bradford
Where: MacMillan Pier – Ryder Street Extension
Time: 4 pm
Tickets: $50
Toy Chest: The Official Carnival Opening Party
Where: Crown & Anchor – 247 Commercial Street
Time: 10 pm
Tickets: $20
---


MONDAY, AUGUST 14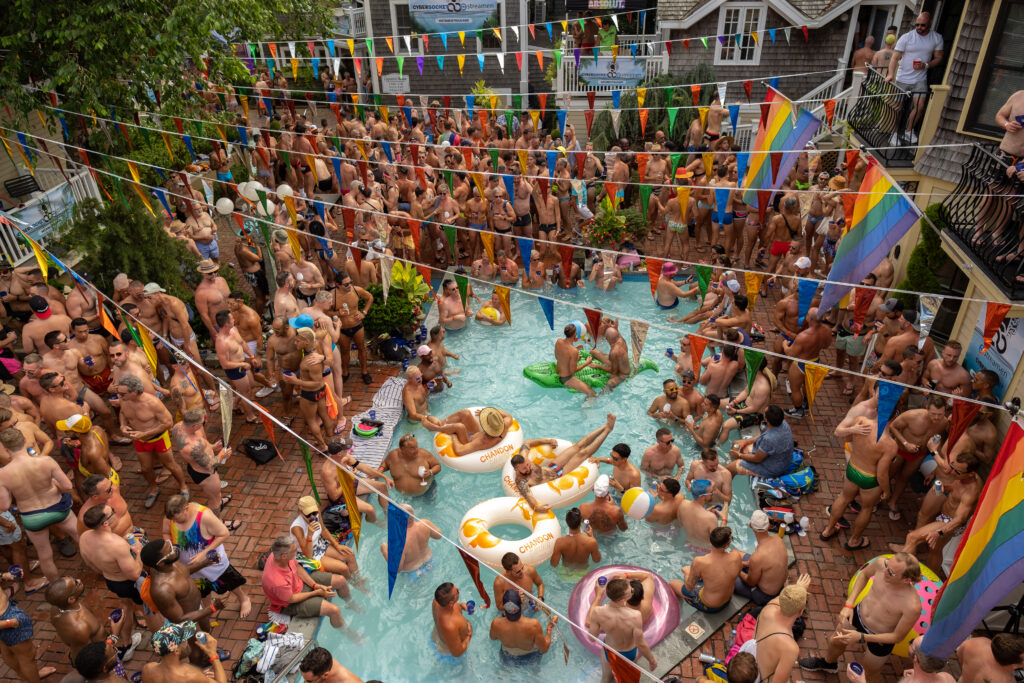 Malibu: The Brass Key's Annual Carnival Pool Party
Where: Brass Key Guesthouse – 67 Bradford Street
Time: 1 pm
Tickets: $65
Carnival Bingo
Where: Gifford House – 9 Carver Street
Time: 1 pm
Amanda Lepore's Carnival Dance Party – Dollz World!
Where: Red Room – 258 Commercial Street
Time: 10 pm
Tickets: $35-$60
---
TUESDAY, AUGUST 15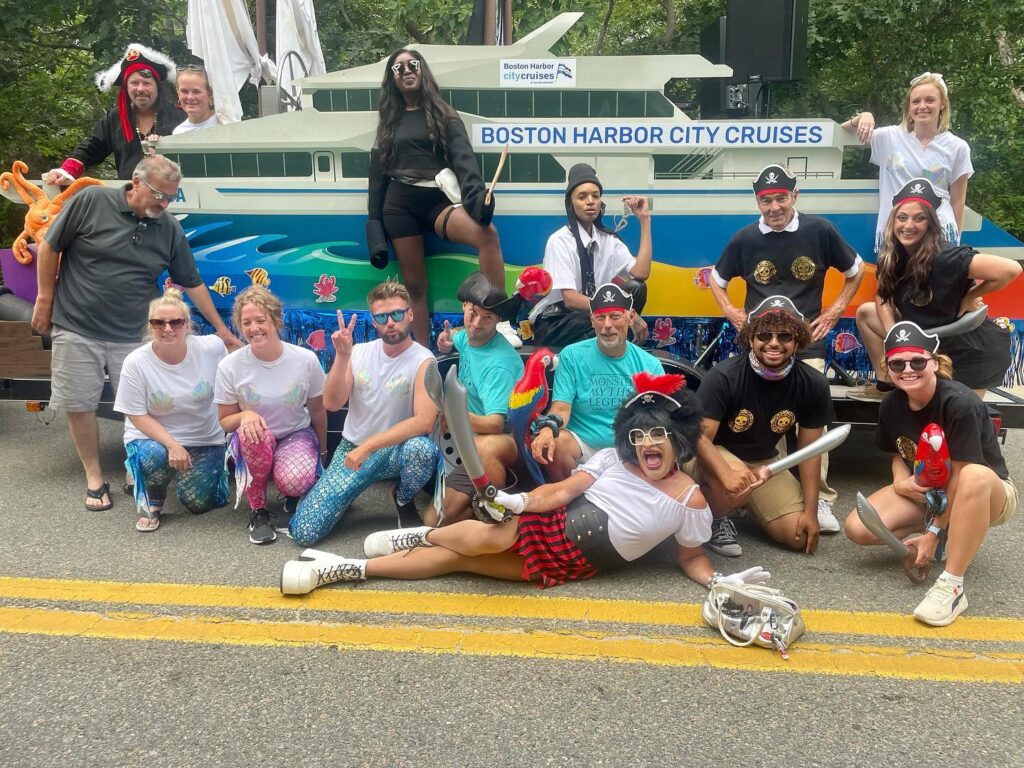 Camp Provincetown: Carnival Boy Beach Tidal Pool Foray with the National Park Service
Where: Provincetown Inn – 1 Commercial Street
Watership Inn's Annual Carnival Party with Miss Richfield
Where: Watership Inn – 7 Winthrop Street
Time: 3 pm
Tickets: $20
Tugboat: A Night of Sailors & Seamen
Where: A-House – 4-6 Masonic Place
Time: 10 pm
Tickets: $20
---

WEDNESDAY, AUGUST 16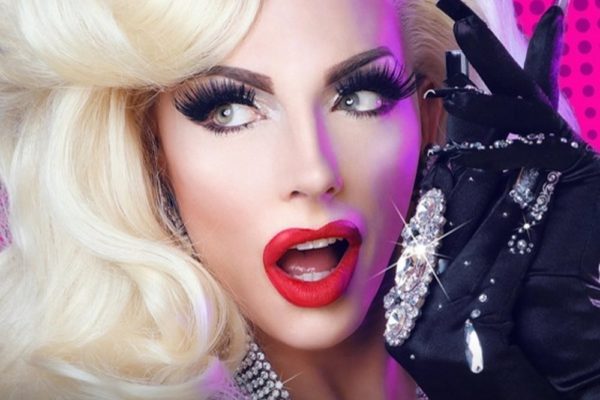 Legend of the Pied Piper: Mouse Trap
Where: Provincetown Brewing Company
Time: 2 pm
Alyssa Edwards at Town Hall
Where: Town Hall – 260 Commercial Street
Time: 8:30 pm (doors at 7:30 pm)
Tickets: $45 – $165
Rainbow Light-Bright Rave
Get yourself a glow-up and come twirl on the Red Room dance floor.
Where: Red Room – 258 Commercial Street
Time: 10 pm
Tickets: $20
---

THURSDAY, AUGUST 17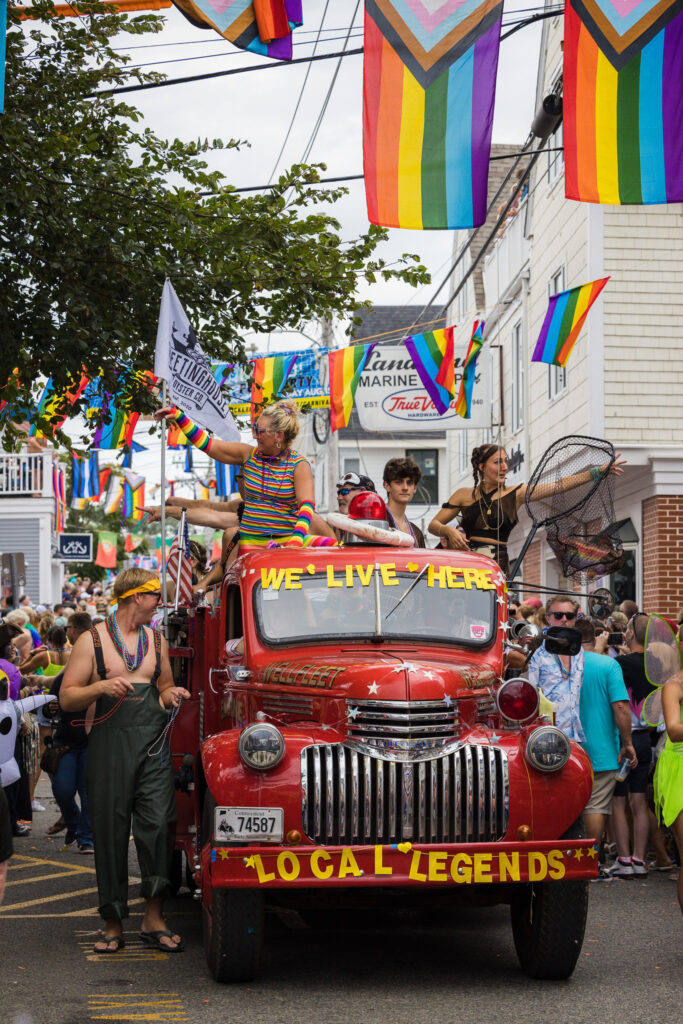 45th Annual Carnival Parade: Land of Toys
Where: The parade starts at The Harbor Hotel – 698 Commercial Street
Time: 3 pm
Parade Day Tea Dance
Where: Boatslip – 161 Commercial Street
Time: 4 pm
---

FRIDAY, AUGUST 18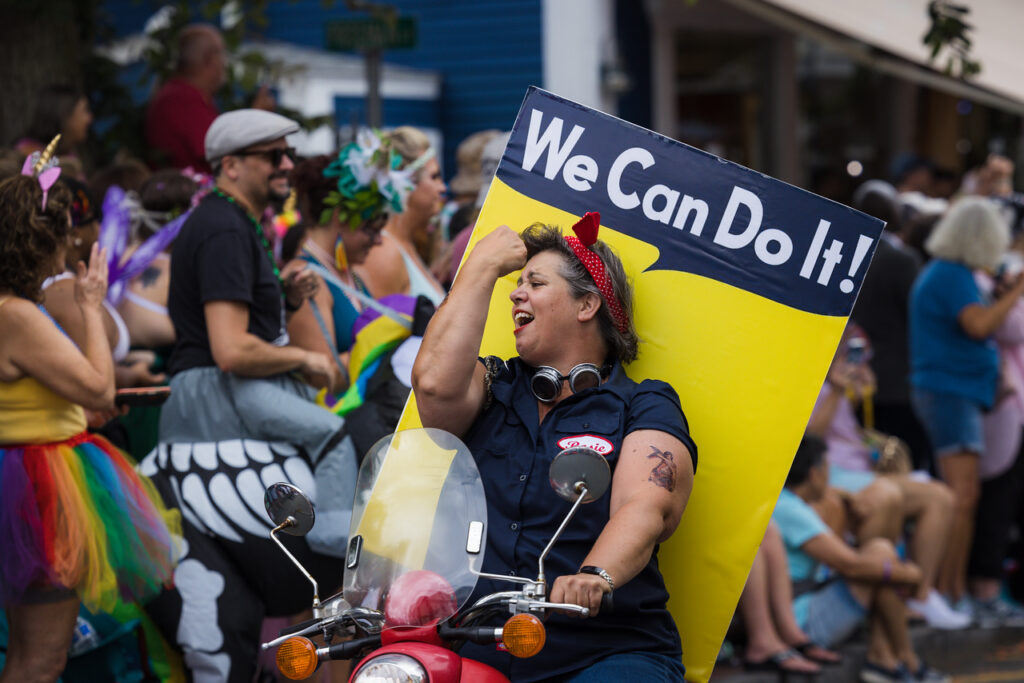 The Provincetown Gallery Stroll
Where: Art galleries throughout Ptown
Time: 7 pm
My Little Bro-ni Beer Fest & Dance Party
Where: Provincetown Brewing Company – 141 Bradford Street
Time: 7 pm
Exit Through the Doll Haus: The Official Carnival Closing Party
Where: Crown & Anchor – 247 Commercial Street
Time: 10 pm
Tickets: $10
---

SUNDAY, AUGUST 19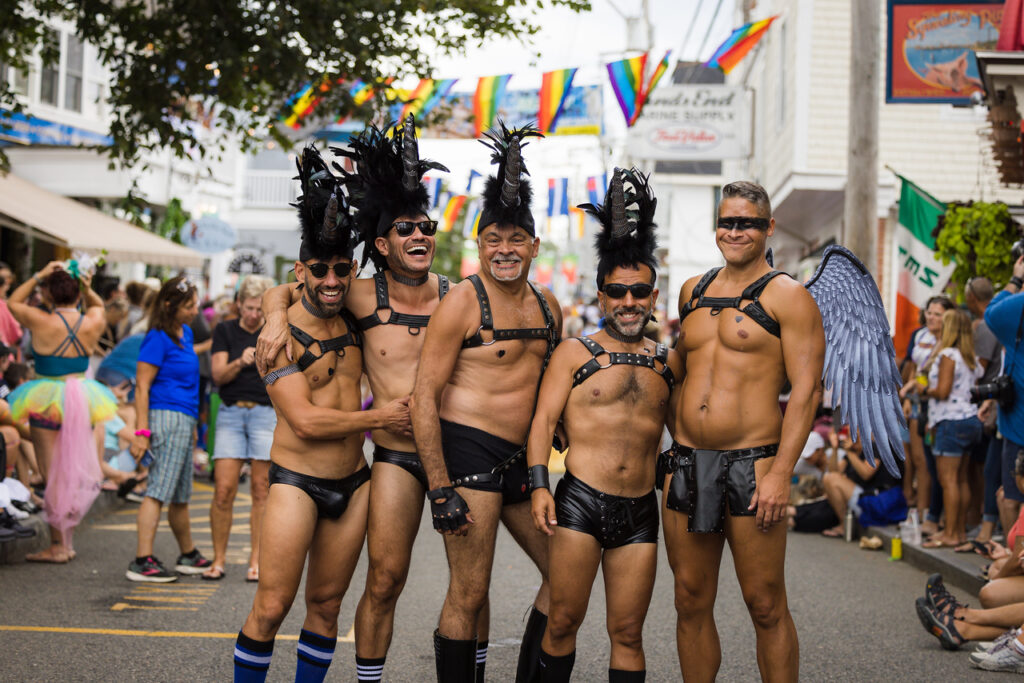 Purgatory Presents: The Underwear Party
Where: Purgatory at the Gifford House – 9 Carver Street