Travelers looking for fun in LGBTQ+-friendly Napa Valley may want to consider two festive holiday experiences on the Napa Valley Wine Train! 
The Napa Valley Wine Train, a memorable experience that evokes the spirit of luxury rail travel, will offer passengers a seasonal Afternoon Tea Experience with a Twist of Peppermint to celebrate the holiday season. This daytime seating will run Friday through Sunday from December 1 to December 31, 2023, and features a new peppermint tea service for guests to enjoy onboard an exquisitely restored antique rail car dressed in full holiday décor.
"Afternoon tea is a cherished tradition, and we are thrilled to be able to offer it with a twist of peppermint as part of our holiday programming," said Nathan Davis, General Manager of the Napa Valley Wine Train. "It's the perfect way, and a nice alternative for those who prefer a less wine-centric experience, to celebrate the season with family and friends while enjoying the beautiful Napa Valley scenery."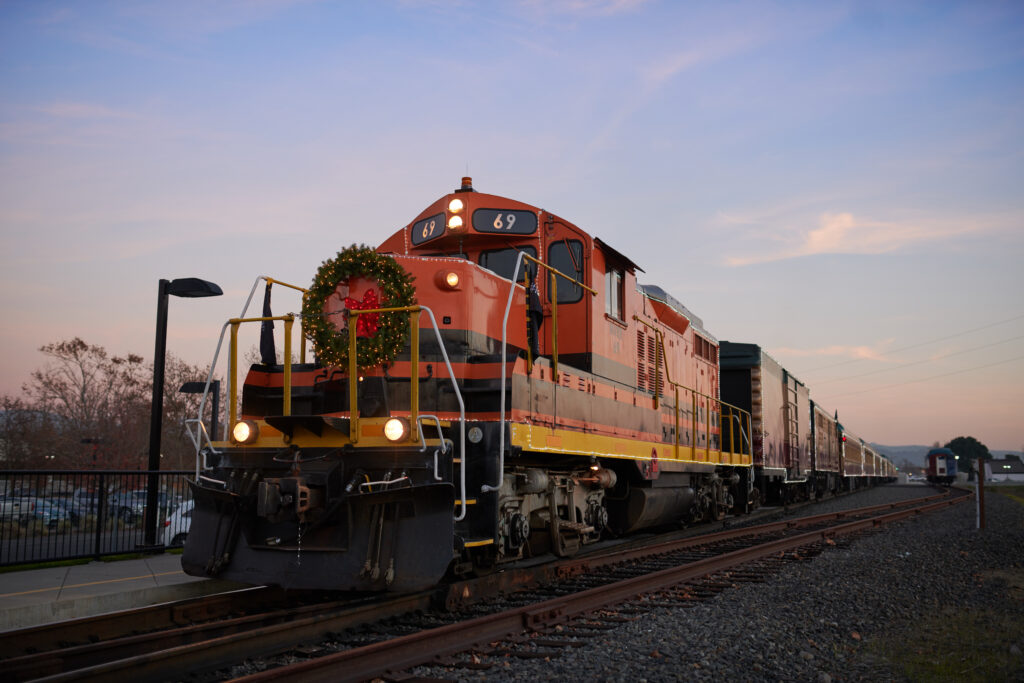 The Afternoon Tea Experience with a Twist of Peppermint is now available for booking on Fridays, Saturdays, and Sundays. The Main Train departs at 11:30 a.m. and returns at 2:30 p.m. daily and features up to four other experiences. The Afternoon Tea is held in its own private transformed train car.
Tickets start at $215 and include the following:
Sparkling wine toast
Selection of fine steeped teas, including peppermint tea and coffee
A demi-tasse portion of soup and a petite salad course with seasonal enhancements
Finger sandwiches, scones, and accompaniments on a three-tier riser
Signature mini desserts with a holiday twist
Three-hour journey aboard the vintage train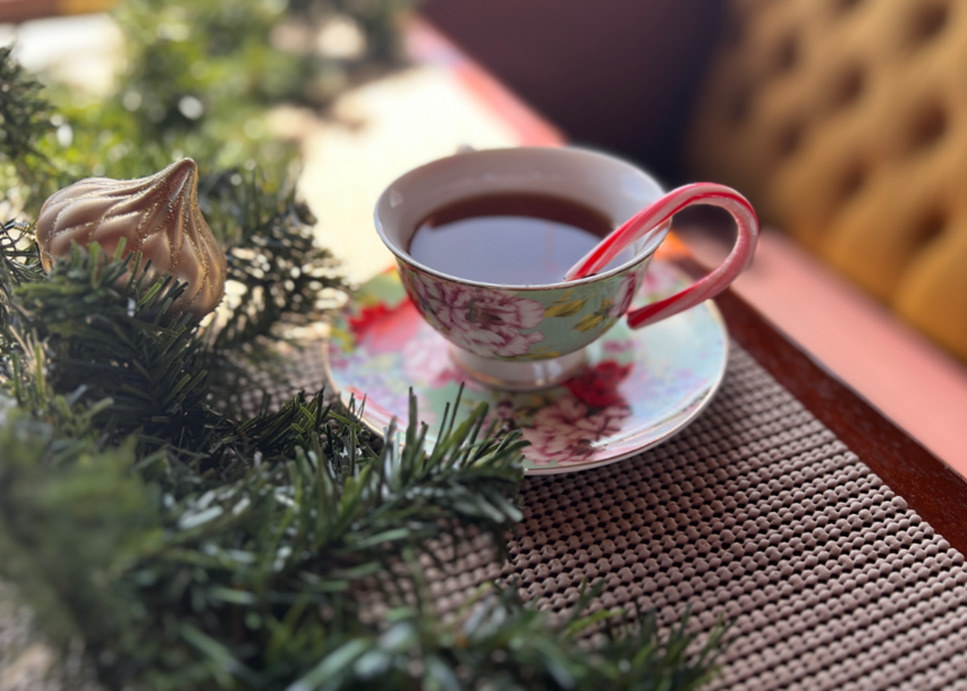 Enhancement options include:
Caviar and accompaniments, including house-made salted potato chips, mini-blinis, finely diced egg yolk and whites, vibrant green scallions, and crème fraiche will be available for $150 per party of two.
Guests are encouraged to book tickets together to guarantee seating with their party. Free parking is available in the Napa Valley Wine Train's parking lot; however, space is limited.  Cocktails, local wine, and beer are not included with the cost of the ticket but are available for purchase. Tickets for the Afternoon Tea Experience with a Twist of Peppermint are now available here, https://www.winetrain.com/events/peppermint-tea/or by calling (707) 253-2111.
---

Celebrate New Year's Eve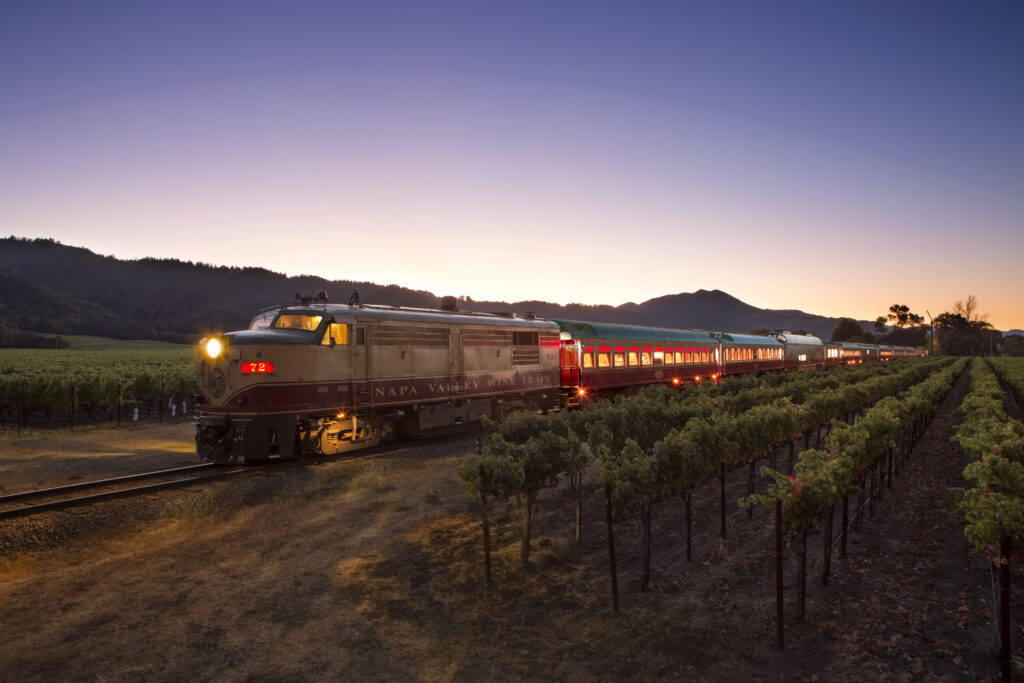 But wait… there's more holiday celebrating for passengers on the Napa Valley Wine Train! Passengers will feel like they're in France for a New Year's Eve celebration – a partnership with esteemed Napa winery Grgich Hills Estate.  
The exclusive holiday event – on Sunday, December 31, 2023 – will include a journey through one of the world's most famed wine destinations and a ball drop moment and toast at 3 p.m. to coincide with the midnight celebration in France. The journey ends with a two-hour party at Grgich Hills Estate where we guests will toast to Mike Grgich and his winning best Chardonnay at the 1976 Judgement of Paris blind wine tasting competition. The New Year's Eve afternoon event is complete with wine tastings, a three-course gourmet meal, dancing, party favors, and more!
"We wanted to do something extra special for New Year's and given our devoted relationship with Grgich Hills Estate and Mike's 100th birthday this year, ringing in the New Year in celebration of Napa wines, great food, views, quality time with old and new friends aboard our vintage train seemed like the best way to throw a great party," said Davis.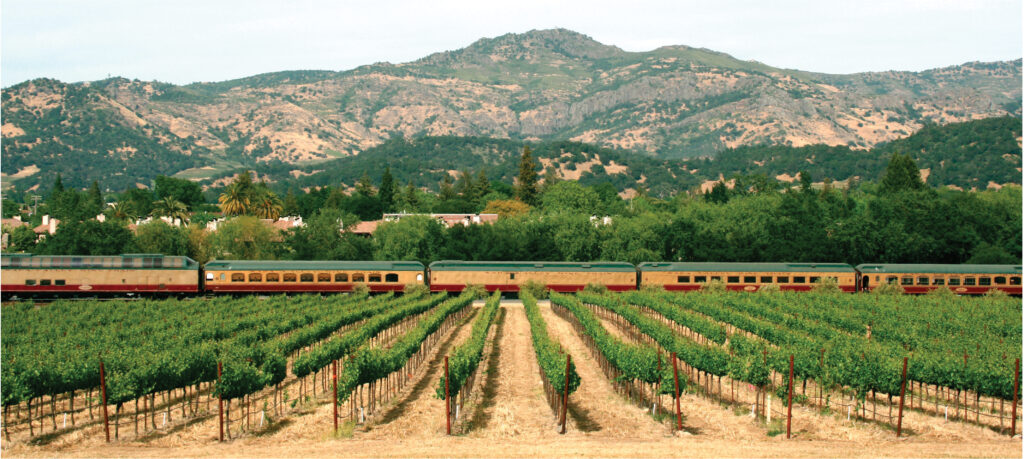 The partnership theme is in honor of Grgich Hills Estate Founder and Winemaker Miljenko "Mike" Grgich who turned 100 this year and is renowned for his role in the 1976 Paris Tasting which featured white burgundies from France and a sampling of new Napa Valley Chardonnays.   Shocked French judges selected Mike Grgich's 1973 Chateau Montelena Chardonnay as the finest white wine in the world, making him a legend.  
Today, Grgich Hills is known for producing world-class wines sustainably, with care and passion. The New Year's Eve celebration is a way of showing appreciation for that storied event decades ago that contributed greatly to putting Napa on the worldwide winemaking map.
You can celebrate New Year's Eve with Grgich Hills and Napa Valley Wines, too! Guests must be at least 21 years old to participate.  Tickets for the journey are priced at $375 per person.  For reservations and more information, guests can call (800) 427-4124 or visit www.winetrain.com.
LGBTQ+ travelers can extend their stay and spend some time in Guerneville, California, located just an hour and 15 minutes west of Napa Valley. Check out our Guerneville Travel Guide to plan your trip!