Veteran actor Neil Patrick Harris, his husband professional chef and actor David Burtka, and their 11-year-old twins Harper Grace and Gideon Scott recently returned from a trip to the remote Galápagos Islands, a location we recently highlighted as an ideal destination for introverted travelers.  
Located 600 miles off the Ecuadorian mainland, the Galápagos has one of the most unique and fragile ecosystems in the world, hosting tens of thousands of species of lifeforms on the archipelago. This unique environment is fostered by the remoteness of the islands and the relatively small number of tourists (approximately 80,000) that visit each year.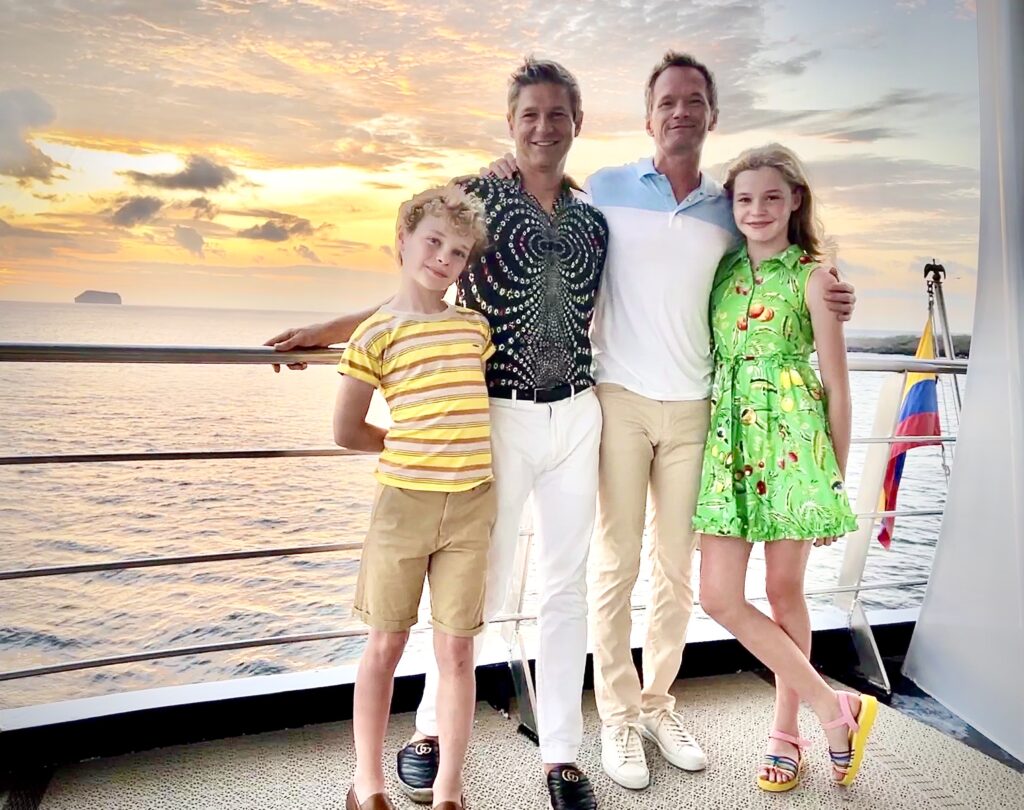 The family, as explained by Neil Partick Harris in his first-person account for InsideHook, had to make their way to Baltra Island where they caught a small boat to take them over to Hurtigruten Expeditions' MS Santa Cruz II.
Harris says, "It's an amazing ship, the 236-foot Cruz Dos was refurbished last year — she's to be complimented on her work; I wonder which doctor she used — and with only 50 cabins and suites, is how cruising should be done (nautical cruising, at least): intimate and luxe. We partook in the In Darwin's Footsteps adventure (I'm guessing he's a size 8.5), having one amazing experience after another…7 days hopping (boating? yachting? sailing?) around more than a half-dozen islands where we got really up-close-and-personal with the incredible wildlife, wandered pristine beaches, and of course, enjoyed plenty of snorkeling, kayaking, and swimming. And refreshing, fruity tropical beverages."
While on the islands the family was constantly surrounded by the adorable sea lions, which the Galápagos are famous for, and sought out the 'Big 15'; or the most iconic breeds of wildlife across the islands.
Harris continues, "We saw giant tortoises, land iguanas, fur seals, Galápagos hawks, frigatebirds, and the brilliantly named blue-footed boobies (tee heeee!). All truly remarkable, legit awe-inspiring. Made even more so by the fact that they have no reason to fear humans — all tours must be led by experienced, licensed guides — so you are completely allowed to coexist with thousands of unique animals."
It was a different kind of Spring Break for the family for sure. It was more rigorous and educational than expected, but all parties involved, even the kids, loved it!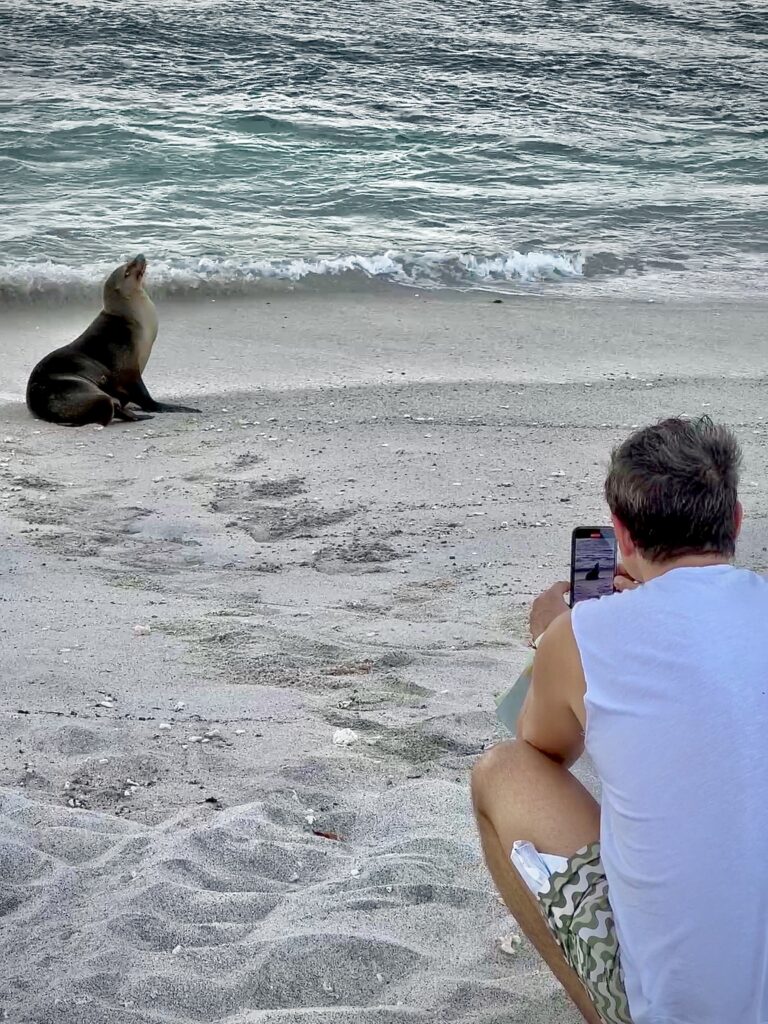 "Getting to share these experiences with my husband and our fifth-grade children made everything better. Watching Harper and Gideon recognize that this Hurtigruten cruise is completely carbon neutral, and having them take that in. Hearing them discuss the concept of discovery, learning the histories of Darwin and his unfathomable travels. Snorkeling together amid a school of wild dolphins!"
Sounds like everything one could hope for in a vacation: peaceful island life, natural beauty, and unchecked wildlife! We're sold on it and so is the Harris-Burtkas who wholeheartedly recommend the excursion, and insist that it was a once-in-the-lifetime trip that has given their family memories to last a lifetime.
Want to travel like Neil Patrick Harris and his family? Click here for more information about Hurtigruten Expedition's "Galapagos Island Expedition–In Darwin's Footsteps."