After a successful launch of Hotel Week on January 3, New York City has finally announced the establishments that will take part in NYC's Restaurant Week, Broadway Week, and Must-See Week, all of which will coincide with Hotel Week from January 17 to February 12.
These four special "Week" events make up New York City Tourism's NYC Winter Outing. The Winter Outing is a collaborative effort between major NYC businesses to boost tourism dollars during the "off-season" winter months in The Big Apple. Travelers or even native New Yorkers looking for a staycation will have the opportunity to take advantage of 2-for-1 tickets to Broadway shows, attractions, tours, museums, and performing arts showcases. Plus, participants can enjoy prix-fixe dining menus at some of the city's best eateries and 23% off hotel stays in honor of the New Year.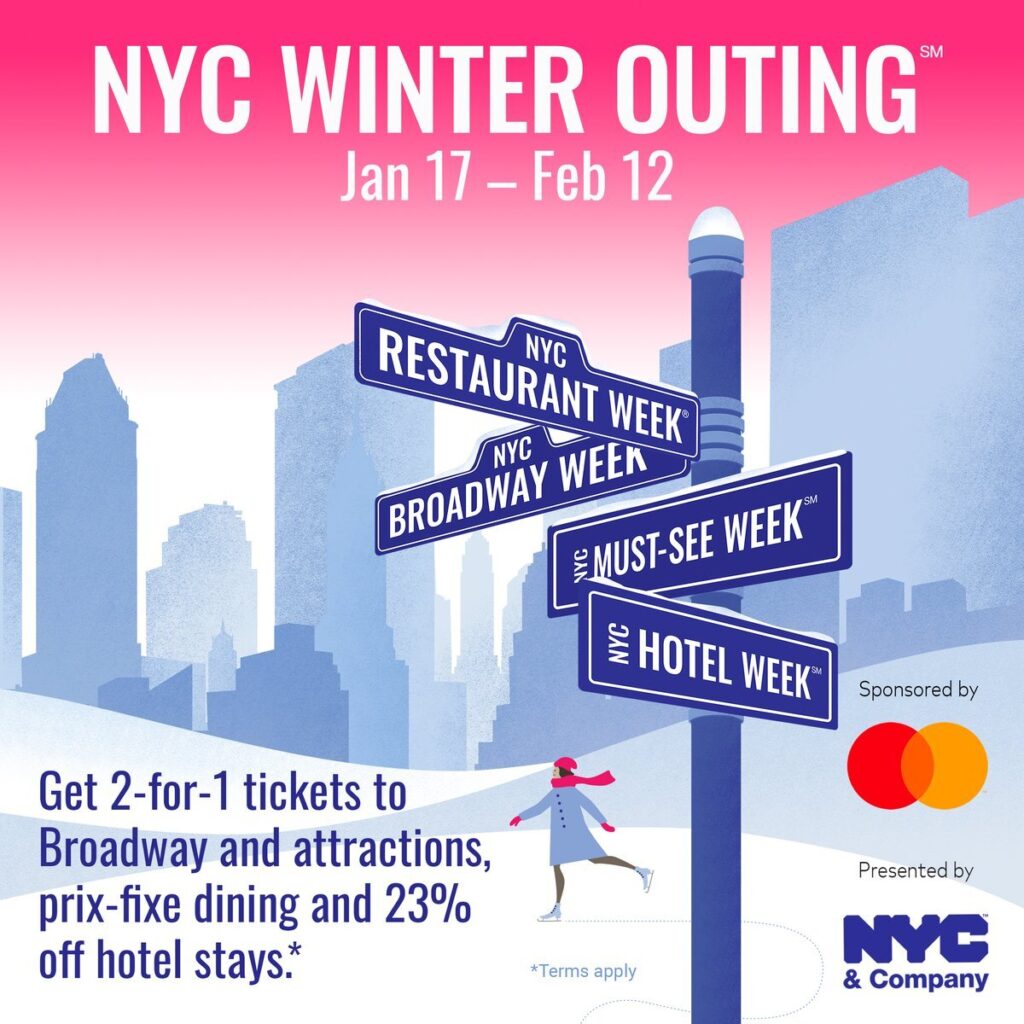 Now is your chance to stay at the exclusive William Vale or Langham Hotel, named as two of the top 15 hotels in New York City by Travel + Leisure for a reduced rate. You can also score premium tickets to such acclaimed shows as Take Me Out, Hades Town, or Funny Girl. Maybe you want to check out a show at The New York City Ballet, explore the Museum of Arts & Design, or head to the top of the Empire State Building. Or perhaps you want to grab something to eat from James Beard award-winning chefs at restaurants like The Bar Room at The Modern or the David Burke Tavern? Well, the time is now Vacationers! Make your reservations as soon as possible because these savings will not last long. Start 2023 off right with a trip to one of the most beloved queer capitals in the world. You won't regret it.
Click here To see the complete list of all hotels, restaurants, Broadway shows, and attractions participating in the NYC Winter Outing