Time flies when you're having fun, and Vacaya will start its milestone fifth year in business with a 5th Birthday celebration on a Caribbean cruise from February 12-19, 2023! Join 3,000 revelers on the Celebrity Reflection for what will be a momentous occasion, and it's only the beginning of a year of fun surprises.
The LGBTQ+-owned travel company will commemorate its milestone birthday in big and charitable ways throughout 2023, and if you believe "love is love," the owners and the rest of the Vacaya team want you to celebrate with them on any one of the cruise and resorts vacations scheduled next year.
Recently, the CDC lowered its Covid-19 risk advisory for cruise travel, which is a sign that things are moving in the right direction. And by next year, we'll all feel even more comfortable celebrating Vacaya's 5th Birthday Bash on a fun cruise or at a luxe resort. 
At Vacationer Magazine, we support and celebrate travel companies, destinations, and tour operators that don't just talk about diversity and inclusion, but you see them vigilantly doing the work. On my first gay cruise with Vacaya, I was surprised to see how much they embraced the "inclusive" spirit, prevalent in everything from their marketing campaigns to the performers they choose for entertainment. From the beginning, they were always on a path of embracing diversity.
"Before we were even selling vacations, the Vacaya founders unified around an insight that there was a void in the big-ship and resort LGBT+ travel space for a brand who walked the talk on inclusivity," said Patrick Gunn, founder and CMO for Vacaya.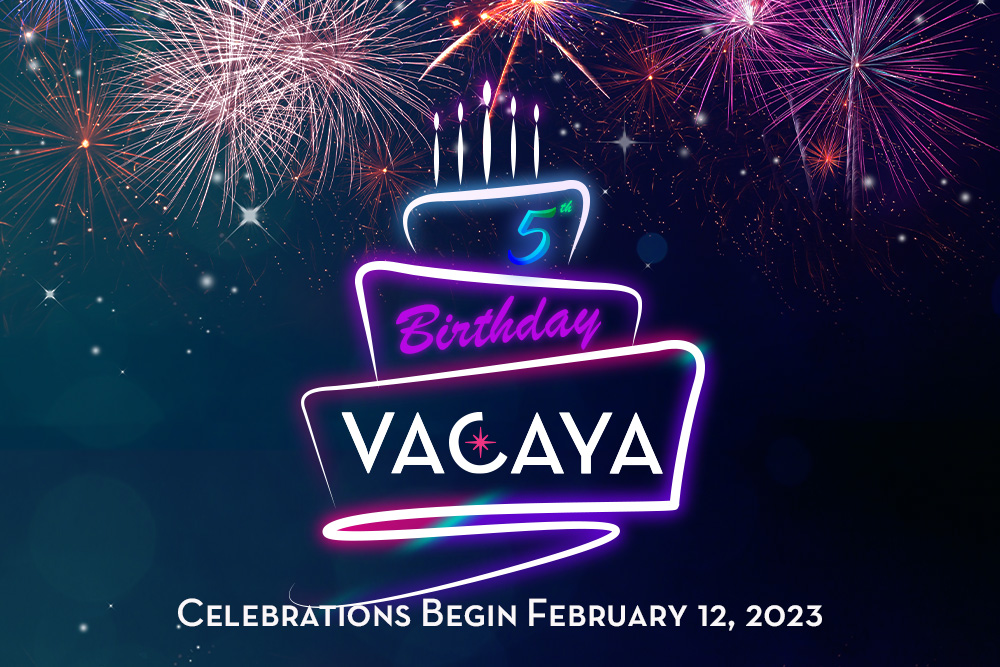 Gunn believes the company continues to grow and fine-tune its strategy to reach a larger audience. "We have a staff photographer, videographer, and social media wizard who capture our guests in real vacation moments and bring that to life every day throughout all of our communications. We collaborate with the very best media properties (like Vacationer Magazine) and travel agents around the globe to get the word out about Vacaya."
In fact, on Vacaya's Caribbean cruise on the Celebrity Millennium in January, it was great to walk into my cabin every night and see a different member of the LGBTQ+ community represented on the fliers for upcoming events for the next day. In addition to the cruise featuring diverse talent – including Shangela, Marilu Henner, Amber Riley, the Skivvies, Susie Mosher, Garrett Clayton, and Sister Helen Holy – there were also regular meet-ups for passengers with similar interests.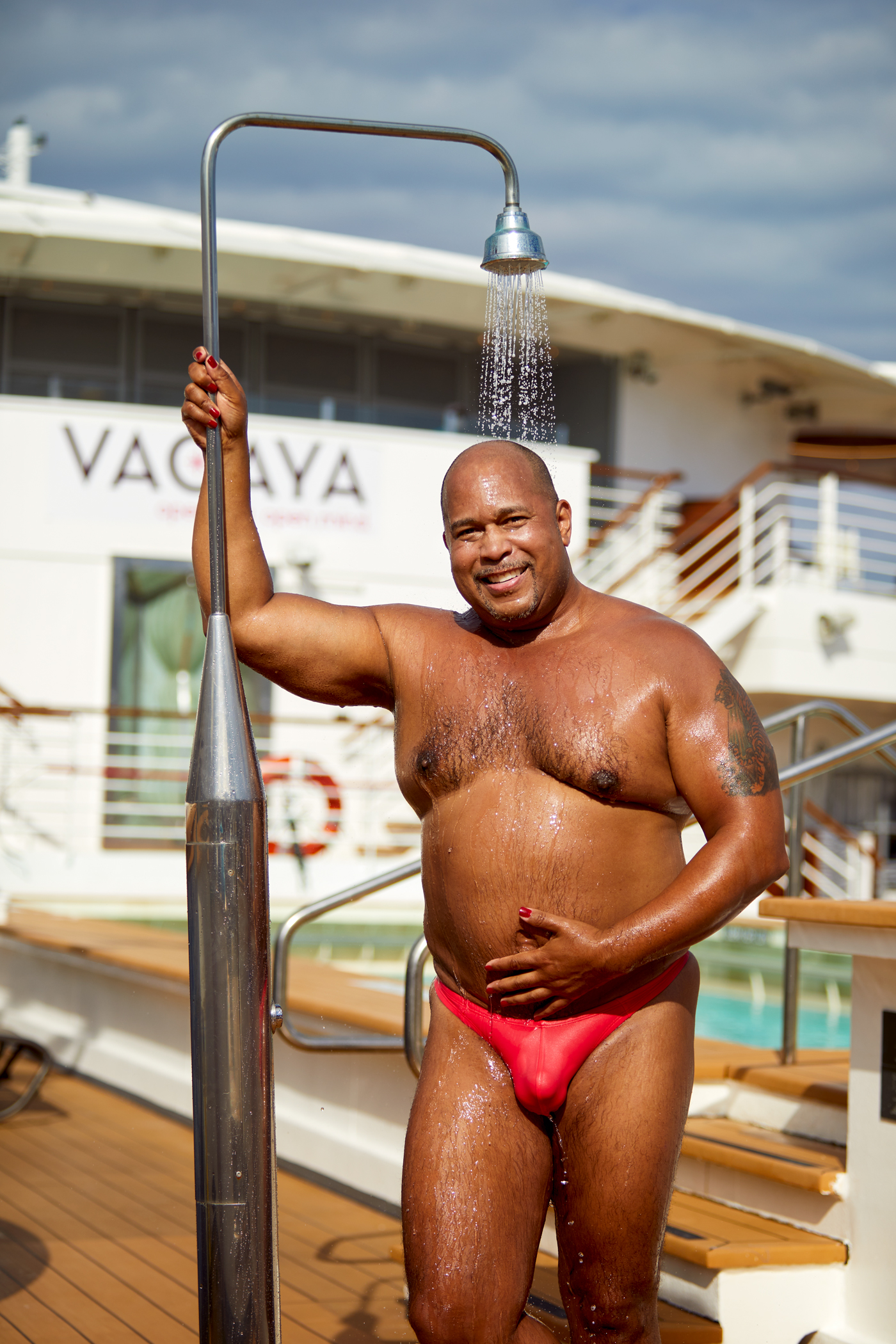 "During our vacations, we promote gatherings between like-minded adults – everything from solo travelers, bisexual, lesbian, transgender, asexual, firefighters, parents, gamers, and many more – early in the week so people can find others they relate to," said Gunn. "As the week progresses, we offer activities where those smaller tribes come together with the larger group to express their individuality, make personal connections, celebrate life, rev up, or simply relax… together."
And with that mission ingrained in the fabric of the company and its diverse team, Vacaya is on a journey to continue its success and celebrate more epic birthday milestones.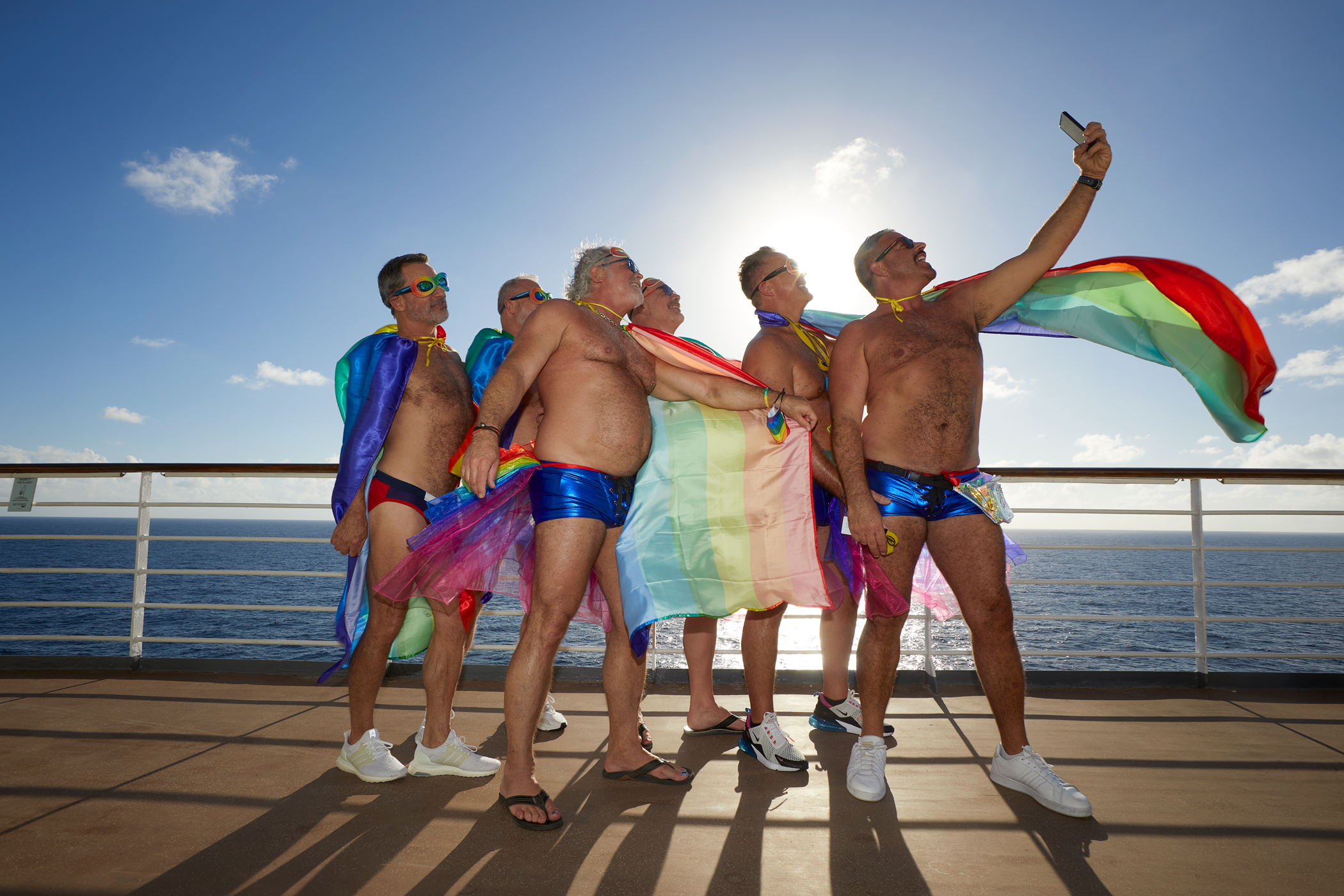 "Traveling with Vacaya is all about being completely comfortable in your own skin, no matter where you fall on the LGBTQ+ spectrum. Whether you're single, coupled, Black, white, skinny, thick, or even straight, you'll easily find a welcoming tribe," said Gunn. "Add to that the safety that comes with being part of an undeniable majority while you're with us and Vacaya becomes a blissful utopia."
If you want to book your next blissful vacation with Vacaya, visit their website to take a look at its upcoming resort and cruise vacations, including their 2023 5th Birthday Caribbean Cruise.