"Soon you'll be sipping a takeaway latte espresso martinis wondering what to throw together for dinner eat from our epicurean paradise." The fun casual tone of the email from Virgin Voyages to confirm my first cruise aboard the Scarlet Lady gave me the impression that this would not be an ordinary cruise – it wasn't. The charted route for my Mayan Sol cruise was scheduled to start at Port Miami and include two port stops in Costa Maya, Mexico and Bimini.
I had talked to a gay friend before the cruise and asked about his experience, and he said he loved it and he revealed that he had his partner had met and maintained friendships with some passengers and crew members after their sailing with Virgin Voyages. But I was shocked when he said that they didn't book any excursions. As a regular land-based vacationer that was a "no-no" in my book.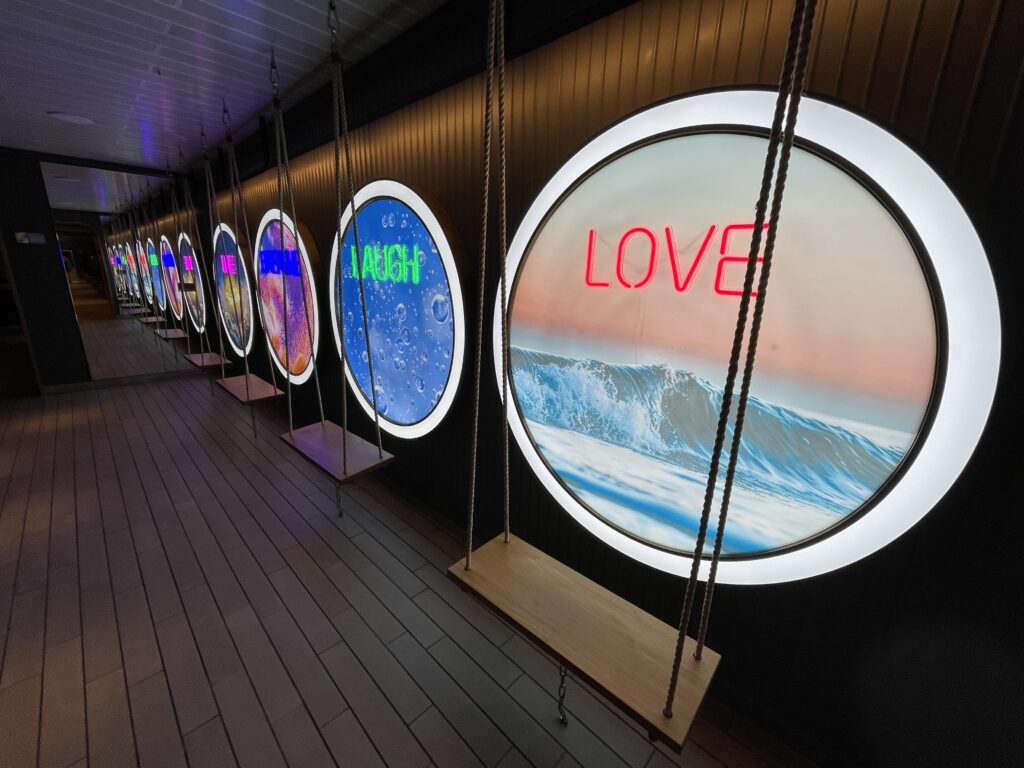 After a couple of days aboard the Scarlet Lady, their decision to not leave the ship made sense. Yes, I was bummed that the rough sea prevented a visit to the cruise line's private island resort, The Beach Club in Bimini. However, one extra day at sea allowed me to really enjoy the ship's amenities, including my spacious cabin on Deck 11.
Cabins and RockStar Quarters
After boarding the Scarlet Lady, entering my cabin was all the makings of some hi-tech wizardry. I tapped my bracelet fob to the panel outside my cabin door, which instantly turned green, allowing access to the room. And like a choreographed show, a singing chorus of "Aaahs" came from hidden speakers while the curtains on the far side of the room parted, offering a view of the balcony. I was so awe-struck that I walked out of my cabin to witness the synchronized production again.
The Scarlet Lady has 1,330 cabins and 78 RockStar Quarters. Eighty-six percent of the ship's cabins have a balcony and 93 percent have an ocean view. Luckily, I was upgraded to a Sea Terrace cabin with an ocean view and a balcony with two chairs, a small end table, and a red string hammock.
It was probably the first cruise where I didn't have the anxiety of being in a tight cramped cabin. After getting settled, a cabin host greeted me explaining I could easily request assistance by touching a panel near the door, a sustainable move to eliminate the use of the paper "do not disturb" signs.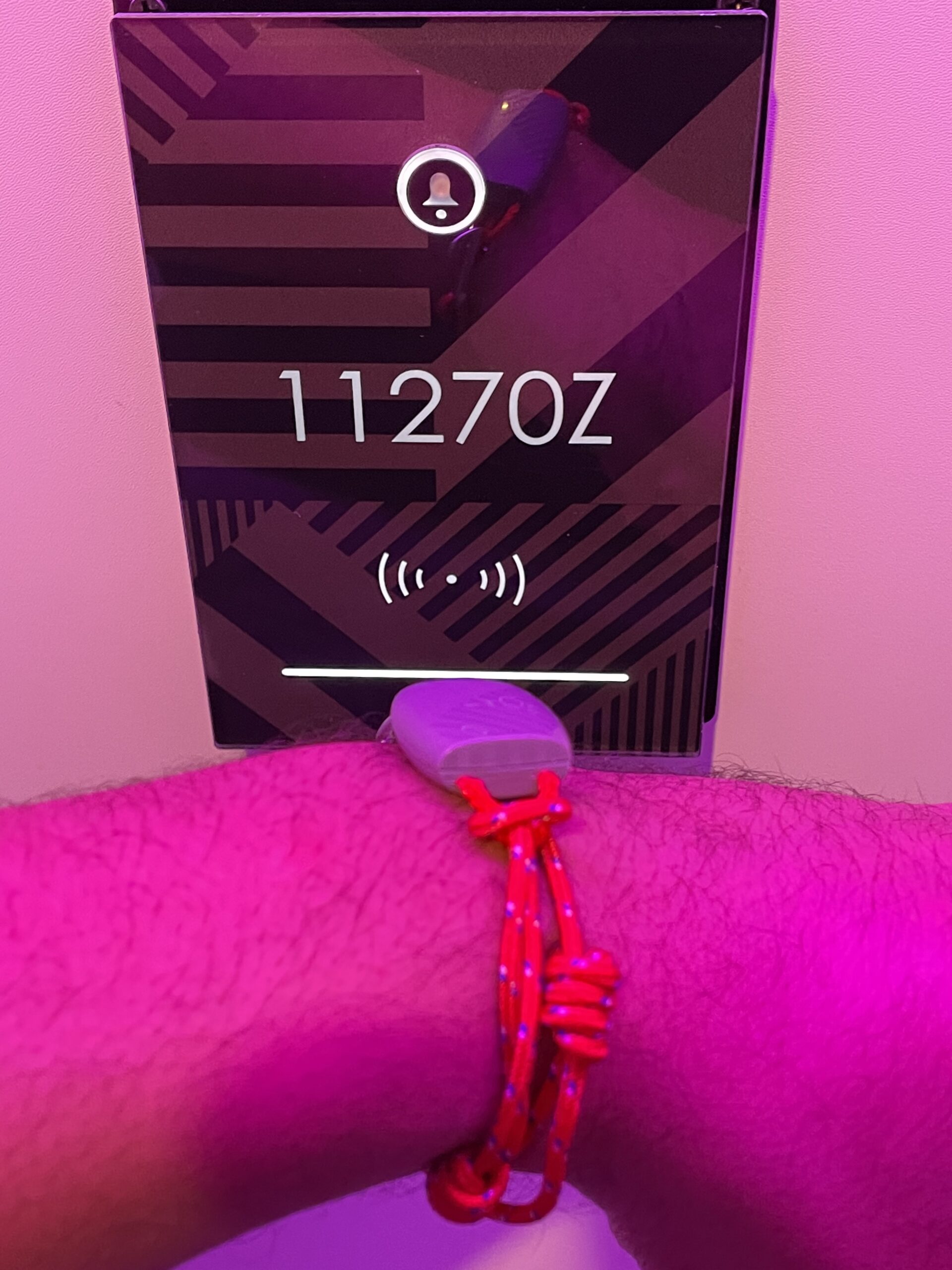 Food, Booze, and Fun
Beyond my cabin, I explored my new surroundings. The Scarlet Lady has nine restaurants, including The Gallery, a mix of more than eight shops and food carts; The Pizza Place, the go-to spot for lunch or after a late nightcap; and Razzle Dazzle, a restaurant that serves primarily vegetarian American fare. Some passengers were underwhelmed with their dining experience at the Test Kitchen, so I skipped that.
However, I was pleasantly surprised by the elevated Mexican restaurant, Pink Agave, and the steak and seafood restaurant, The Wake, located on the aft with a perfect sunset view. I recommend making a reservation at Gunbae, a Korean barbecue restaurant. Before cooking requested meats on the grill, the cook plays a fun drinking game with patrons. Try a few tasty small plates such as the hot bar (mixed seafood "corn dog"), dakgang jeong (crispy chicken, pickled daikon, and chili sauce), japchae (stir-fried vegetables, egg, and vermicelli noodles), kimchi-jjigae (kimchi stew, pork belly, and gochujang), and the kalbi samgyeopsal saewoo modum (chef's combo: short, ribs, pork belly, and shrimp).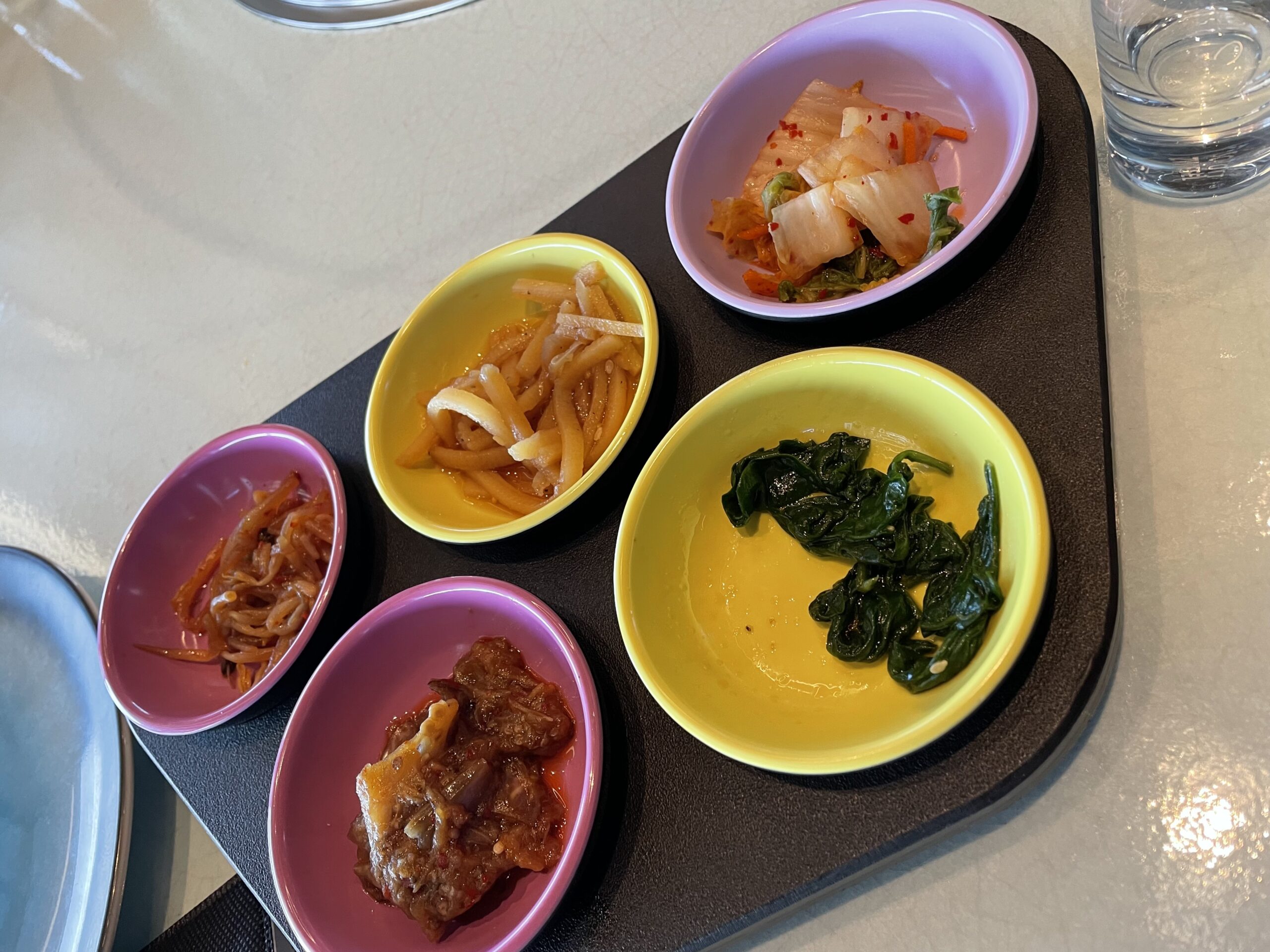 If you have enough room in your stomach, stop by the gelato shop on Deck 7 near The Pizza Place or grab a beer or drink at one of the ship's six bars/lounges. I became a fan of Destiny's breakfast shot at the Draught Haus and also a regular at On the Rocks, where my favorite handcrafted cocktail, Spice Trader's Mule (vodka, lime, London Essence ginger beer, saline, and peach bitters) was served.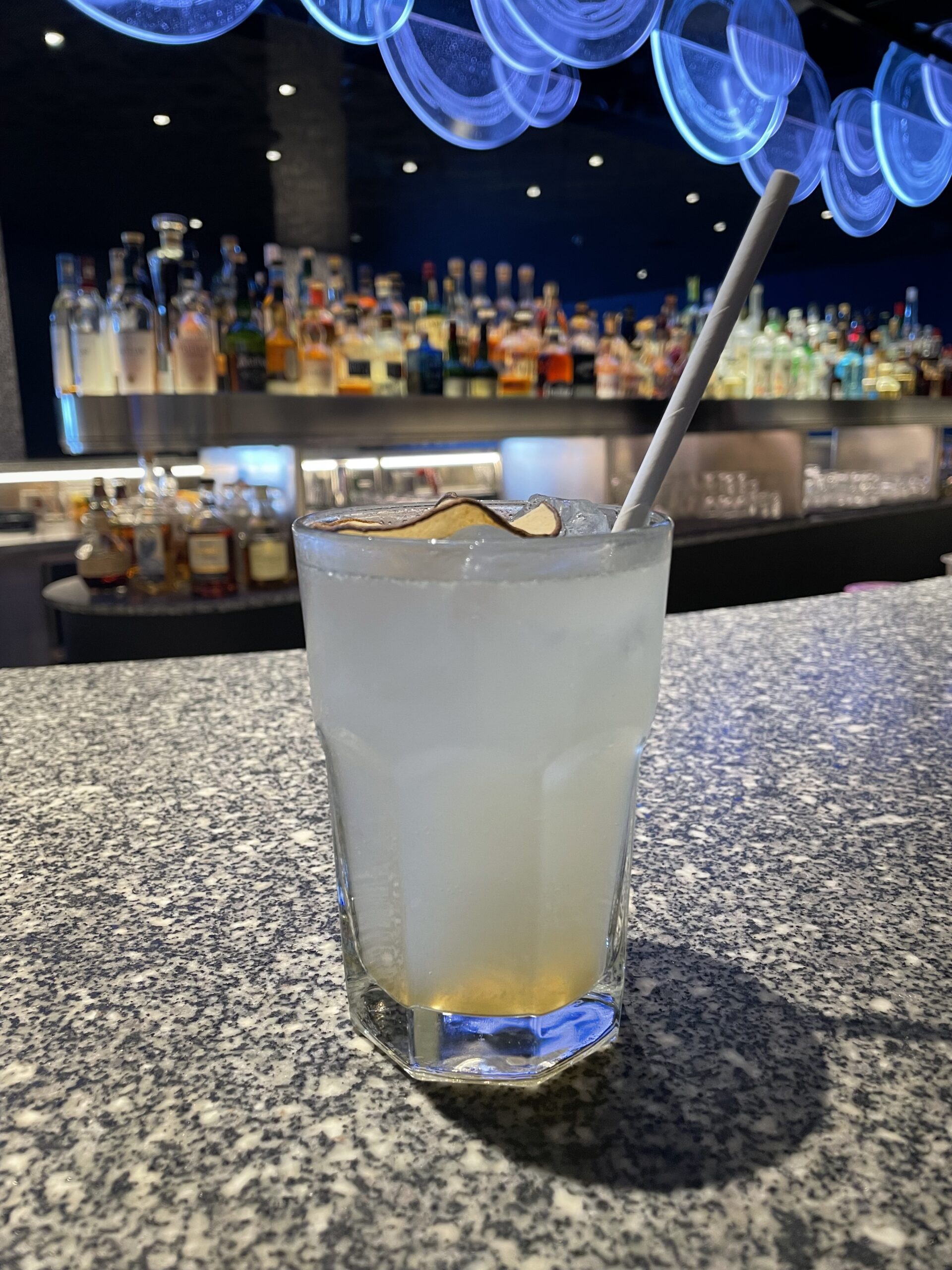 For entertainment, sailors – the common name used to refer to the passengers onboard – can head to The Manor for Never Sleep Alone, where Dr. Alex Shiller, a relationship therapist, uses comedy to spark awkward situations that include guests donning masks in a mix-and-mingle session that has an Eyes Wide Shut vibe. Also at The Manor, guests can catch a fab drag show with Scarlet Lady Diva (@wayofthewesley) or head to The Groupie to belt out your favorite tunes in Japanese-style karaoke.
Several venues feature different performers, including a house band that covers Michael Jackson tunes. Just don't miss out on seeing the innovative circus company, 7 Fingers, perform amazing acrobatic stunts at the Duel Reality show in the Red Room.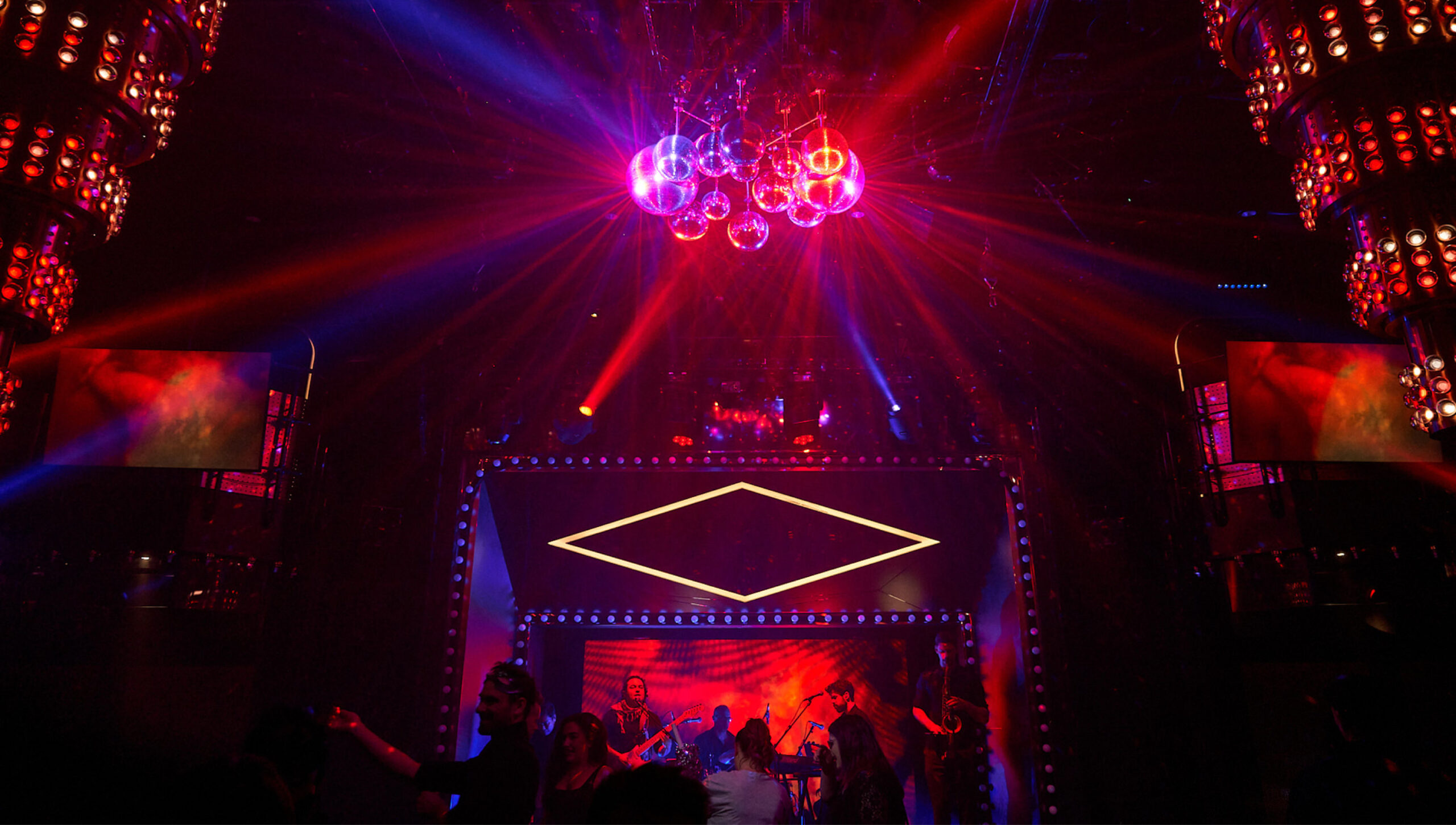 Pamper Yourself
In addition to restaurants, bars, and entertainment, the Scarlet Lady is jam-packed with things to do as well as onsite services to pamper passengers. The Redemption Spa features a hydrotherapy pool, mudroom, salt room, cold plunge pools, quartz beds, and rejuvenating spa treatments. By night, the spa's thermal suite is transformed into an evening spa party with a DJ. The Stubble and Groom, The Dry Dock, and the Mani Pedi Spa are also available to sailors.
Although I never really used them, the ship has amenities to stay fit while onboard, including The Runway, a standalone running track, and the Training Center at Athletic Club that features an outdoor training zone with a boxing ring, strength and training equipment. There's also a small basketball court that doubles as a place to play a soccer match.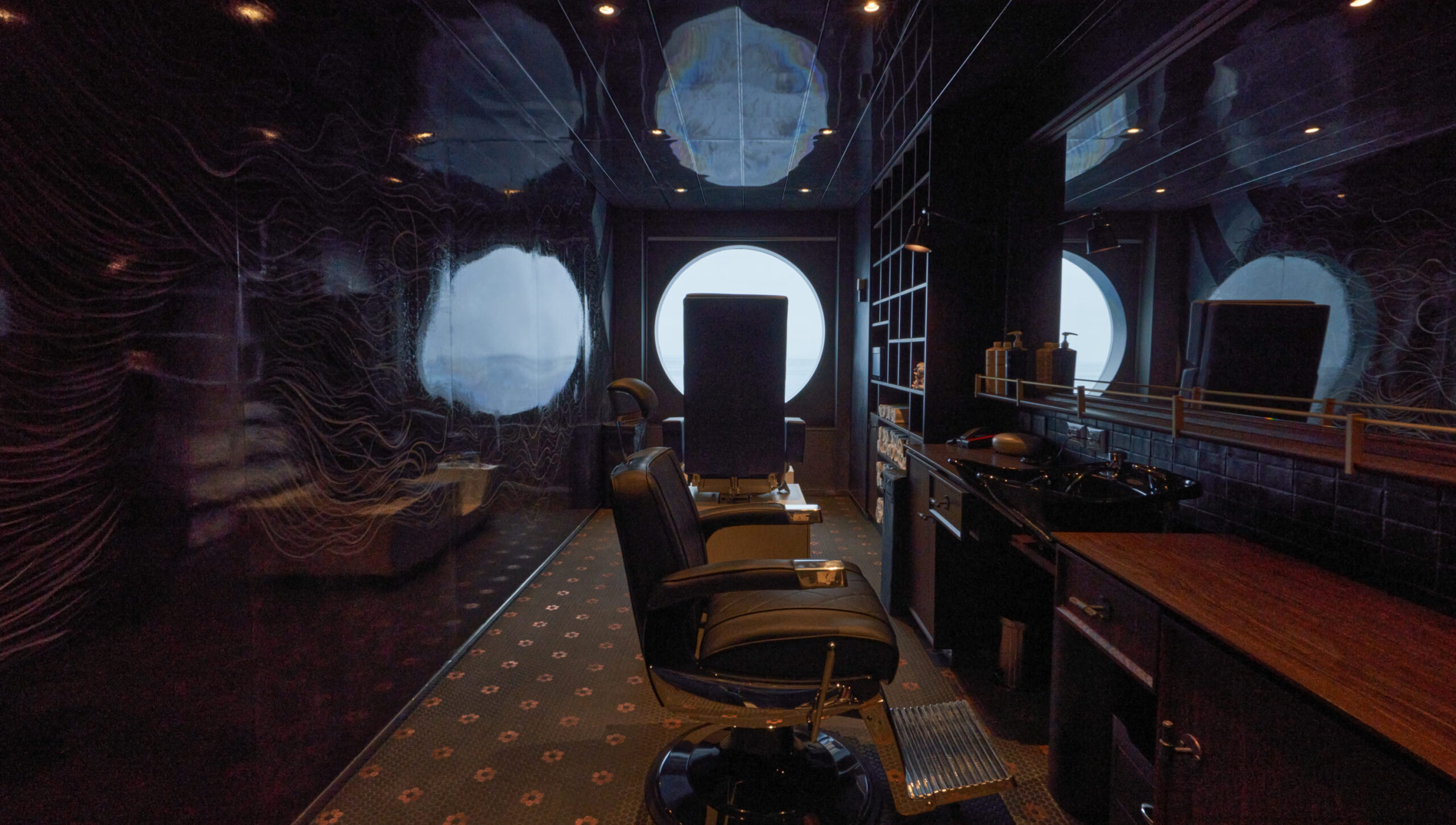 Eclectic Spaces
This Virgin Voyages cruises ship has a casino and a few shops, including the Voyage Vinyl record shop, where guests can experience music from all eras and genres via personal listening stations. Music lovers can purchase limited-edition curated albums, special editions of classics, music magazines, headphones, and record players, too!
Feeling a little nostalgic? Consider a visit to the Arcade on Deck 7 to play Donkey Kong, Mario Brothers, and other old-school video games.
If you want a tattoo to commemorate your first voyage on the Scarlet Lady, stop by Squid Ink. One of the tattoo artists was more than happy to offer to finish up my existing tattoo sleeve or give me a head tattoo. I politely declined, but quite a few guests indulged in getting some fresh ink.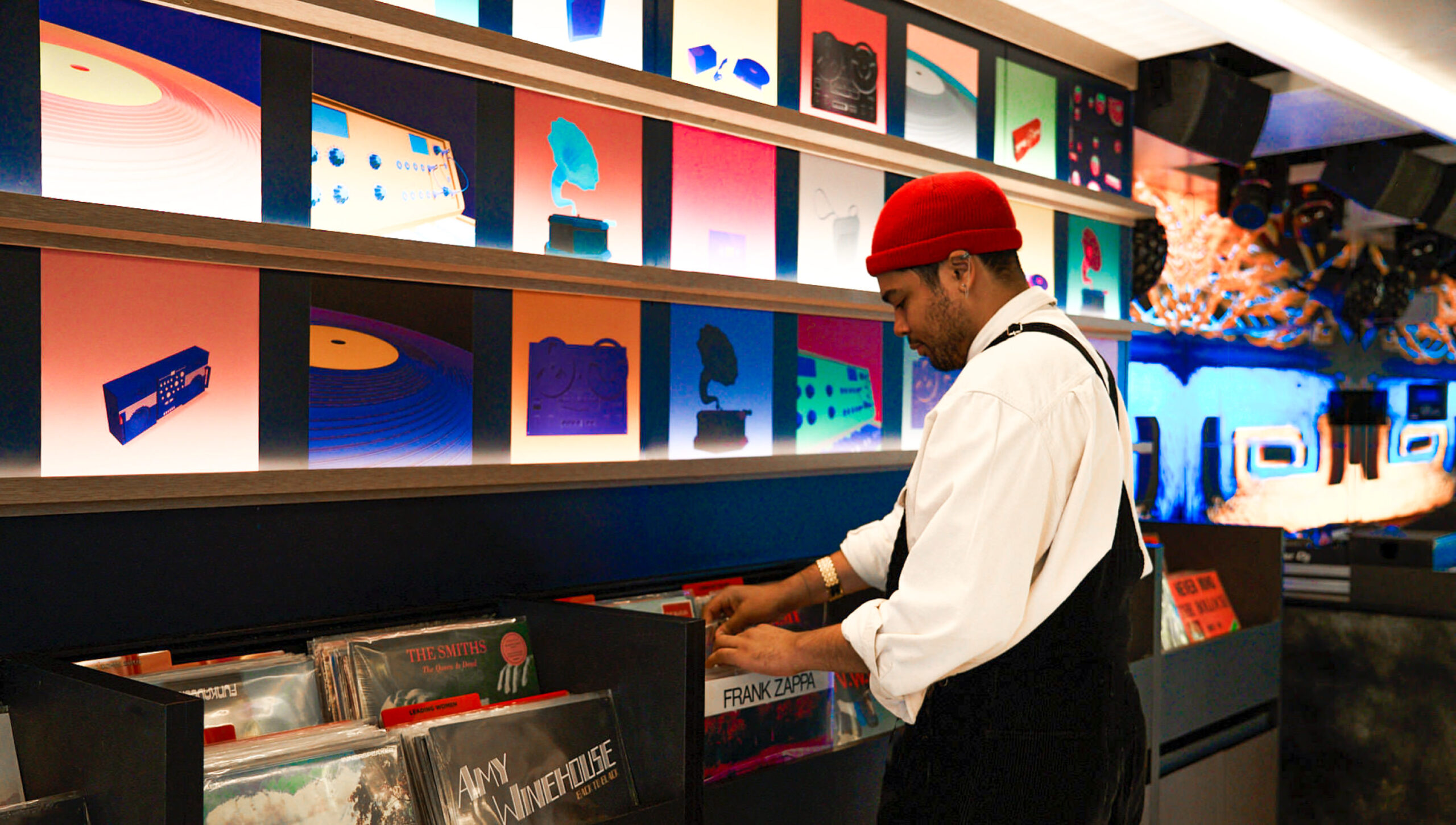 Final Thoughts
During my cruise, I only left the ship once in Costa Maya to embark on a two-hour wellness retreat that included a variety of Mayan healing rituals. It was a nice break, but I thoroughly enjoyed my time taking advantage of the ship's amenities, even though after five days, it was still easy to get lost.
Currently, people have two choices to cruise with Virgin Voyages: The Scarlet Lady and The Valiant Lady, which sails in the Mediterranean Sea to Spain, France, and Italy. A third ship, The Resilient Lady, will make its first voyage before the end of summer, and the fourth ship, The Brilliant Lady, is scheduled to set sail in 2023.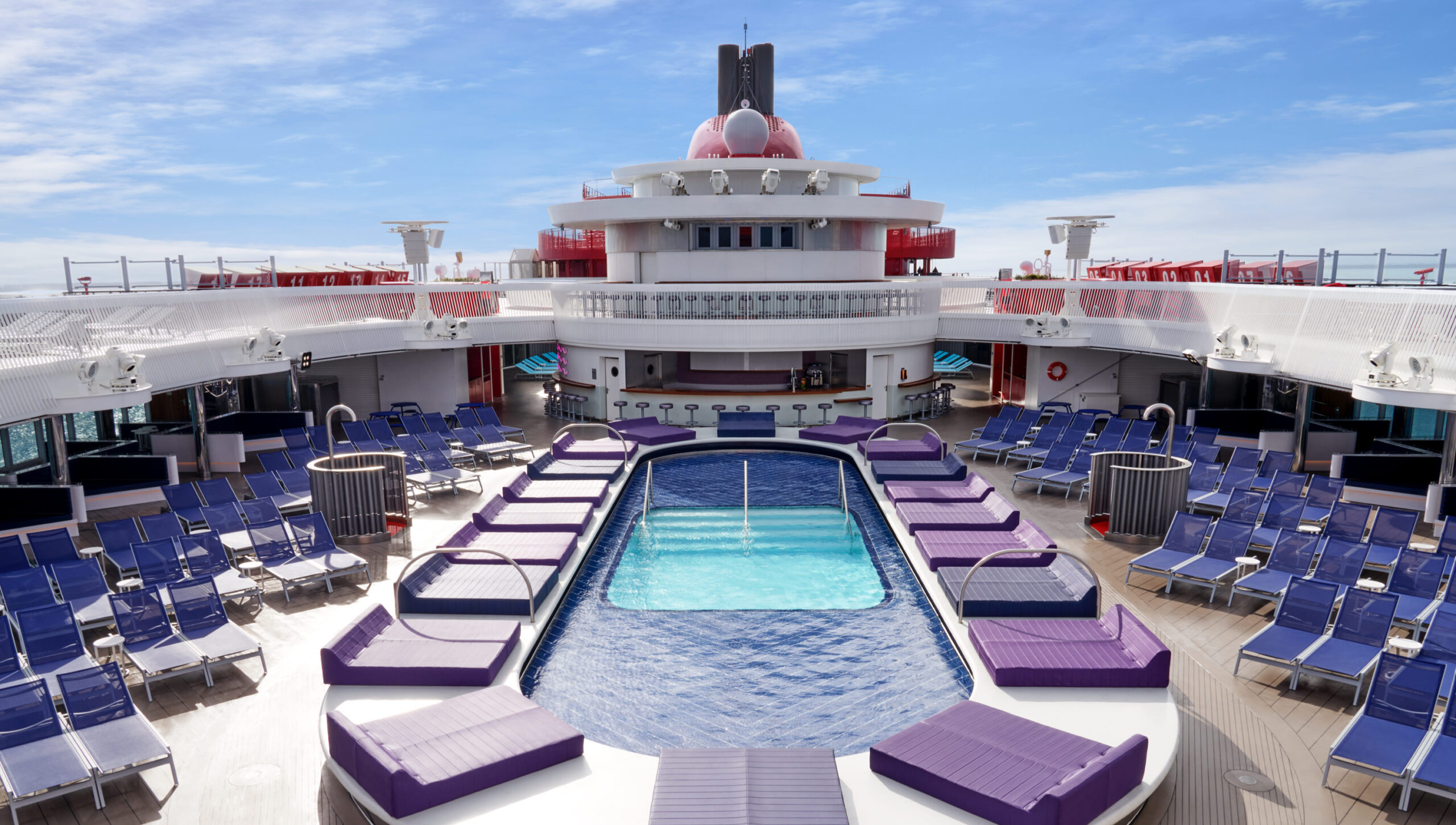 After a year since its first voyage, the Scarlet Lady was a cool insider's perspective of Virgin Voyages' fun work culture. The cruise line has done a good job in recruiting and hiring crew members that clearly enjoy working for the company. The crew's friendly and fun-loving spirit with the guests was a product of Virgin Voyages' hip work environment.
I mean who wouldn't be excited to work for a company where Jennifer Lopez is an investor and the Chief Entertainment and Lifestyle Officer? And I can't leave out that I also felt that Virgin Voyages has a sexually fluid vibe. As a cis gay male, I feel certain that other LGBTQ+ sailors would feel welcomed, too. Just don't forget to pack your red attire for the Scarlet Party.