Living in Chicago (for now), boyfriends Will Luttrell and Jose Martinez (also known as ProudlyNomadic) may be dogwalkers, graphic designers, and video editors as a means to pay the bills, but their dream is to continue traveling the world as storytellers and content creators. We already think they're well on their way! 
Together for eight years, the 30-something nomads enjoy checking out a destination, its people, attractions, culture, and food, but for them, it's more about taking their followers on a visual journey so they can experience each destination while the couple immerses themselves in a new destination.
Traveling together for more than five years, Will and Jose offer us some insight into their travels, including a life-changing moment that sparked Will to travel more. The couple also reveals how being gay men of color impacts their trip planning, recommendations for queer travelers visiting 'The Windy City', and the country you may be surprised to know is welcoming and LGBTQ+ friendly. It's one you'll want to consider adding to your travel bucket list!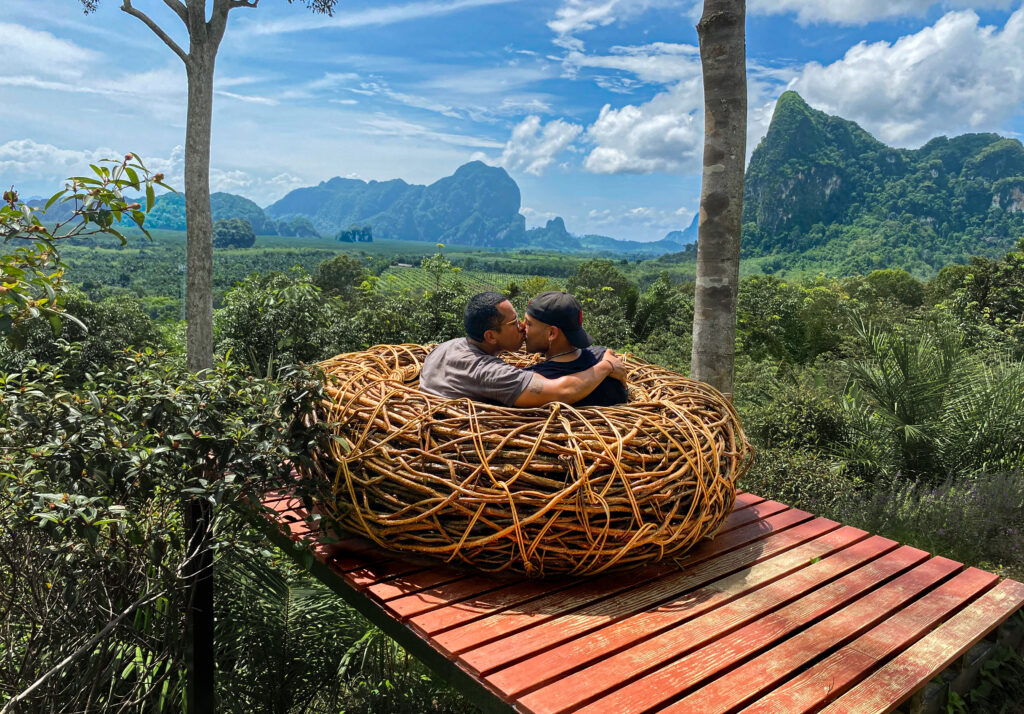 Vacationer Magazine: At what age did you receive your first passport? What was your first trip?
Will Luttrell: I received my first passport at age 30! In January 2019, I planned a three-week trip to Barcelona and Paris for November of that year. Tickets were cheap, I had a job that paid well, and Jose encouraged me to do it even though he couldn't come. I was also looking after my mother while she was in a nursing home. I moved her with me to Chicago nearly two years before this so I could be close to her. She was hesitant at first simply because she didn't want me going alone but she also was so proud her son was making his dreams come true.
On August 2, 2019, my mom passed away. It was literally the worst day of my life. That moment changed my life in ways I am still to this day realizing and coming to terms with. Jose, being the incredible soul that he truly is, sat me down and reminded me just how much my mom wanted me to see the world.
I took the trip in November. And I can say without a doubt that is exactly the moment I knew I needed to be traveling and seeing the world beyond the one I had always known. And as silly as this may sound, it's as if my mom's passing was her way of giving me her greatest gift of all.
Jose Martinez: Honestly, I don't remember at what age I received my passport. I do know that I traveled a lot to Mexico as a child and even then, my memories are blurred. [laughs]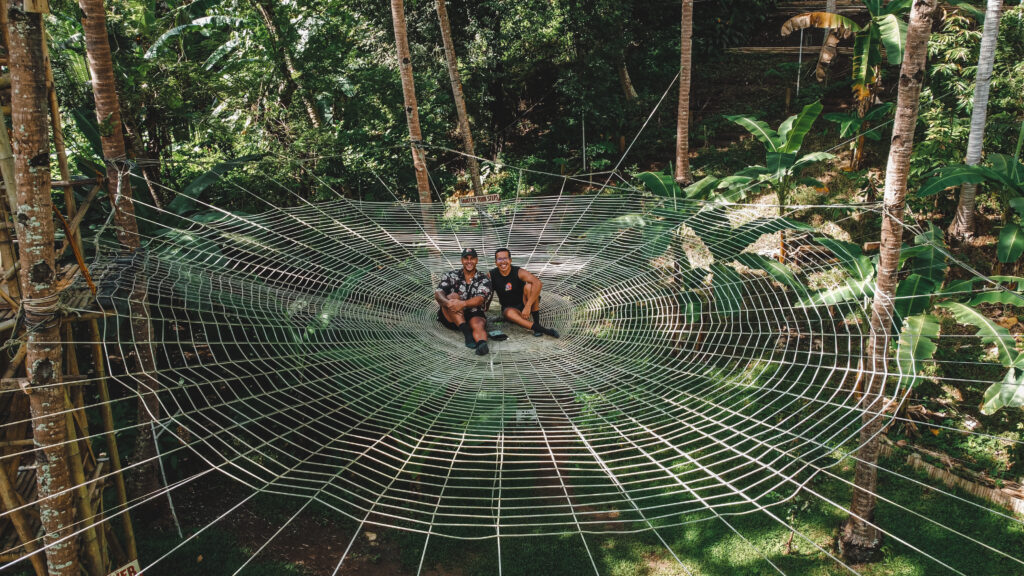 What trip or travel experience sparked your passion for travel?
Will: My desire for travel was almost innate even as a young kid. I would see other kids in my classroom going on family vacations and I always wanted to do that. Something about just leaving where you called home to see a new land has always excited me. Even if it was only six hours away. My family didn't have a lot, so we never did.
I had a friend named Zak whose family accepted me as their own and they invited me on all of their family vacations. That's what sparked my real desire for travel. However, as I mentioned, my first international trip to Barcelona and Paris is what sparked my passion to travel.
Jose: I'd say our trip to San Diego as a couple solely because it was my first major trip as an adult. A lot of my trips growing up were planned by my parents and to finally be able to plan a trip of my own was amazing.
Of course, I had to go above and beyond, like skydiving, getting on a plane thousands of feet above ground and jumping off it. That sense of adrenaline made me realize that there's much more to the world than what I knew back home. Being able to experience new things in new settings with my partner made me want to travel more.
What inspires you to travel?
Travel connects us to the world. It leads to connections with people you never would otherwise connect with, builds bonds, and truly allows us to live our lives through experiences rather than collecting things. It takes us out of monotonous routines and allows us to see the reality of the world with our own eyes. We are so blessed to see and travel to places that we know many people never will so that is never lost on us. We also want others out there to know we are not the exception to the rule but rather people who finally discovered they too can travel the world! A huge piece of this travel puzzle, for us anyway, was discovering that we could travel.  We just stopped looking for reasons we couldn't and found ways to make it happen.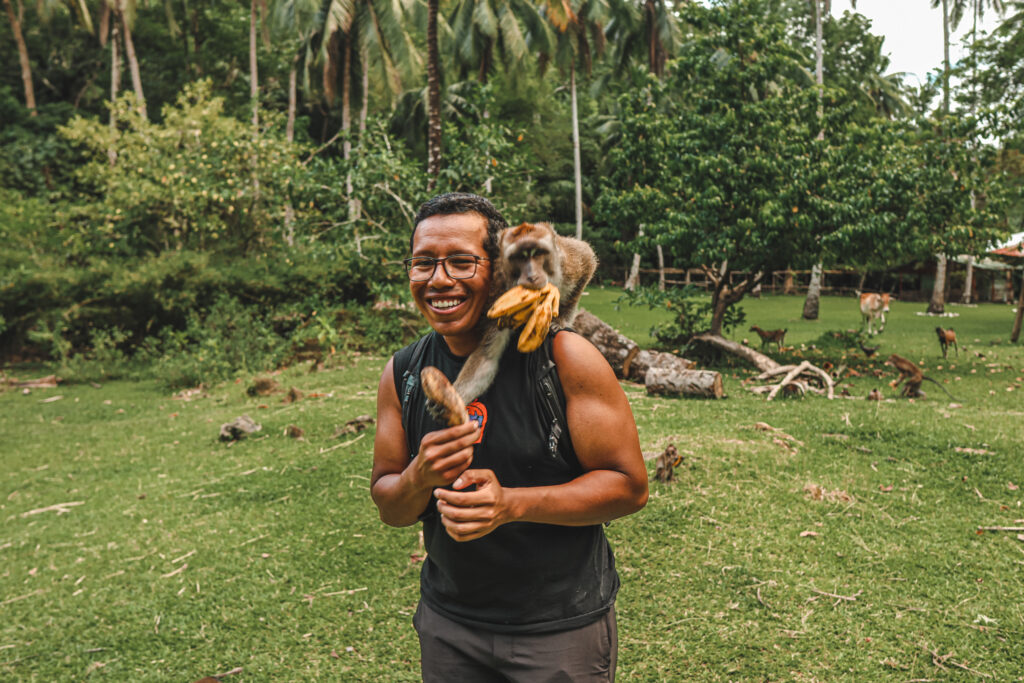 Please tell us how you identify yourself on the LGBTQIA spectrum. Tell us if how you identify influences the way you travel. If so, how?  
We both identify as gay men of color and, to an extent, the way we identify absolutely influences the way we travel.
Will: I am mixed—my mother is white, and my father is black. I feel I have always been hyper-aware of how people might interpret me. That's just the color of my skin, let alone being gay. That is my reality and Jose feels the same way. Sometimes you just never know if a simple gesture, like holding hands, will cause an issue so you need to be aware. But we are also not ashamed of who we are and will proudly hold hands and show our love for one another. But we are always respectful of local customs and cultures.
So when traveling to a foreign country, I look up LGBTQ+ laws of the destination or the lack thereof. And because we tend to live in these countries for more than six months at a time, we are making a real commitment to live there, not just visit and leave! I'll look at their news sources or anything I can to get a better idea of how we might be perceived as gay men as well as men of color. That's another aspect that we are sometimes forced to take into account, unfortunately.
But I will say the one thing that we have discovered traveling around the world is that 99.9% of places that might not appear to be queer-friendly are not nearly as oppressive or anti-queer as they may be when you're looking at Google.  The people who call these countries home and truly make the communities are not often the ones barking hate or distaste for the gay community but rather political leaders.  And that's the unfortunate side of it all. It also shows how important your voice [as an LGBTQ+ traveler] truly is. We don't believe in limiting where we go. Traveling should always be respectful.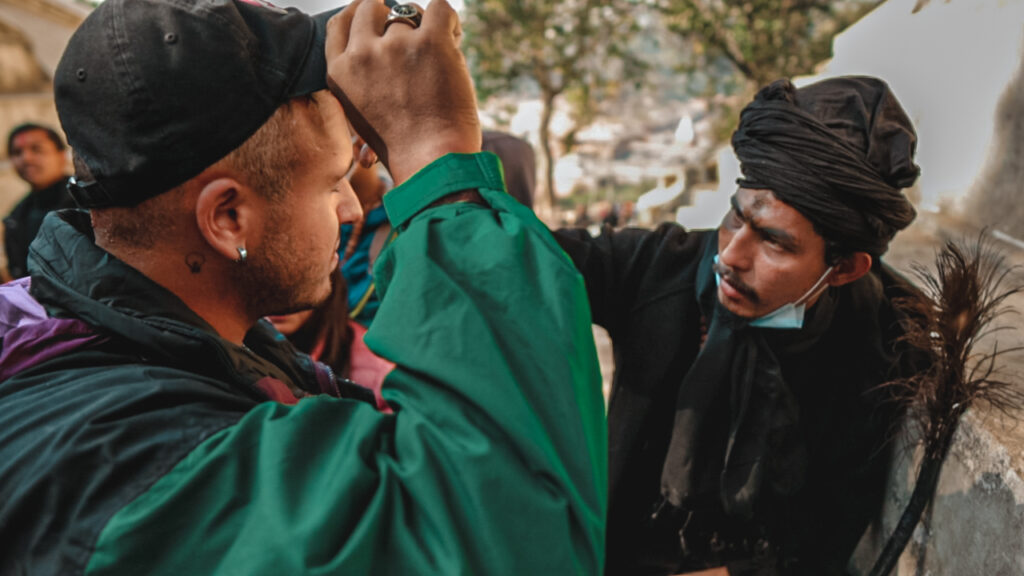 Is there a travel destination that most queer travelers would think isn't safe to visit, but you've visited and enjoyed it? If so, where?
To our surprise, we were blown away by how accepting and welcoming the people in Nepal were toward us. Nepal isn't necessarily considered a place many queer travelers consider visiting unless they are planning a grand excursion up Mount Everest. With that being said, there was very little information available when doing our research before arriving in Kathmandu, Nepal. We made sure to play our cards on the safe side at the first hotel by requesting a room with double beds. Sure enough, as soon as we settled down into our accommodation and went out to explore, we noticed LGBT couples walking the streets of Kathmandu, holding hands without any fear. 
We are slow travelers and we spent well over a month in Nepal. Throughout our time of experiences and interactions with locals, we never felt like we weren't welcome. A majority of the people there asked us if we were a couple while others gave us a sense of safety that allowed us to feel comfortable to open up about being a gay couple. In Nepal, Hinduism and Buddhism beliefs welcome all walks of life which made our time very pleasant. The country is very welcoming, and they are in the process of trying to make Nepal an LGBTQ+ destination.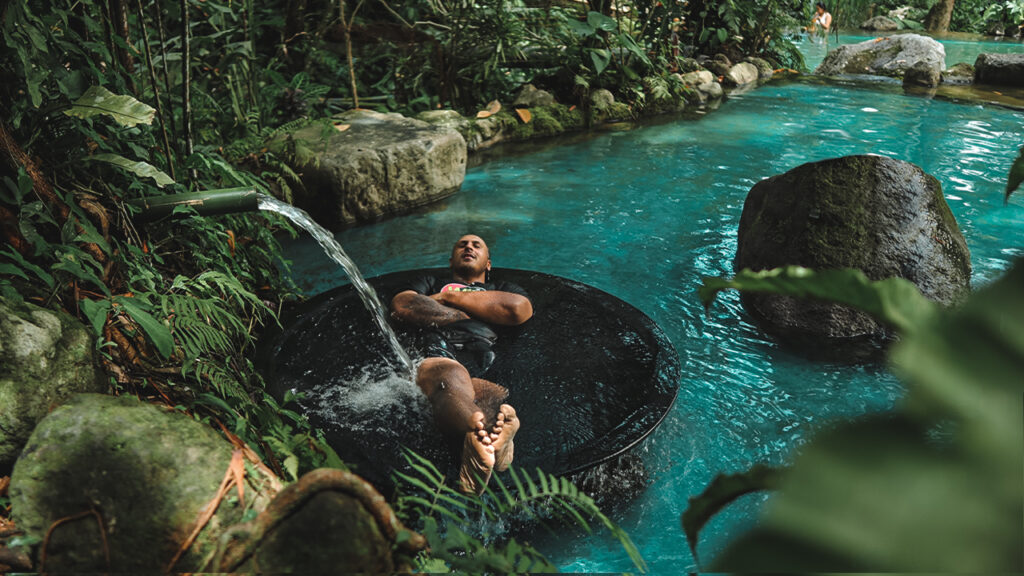 What are three things LGBTQ+ travelers should do when visiting Chicago?
Visit Northalsted (Boystown)! It's the LGBTQ+ headquarters of the city not to mention the oldest LGBTQ+ neighborhood in the country! From queer-owned businesses to nightlife you can't miss Boystown.
For food, visit the Chicago Diner! Okay, hear us out first… Chicago Diner is a vegan and vegetarian restaurant (also located in Boystown) but trust us, the food is incredible. And we aren't even vegan!
For the nightlife, go to Roscoe's Tavern!  This is the gay and lesbian bar/nightclub in Chicago. They have great food, too!  Whether you're looking for a fun night of dancing or a place to hang out with friends to just be free and dance the night away; Roscoe's is the place!  It's basically a rite of passage when visiting Chicago!

What are your top three favorite places to visit? Why?
In no particular order…
Thailand
Doesn't matter if you go to Bangkok, Phuket, Chiang Mai, or even a city that barely anyone may know. Thailand is the country to visit––the cost of living, the food, the people, the culture. We lived there for a full year, and it was the best decision we ever made. It's also an incredibly welcoming and queer-friendly country.
The Philippines
You'll find the kindest people you will ever meet anywhere in the world. We never heard of Filipino hospitality until we moved there (for a year)… and wow! We have never been shown that type of hospitality in our lives, from strangers mind you, not even from our own families. [laughs] They are so incredibly giving, kind, gracious, and all-around the best people ever! Like our friend Albert who was our first encounter of Filipino hospitality, and whom we truly consider family today! And then, to make this country even more incredible, it has the most unique, picture-perfect natural beauty. Their entire country is an adventure seeker's dream come true. Go, go, go!
Nepal
The landscape alone is a world all its own!  The people are incredibly kind and forthcoming, the cost of living allows you to enjoy so much more, and you will never feel like there's nothing to do. Oh, and the food is delicious!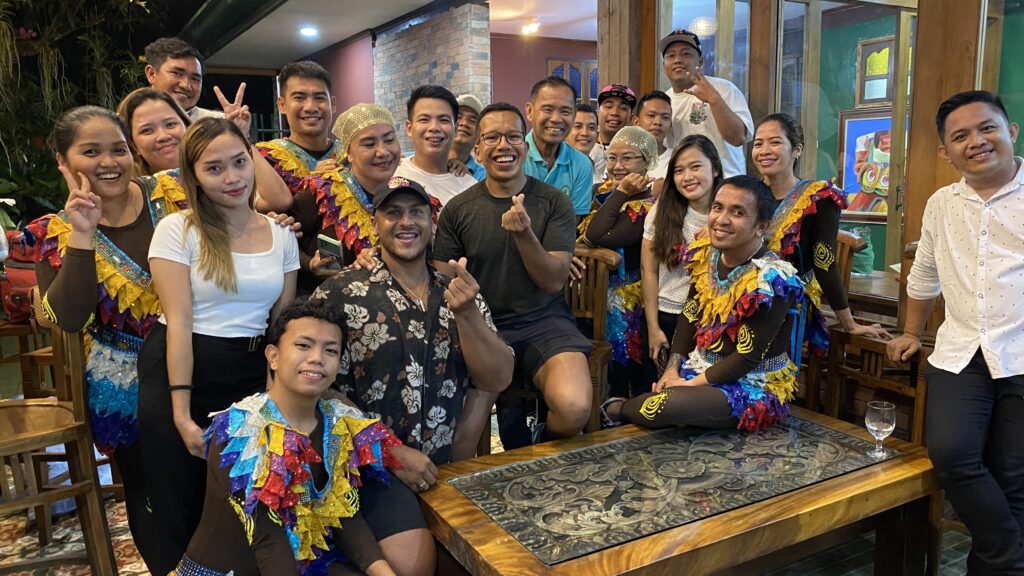 What three places are still on your bucket list to visit? Why?
Iceland
When you think of the great outdoors in terms of a place having it all: black beaches, ice caves, volcanoes, waterfalls, mountains galore, and the list goes on––Iceland is our place! One day, we want to rent a camper van and drive the entire country. We are adventure seekers at heart who prefer hiking to lying on a beach.
Japan
Who doesn't want to go to Japan? The food scene alone excites us beyond belief. Japan is one of those countries that is equal parts modern and equal parts ancient. They take so much pride in preserving their history and culture. Just to make it more incredible, Japan's natural landscape is absolutely breathtaking. It's everything we look for in an ideal travel destination.
Jordan
We are aware Jordan is a quite conservative Muslim country, but they are also one of the most progressive.  As for why? The truth is one place piqued our interest and we've never lost sight of it: Al-Khazneh!  It's the incredible rock-cut tomb in Petra. Look it up, I'm sure you've seen photos of it!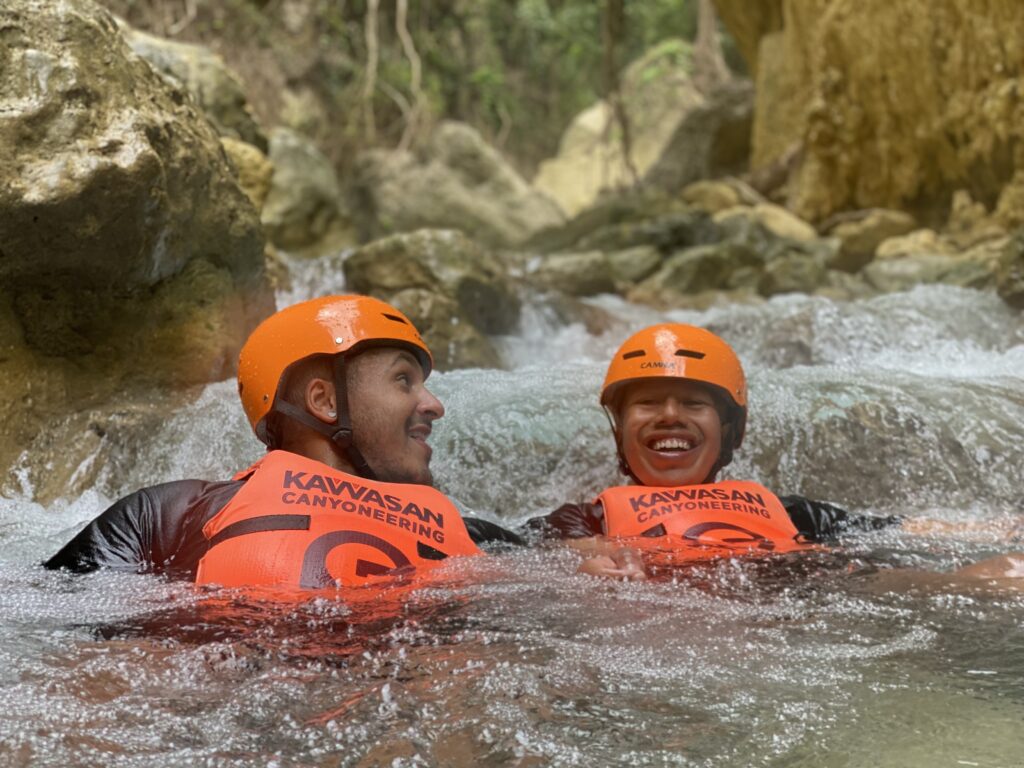 What's one thing you never forget to pack in your suitcase?
Will: Our drone. The drone is my baby, and the camera is Jose's. They are in our carry-on, but they are the first things we make sure are packed. Our travels would not be complete without them!
Jose: We always make sure the electronics are the first thing we pack and the last thing we check to make sure we have before we leave.
You're going on a road trip or a long-haul flight. What singer or band is always on your playlist?
Will: Britney Spears. Done! Easiest question I've ever been asked. [laughs]
Jose: Gaga. Though we always sprinkle in some of Taylor's Reputation album.
You can follow Will and Jose's adventures around the world on YouTube, Instagram, and Facebook.