If you're in search of an LGBTQ+-friendly town to visit, Corning, NY may not seem an obvious first choice. Set into a swell of rolling hills far from any major city, Corning holds the dubious distinction of being a bright blue dot in a sea of red. For a city this small, in a county this rural, however, Corning has a wealth of attractions that make it both queer-affirming and well worth exploring.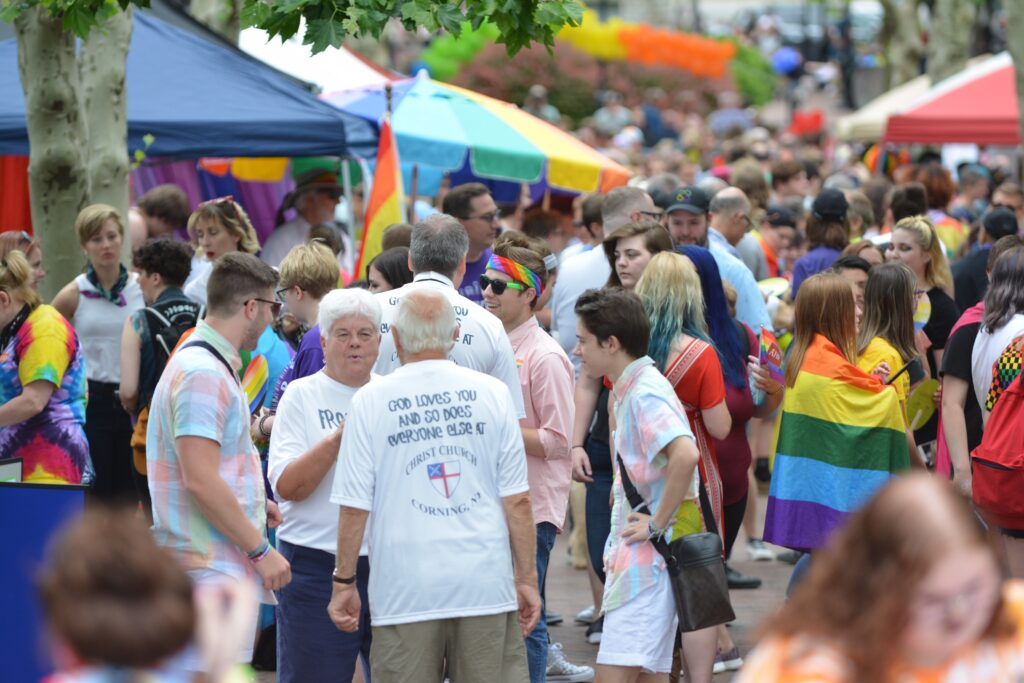 WHAT TO DO
Make your first stop the Rockwell Museum, upstate New York's only Smithsonian affiliate. Surprisingly, the museum has a diverse and unique collection of art, gifted by Bob and Hertha Rockwell. Permanent and temporary exhibitions feature marginalized artists and their work, which includes stunning portraitures by the trans artist Martine Gutierrez, the works by Keith Haring and Grant Wood, and the extensive collections of Native artists.
From here, take a stroll down Market Street, where you'll find historic architecture and a vibrant arts scene. Hot glass studios and galleries line the street, along with restaurants, shops, boutiques, and salons, two of which, AJ's and Primp, are gay-owned and much-loved. Don't miss Card Carrying, one of only two feminist book shops in the state of New York. Started by husband-and-wife team Randi and Dusty Hewitt, Card Carrying is a hub of socially progressive literature, local activism, and fun. Located in a tiny space barely nine feet wide, the store has become a haven for queer and questioning middle schoolers as well as adults. Take the time to chat with whoever is working and you'll be sure to walk out with a book hand-tailored to your interests.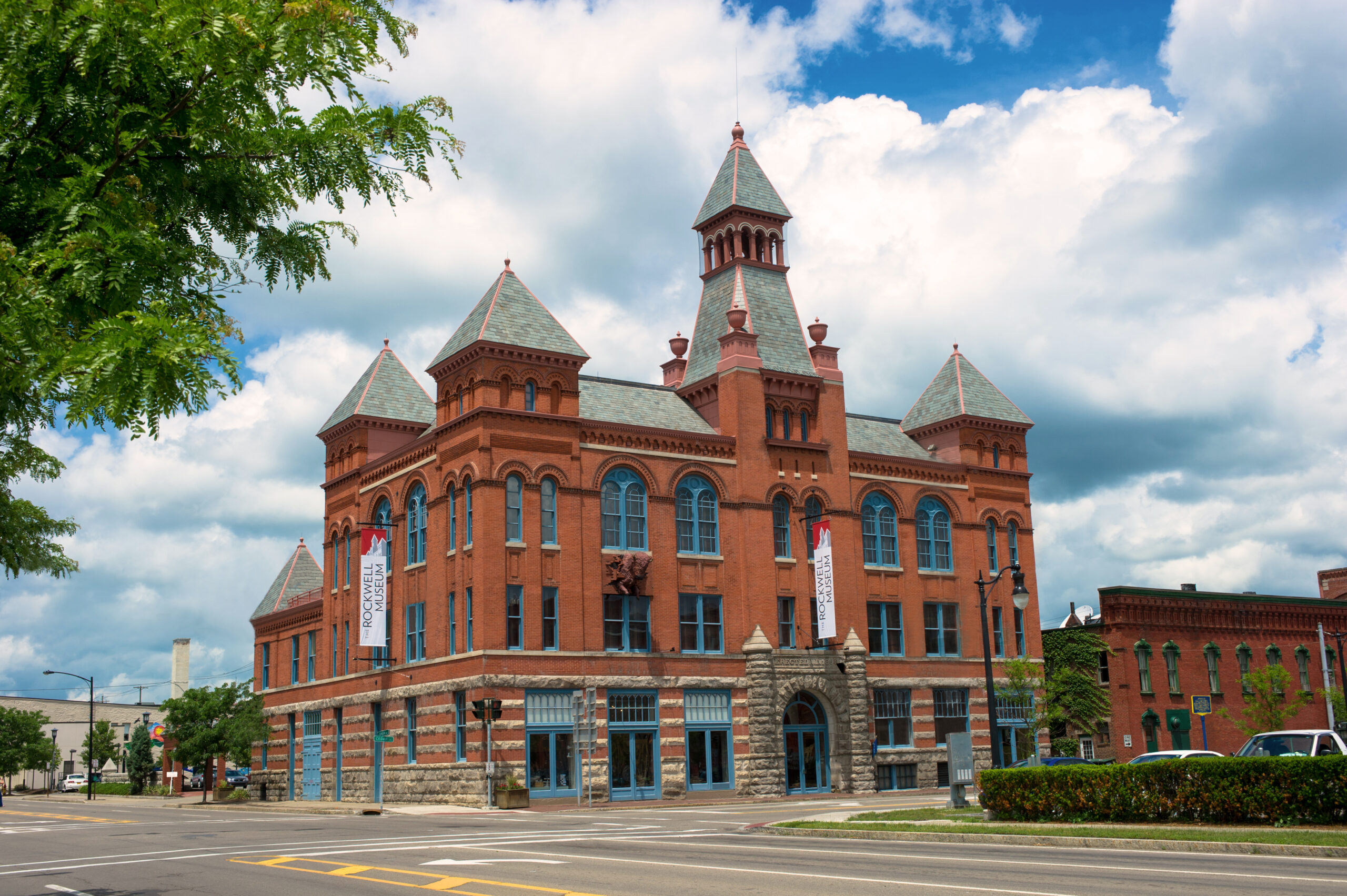 Before you leave Market Street, stop in at the ARTS of the Southern Finger Lakes and say hello to my wife, Connie Sullivan-Blum, the executive director, and peruse the work of local artists.
Be sure to venture off Market Street to check out the murals that make up the Alley Art Project. You'll be blown away by the apocalyptic and provocative work of queer Pueblo artist and designer Virgil Ortiz.
No trip to Corning is complete without a visit to the renowned Corning Museum of Glass (CMOG). At Centerway Square you can catch the free museum shuttle or take a leisurely walk across the historic pedestrian bridge. At CMOG you'll find everything from glass blowing opportunities to a spectacular collection of curated glass. CMOG continually updates its collection, recently acquiring a revolutionary sculpture by queer Black artist Vanessa German. Other LGBTQ artists in the museum's collection include Deborah Czeresko, one of the featured contestants on the Netflix show, "Blown Away," and the Hungarian artist Tamas Abel. The museum's upcoming exhibition Past/Present, opening in May 2022, features two queer stories.
If you're fortunate enough to be here in June, you'll find a gratifying Pride experience. Over 2,000 people attended Corning's first Pride in 2019, and 2021's COVID-reimagined car parade drew crowds of supporters. In 2022, Pride will feature both a car parade and a festival, and you won't want to miss either!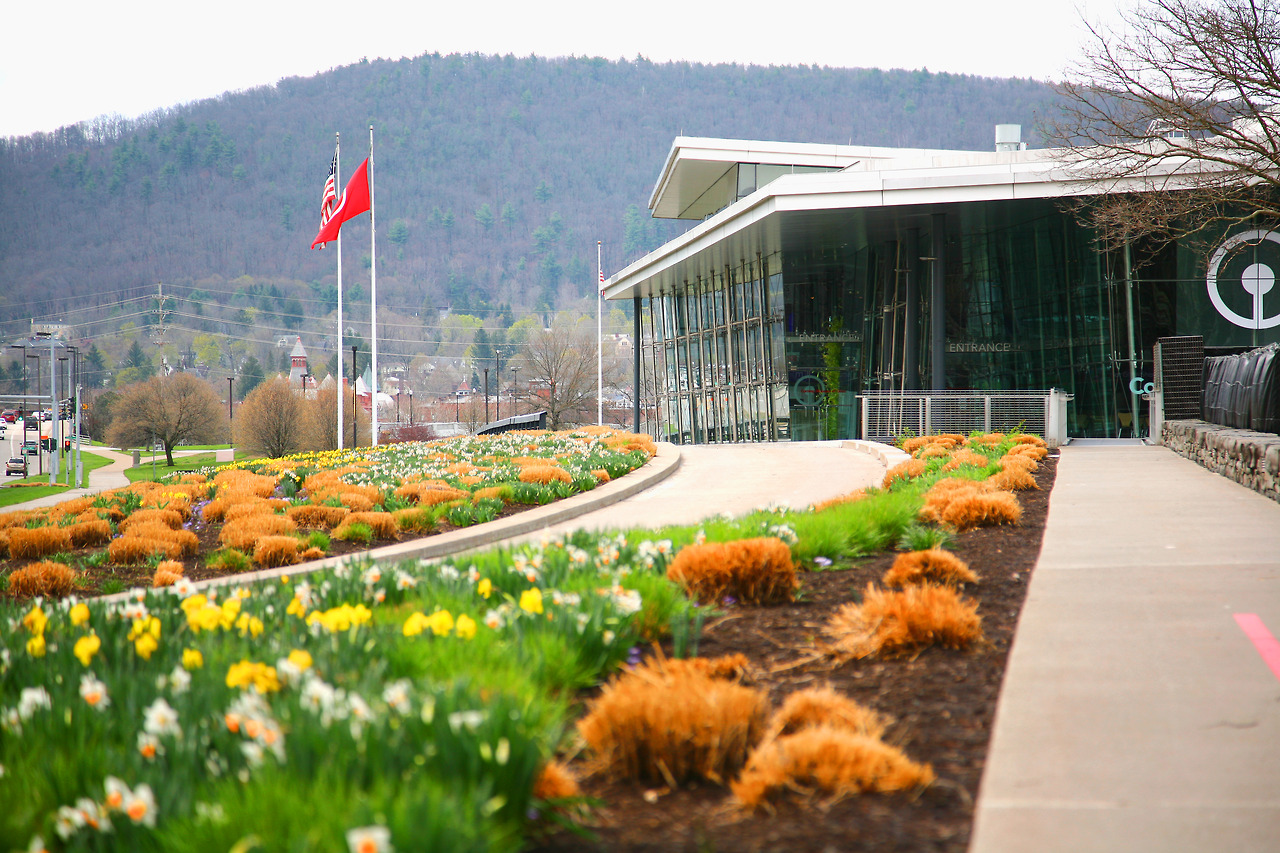 WHERE TO EAT
You'll find a delectable and varied culinary experience on Market Street. Start with one of Tarrah Seaver's cupcakes from the gay-owned scratch bakery Laurabelle's, and then settle into the gently hippie vibe at Soul Full Cup, featuring locally roasted and ethically sourced coffee.
When it's time for lunch, you'll find a welcome reprieve from technology at queer-friendly Hand and Foot. Put away your phone, take a seat at the long communal table, and order a beer. Owner Danny Morton's menu ranges from a fried tofu po'boy to smoked chorizo.
For a romantic dinner, slide into a cozy booth at The Cellar, a modern fusion restaurant featuring locally sourced ingredients and innovative cocktails. Owners Michael and Ellen Lanahan are open and welcoming, committed to providing honest, passionate, and respectful service to all. Although it's not gay-owned and operated, the Quincy Exchange welcomes LGBTQ+ patrons and serves seasonal dishes alongside a selection of craft cocktails, wines, and beers. A reservation is recommended because it can get busy for brunch and dinner.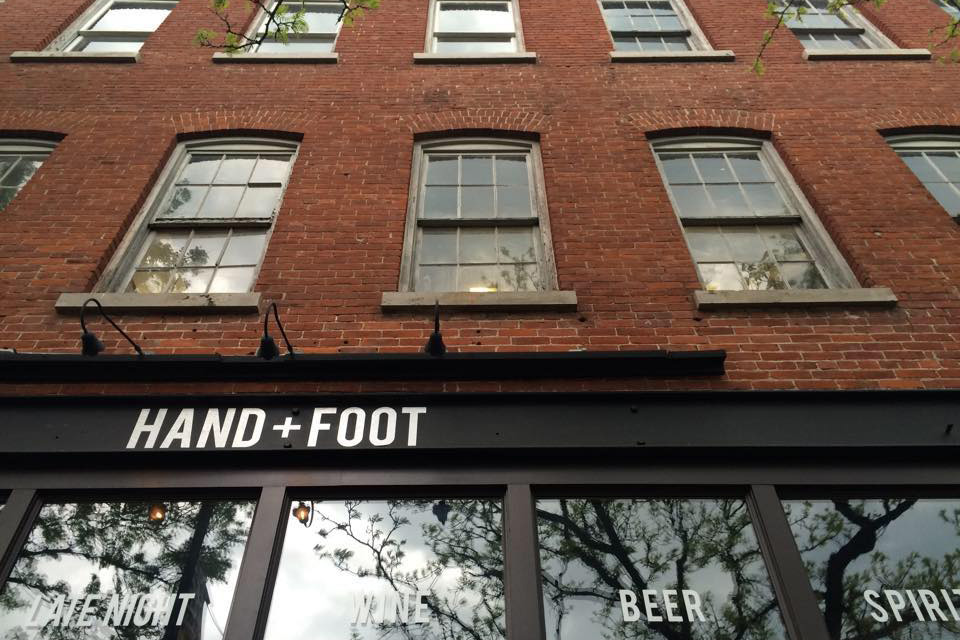 WHERE TO STAY
Here in Corning, you're on the edge of one of New York's great treasures: The Finger Lakes, a region spanning 11 lakes, 25 state parks, and more than 100 local wineries, breweries, and distilleries. If you decide to venture there, book a stay at the Blackberry Inn Bed and Breakfast, a boutique 1830s Greek Revival Farmhouse, where you'll be welcomed by Brian and David, genial proprietors, and excellent cooks.
While you're there, enjoy a kayak on the majestic Seneca Lake and know that over 500 people, including me, have been arrested to keep it safe from fracking waste. In this often-overlooked area, you'll find people who are welcoming, creative, and committed to activism: a rewarding destination for any LGBTQ soul who makes their way here. Come check it out for yourself!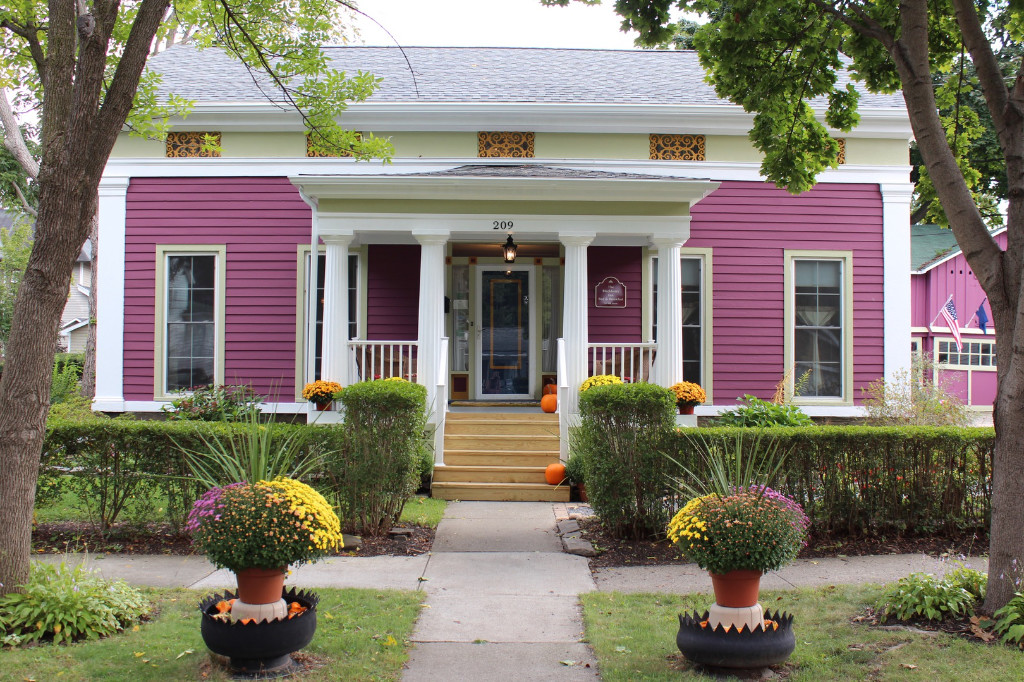 For a longer trip, you may want to consider checking out our article about wine tasting in the Finger Lakes Wine Region.