I've often thought of Vancouver's setting as similar to San Francisco but with bigger mountains and more green space. And the comparison still rings true after a recent visit to this bustling urban center, located about a three-hour drive north of Seattle. Canada's Pacific gem is truly a queer paradise, with sparkling water views everywhere, hiking, and biking trails aplenty, art and architecture, and a certain fabulousness across the metro area.
Vancouver does bring gray rainy skies to some traveler's minds, but the city enjoys dry, warm summers, and I had brilliant sunshine for my entire visit. There's so much to do here even before the queer bars on Davie Street get rocking, so make sure you get out to really experience all the city has to offer. During a recent trip with my husband, I pulled together a list of some of our favorite experiences that you should consider when planning your trip to Vancouver.

Tour Stanely Park to Learn About Its History
Immerse yourself in the history of iconic Stanley Park with the indigenous-owned company Talaysay Talking Trees Tour. Our guide was the delightful and thoughtful Seraphine Lewis, who is from a Squamish family. And, in fact, Stanley Park was home to Squamish villages before being burned to the ground by white settlers. The last family was removed in 1935, just part of a painful history that is still being felt today in Canada. We learned so much about the nature in the park and how the indigenous people used plants and trees, from huckleberries to skunk cabbage to the green fresh shoots of the hemlock. You can chew them, and they taste almost like a citrusy gum. We even learned about the life cycle of forests, and how the red alder, cedar, western hemlock, and Douglas fir all take center stage at different points in time.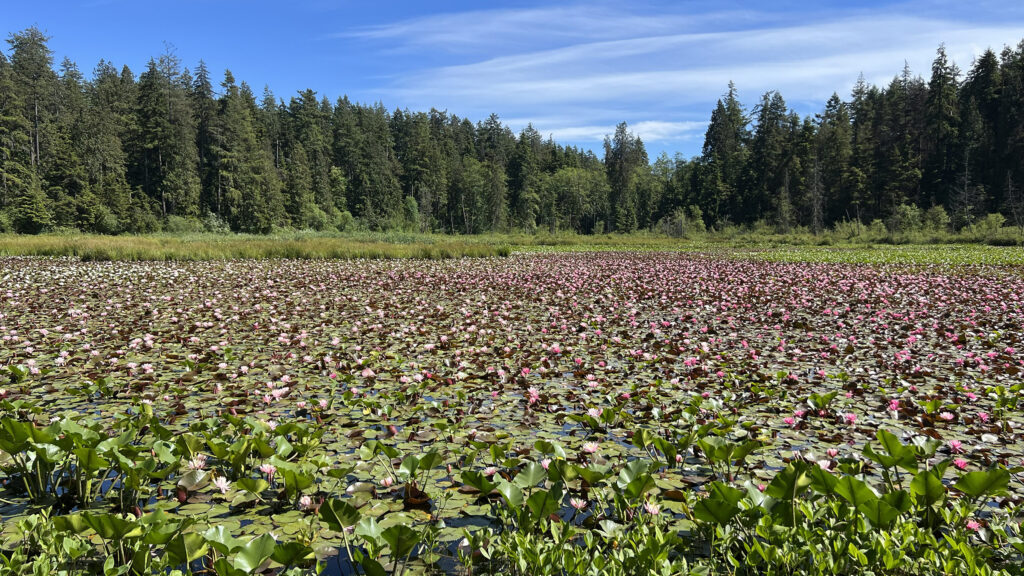 ---


Get a Bird's-Eye View of the Canadian Rockies
Located at Canada Place, Fly Over Canada recently celebrated its 10th anniversary and it's a wonderfully done film. You're seated in long rows and buckled in, and the seats move forward, suspending you over a half-dome-shaped screen. The seats gently tilt in time with the aerial imagery with added sensory experiences, like wind and occasional mist. It really makes the fantasy come to life. My kids loved it almost a decade ago when our family vacationed in Vancouver. This time, I opted for the new "Windborne: Call of the Canadian Rockies" film, and it was breathtaking. I felt like I could almost reach out and touch the glacier and craggy, snowcapped peaks as we flew past them.
---


Go Shopping on Granville Island
Not really an island (more of a peninsula), Granville is a wonderful part of the city to wander around for a few hours. The main draw here is a series of public markets, with vendors hawking fruits, vegetables, meats, and cheeses, as well as specialty items like spices and sauces. You'll find plenty of ready-to-eat foods, too, like donuts and chocolates, along with restaurants serving everything from fish and chips to Asian to Mexican fare. There's also plenty of traditional shopping on the island, as well as outdoor activities like stand-up paddleboarding. A fun way to get here is via the Aquabus ferries, which connect many neighborhoods within the city.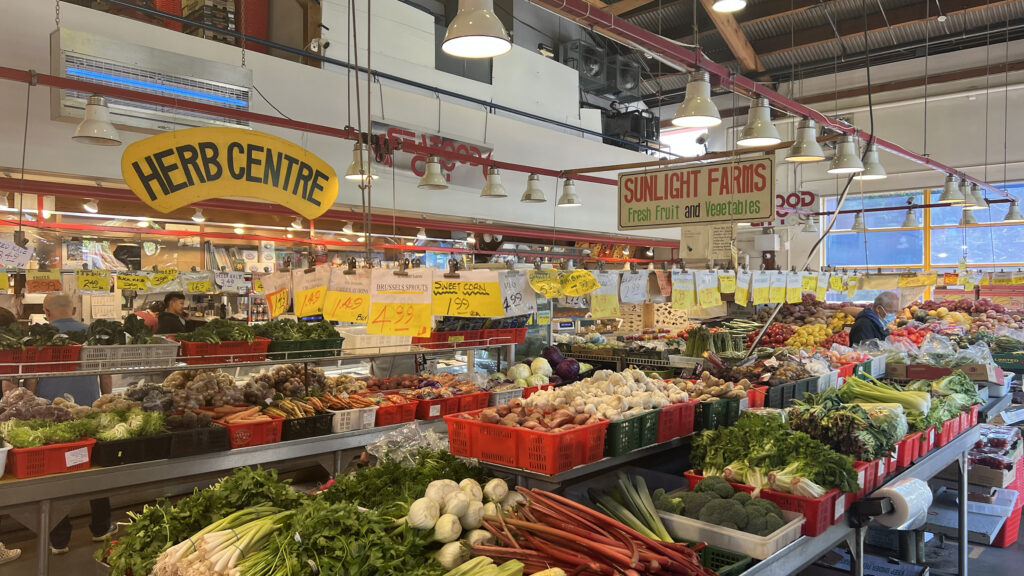 ---


Enjoy Panoramic Views from a Popular Lookout
This Space Needle-like observation tower, the Vancouver Lookout cheats just a little bit, as it pokes out the side and top of an existing office building to achieve its lofty perch. But we'll forgive that, as the view from 553 feet up is really memorable. You're in the midst of the cluster of high-rise buildings downtown, so there are interesting things to see in every direction, including the wondrous mountains to the north and the high-rise suburbs off to the east.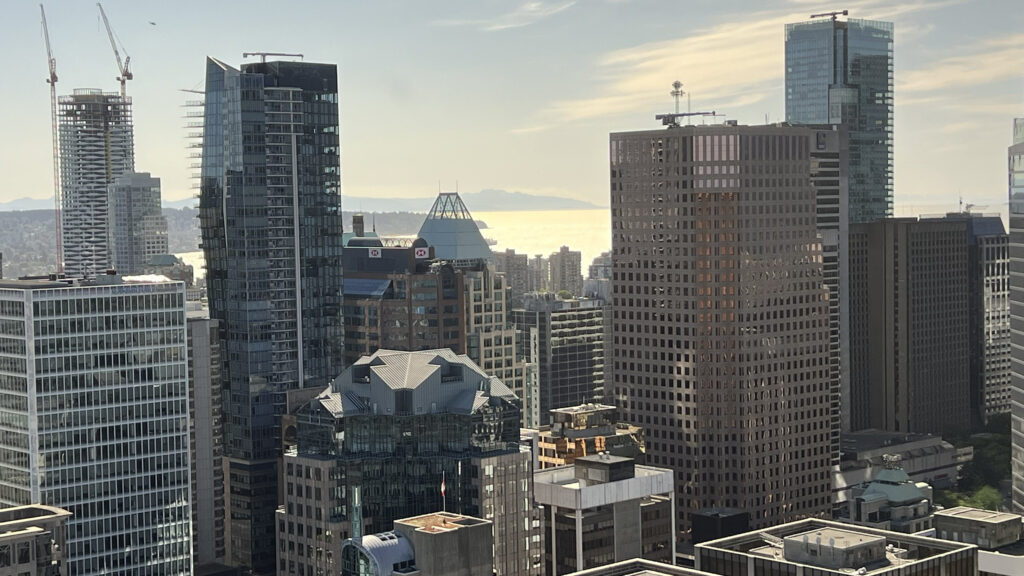 ---


Experience Vancouver's Gay Nightlife
While the whole city feels super queer, the historic heart of gay Vancouver is Davie Village, located in the West End. Running along Davie Street, you'll find a plethora of queer bars and restaurants.
The Junction is a community bar, with a little bit for everyone. They host a regular drag bingo that supports Vancouver Friends for Life Society, for older members of the LGBTQ+ community. There are shows here practically every night, including one called "Trans for Trans" that's held monthly. Go for trivia on Monday nights, drag shows on Tuesdays, the "Drag Me to Hell" show on Wednesdays, a nonbinary show on Thursdays, or Unity Fridays for People of Color. I've heard people say that this club is like the family room of Davie Street.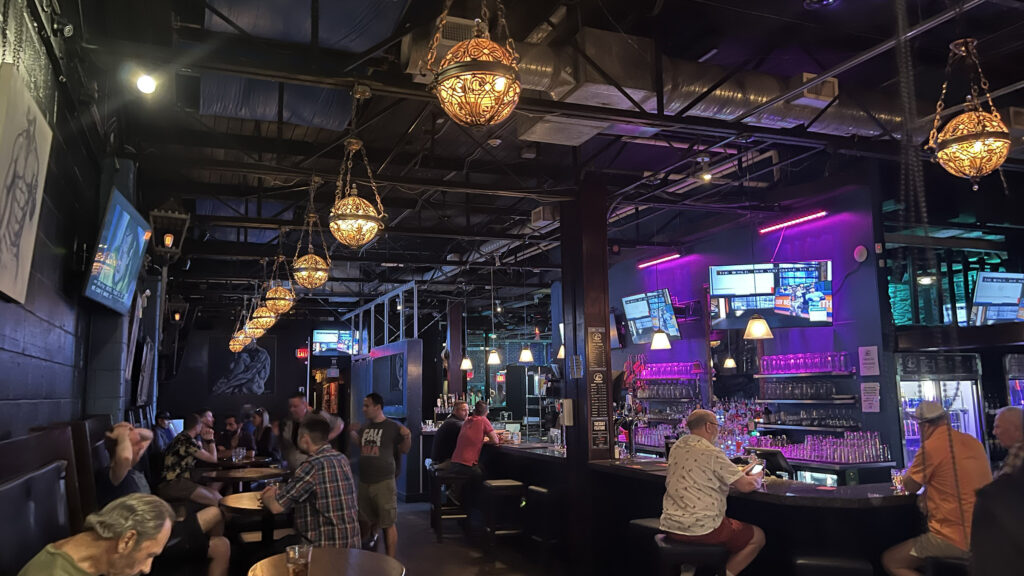 Over at Pumpjack Pub, you'll find a fun neighborhood bar. Big windows in front can roll up, so it feels like you're outside when there's nice weather. There's also lots of street seating. It felt like a typical neighborhood queer bar when I was there and seemed to attract a bit of an older crowd.  
Right down the street, 1181 features a cool vibe and some very attractive bartenders. Bartender Louis told us how Pride Week is such a party at 1181. They close at 4 a.m. — and bars on Davie Street are the only ones allowed to close after 2 a.m. On many weeknights, the crowd features a lot of students stopping by, and the scene grows more lively later in the evening. And on weekends, the vibe is great because "it all becomes a dance floor and people are dancing shirtless."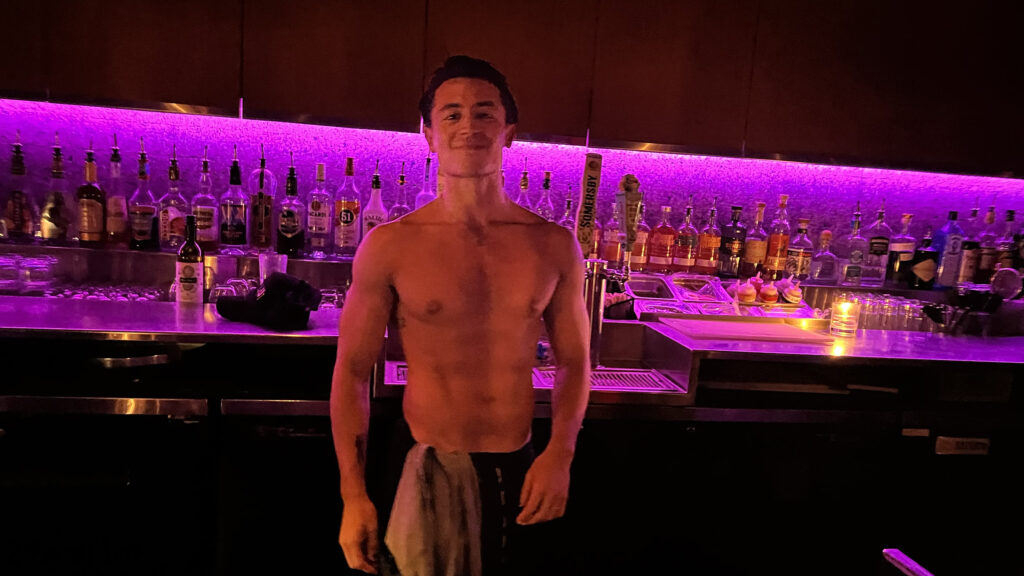 ---


Stay in a Unique, Convenient Hotel
I chose the Fairmont Waterfront for my city adventure (it's one of three Fairmont properties in the city, plus there's a fourth next to the airport). The hotel is well-situated in the heart of Vancouver's waterfront, with east access to the cruise ship terminal, convention center, and the popular Vancouver Seawall walking/biking trail.
One of the most interesting things I found here was the hotel's true passion for bees — yes, bees! The staff works with these important insects, which are vital to so many crops. There are numerous hives located on the property's roof, and free daily tours are given to guests who are interested in learning about the program. What's more, the hotel occasionally hosts innovative Pollinator Dinners at the fantastic ARC Restaurant, located just off the lobby. I was fortunate enough to experience one, where Executive Restaurant Chef Adam Middleton showcased the amazing powers of pollinators with a five-course meal — each dish paired with a glass of local wine. Middleton has also created a feature menu for ARC with more than a dozen ingredients, each requiring pollination, allowing all diners to experience this unique collaboration.