The leaves are getting ready to change colors and the aroma of pumpkin spice will soon fill the air. New Yorkers from all five boroughs often lean into the Hudson Valley for apple picking and leaf peeping every fall, so why don't you? Whether it is a day trip or a long weekend you are after, Hudson Valley has you covered. If it's fall colors you're after, I LOVE NY offers a fall foliage report that offers weekly updates for those craving everything fall (don't worry, this is a judgment-free zone).
We picked 10 of our favorite fall destinations in Hudson Valley, including Washington Irving's Sunnyside, Storm King Art Center, Art Omi, and Wilkens Fruit & Fir Farm. Pull up your calendar and mark a date for your Hudson Valley fall adventure!

Art Omi (Ghent, New York)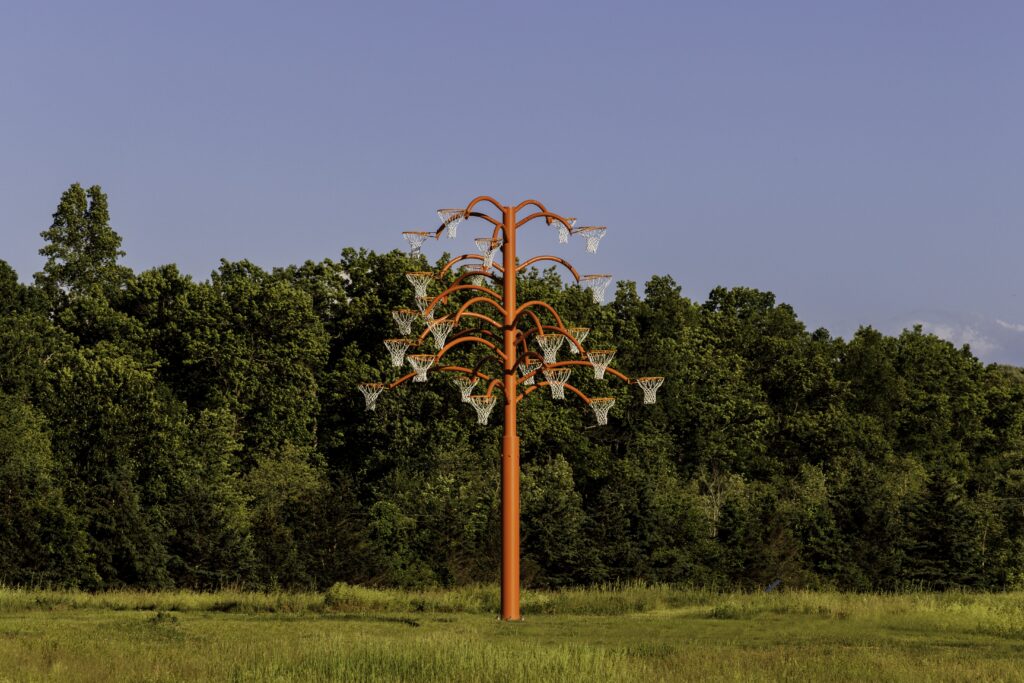 Experiencing Art Omi during the fall season is truly unparalleled. Situated in the picturesque Hudson Valley, this one-of-a-kind 120-acre outdoor sculpture and agriculture park along with its cultural center, transforms into an idyllic sanctuary for artistic immersion amidst the breathtaking canvas of autumn's magnificence. As leaves turn vibrant shades of red and gold, the sculptures scattered throughout the landscape take on a new dimension, creating an intriguing interplay between nature and creativity.
Walking through the trails feels like embarking on a journey of discovery, where contemporary sculptures like Wendy Evans Joseph's Sensory Journey and LEVENBETTS' Zoid surprise visitors at every turn. A trip to Art Omi in the fall offers the perfect blend of artistic inspiration and natural beauty that is bound to leave an impression. Additional Art Omi favorites include Atelier Van Lieshout's Blast Furnace and Will Ryman's Sisyphus.
Pop into The Charles B. Benenson Center and Gallery to register, gather information from the Visitors Services Desk, and take in the Newmark Gallery before embarking on the outdoor component of your perfect fall day.
---

Bear Mountain State Park (Bear Mountain, New York)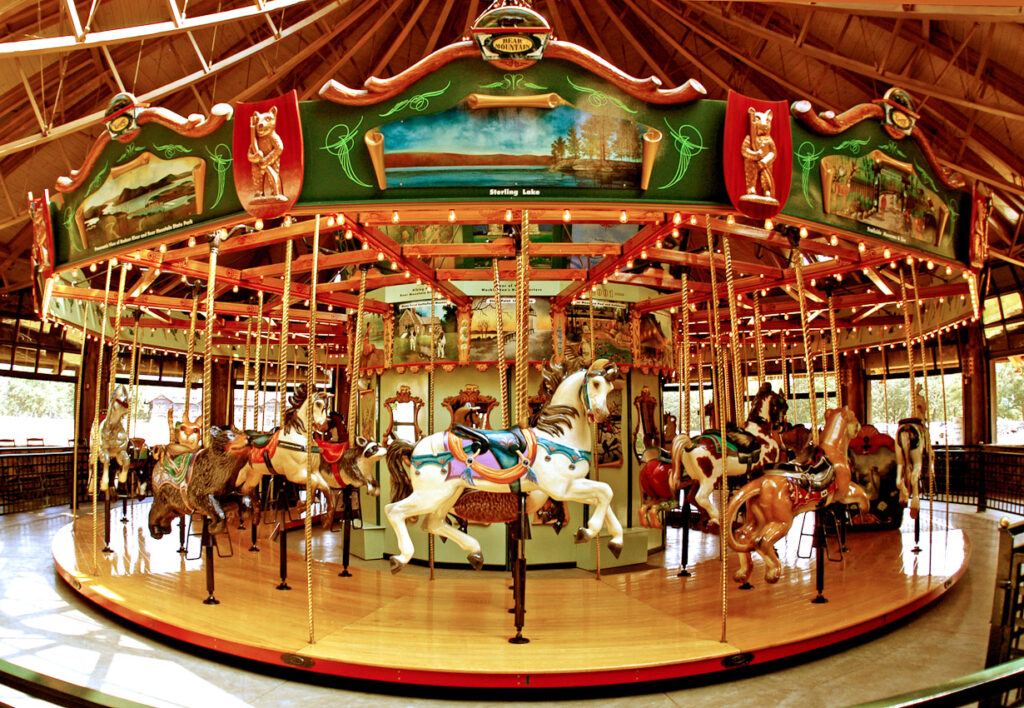 Why stay indoors when you can get out on the trails at Bear Mountain State Park? As the leaves begin their transformation, the park's rugged terrain becomes a stunning canvas of oranges, reds, and yellows, creating a picturesque landscape that is perfect for hiking and photography. Take in the iconic Bear Mountain Bridge, offering panoramic views of the Hudson River running directly through an autumnal wonderland. It may be too late in the season for paddle boarding, but you can still check out the picturesque Hessian Lake and enjoy a fall picnic nearby.

Interested in spending the night in the park? The Bear Mountain Inn and Overlook Lodge, a member of Historic Hotels of America is a stunning property. Be sure to go for a ride on the epic Merry-Go-Round Pavilion during your stay. There are a variety of trails you can explore in and around Bear Mountain State Park, but AllTrails notes Popolopen Torne Loop is one of the most popular. The moderate hike is about 5.2 miles and usually takes about three hours to complete. Be sure to bring a bear whistle. Although it is rare, it is possible to encounter an actual bear in Bear Mountain.
---


Dia:Beacon (Beacon, New York)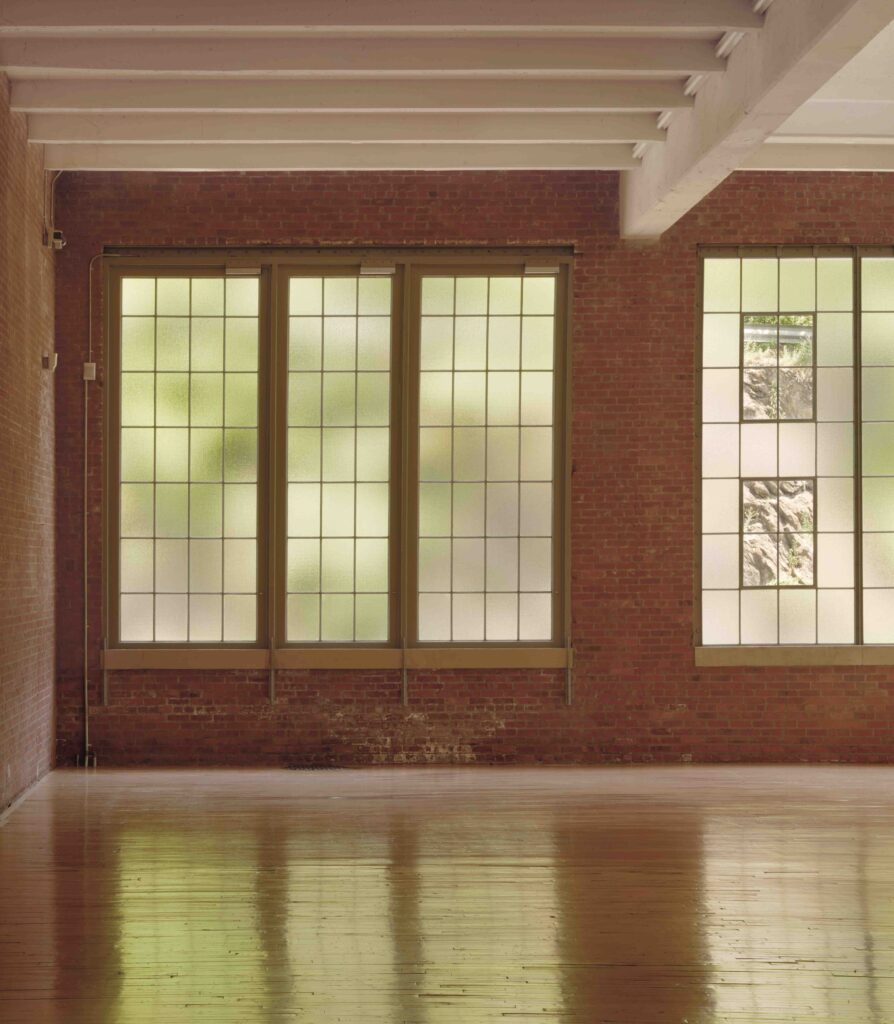 Looking for a rainy fall day activity? Try Dia:Beacon. Beacon has long been a popular destination for weekend getaways and trips, but the Dia:Beacon Museum has truly brought the art world to town. Established in 1974 in NYC by Philippa de Menil, Heiner Friedrich, and Helen Winkler, Dia was created with the mission to support artists working on ambitious "visionary projects that might not otherwise be realized because of scale or scope." Dia's collection of site-specific installations and artworks extends beyond the confines of New York City and reaches across the western regions and even as far as Germany. Additionally, her creative footprint graces the extensive galleries of Dia:Beacon.
Established in May 2003, Dia:Beacon finds its home within the repurposed walls of a former Nabisco box printing factory, nestled on the picturesque banks of the Hudson River in Beacon, New York. Embarking on a journey to this museum presents a rare and enchanting opportunity to immerse oneself in Dia's extraordinary array of artworks, spanning from the dynamic 1960s to the vibrant tapestry of the present day. Get up close and personal with the expansive work of artists like Larry Bell, Richard Serra, and Michelle Stuart. If you are looking for a late fall outing, Andy Warhol's Shadows will take center stage.
---

New York Renaissance Faire (Tuxedo Park, New York)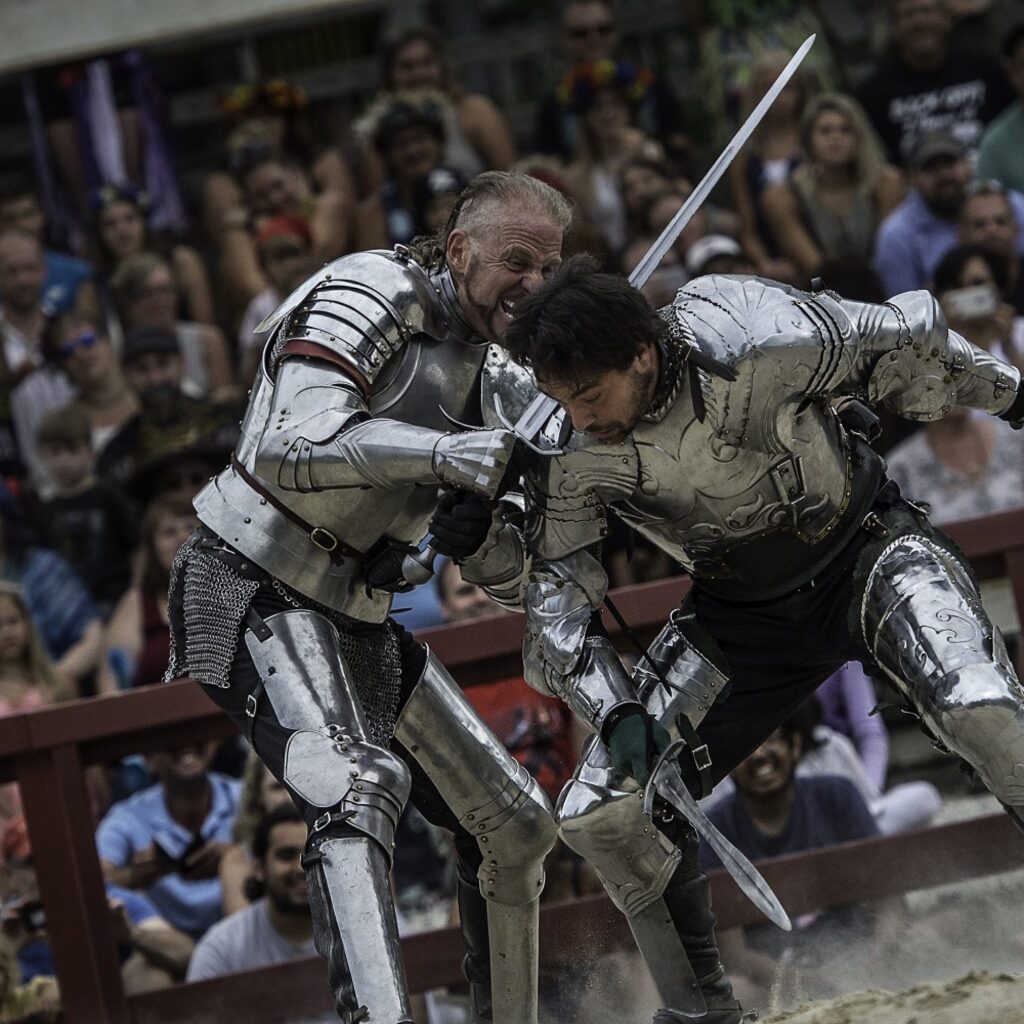 A visit to the New York Renaissance Faire in Tuxedo Park during the fall is a delightful journey back in time. From August 26 through October 8, you can take autumn with a bit of whimsy and Renaissance magic. Immerse yourself into a world of knights, jesters, and fair maidens. Stroll around the grounds and encounter lively performances, artisan crafts, and the savory aroma of traditional faire foods like Sir Lancelot's Bratwurst and Bangers, Turkey Legs from Little John's, or even a simple Half-Sour Pickle.

The faire, set against the backdrop of a picturesque forest, is truly a fun way to spend a fall day. Whether you go to watch a jousting tournament, go on a 1599-themed pub crawl, or simply mingle with the costumed characters, the New York Renaissance Faire will truly offer you a memorable experience. If you are looking for a fun "theme weekend" to check out, September 16 and 17 is Pirate Weekend. "Yar! Hoist the mainsails, drop ye anchor, and don your best dress, ye scallywags!"
---

Sleepy Hallow Cemetery and Old Dutch Church (Sleepy Hallow, New York)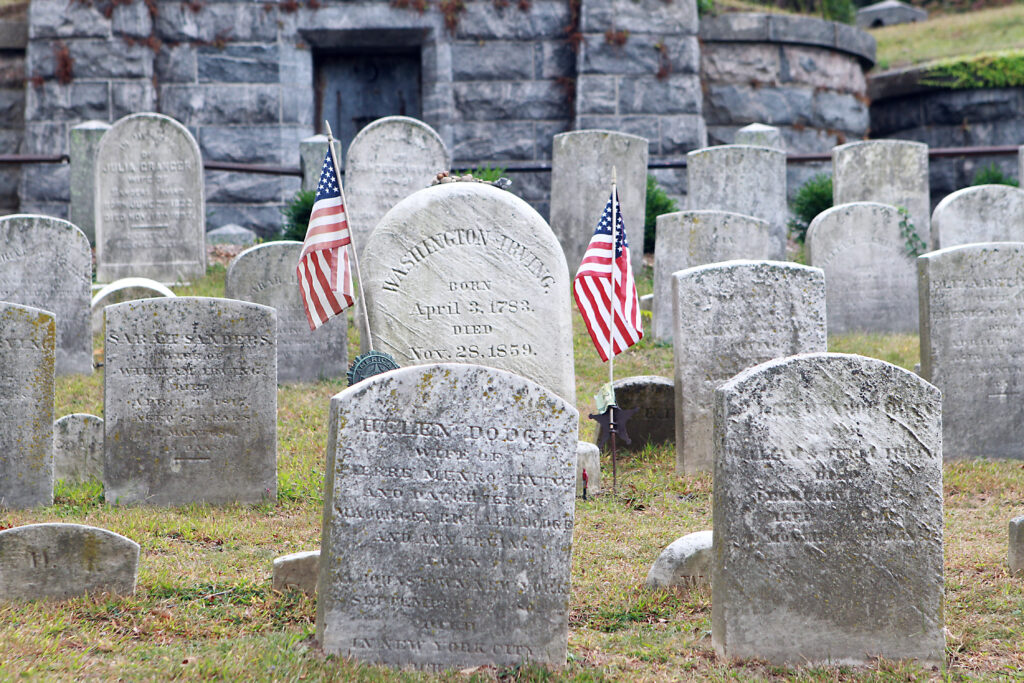 If you are making a pilgrimage upstate in the month of October, you must stop in Sleepy Hollow. Old Dutch Church and Burying Ground was founded in 1685. This is the actual church and churchyard that appear in Washington Irving's short story "The Legend of Sleepy Hollow." Stroll through the 2.5-acre grounds and you may catch a familiar name or two from Irving's infamous story. Pick up a copy of Tales of the "Old Dutch Burying Ground" from Sleepy Hollow Gifts, the pop-up gift shop at the South Gate of Sleepy Hollow Cemetery.
While you are there, get even more into the Halloween spirit by exploring the 90 acres. Saturdays and Sundays feature a special walking tour: The Original Knickerbocker: Washington Irving & "The Legend of Sleepy Hollow." The last time I was up there we were too late for the tour but there the Headless Horseman was grilling in the cemetery and offered us BBQ and led us to where we could pick up some tchotchkes to bring home.
---

Steepletop (Austerlitz, New York)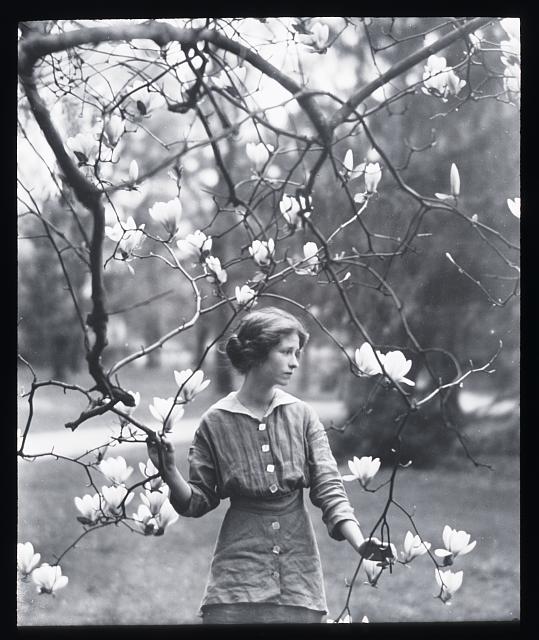 Head upstate to celebrate Edna St. Vincent Millay, the bisexual Pulitzer Prize-winning poet fondly remembered for her creative spirit and social activism. Historic Steepletop, the former home of Millay, will open its doors for "Steepletop Open Days 2023" on Saturday, October 7 and Sunday, October 8. Visitors can check out "Edna St. Vincent Millay: Through Their Eyes," an exhibition featuring a collection of Millay-related artifacts curated by Society Vice-President Mark O'Bersk.
Visiting the Edna St. Vincent Millay Society offers a rare glimpse into the life and legacy of a literary icon, allowing one to connect with her words on a profound level amidst the beauty of Steepletop. Take a deep breath of the crisp Harvey Mountain air and be sure to drive around the quaint town of Austerlitz before your tour. Old Austerlitz: Austerlitz Historical Society, a museum of historic homes and buildings from the 18th and 19th centuries in the Green Valley of Columbia County, is a charming place to visit. Be sure to check out the old Austerlitz School House dating back to 1814.
---

Storm King Art Center (New Windsor, New York)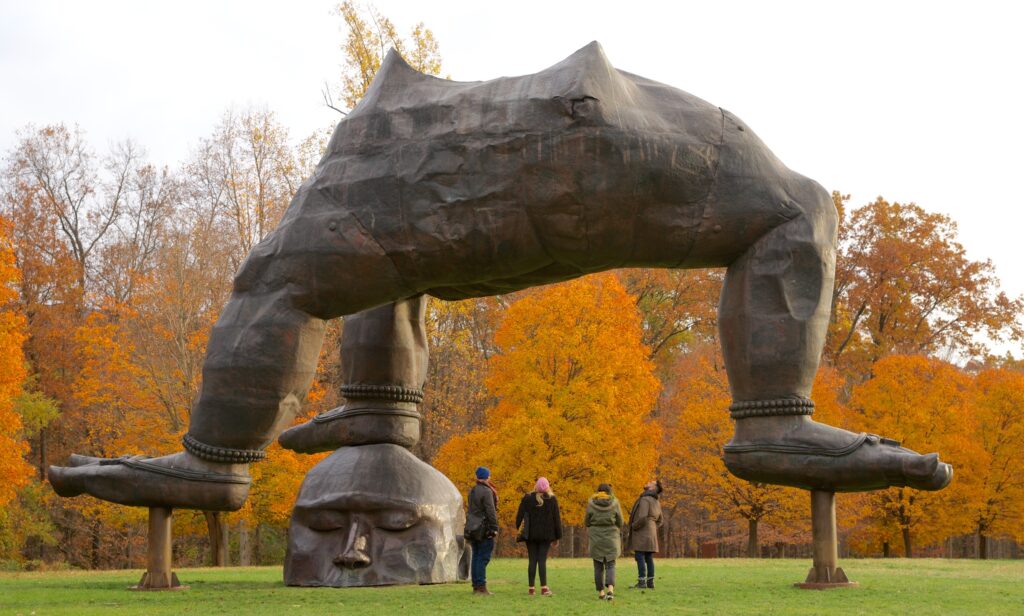 Set against the rolling hills of the Hudson Valley, Storm King Art Center is a 500-acre outdoor museum. Visitors can get up close and personal with large-scale sculptures and site-specific commissions under the open fall air. As the leaves transform into a spectrum of warm tones, sculptures like Alexander Calder's Five Swordsand Emilio Greco's Tall Bather No. 1 live in perfect harmony with nature's paintbrush.
Meander through the trails and encounter a multitude of monumental artworks like Alexander Liberman's Iliadand Zhang Huan's Three Legged Buddha. Two hundred thousand visitors travel to Storm King annually, and fall is definitely one of the most popular times to check out this incredible Hudson Valley landmark. Be sure to head up before November 13 to check out special exhibitions including works by Beatriz Cortez and Ugo Rondinone.
---


Van Cortlandt Manor (Croton-on-Hudson, New York)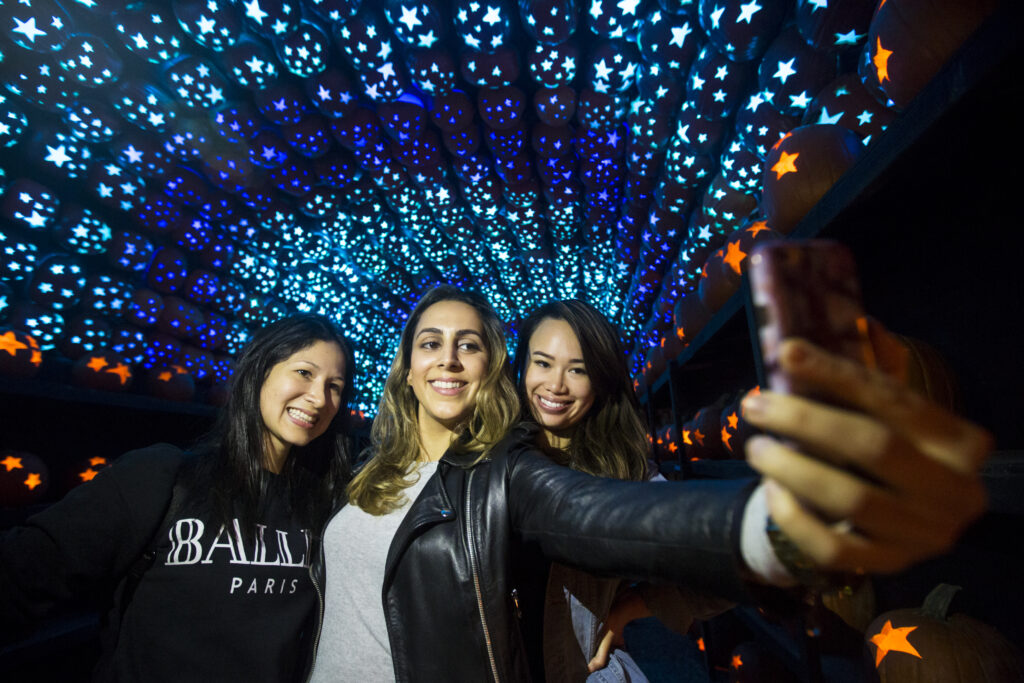 The stunning Van Cortlandt Manor dates back to the 1600s when Stephanus Van Cortlandt had the bottom part of this stone and brick house built. In 1749, his grandson turned a modest hunting lodge into a gorgeous residence. The property remained in the Van Cortland family until 1945 and it was eventually purchased by John D. Rockefeller, Jr. in order to preserve this stunning estate.
The property is currently under renovation but do not panic, we received word the annual Great Jack O 'Lantern Blaze event will return this fall! Visitors will be in for a real treat, with an impressive display of over 7,000 illuminated jack o 'lanterns designed, and hand carved by local artisans. Yes, over 7,000! All proceeds from the event support the programs of Historic Hudson Valley, a non-profit education organization. While walking through the Blaze typically takes about 45 minutes, we recommend allowing about 90 minutes for the overall experience.
---


Washington Irving's Sunnyside (Sunnyside, New York)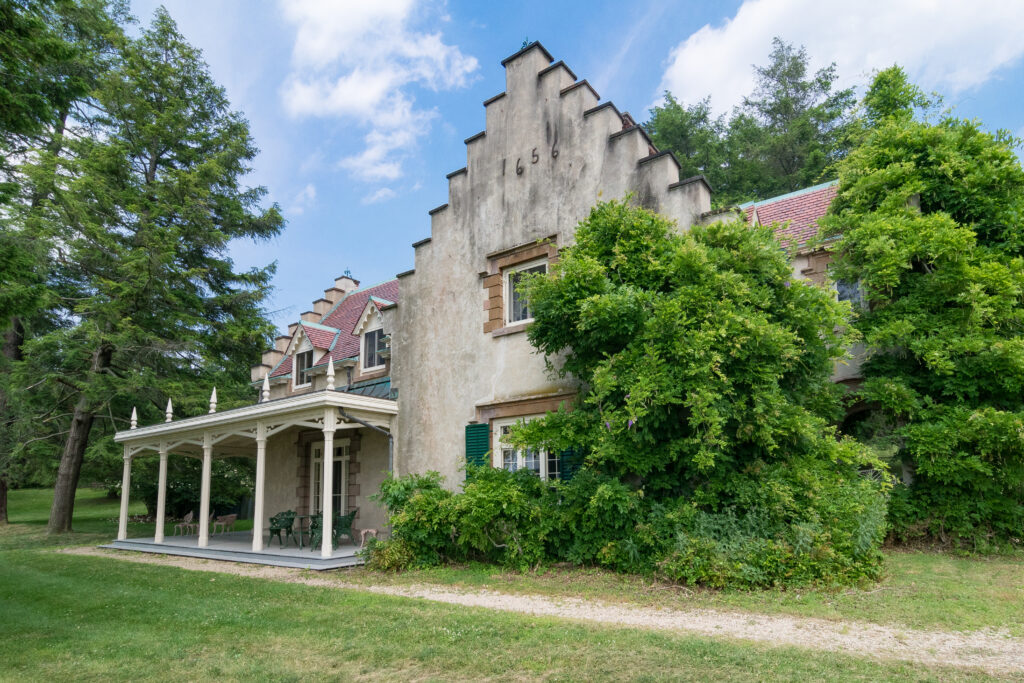 Over two hundred years ago, Washington Irving's "The Legend of Sleepy Hollow" introduced the world to unforgettable characters like the Headless Horseman, Ichabod Crane, and Katarina Van Tassel. Walk the grounds of America's "Founding Father of Literature" and take in the excitement of the season with Home of the "Legend" tickets from September 15 to November 12.
The house will be decorated for the season, an original shadow puppet short film will play on loop, and there will be games on the lawn as well as fall festive seasonal bites. If you need to brush up on your Washington Irving, the gift shop has you covered.
Irving's Legend will return again this fall. Performed under the stars at Sunnyside, expert storyteller Jonathan Kruk will share his spooky tale featuring live music and even an appearance from the Headless Horseman himself. Get into the spirit a little early with Kruk's performance of "The Misadventures of Ichabod Crane" on YouTube here.
---

Wilkens Fruit & Fir Farm (Yorktown Heights, New York)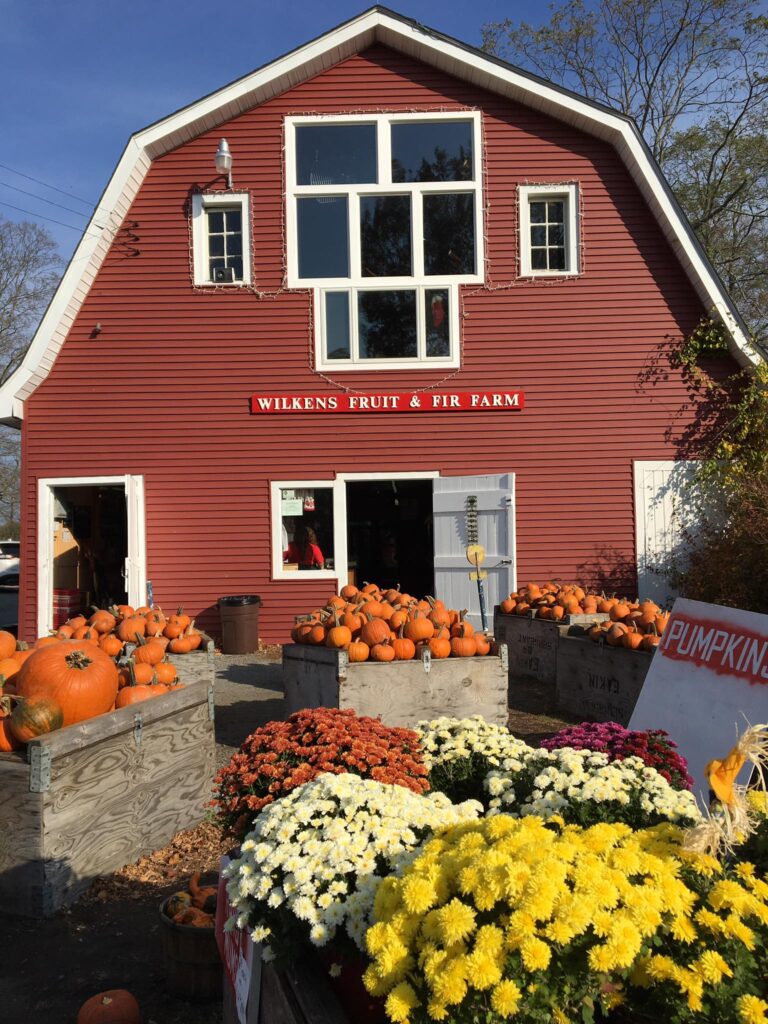 Located about an hour north of NYC, Wilkens Fruit & Fir Farm is easily one of the best places to go apple picking in New York state. If you have little ones in your group, it is the perfect spot for a fall hayride or let them run wild through the corn maze. The 2023 season officially kicks off on August 19 and it will mark the 107th year of harvest. The farm is open from Wednesday through Monday during the season. The farm's website notes that "the best time to pick apples is September."
Interested in picking up some autumnal goodies? Head inside to the farm market for fresh pumpkin donuts, spiced apple cider, apple pie, and all kinds of yummy bites. If you're looking for more to see and do in Westchester County, Visit Westchester provides a wide variety of fall ideas like the Fall Classic Mansion Tour at Lyndhurst Mansion, Ghost Tours of The Music Hall at Tarrytown Music Hall, and more.
---


More Hudson Valley Fall Fun
The historic and picturesque Hudson River Valley stretches up from Westchester along the Hudson River all the way up to Albany. Our list merely provides a glimpse of the abundant treasures awaiting exploration during the vibrant fall season.
Elevate your experience by dedicating a full weekend to your adventure, allowing time to discover other cherished towns along the way, such as Cold Spring, Rhinebeck, Hudson, Kingston, and even the iconic Woodstock. Boscobel House and Gardens in Garrison, New York, is featuring their Boscobel Chamber Music Festival from September 1-10 featuring some of the most sought-after chamber museums in the country with a stunning backdrop behind them.
RuPaul's Drag Race superstars Tina Burner, Alexis Michelle, and Scarlet Envy take the stage with Witch Perfect, a Hocus Pocus parody at The Egg in Albany on Saturday, September 30. If you're looking for a big gay outing, Big Gay Hudson Valley will kick off the season at Wilklow Orchards with their Out on the Farm: An All-Ages Queer Festival event on Saturday, September 30.
Imagine tractor rides through orchards, spirited apple-picking sessions, pumpkin painting extravaganzas, and the delightful indulgence of fresh apple cider donuts. It's all there, but with an extra splash of fabulousness—completely and utterly gay!
Looking for more leaf peeping adventures in New York? Check out our guide to leaf-peeping and wine tasting in the Finger Lakes!