The ultimate guide for some of the best LGBTQ+-friendly road trips in the world, including the queer-friendly places you should stay or see along the way.
There's nothing quite like the thrill of the open road. Traveling by car is a great way to absorb the essence of any particular region you happen to be passing through. It enables you to stop off in smaller cities, towns, and villages you may never have gone to otherwise. Previously, LGBTQ+ travelers may have avoided these types of trips out of fear for their safety outside of the big cities, but times have changed. As the world continues opening up to us as a result of cultural and attitudinal shifts, the possibilities for exploration and adventure are endless.
While it may take a lead of faith to travel by road, we here at Vacationer wholeheartedly encourage you to go for it! The benefits and experiences available to you make the potential sacrifices of time and comfort well worth it. You are sure to create memories that will last a lifetime and you just can't put a price tag on that.
Here are four international LGBTQ+-friendly road trips that will take you to the big cities you love while enabling you to experience the charms and character of the smaller cities along the way.

Argentina: National Route 40
Argentina's Route 40 is world-renowned for adventure-seeking tourists. It runs along the west side of the country parallel to the Chilean border and Andes Mountains, covering 3100 miles in distance. If you were to drive the entire route you would pass through 20 national parks and be exposed to breathtaking natural beauty in the form of ancient forests, mountain passes, glaciers, rock formations, and salt flats.
However, this is a smaller portion of this route, beginning in the city of Mendoza and ending in San Carlos de Bariloche. Argentina has a great reputation for being gay-friendly. The biggest scene would be found, unsurprisingly, in Buenos Aires, but Mendoza has a vibrant gay scene as well. What better place to start our excursion?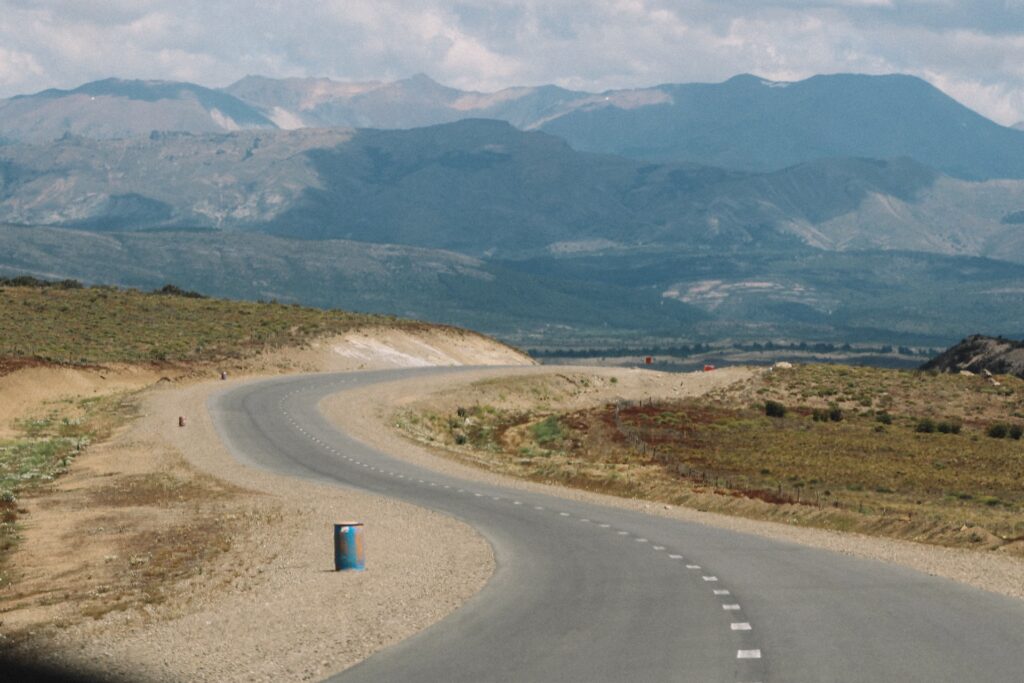 La Reserva is a great venue in Mendoza that hosts theater, concerts, and drag shows on the weekends. It's a good place to start with a few drinks before heading over to Queen Disco, the city's oldest gay club. Here you can mingle and dance with the gorgeous Argentinian men and women before heading back to your hotel. The Vines Resort and Spa is a luxurious place to stay and enjoy a lake view of the Andes. It is a boutique wine and culinary resort set amidst 1,500 acres of private vineyards. It combines rustic charm with modern convenience and comes highly recommended.
Mendoza, in addition to being a gay haven, is also an important wine capital of the world. Malbec wine and grapes are its key export. Each year from January until early March, the city has a grape harvesting celebration called Vendimia. The festivities culminate with the week-long Vendimia para todos, an LGBTQ+ event. This happens to be the second-largest queer event in Argentina, after Buenos Aires' Pride festivities in November.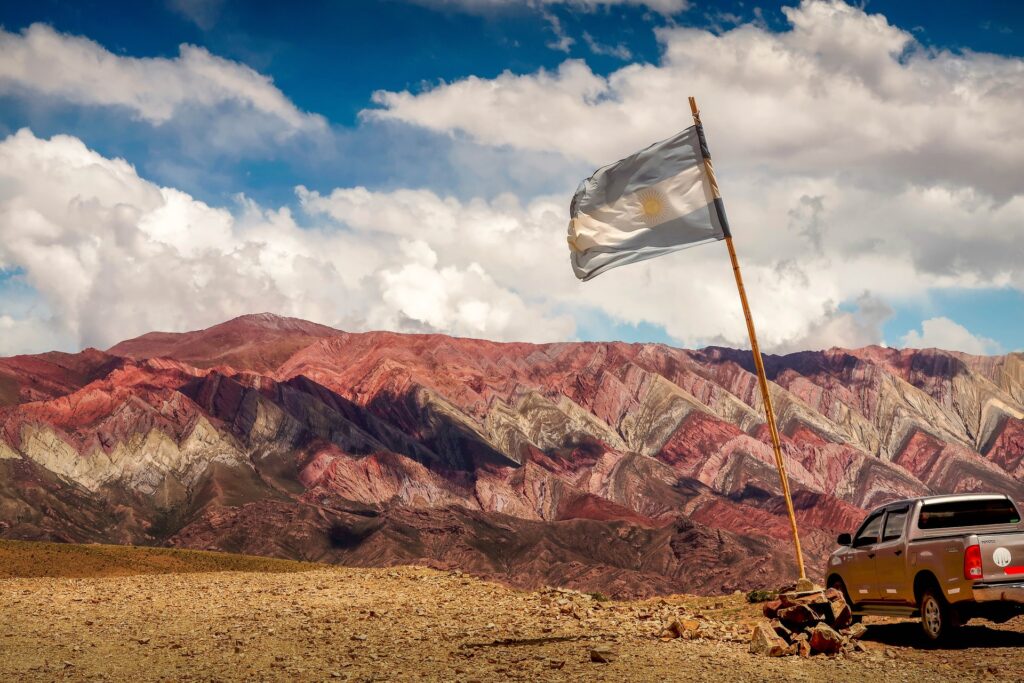 It's time to head south on Route 40 after you've enjoyed the charms of Mendoza. The scenic journey between Mendoza and Bariloche is a hefty 15 hours, so I encourage breaking the drive up. I would recommend stopping in the city of Malargue. It is about 230 miles south of Mendoza and is one of Argentina's hidden gems. There are lagoons and rivers here for fishing but even more impressive is the moonlike landscape found at La Payunia Natural Reserve. You can also check out caverns and rock formations surrounding Malacara Volcano and the thermal baths at Valle de los Molles.
From Malargue follow Route 40 down to San Martín de los Andes in the Neuquen Province of Argentina. This will put you at the beginning of the "Route of the Seven Lakes." Considered by many to be the most scenic part of Route 40 – with a few diversions to Route 63 – this 67-mile drive will bring you past the enticing landscapes of seven of Argentina's most beautiful lakes: Lácar, Machónico, Escondido, Correntoso, Espejo, Falkner, and Villarino. Set amidst the snow-capped mountains of the Andes, these awe-inspiring vistas will keep you captivated as you make your way towards Villa La Angostura. You can of course make the drive in one day, but feel free to break it up so you can take full advantage of the opportunity to explore the waterfront and all the national parks and waterfronts along the way.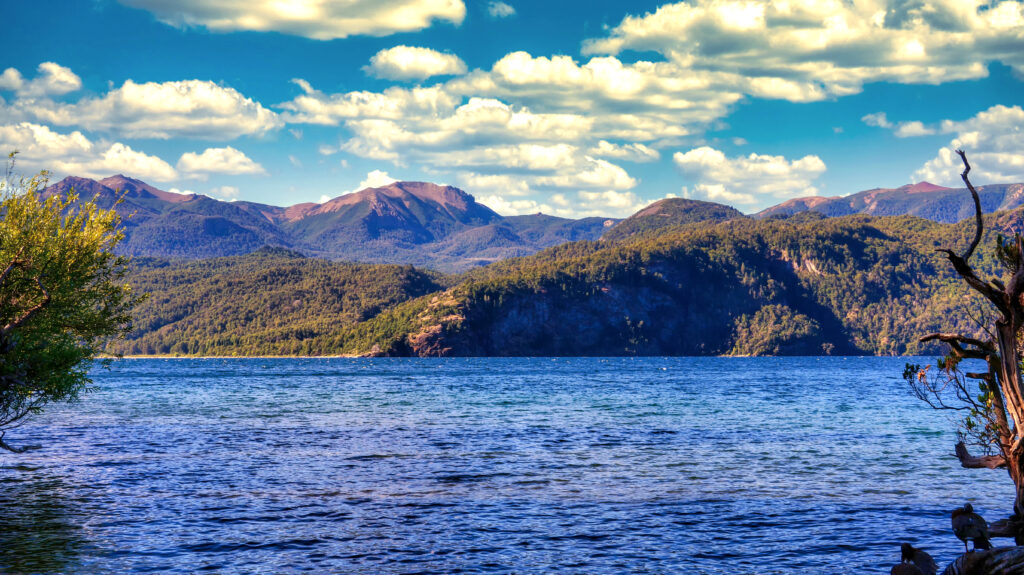 I recommend spending at least one night in the gorgeous alpine village of San Martín. There is so much to do and see here. For starters, the focal point of the town is Lago Lácar (Lácar Lake). After strolling the picturesque shorelines, take a guided boat tour boat across the lake to Hua Hum for a meal near the Chilean border. You could also take a three-mile hike to La Islita, a popular picnic and relaxation spot. Parque Nacional Lanin is close by with beautiful hiking trails through the rainforest and the Lahuen Co hot springs also known as the Termas de Epulafquen. Shoppers will delight in Plaza San Martín with its Feria de Artesanos filled with local handicrafts, artwork, and food. The possibilities are endless.
Spend a night at Casona Delalto for an awe-inspiring view of the Andes and head out the next day on the "Route of the Seven Lakes" towards Villa La Angostura. I recommend stopping here for another night. Make sure to dine at La Encantada for some delicious local cuisine. After that arrange a sailboat to cruise along Lago Nahuel Huapi from Puerto La Mansa, making stops at Los Arrayanes National Park, Victoria Island, and the various beaches along the way.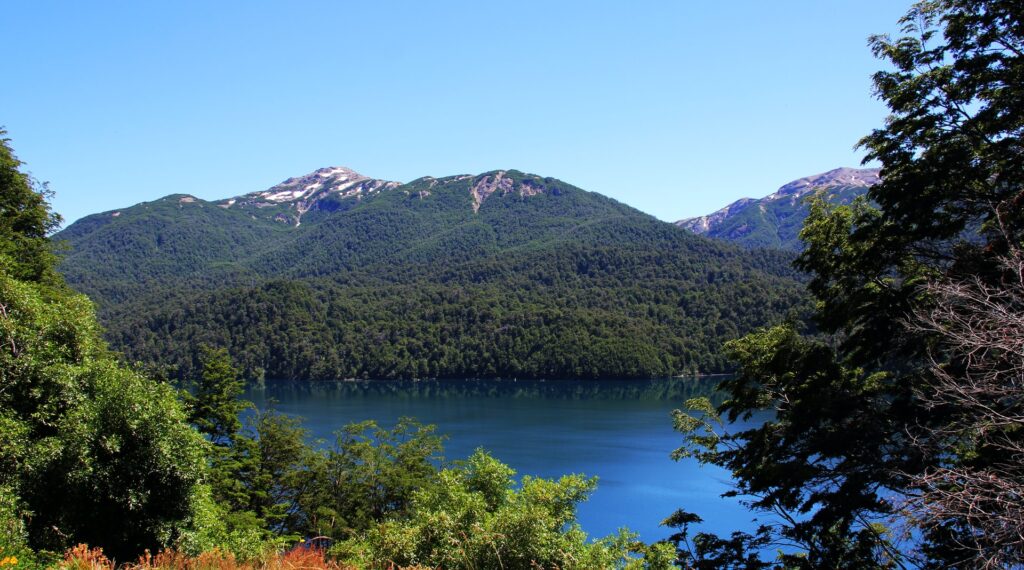 Once you're back on dry land and ready to go, hop back onto Route 40. It is a 50-mile drive to your final destination of San Carlos de Bariloche, another popular tourist destination. Located on Nahuel Huapi National Park, there are plenty of trails to trek, mountain views to photograph, and pristine lakes to visit. And with its Swiss-inspired downtown, Bariloche is filled with Alpine architecture, numerous chocolatiers, and amazing craft breweries. It also features an active and fun nightlife that is more than welcoming to gay travelers. When you've had your fill, you can access the San Carlos de Bariloche Airport from here to make your way home.

Australia: Cairns to Brisbane
One of the most popular road trip options in Australia is the drive between Cairns and Brisbane in Queensland. This 19-hour journey along Bruce Highway (A1) covers 1,045 miles of spellbinding views of Australia's eastern coast and the Great Barrier Reef. I recommend 10 to 14 days for this trip so you can visit and enjoy the myriad beaches and islands accessible to you on this journey.
Before we hit the road though, I encourage you to spend a few nights in Cairns. One major highlight of staying in Cairns is the opportunity to explore the Kuranda Rainforest. The Kuranda Scenic Railway Company has curated a full-day experience in which you visit the Australian Butterfly Sanctuary, tour the Rainforestation Nature Park, enjoy a Pamagirri Aboriginal experience, and return to Cairns on the Skyrail Rainforest Cableway.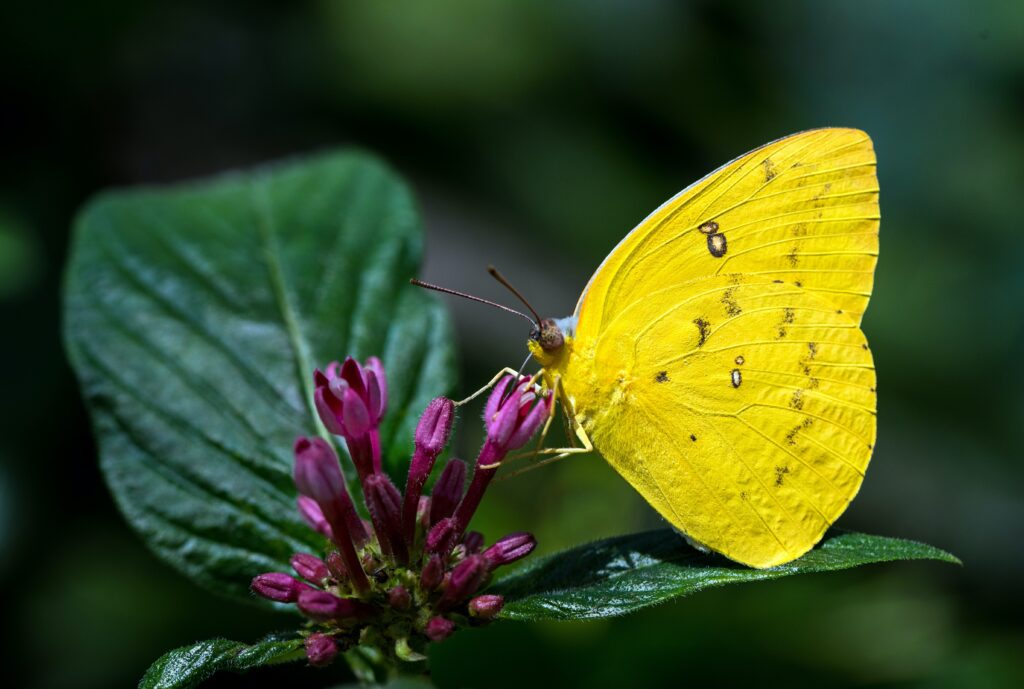 After your excursion, you can head to Vivaldis for the absolute best in Australian and International Cuisine. From there head back to the hotel. While extremely gay-friendly, there are no LGBTQ+-specific accommodations in Cairns. If you're a bit adventurous and willing to travel, there is the Turtle Cove Beach Resort which is about 40 minutes north in nearby Port Douglas. This adults-only establishment has all the amenities you could want with the bonus of housing The Sandbar, the region's only gay and lesbian bar, and club.
Bidding fair Cairns adieu, it's time to hit the road! Our route along Bruce Highway will have you hugging the coastline with a multitude of places to pull off and bask in the glory of this tropical paradise. Mission Beach is a good stopping point. This seaside town gives you access to snorkeling in the Great Barrier Reef, visiting the Djiru National Park, and Kayaking in the Coral Sea. If you're looking for more things to do in this area, you can take a look at this itinerary for more travel inspiration and ideas.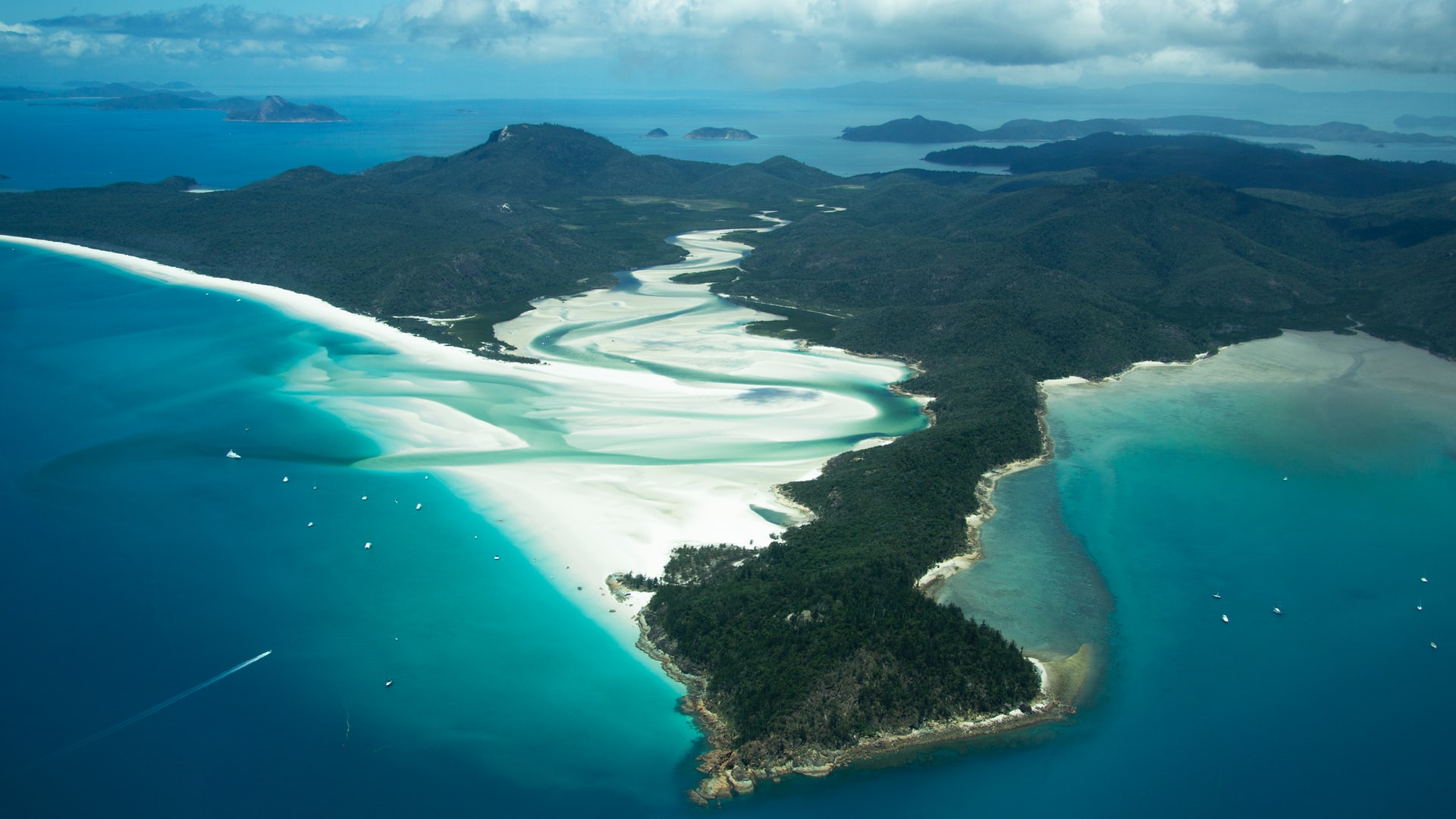 From this area, you'll want to stop off at the Whitsundays Islands. Known for its pristine silica sand beaches and flourishing fringing reefs, this is an ideal place to spend the night, especially given the luxurious island resorts at your disposal. You can even stay on the private Camp Island for an extra touch of adventure!
A bit further down the A1 is Fraser Island which is a must-see. Famous for its unique landscape of dunes, rainforest, rivers, and lakes, it is amongst the top tourist destinations in the country. The Kingfisher Bay Resort is a good place to stay for luxurious accommodations, delicious food, and to have tours and cruises tailored to your interests.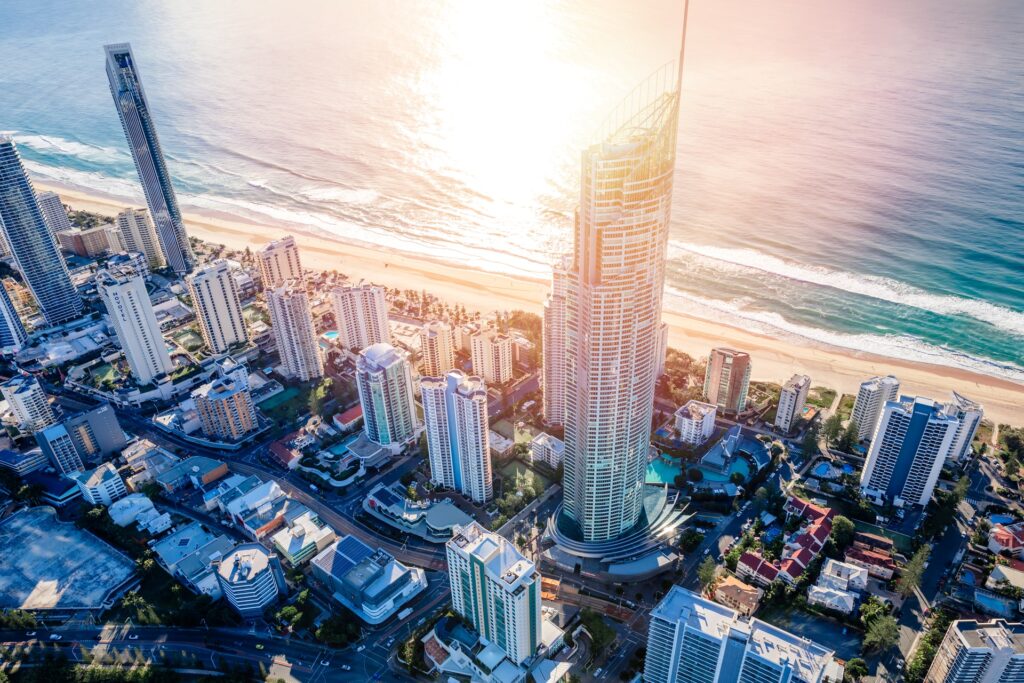 Once you're back on the mainland it's about a three-hour drive to your final stop in Brisbane, one of Australia's largest cities with a thriving gay community. Having soaked in all the beauty of the coastline, perhaps you might want to just let your hair down and party here. For that, I recommend staying at the Limes Hotel in Fortitude Valley, the hub of Brisbane's gay nightlife. This contemporary hotel puts you up in style while providing convenient access to all the hotspots, shopping, and cuisine you'd want. No trip to Brisbane is complete without a stop at the nearby Wickham and Beat Megaclub.
Of course, if clubs and bars are not your thing, Brisbane has access to seaside fun, frolic, and relaxation you've come to expect on your coastal journey through Queensland. The choice is yours.

United States: Southern Drag Tour
While most of our itineraries revolve around the enjoyment of natural beauty, there's also fun to be found in the fabulous beauty of drag! The United States is home to some of the most legendary drag queens in the world. Drag is often regional, and performance and aesthetics vary depending on where you are. A crowd favorite, however, has always been the stylings of the southern pageant queens. On this road trip, I invite you to check out the drag capitals of the Deep South and support the local drag communities regardless of the divisive political climate in the US.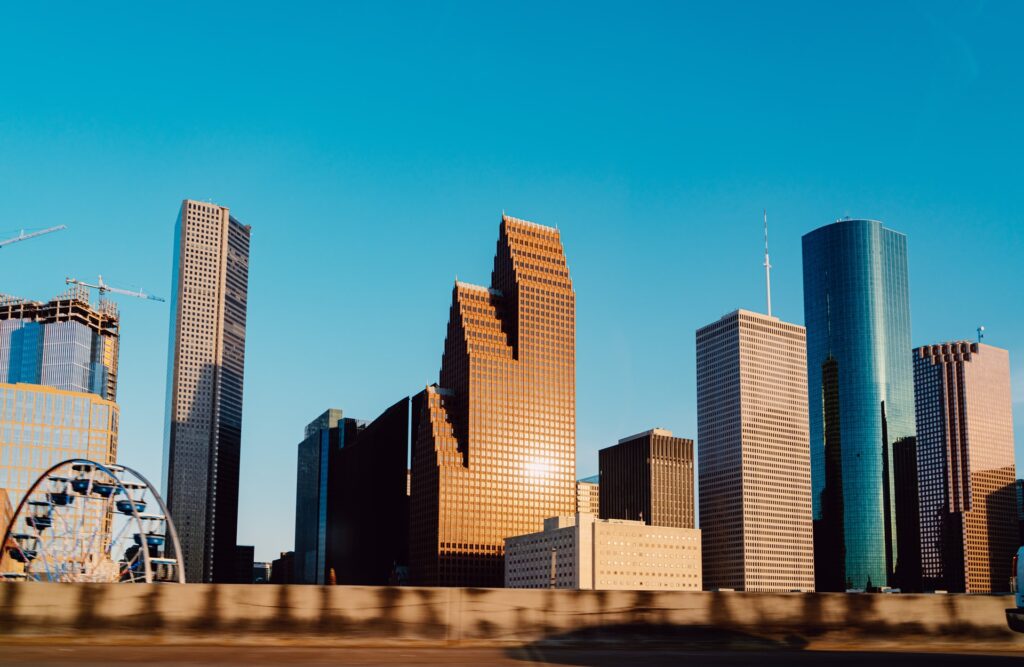 You will begin your journey in Houston, Texas. JR's Bar and Grill is a local favorite with several nights of drag entertainment for your viewing pleasure. Highlight shows include "Que Calor," featuring all Latin queens, and "The Super Sunday Drag Show." Michael's Outpost piano bar plays host to some of the biggest and brightest on Houston's drag scene. You can catch "The Broad's Way" and the long-running "Eye Cons" here. Pearl Bar, the local lesbian bar is home to the drag kings and is most definitely worth a look. Buddy's hosts "Houston's Best Drag" show and features local and national talent weekly. If you happen to be there on the weekend, I recommend taking in the "Drag Show Brunch" at Boheme's. Treat yourself, you will not be sorry.
Once you've taken in all the glitz and glamour of Houston, it's time to hop on the I-10 and head due east towards New Orleans. You may note that the road runs parallel to the Gulf of Mexico and thus detour excursions are available to take in the seaside grandeur of The Gulf Coast. Galveston Texas is a good spot to stop off and enjoy the warm water and aquatic sporting opportunities. Most LGBTQ+ travelers congregate at Stewart and East Beaches. I recommend staying at The Tremont House, located in the heart of historic downtown and it's close to tourist hotspots.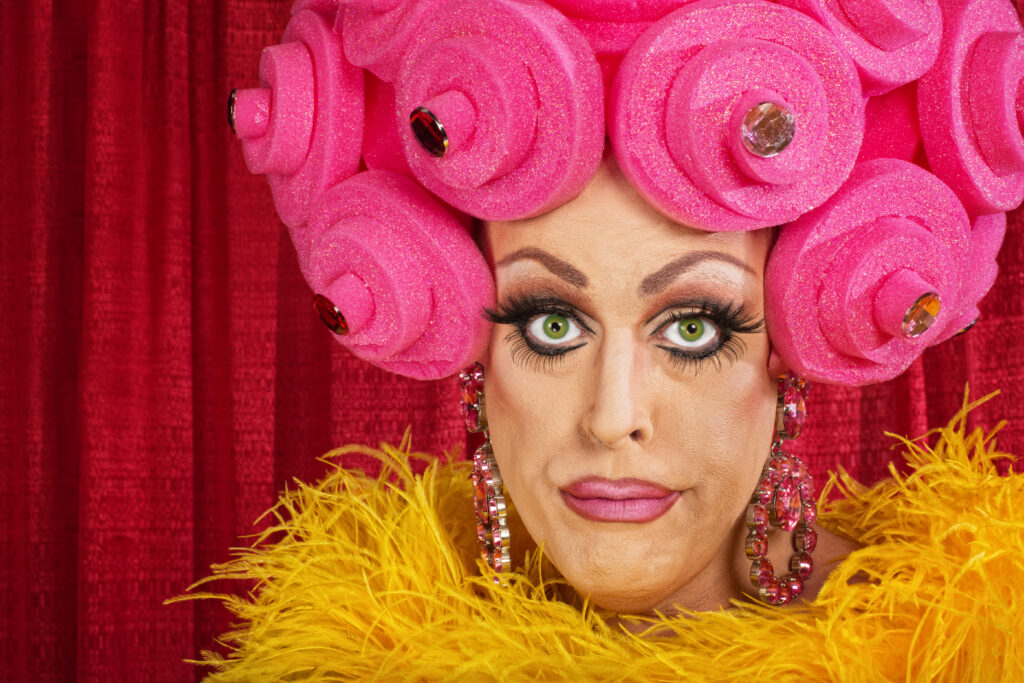 If you're looking for more adventure than relaxation, then Grand Isle, Louisiana might interest you. This is Louisiana's only inhabited barrier island, and it features more of a wildlife-driven experience with excellent fishing opportunities and bird habitats.
After you've had your fill of the beach it's time to get the party started in New Orleans. Of course, the city is famous for Mardi Gras, Bourbon Street debauchery, delicious food, and ghost stories, but it is also home to world-class drag. The legendary Oz club on Bourbon hosts "Show Night" twice weekly and "Dingo" (Drag Queen Bingo) each Sunday. Bourbon Pub has "Lipstixx" weekly and is in the process of bringing back their signature drag show "Illusions" featuring superstar impersonations. Allways Lounge & Cabaret supplies a smorgasbord of entertainment and is not to be missed. My favorite is the monthly Varietease show which combines drag and burlesque acts. Be sure to check their calendar to see what's playing when you visit.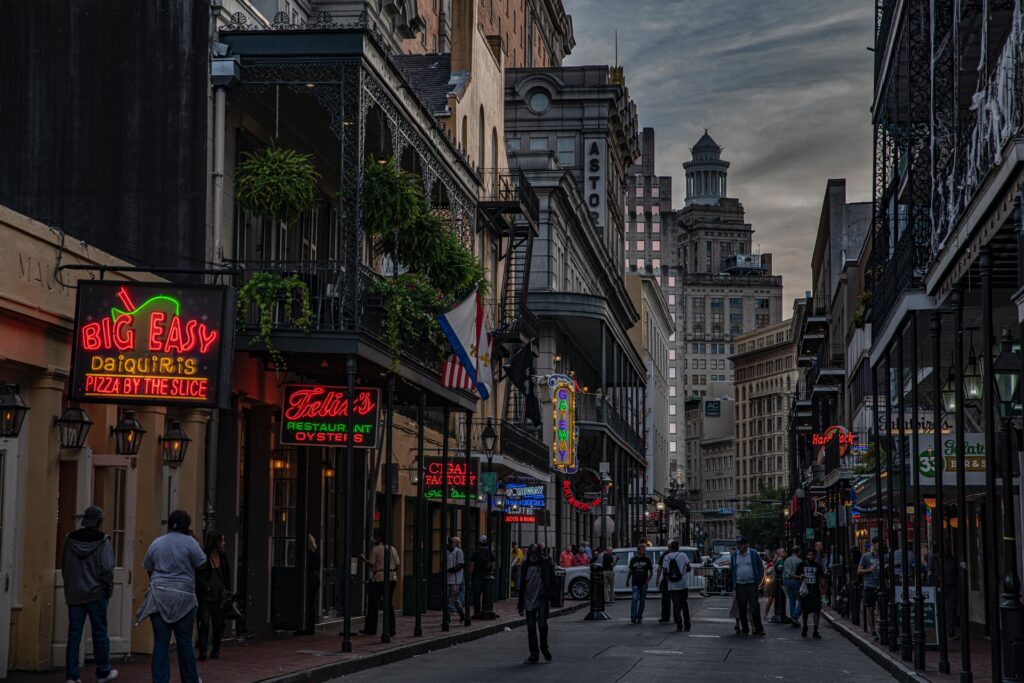 When your NOLA buzz wears off it's time to get back on the eastbound I-10. You will eventually head north and get onto the I-85 leading you into Atlanta, Georgia. It's a seven-hour drive so you may want to pull over and stretch your legs in Mobile or Montgomery, Alabama. It's worth the long drive, however, because Atlanta is considered by many to be the crown jewel of southern drag.
Atlanta has a long proud history of drag entertainment. RuPaul got her start in the city and it's evident how high she's soared in the drag scene and beyond. That proud tradition carries on today and ATL is just a small sampling of where you can see these glorious entertainers.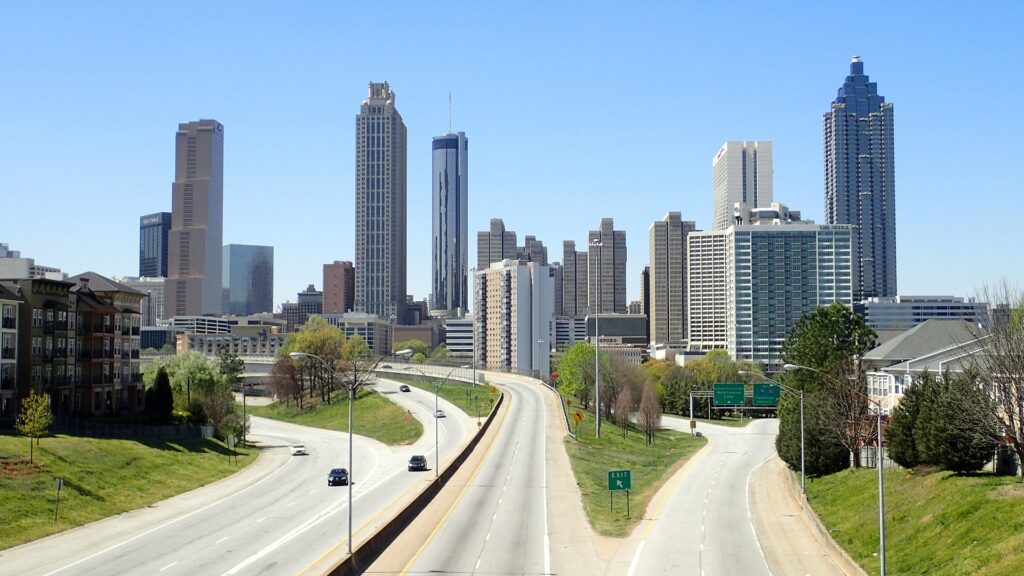 Future is a nightclub and cabaret that is home to the famed "Fantasy Girls," who perform twice weekly. Lips is a hometown favorite featuring a wide variety of shows at any given point during the week. This venue is more mainstream, but the talent is still extraordinary. My Sister's Room is Atlanta's main lesbian bar that is first and foremost a safe space for all things queer. Drag kings and queens come together here for dance parties, comedy shows, and karaoke.  Blake's on the Park is a super friendly video and dance bar featuring "The House of Brooks" and "The Super-Sized Sunday Show" with a revolving cast of local talent. 
After experiencing Atlanta, hopefully, you will have a newfound or reinforced appreciation for Southern queens. Their hair is often as big as their personalities, but nothing is as immense as their talent!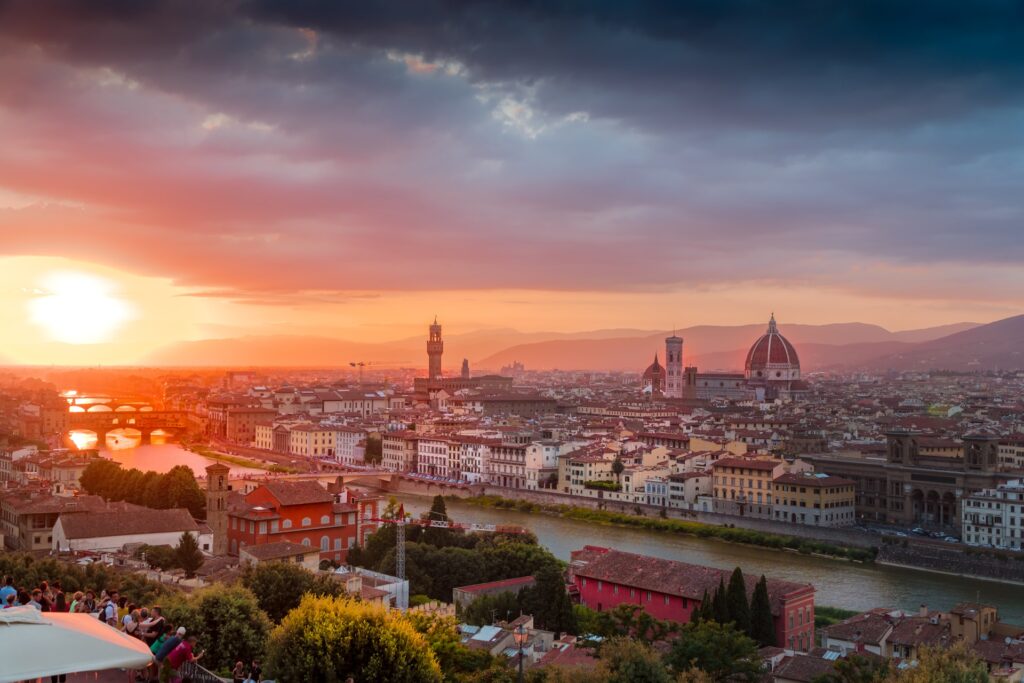 Italy: Tuscany to the Amalfi Coast
Arguably the most beautiful country in the world, Italy has long fascinated travelers. It would be easy to get lost for months in its artistic and natural beauty but most of us do not have that kind of time. I propose a two-week journey on Italy's Route A1 that will get you to Florence, Rome, and the Amalfi Coast.
Florence is the capital of Italy's Tuscany region – famous for its dramatic landscapes, wine, and food. You should spend a few days exploring this magical region before hitting the road. Be sure to stop at the world-famous Antinori Chianti Classico winery and take advantage of their 'taste your way across Tuscany' line-up of wine. For affordable local cuisine, Trattoria Ruggero is a must. Described by locals as tuffo nel passato (blast from the past), this restaurant looks like something out of the 70s, but rest assured the food is modern and delicious. Trattoria Da Burde Firenze is another great place featuring traditional Florentine food at a family-run restaurant.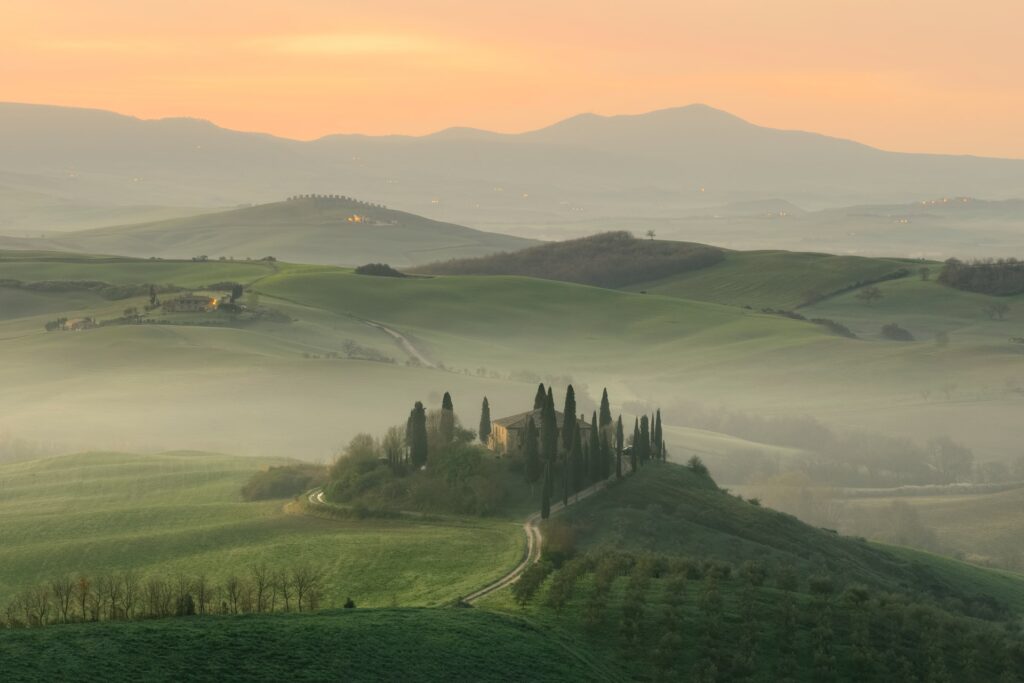 For your accommodations, Hotel Balestri is slightly off the beaten path but still close to the historic district and gayborhood. The aesthetic is inspired by the 30s and it sits on the banks of the Arno River. It is the absolute height of glamour.
Once you've walked the Uffizi, climbed the Duomo, and visited Michelangelo's David, it's time to head south toward Rome. I encourage you to take side expeditions. A stop in the medieval city of Siena is a perfect day trip for Renaissance fans. A bit further south would bring you to the Val D'Orcia. This broad expanse of low-rolling hills and cypress trees has inspired the Sienese School of Painting. Its picturesque views have captivated countless artists. It's a great place to spend the night before heading to Rome.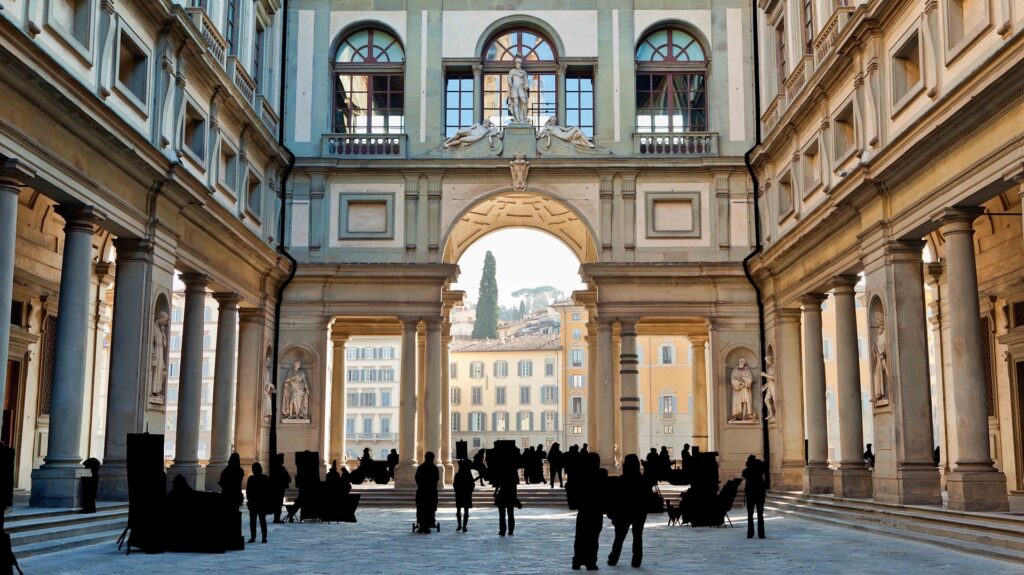 Known as "The Eternal City," Rome is home to such celebrated landmarks as The Colosseum, The Pantheon, The Roman Forum, and The Vatican. It is also home to a lively gay community.  The city is extremely queer-friendly. The 'Gay Street' in Rome was specifically designed as an LGBTQ+-friendly shopping and bar area in the center of the city on Via San Giovanni in Laterano. Situated in the shadow of the Colosseum, 'Gay Street' is home to the Coming Out Bar. It's an absolute must-do simply for its location. 
Of course, the gay scene is not confined to this one small strip. It is spread out across the city. Some other hotspots include Company Roma, the Skyline Club, and Gender Klub Roma, to name a few.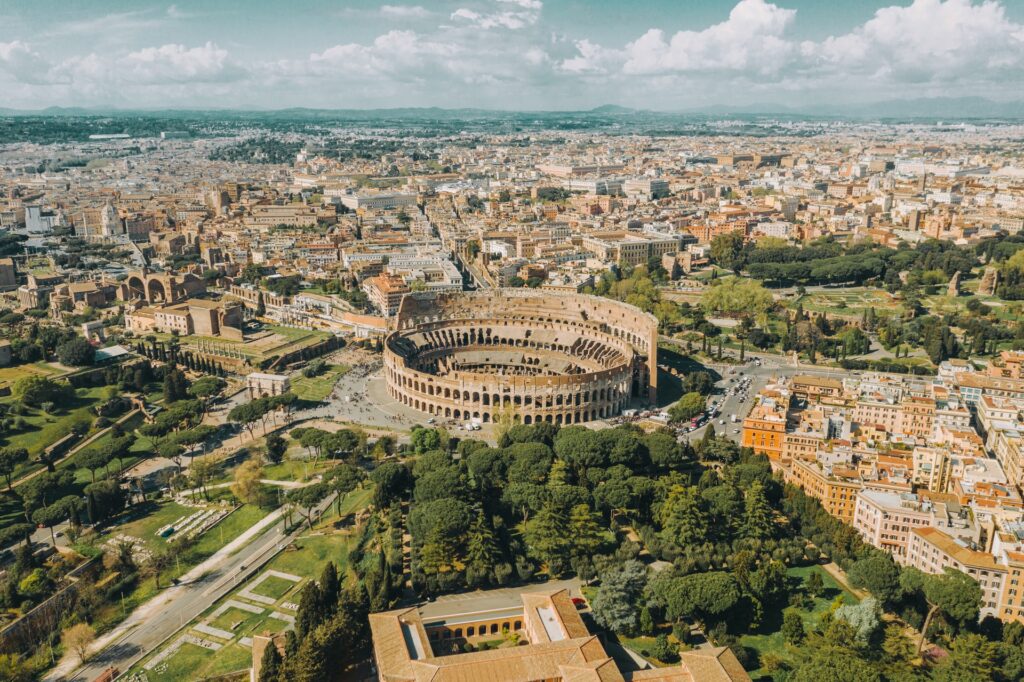 For accommodation options, the Hotel Ariston is ideal. It features a unique modern décor and is centrally located within walking distance of several key tourist destinations. Right next door, you will find Trattoria Santi, which serves delicious food with a Mediterranean flair late into the night. However, if you're willing to make the trip across town then I recommend Cesare al Casaletto for authentic Roman cuisine. Run by a husband-and-wife team this restaurant offers you classic dishes with a few modern twists. 
With full hearts and stomachs, it's time to make our last leg of the journey south to the Amalfi coastline. The Amalfi Coast is recognized as a UNESCO site and is revered for its iconic multi-colored medieval villages on cliffs overlooking the Mediterranean Sea. The primary destinations in this region are the villages of Amalfi, Positano, and Salerno. The island of Capri is also a short boat ride away. Before you settle down though, you should take 'The Amalfi Drive', also known as Route SS163. It's a 30-mile drive along the majestic coast and is one of the top-rated tourist activities in all of Italy. You will expose yourself to all the fabled glory of the coast and get all your must-have pictures in the can.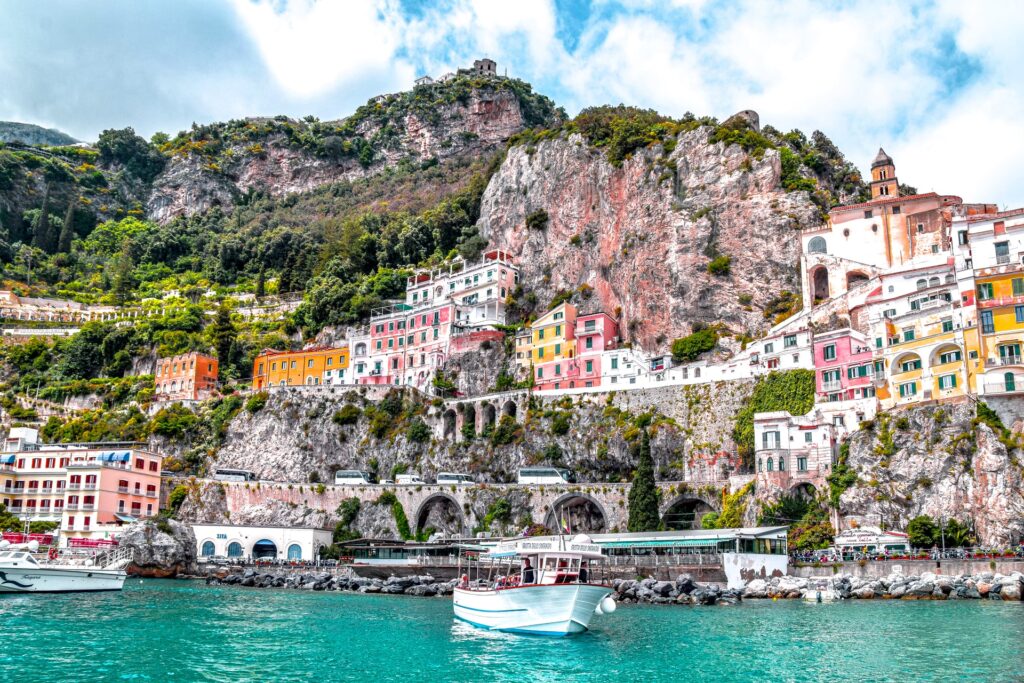 I recommend staying in Amalfi and taking day excursions to the surrounding villages. If you're looking for a place to stay, look no further than Santa Caterina. This 19th-century seaside villa is immersed in the beauty of the coast with breathtaking views you need to see to believe. It is also surrounded by olive groves and fruit orchards. It's a big old slice of paradise and tranquility.
When venturing out, take it easy! Enjoy long leisurely walks and hikes through this storybook locale. While out and about in Amalfi be sure to head over to the Grotta della Smeralda, otherwise known as The Emerald Cave. Sunlight shining through this sea cave makes it look as if it was lit from within, creating an emerald-green glow, as the name implies. Another favorite activity is to walk the "Sentiero deli Dei" or Path of the Gods. This is a popular hike along the Lattari Mountain ridges in Amalfi that features commanding views of the landscape high above the sea.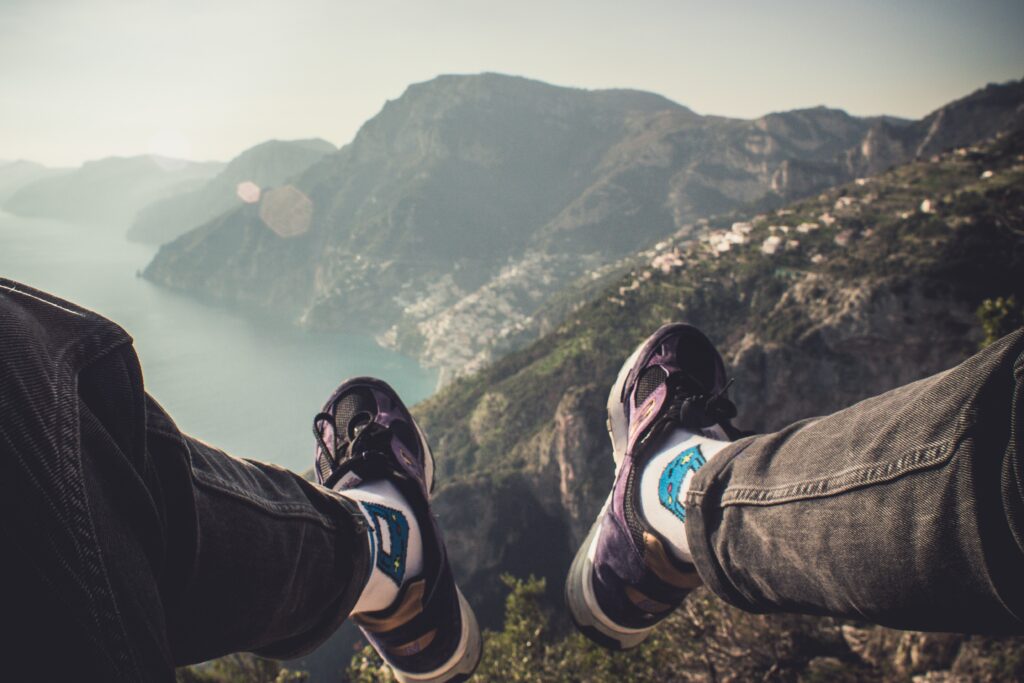 While there is no gay scene per se in Amalfi, the locals and tourists alike are very worldly and will not bother you. Feel free to explore any of the bars and restaurants you'd like. One particular restaurant of note, however, is Eolo Ristorante. Their menu reinterprets typical Amalfi and Mediterranean dishes with modern ingenuity amidst a view that cannot be beat.
Once you've had your fill of this spectacular region, you can head to nearby Naples International Airport to catch a flight home.