It's 2022! Pride celebrations across the world are back and dare we say, "better than ever?" This is no truer than in London, where the famous city is celebrating 50 years since its very first Pride march on July 1, 1972. This year, the March will commence on July 2nd, and over 40,000 community members have applied to take part. The 50th Anniversary seeks to honor all of those in the LGBTQ+ community who have come before us, what they've achieved, and the inspiration they've ignited within us to continue the fight for LGBTQ+ rights.
Above all though, Pride is a glorious celebration of love and self-expression, and Pride in London is expecting more than 1.5 million people to migrate to the city this year. Earlier this month, a fundraiser concert at the famed Royal Albert Hall kicked off the festivities and the first LGBTQ+ commemorative coin was unveiled. This is also the 10th Anniversary of Pride's Got Talent, which will take place on June 26th at Her Majesty's Theatre.
There are so many exciting things happening this year that it can make any potential visitor's head spin with excitement. We've compiled a list of all of the can't-miss activities during Pride in London so that you can make the most of your time!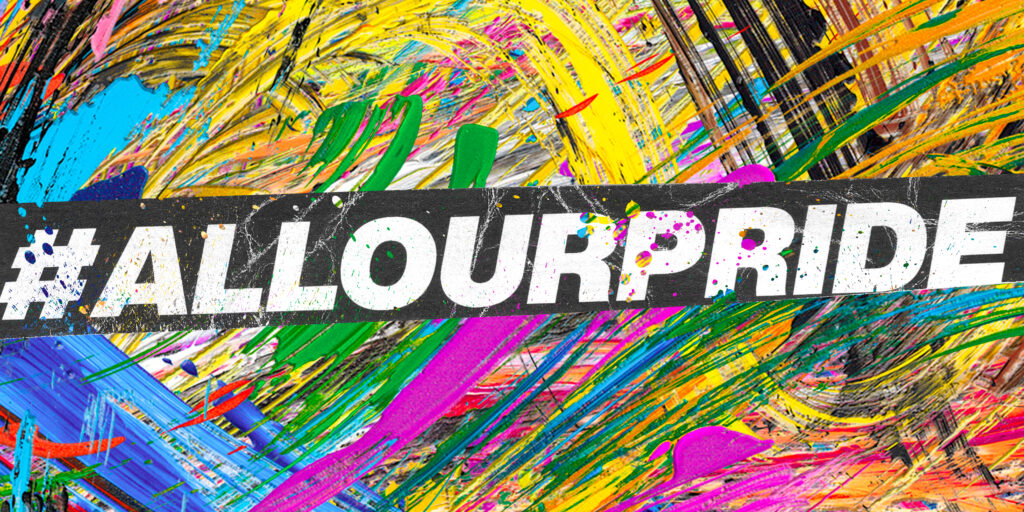 What is This Year's Theme?
All Our Pride is the official campaign theme for 2022, commemorating 50 years since the first march. #AllOurPride represents the shared global experiences between the LGBTQ+ community and the past, present, and future of Pride itself. It is a campaign, a reflection, and a platform for the community's ongoing fight.
"We are honored to weave these lived moments from the past 50 years that bring the movement into the present, blending queer joy and protest into a historic campaign, powered entirely with LGBT+ creativity for this year's momentous Pride," said Asad Shaykh, Director of MarComms for Pride in London.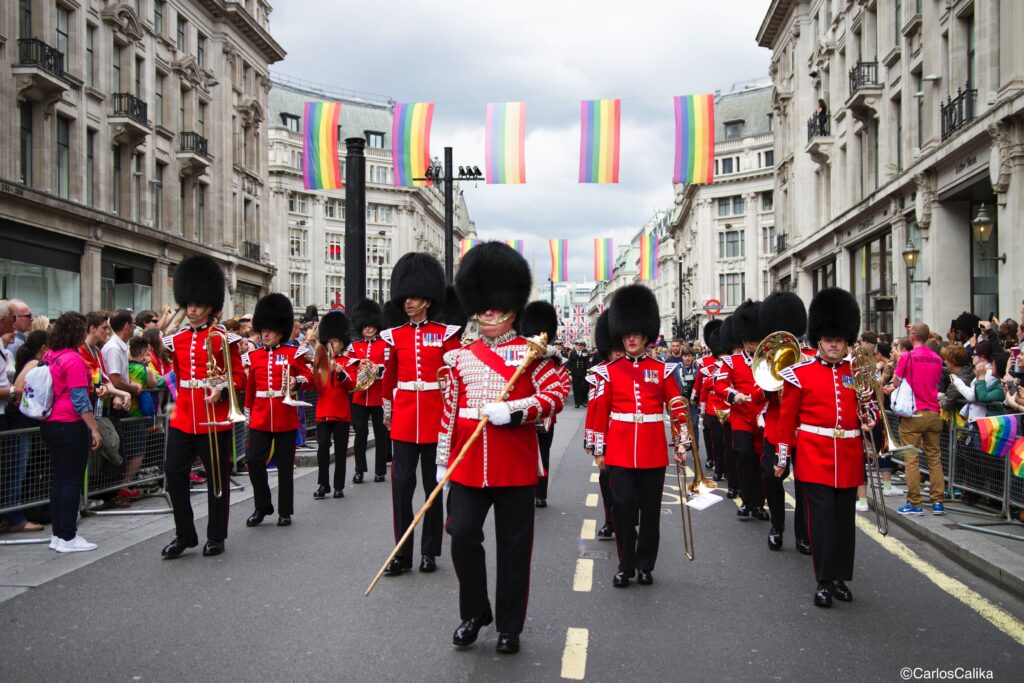 The Pride Parade
This 50-year-old parade is no doubt the headliner event of the season. Tracing the original route from 1972, more than 600 LGBTQ+ community groups and 30,000 people will march on July 2, 2022, from Hyde Park Corner (beginning at noon) to Whitehall Place (ending around 6:00 pm) for the UK's biggest and most diverse parade ever. One of the best vantage points to watch the parade will be from the Grandstands and tickets are available to purchase here. These tickets are in high demand and will sell out, so purchase them as soon as you can.

Pride's Got Talent Final
This spectacular night of comedy, cabaret, and live music, now in its 10th year, opens auditions for anyone in the LGBTQ+ community who'd like a chance to show the world what they've got. These acts (not just the winners!) go on to perform across stages all over London and beyond. This year, the competition takes place on June 26th and visitors can purchase tickets to be a part of it all!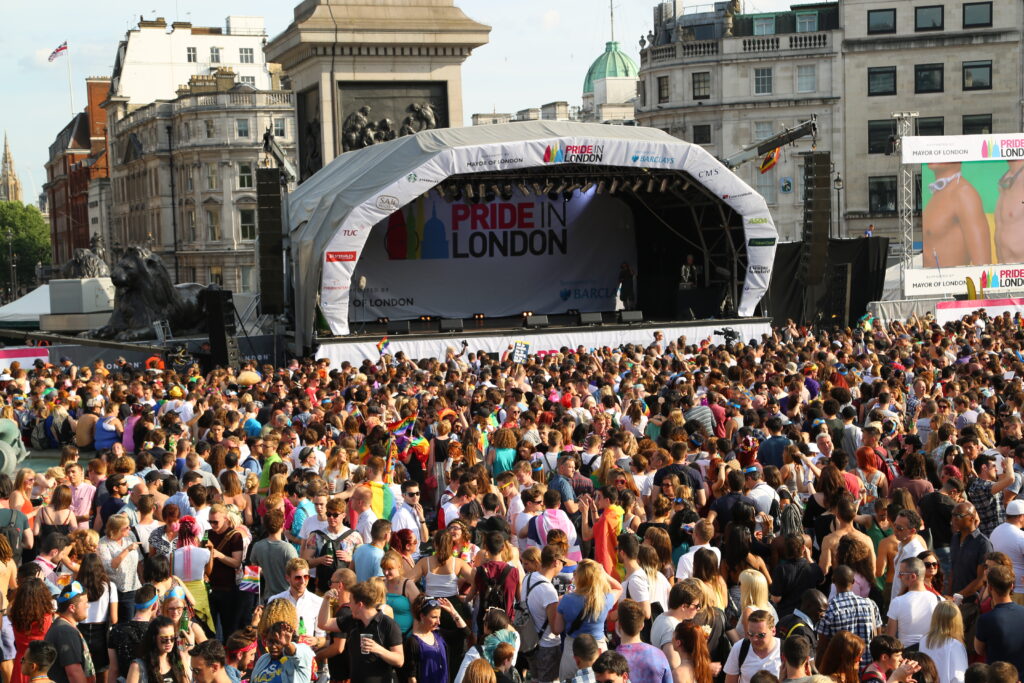 Live Entertainment
There are five Stage Areas and one Family Area this year, each will host a variety of performances, speakers, and entertainers. "The LGBT+ community in the UK has come so far in the past 50 years, and this line-up will be a great way to collectively celebrate our journey and where we are today," said Haven Thorn, spokesperson for Pride in London. "We are so grateful to all of these artists, LGBT+ icons and allies who will help make 2 July a momentous Pride to remember." 
Each area will also have a selection of beverage and food vendors available. Here's a short list of some of the 100+ performers that will appear at each venue on July 2nd following the parade, each representing London's diverse community.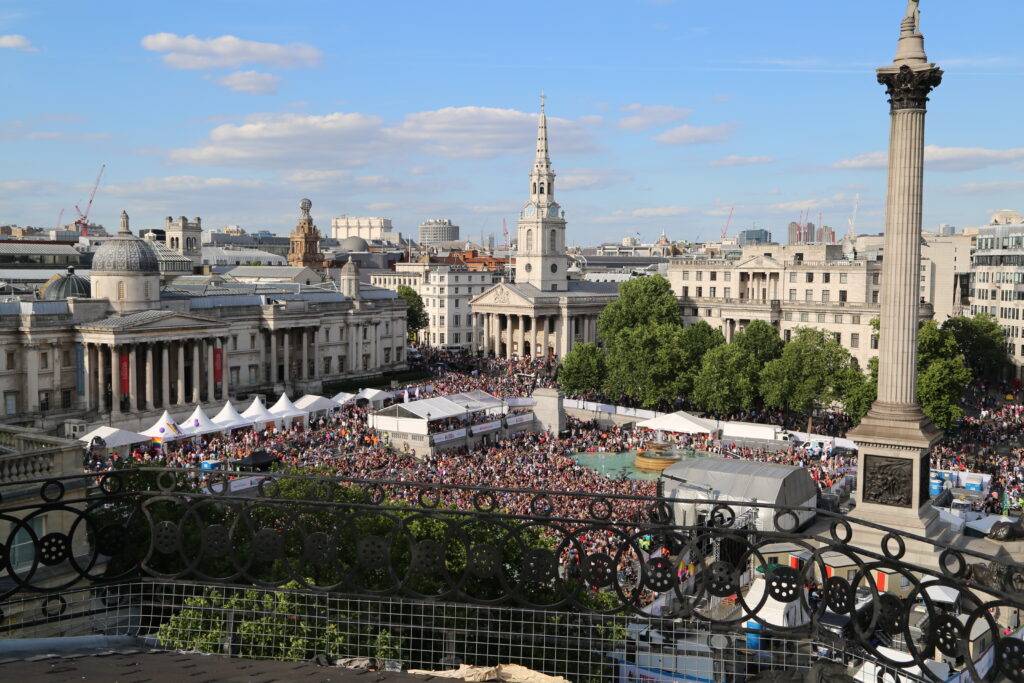 Trafalgar Square
Drag Star Ava Max will headline the performances here, alongside a host of other legends including Emeli Sandé, Eurovision-winner Netta, pop icon Samantha Mumba, and actress/singer Kat Graham.

Leicester Square
This stage is dedicated to female-identifying, nonbinary and trans artists. The line-up includes July Jones, Eddy Luna, Prya, and Krystal Lake, among others.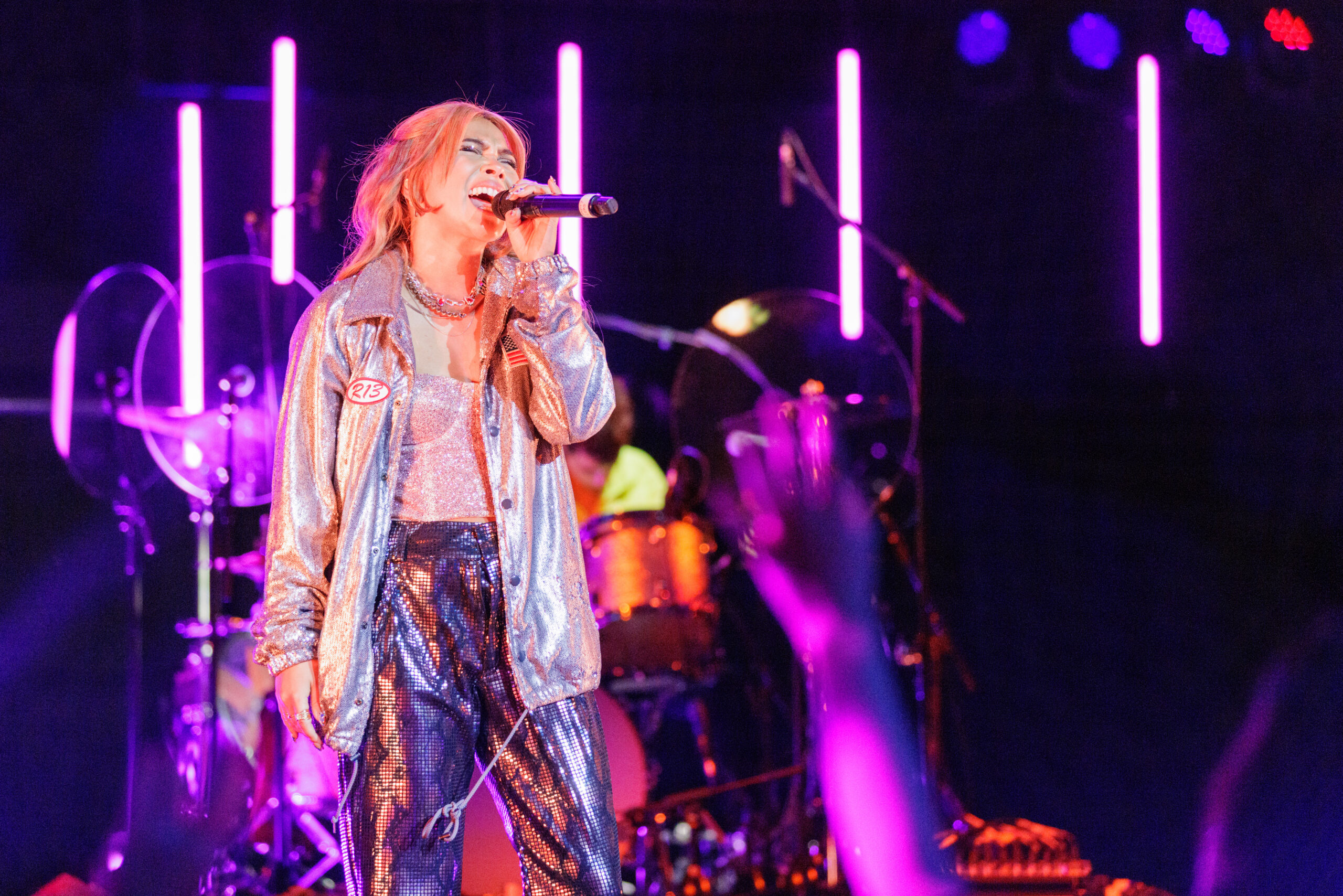 Golden Square, Soho Square, and Dean Street Soho
Experience show-stopping performances across these three stages! One of the amazing performers on the Golden Square stage will be model, dancer, and musical artist, Teraj, who was also featured in our Check Your Luggage series. Other performers include Tony nominee Justin Vivian Bond, Cedric Neal, and Matt Willis from Kinky Boots, and Drag Race superstars, The Vivienne, Lawrence Chaney, Tia Kofi, and Victoria Scone.
In addition to the July 2nd festivities, London will host dozens of queer-focused and led events throughout the summer, including A Lesbian Singles Soiree, Laugh Out, Proud Comedy Night, and Over the Rainbow: A Queer Tour of the British Museum. All of these events and more can be found on the Pride in London website.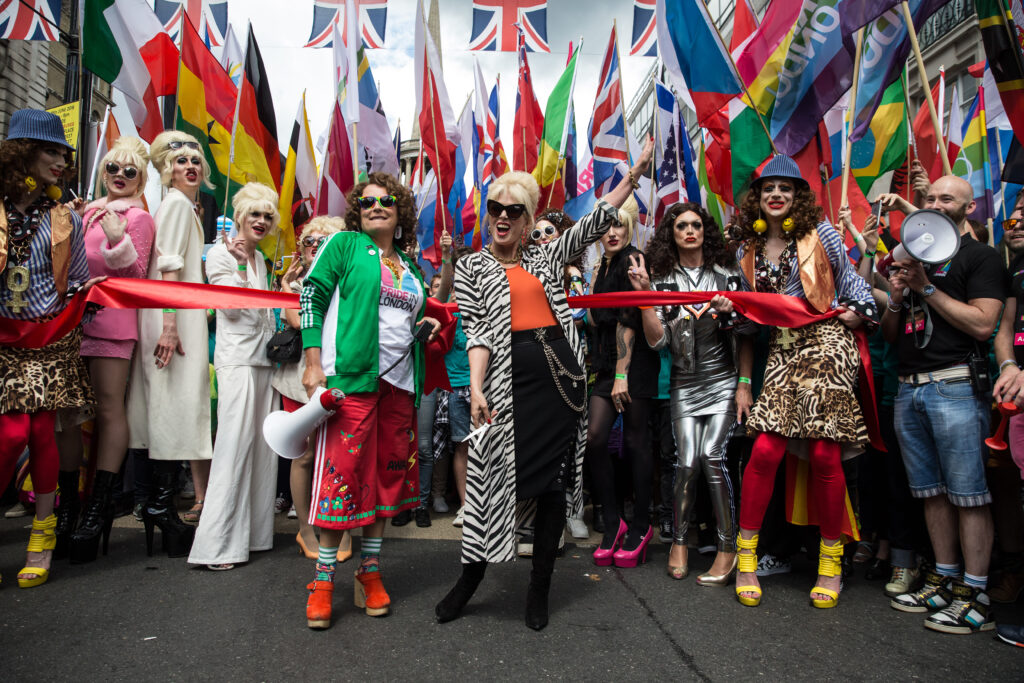 Other Queer Things to Do in London
Outside of the official Pride in London events, there are a lot of other LGBTQ+ events and things to do around the city. Here are a few to get you started:

Pride 2022 Exhibition at Royal Albert Hall
This pop-up exhibition honors the rich history of LGBTQ+ trailblazers, icons, and events at the Hall. The Royal Albert Hall was once a platform for the iconic Freddie Mercury, Dame Ethel Smyth, and Billie Holiday!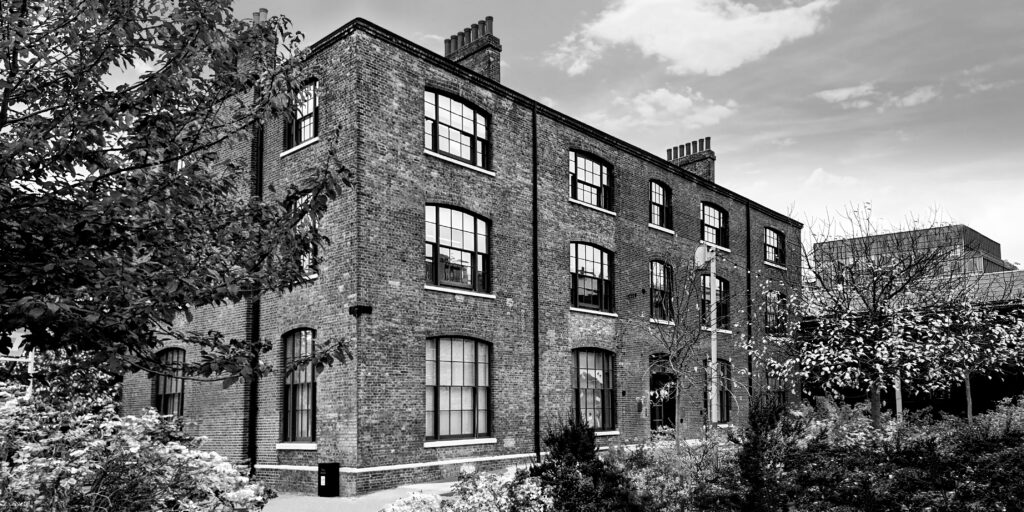 Queer Britain
Opened just last month, Queer Britain is the UK's first national LGBQT+ museum. Admission is free, but donations are encouraged to help the organization grow. London is an incredibly vibrant and LGBTQ+-friendly city. If you happen to catch any or all of these Pride events, stick around for a while to explore this vibrant area. Check out the official London city guide at VisitLondon.com.

Queercircle
Located in the Design District in Greenwich, Queercircle just opened its brand-new space. It is an LGBTQ+-led charity, and this space will be a permanent venue for queer artists to showcase their work.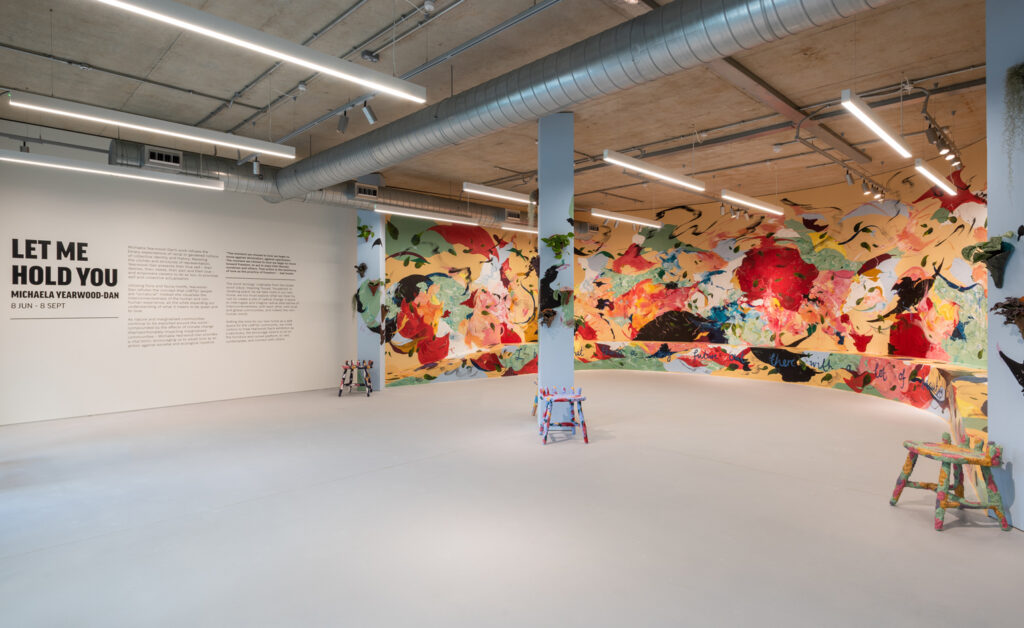 Nightlife in London
Camden
This vibrant, young, centrally-located neighborhood has a huge queer community. During Pride, many of the local vendors come out in full support. One year, Doc Martens actually released a special boot at their Flagship store in Camden Market.

Vauxhall
Some call this London's "original gay village," and it's such a fun place to go out. A popular spot is the Royal Vauxhall Tavern, where they host various shows, including the Duckie event, which they describe as "queer heritage, performance art, and honky-tonk."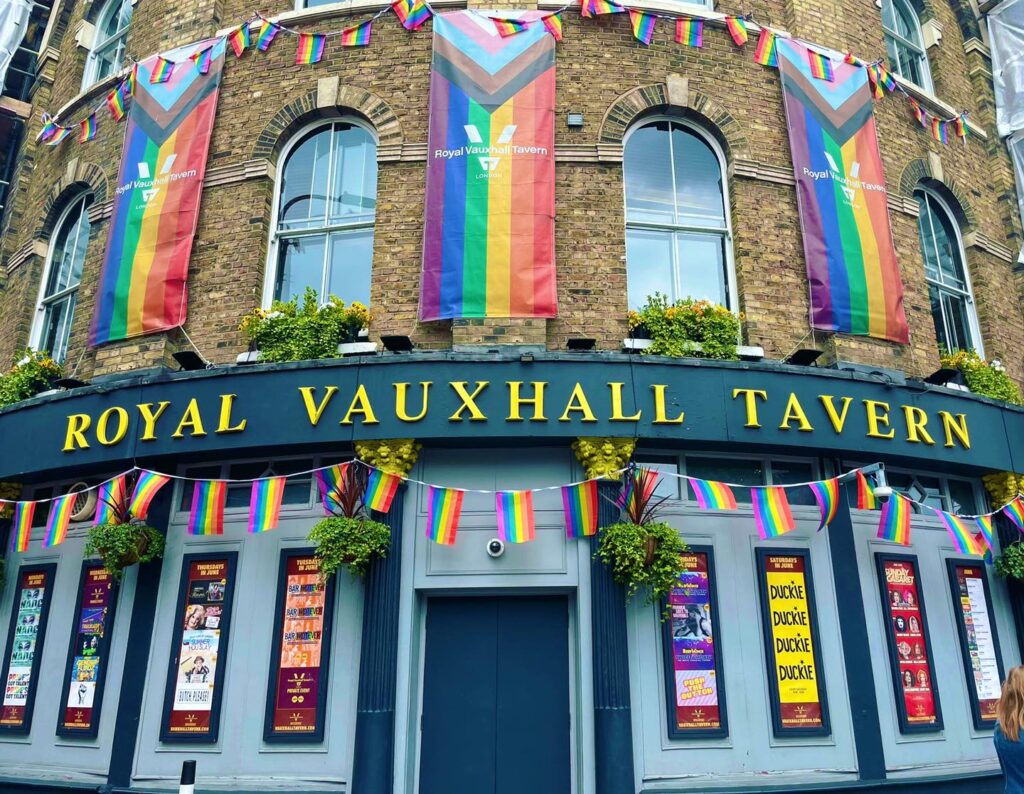 UK Celebrates Pride
The UK Pride celebrations also extend beyond London! Some upcoming celebrations definitely worth mentioning are UK Black Pride, Brighton Pride, and Manchester Pride.

UK Black Pride
Coming up on August 14th, 2022, is Europe's largest Pride celebration for LGBTQ+ people of color. UK Black Pride seeks to honor and acknowledge the black, queer community through programming, protest, and politics. This year, the events will be held at Queen Elizabeth Olympic Park in Stratford, which is an upgrade from the previous venue.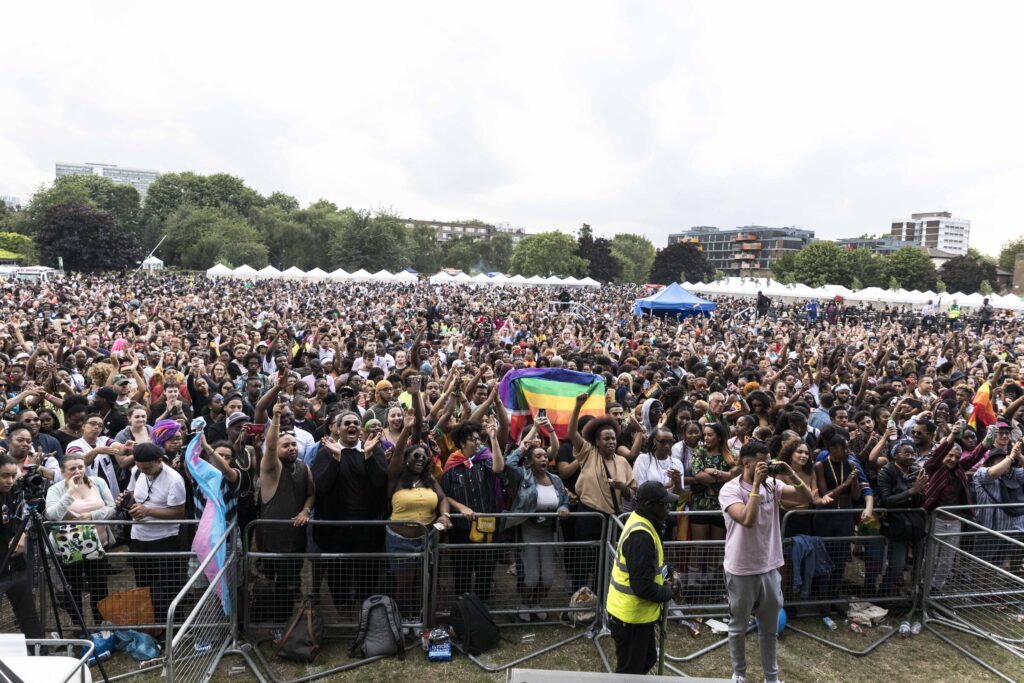 Brighton & Hove Pride
One of the UK's most popular Pride festivals is turning 30 this year! Brighton & Hove Pride attracts more people to the city than any other event in the calendar year. Expect parties, a cabaret, and the community parade, which is themed this year as "Love, Protest & Unity."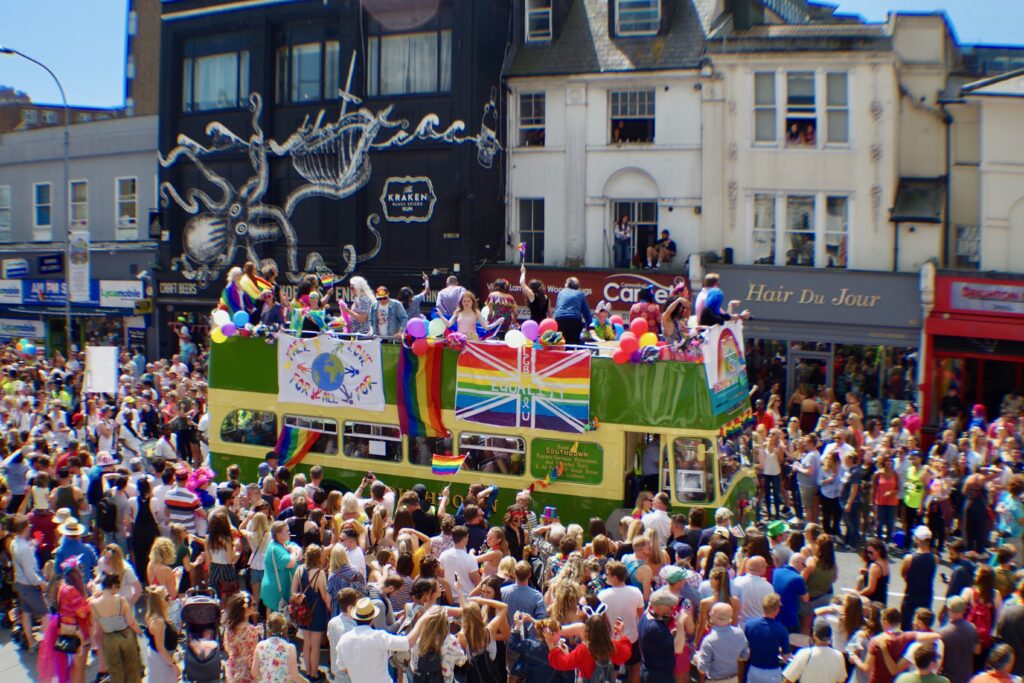 Manchester Pride
Manchester Pride is a charity that has been around since 1986. They host an array of events that support and uplift the LGBTQ+ community, but their Pride Parade is definitely the most notable. This year's theme is "March for Peace" and takes place Saturday, August 27th.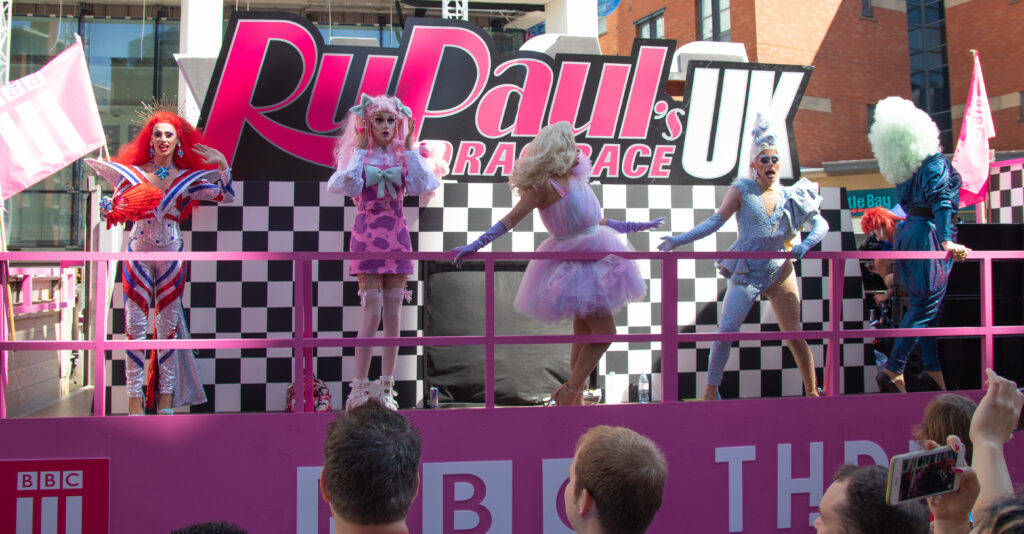 Around the world, Pride celebrations have begun. Pride is special no matter where and how you choose to celebrate it, but London's 50th Anniversary is sure to be one of the hottest events of the year.
"Pride creates powerful experiences that unite us in activism, in protest, in celebration, and in advocacy. Born from our siblings, the Stonewall Uprising, we strive to be a safe haven and beacon of hope for queer, trans, and BIPOC individuals around the world," said Haven Thorn.
Check out Vacationer's list of Intersectional LGBTQ+ Pride Events that celebrate diversity and other popular Pride Celebrations in Europe.