You may not know Caldwell Tidicue, but you've probably been living underneath a rock if you're not familiar with the larger-than-life alter personality, Bob the Drag Queen, winner of Season 8 of RuPaul's Drag Race. And in 2019, a panel of judges from New York magazine placed Bob as the eighth most powerful drag queen in America on a list of 100 former Drag Race contestants, deserved accolades after more than 10 years in the drag biz.
Bob has been busy spreading her Black Drag Magic on HBO's We're Here with well-known sisters in drag, Eureka O'Hara and Shangela, and the cable network has already greenlit the series for a third season!
You may have caught her and Monet X Change during the live recording of their Sibling Rivalry podcast during Aspen Gay Ski Week, but if you need a night of Bob, you may be in luck. Bob is hitting the road to "tell yuck-yucks," as she calls it, at a comedy club near you. Check out her website for stand-up tour dates.
I was able to chat with Bob the Drag Queen before life started to get too busy. In this revealing interview, Bob reveals her unique coming out experience in the South, the one We're Here episode that's required viewing for Black queer people, and some of her favorite places and things to do in New York City.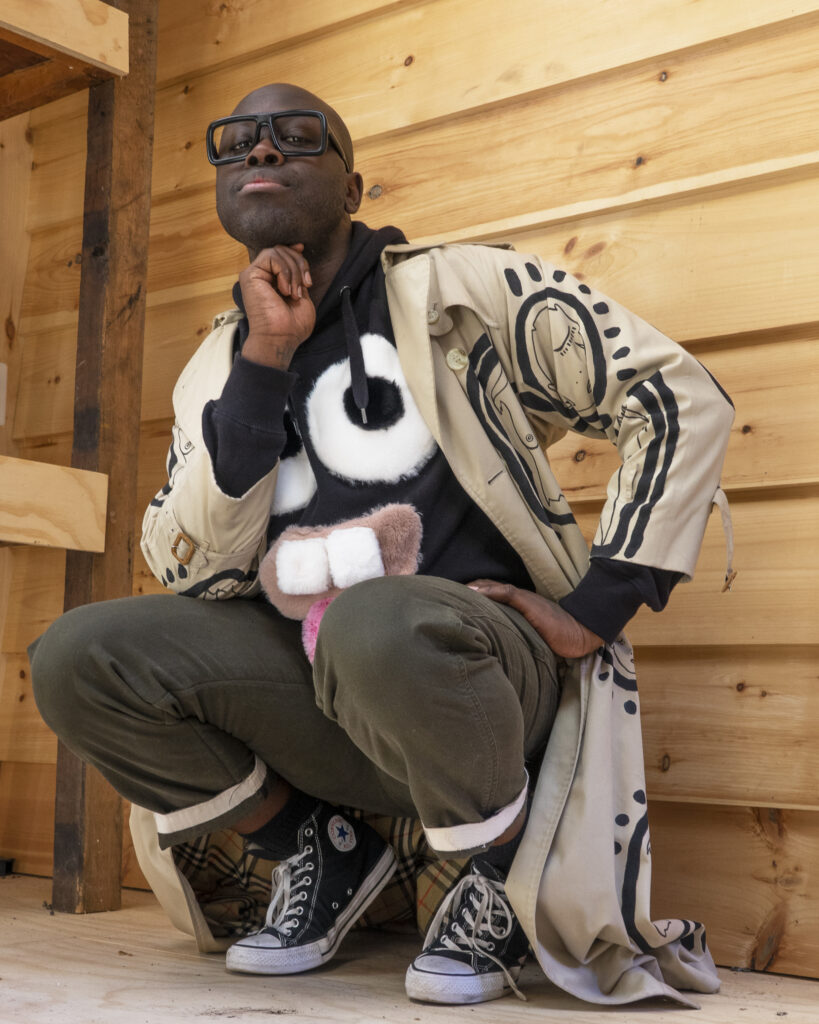 Vacationer Magazine: Today, the world sees you as the fabulous Miss Bob. What sparked your interest to become the person you are today? Did you have Black role models, people in your life, or experiences that inspired this larger-than-life personality?
Bob the Drag Queen: So, I have my family and all of them are all black. (laughs) My role models are my mom, my aunts, my grandmother, my uncles, also people from television that don't know me, but I've admired them from afar.

And who were those people?
Specifically RuPaul, Wanda Sykes, Chris Rock, and Whoopi Goldberg – I've loved their content for so long. If you really pay close attention to Bob the Drag Queen, you'll see that it is a beautiful combination of those people.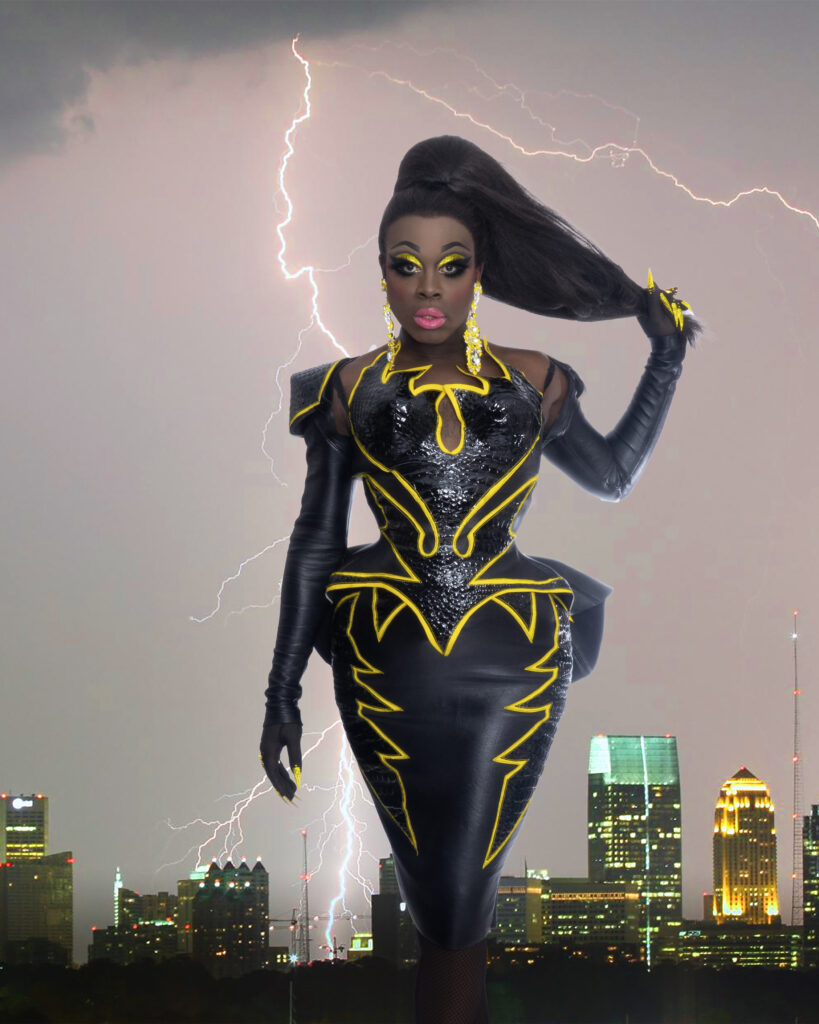 You were born in Columbus, Georgia, and raised there as well as in Alabama and Mississippi. What was your experience coming out as a queer person of color?
I felt shunned in some parts of the African-American community. When I was in college, I would go to the Black gay bars, not often because I was too young, but when I could sneak myself into one, I would go to the Chandelier in Columbus, Georgia, with my friends at the time.
But I've got to be honest, I had a great coming out experience. I have a very accepting Black southern family, which is not extremely rare, but it's not extremely common. But I don't want to belittle the plights of people coming out, but I'm not the only queer person in my family. So, I'm not like this queer trailblazer in the Caldwell lineage.

Two seasons of "We're Here" are streaming on HBO Max. It's an inspiring look at trying to change or shift the mindsets or preconceived notions about LGBTQ people and to highlight community allies in small and somewhat conservative towns. How did you become involved in the project? Why was it an important opportunity for you?
I remember being at the airport and I got a phone call from the show's creator, Steve Warren, who wanted me to be in the show, but he wanted to meet me in person. So, I met him at a restaurant, and I decided to be a part of it. At first, I was like, "Is this going to be like queer people fix straight people's lives?" The creators were like "no, we're actually going to be amplifying the voices of queer people or marginalized people, differently-abled people, and indigenous people." I was in!
I think it's really important because of that amplification. When we think of queer people we think of New York, Chicago, Atlanta, Los Angeles, or Austin. There's this insinuation that queer people don't stay in their towns, but that's not true. Queer people are truly tastemakers, community builders, and mayors – if you watch our Del Rio, Texas episode. And we are truly some of the most creative and innovative people in the world. A lot of us stay in these small towns and shape the fabric of the community.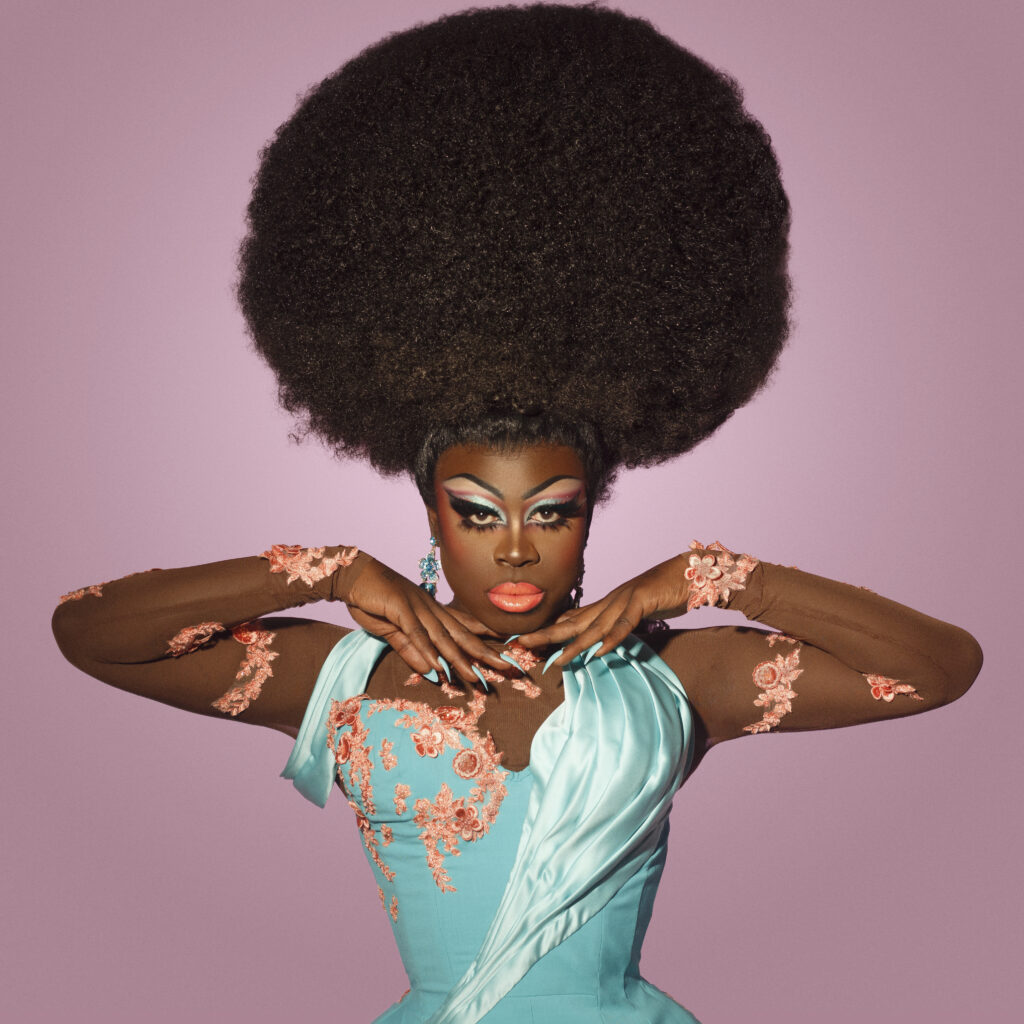 What have been some of the most memorable moments that have stuck with you on this whirlwind tour around the U.S. for the past two seasons?
I think about AkeeLah from the Selma all the time. AkeeLah is truly a friend now. She's my true drag daughter and I'm constantly rooting for her. I always say that if you're Black and queer, the Selma episode is required viewing. This is not up for debate. That episode is so cathartic and so much healing.
I also had a lot of fun and so much queer joy in Farmington, New Mexico with the Navajo Nation, and also in Kona, Hawaii with the Māhū community. There were so many remarkable moments and as we move on into season 3 – I'll have more!

What's one thing you think people should know about the Drag Queen scene?
Kwin, there are no myths. All the rumors are true as Lizzo said. All the rumors are true on some level. (laughs) Ok, maybe not to the extent that you see on social media or television. But you know, the Drag community is a lot more diverse than people might think it is. That's why I'm really glad that all these shows with drag out there have diverse casts so that people can see that it really is racially diverse.
You recently moved to LA, but you've lived in New York City for 12 years. What are three fun things to do in the Big Apple that every tourist should do?
Anyone who visits New York should see a drag show because it's some of the best entertainment you can get in the city. I'm telling you right now, I would highly recommend you go see Kizha Carr (Terren Wooten) or Pixie Aventura. You can see both at Industry Bar. Drag shows in New York City are truly inspiring and some of the best performers are New York City Drag Queens.
Go see some theater. There's a place called New World Stages in Midtown just west of Times Square. They're off-Broadway shows – sometimes old Broadway shows go there like Rent and Avenue Q. It's not expensive, like Hamilton, but decently priced. It's a very good theater.
And everyone's going to clown on it, but I'm gonna tell you right now, there's nothing wrong with going to Times Square. Do not let people tell you not to go to Times Square. The spectacle is worth a visit. And if you're going to do it, you have to take the train to 42nd Street and come up from the ground. Don't walk into Times Square, you have to emerge into it. When I first moved to New York City, I would visit Times Square all the time and think, "wow, I really, really did it! I'm in New York City."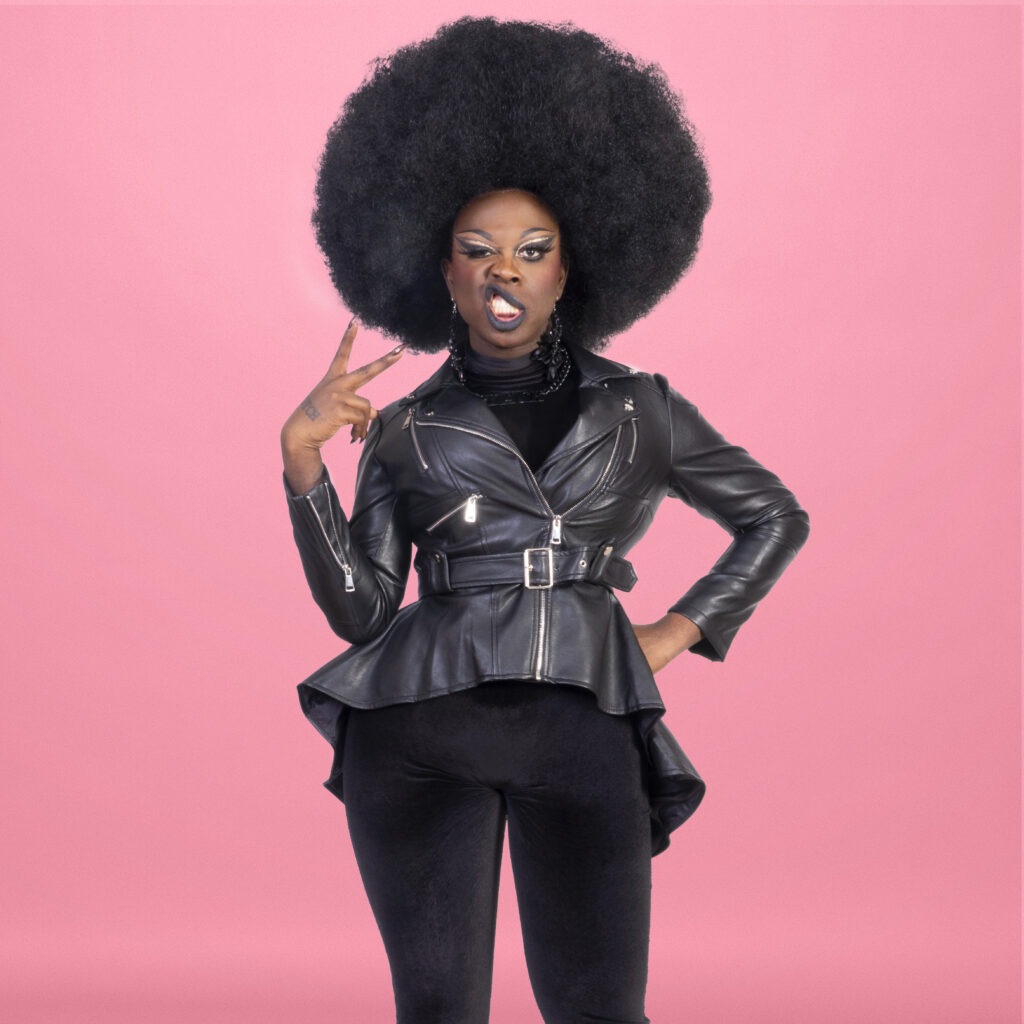 What are three of your favorite places to eat in NYC that you would recommend to out-of-towners?
I love Koronet Pizza on Broadway between West 110 and 111. Take the 1 train up there. I mean they have massive slices of pizza, and it's so good. Anyway, there's always drama because it's near Columbia University and a bunch of college bars. So, you get dinner and a show.
I also love Jacob's Pickles on the Upper West Side. It's also a great place. There's one in Brooklyn, but I can't vouch for that one.

Let's get into some travel questions. What's one thing you never forget to pack when you travel?
I have to bring my laptop everywhere I go because I always have to do a little bit of work.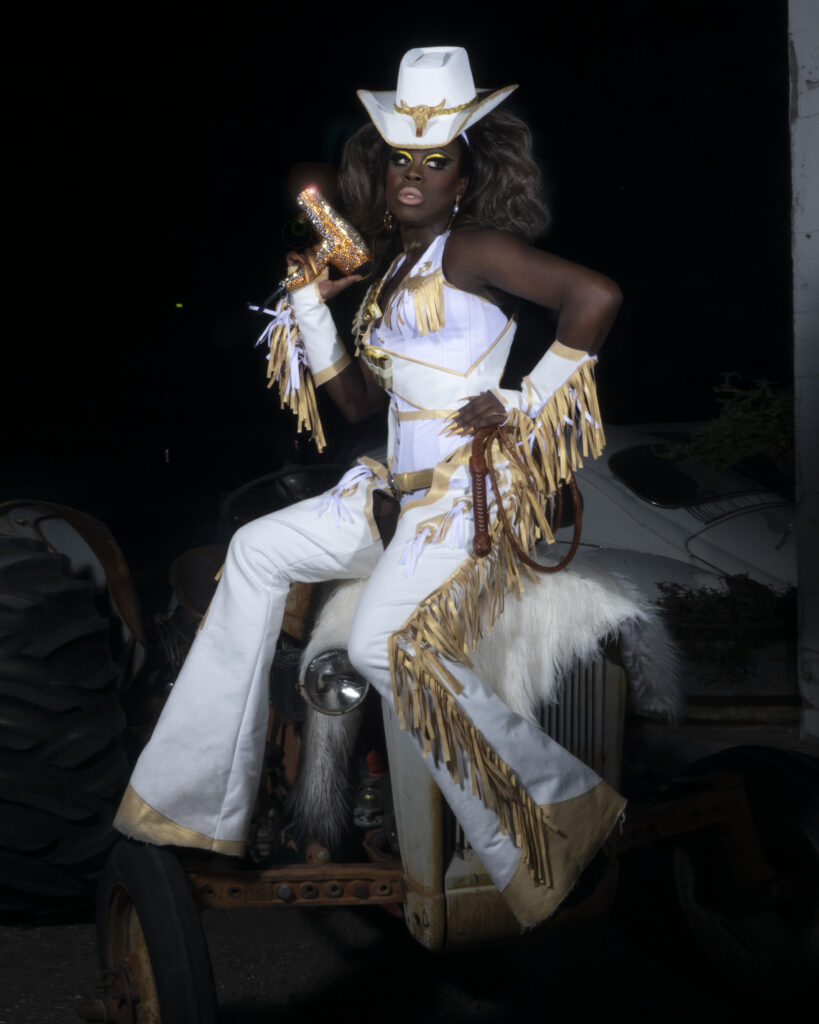 What three travel destinations are you always guaranteed to have a good time?
Austin, Texas is always fun every time I go there. It's an artsy liberal town and the gay scene there is cool, too.
I've only been once, but Rio. I don't even really like beaches, but I had so much fun at the beach in Rio. I loved it there.
And I love London because it kind of has a New York City vibe, but different. And maybe someone from London would say New York City has a London vibe because it's a much older city. (laughs) But I like the theater, the buzz, the trains, and the city culture. I love cities.

What's the one singer or band that is always on your music playlist while you are traveling?
Ocean Kelly is an amazing queer musician and rapper based in Atlanta. You have to go listen to Ocean Kelly!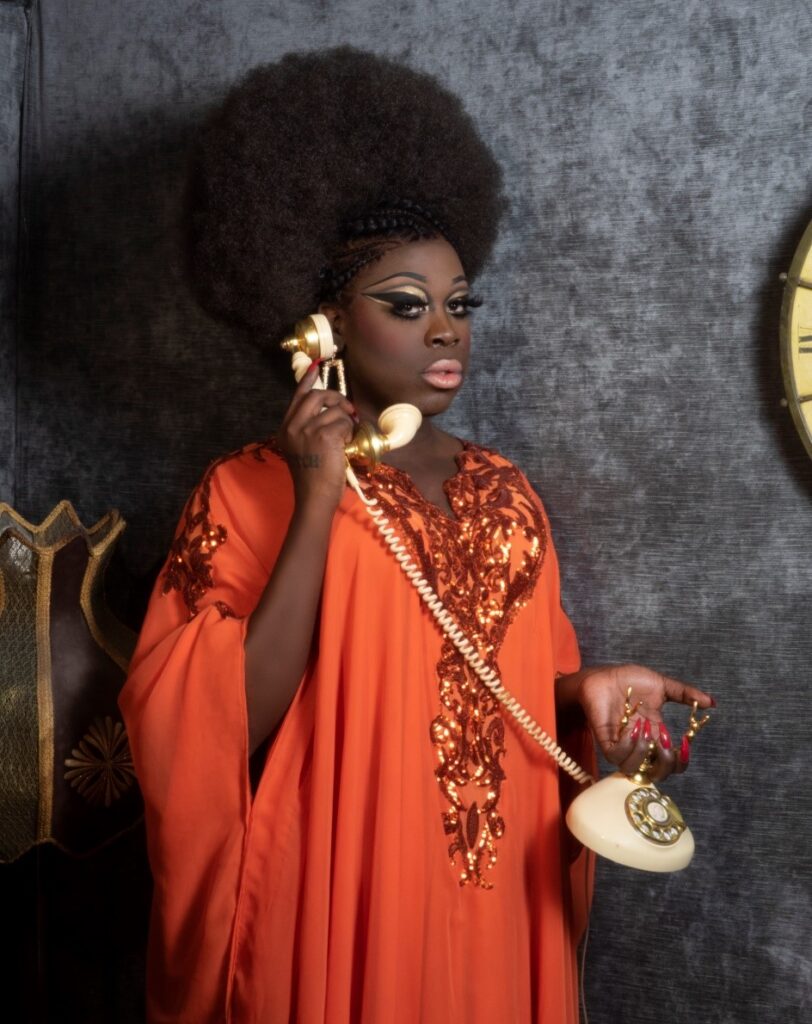 What there domestic or international places on your travel bucket list that you want to visit? What specifically piques your interest about each place?
I've only visited Asia on layovers to Australia, so I really would love to go to Tokyo. I'm intrigued by the culture and what I see on the internet and TV. I've never been to the continent of Africa before, and I'd love to visit Johannesburg, South Africa. And in South America, I've only been to Brazil, so I would love to visit some other countries there as well.

Go somewhere new or somewhere you've been before?
I like going places I've been before.

Describe your travel personality in three words?
I keep to myself, and I don't talk to people on the plane.
Who is the most interesting person you've met on vacation?
Director Assaad Yacoub at the Stonewall Inn in New York City. He is wild!

Do you prefer solo travel or traveling with a group?
I love traveling with one other person, but I won't say who.

Sit in a window or aisle seat?
I sit by the window.

Travel itinerary or just go with the flow?
I usually have a travel itinerary because I'm always working.