If you missed Telluride Gay Ski Week 2023, you'll have to wait until late summer or early fall before tickets go on sale for next year! However, we wanted to throw something together to keep you inspired about skiing down the slopes in Telluride, Colorado as well as mixing and mingling with a fun LGBTQ+ crowd. 
In case you didn't know, Telluride Gay Ski Week is an annual event usually scheduled from the end of February through early March. The town's first gay ski week was started in 2022 by Mountain Village, and today, it brings one of the largest ski groups to the area every year.
This year's event organizer, SBG Productions estimated that 2,000 people attended over the course of the week. Ski week activities included free Aprés-Ski, a mountain drag race, Gay Sleigh (horse-drawn carriage ride), and ticketed events, including the sold-out stand-up comedy show with Margaret Cho, Daniel Webb, and Gus Kenworthy at the Palm Theatre that seats more the 650 people.
The first gay ski week was hosted by Telluride's fellow resort town of Aspen in the 1970s by locals Jon Busch, Tom Duesterberg, and Russell Anderson. However, during this time, being openly gay was not widely accepted so a group of locals would host parties for visiting gay tourists in condos. In 1979, Aspen became the first municipality in the state to pass an anti-discrimination policy for gays and lesbians. And the rest is history, with gay ski weeks around the world, including Arosa, Switzerland. 
The dates have already been set for next year. Telluride Gay Ski Week is scheduled for February 25 – March 2, 2024. So, save those dates! And as mentioned before, tickets will go on sale sometime in the late summer or early fall. Stay informed and updated by visiting the website or follow Telluride Gay Ski Week on Facebook, Twitter, and Instagram.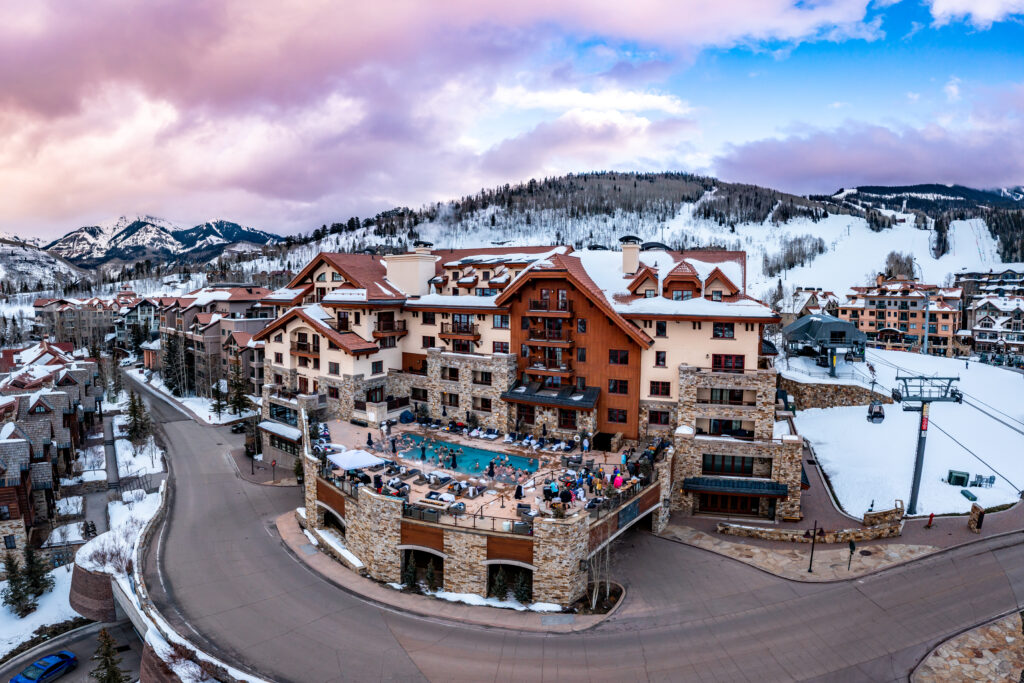 (Photos courtesy of SBG Productions / Telluride Gay Ski Week)