For LGBTQ+ travelers with Switzerland on their travel bucket list, you should consider visiting Arosa, an Alpine resort village in the Schanfigg Valley known for its lakes, ski slopes, and trails. But the village has become a popular destination for LGBTQ+ travelers because of the annual Arosa Gay Ski Week, and Vacationer Magazine was there to catch the gays frolicking in the snow.
The popular ski week started in 2005 when the President and founder Hitsch Leu threw the first event at his hotel, Hotel Eden, which unfortunately has closed. But in 2006, Lausanne native Alex Herkommer was invited to the event and after seeing how professional Leu organized the event; he joined forces with Leu to create the non-profit organization, The Arosa Gay Ski Week.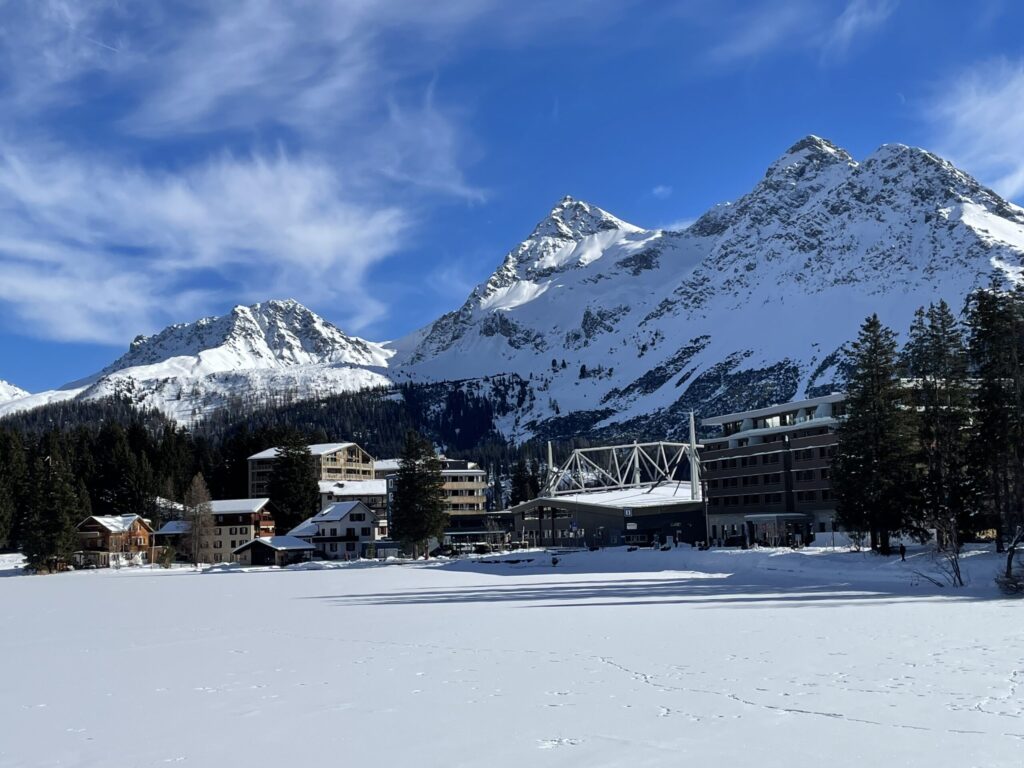 Herkommer recalls: "It was not easy at first, as people in Arosa didn't understand what a gay ski week was and thought, 'do we really need this kind of event?'" But the event would eventually grow in popularity offering a fun, but lowkey vibe than the larger European Gay Ski Week. Some people I talked to said they enjoy Arosa Gay Ski Week in comparison to European Gay Ski Week because "it's a smaller crowd," "people are less pretentious," or because "they aren't surrounded by people into drugs" – all positive points.
From January 21-27, 2023, LGBTQ+ skiers, snowboarders, and revelers took to the slopes in Arosa for the annual International Ski Pride Festival. More than 800 people attended the weeklong event with 40% of the attendees hailing from Switzerland and others traveling from different countries across the globe, such as the UK, Germany, Poland, Mexico, India, Australia, Israel, and the US.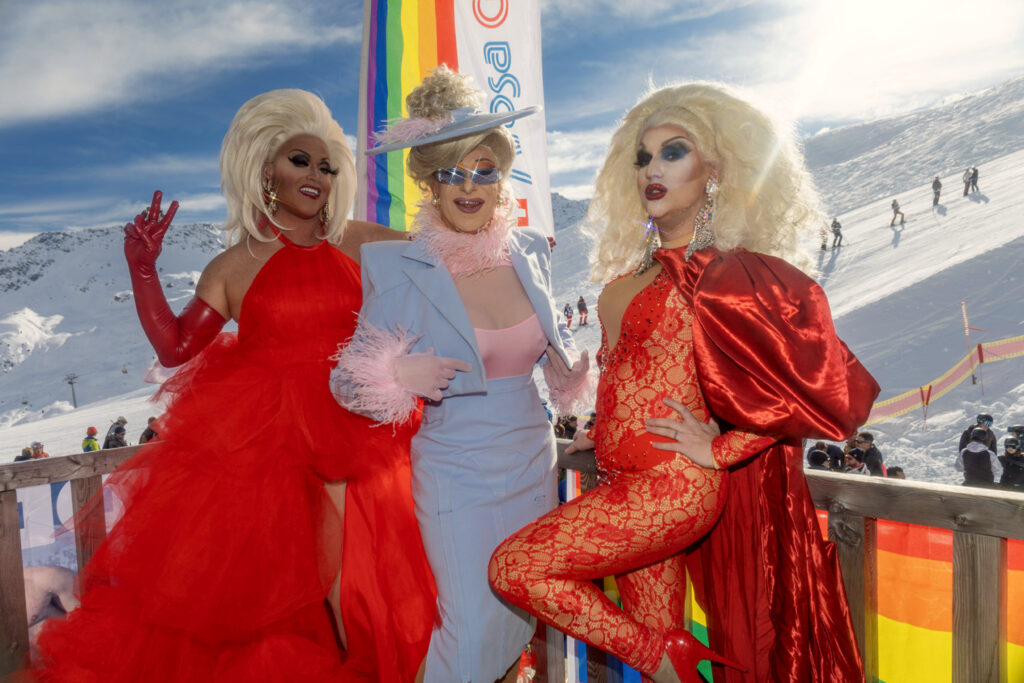 Although I didn't see many people of color, there was still a welcoming vibe at the scheduled events I attended, such as the Drag Race (a downhill slalom competition with Drag Jury: Epiphany, Sederginne, and Eva Detox), Aprés ski parties, a fondue dinner at Burestübli Restaurant followed by night sledding, a fetish party, and closing festivities, which included the Snow White Ball. And if you were attending this year's ski week, you may have been lucky enough to rub elbows and chat with gay Swiss wrestler Curdin Orlik. Apparently, 2023 was popular among a new group of attendees.
"This year, we had a lot of younger newbies who discovered the event for the first time, and we promise to be back in 2024," said Herkommer. "We were so happy we could organize our ski week with all our events and artists, and welcome old and new friends again."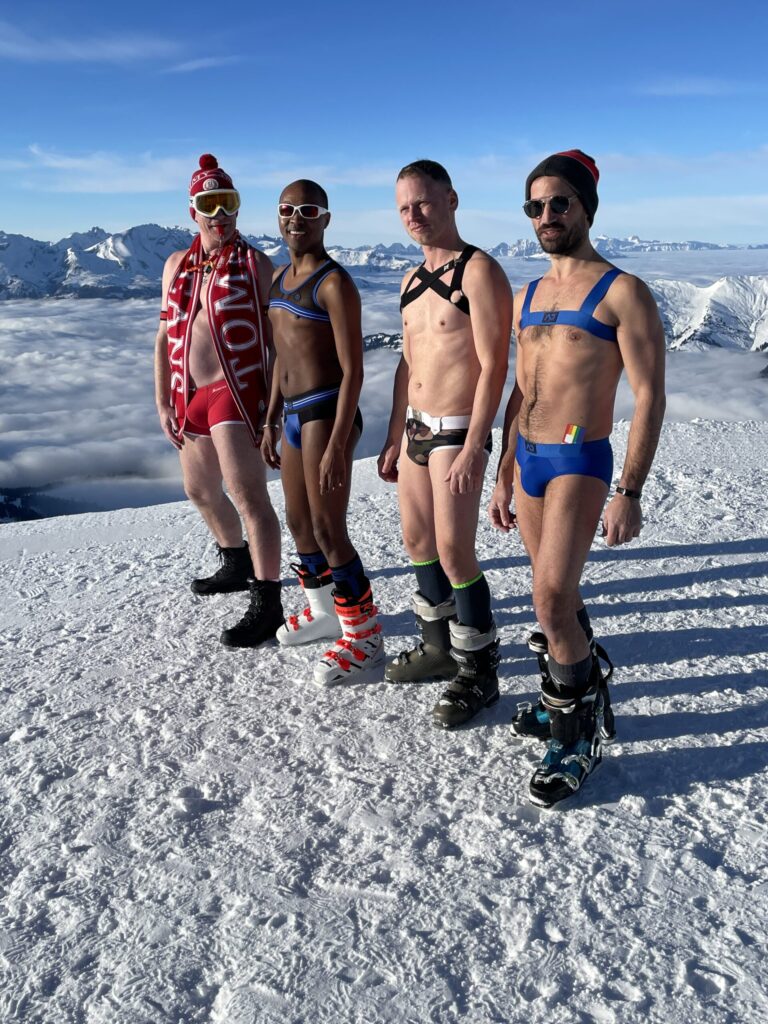 Arosa is a magical village with unparallel beauty especially if you happen to stay at the 5-star hotel Tschuggen Grand Hotel, where some of its 128 rooms have balconies. From the comfort of their bed, guests can watch the sun rise above the snow-covered mountains. This hotel also has its private funicular – two linked six-seater cars – that will transport hotel guests only to the Tschuggenhutte, a jumping-off point to ski, snowboard, bask in the sun (fully clothed in the winter of course) or grab a bite to eat.
Completely rebuilt after a fire in the 1970s, the hotel's now colorful décor includes three main elements – forest, flowers, and ibex. The hotel features four restaurants and a spacious three-level Tschuggen Bergoase Spa. If you're looking for a hotel with a hip style and vibe, you should consider staying at the Tschuggen Grand Hotel's sister property, Valsana Hotel, located close to the train station. Both hotels are part of the Tschuggen Collection of hotels and resorts.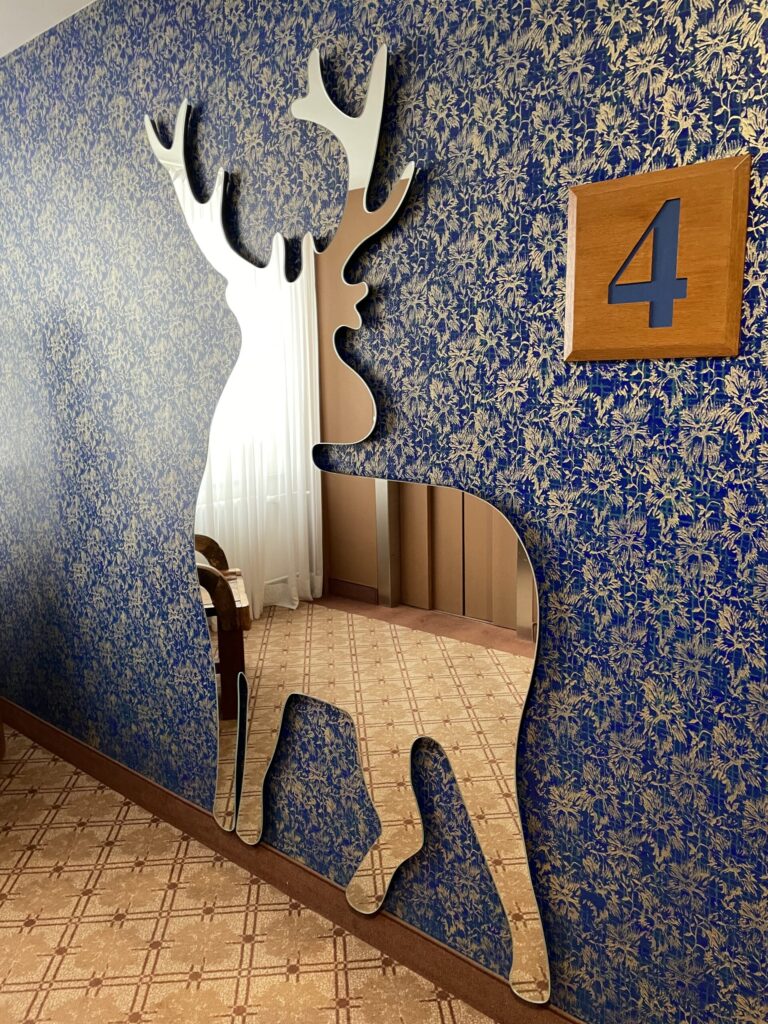 Whatever you decide to do, you cannot leave Arosa without a gondola ride up to Weisshorn Peak for the jaw-dropping panoramic views high above the clouds. (See the main image at the top of the article) Also for a real 5-course, Michelin-star dining experience, you have to visit Alpenblick, a restaurant located on the first floor of a B&B accessible only by walking or snowmobile. Try the duck slices on pinot noir risotto and a salad with lemon nut vinaigrette.
Herkommer is already working to make Arosa a year-round destination for LGBTQ+ vacationers. "We are now working with all stakeholders to make Arosa an inclusive rainbow destination that will warmly welcome the diversity all year-round not only during gay ski week," he said. "It implies to the different organizations, hotels, restaurants, companies, and the city how necessary it is to integrate sexual diversity in their policies and administration."
For more travel inspiration, visit Arosa's official website, and click here to stay up to date on the most recent news about Arosa Gay Ski Week. **Unless otherwise noted, all images are courtesy of Arosa Gay Ski Week.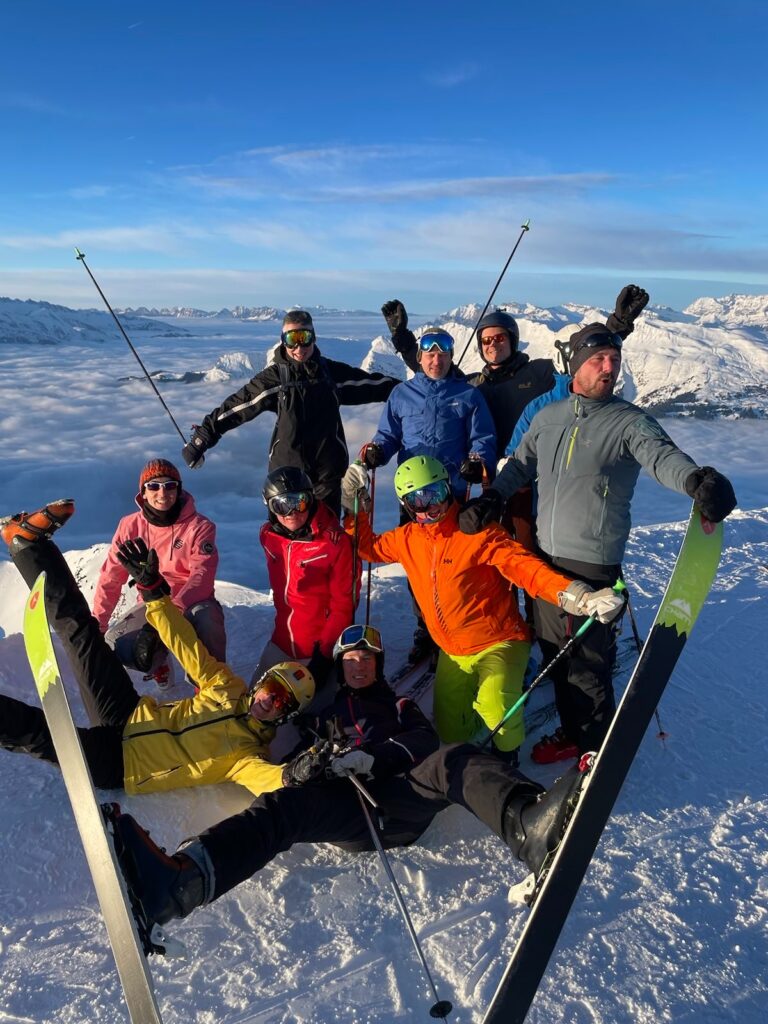 Editor's Note: The author's opinions and perspectives are his own. Arosa Gay Ski Week was part of a Switzerland press trip arranged via The Arosa Gay Ski Week, Arosa Tourism, and Switzerland Tourism.