Queer group trips encompass more than just the destination itself. From selecting our travel destinations to choosing accommodations, queer travelers encounter a distinct set of challenges and considerations. Opting for a queer group trip allows us to immerse ourselves in the company of fellow LGBTQ+ travelers, creating an environment where you can let down your guard in ways that might not be as comfortable or easy when traveling solo. Plus, there's something truly enticing about entrusting the professionals with all the planning, allowing you to show up and relish in the experience.
Whether you're a solo adventurer, a romantic couple longing for a getaway, or a group of friends in search of indelible memories, we're here to showcase the remarkable queer trips and travel companies eager to welcome you into their fold for adventures spanning the globe.

Olivia Travel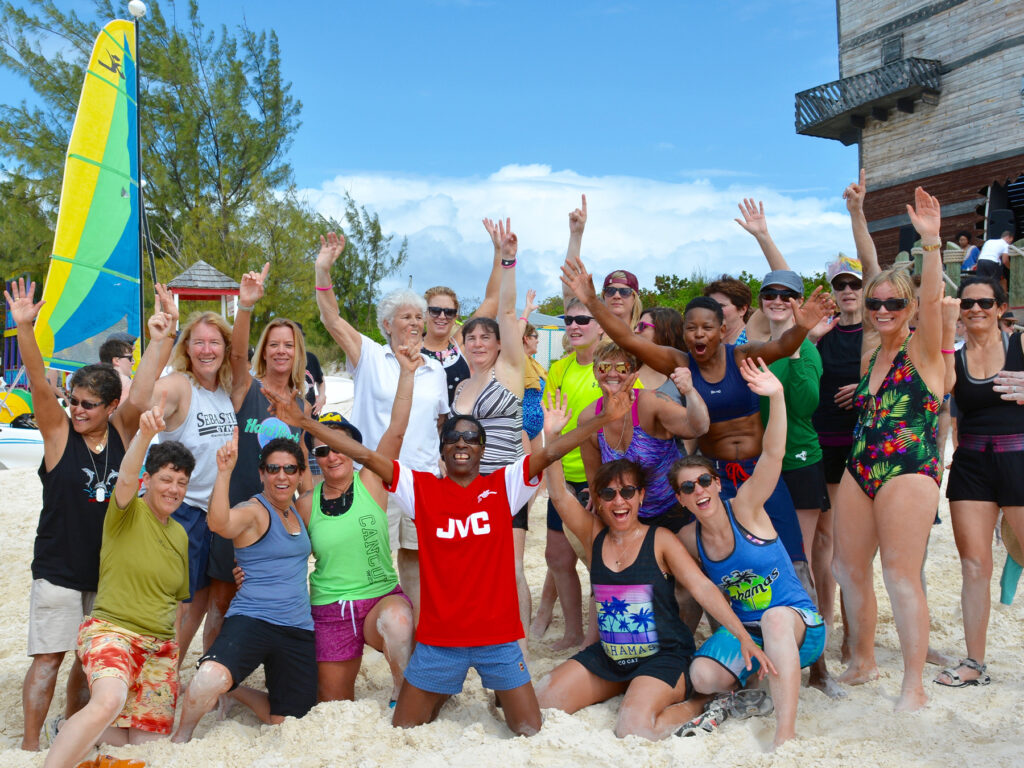 For lesbian travelers, there is no more notable travel company than Olivia Travel, the world's first lesbian travel company, which recently celebrated its 50th anniversary. Olivia is already one of our favorite LGBTQ cruise companies, and they also offer resort vacations and adventure trips tailored to women. Olivia Travel is renowned for curating inclusive and diverse travel opportunities, encompassing various destinations such as resorts in Mexico, African safaris, and polar bear safaris in Canada. Their vacations feature entertainment, workshops, and activities designed to foster a sense of community and cultivate lasting connections among travelers.
Olivia Travel's trips are well-known for the quality of their live entertainment and performances, with a strong emphasis on showcasing queer women from the music and entertainment industry.
---

Ladies Touch Events + Travel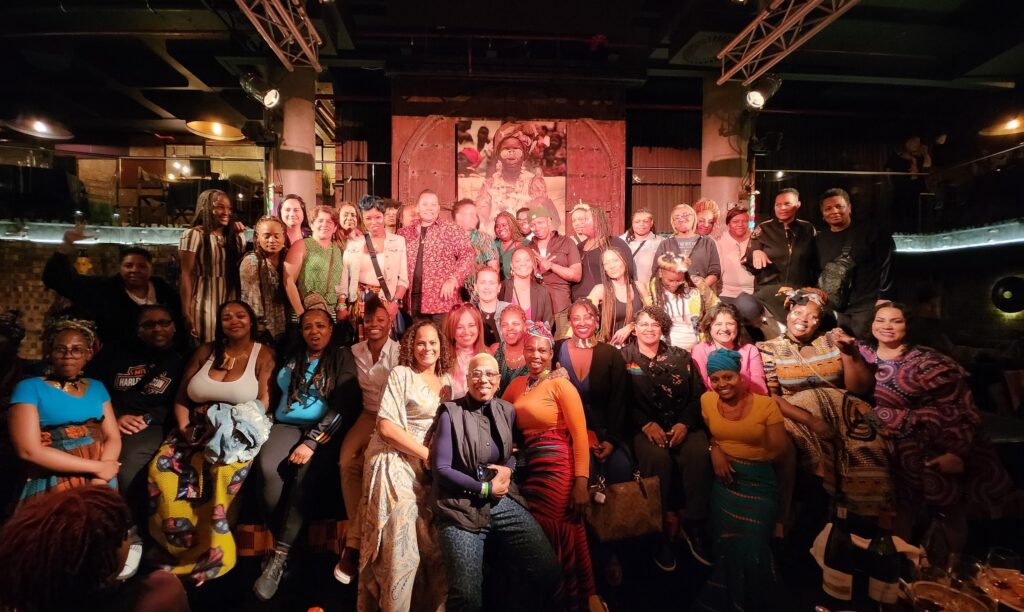 Ladies Touch, under the guidance of its founder Vivian Perez, holds a profound appreciation for the transformative power of community-building within the LGBTQ+ community. Having orchestrated successful events in Southern California for several years, the company embarked on an expansion journey in 2016, extending its mission to curate enriching travel experiences for queer women. At its core, this expansion mirrors the company's unwavering commitment to fostering connections among like-minded LGBTQ+ women and prioritizes the experiences of women of color.
Recognizing the unique safety concerns that women often face while traveling, Ladies Touch Events places a paramount emphasis on group travel as a means to create a secure and comfortable environment. This dedication to ensuring a sense of safety extends to their choice of destinations, with a deliberate focus on locations renowned for their LGBTQ+ inclusivity. However, Ladies Touch Events also embraces a global perspective, offering opportunities for exploration and connection in diverse corners of the world.
---

EveryQueer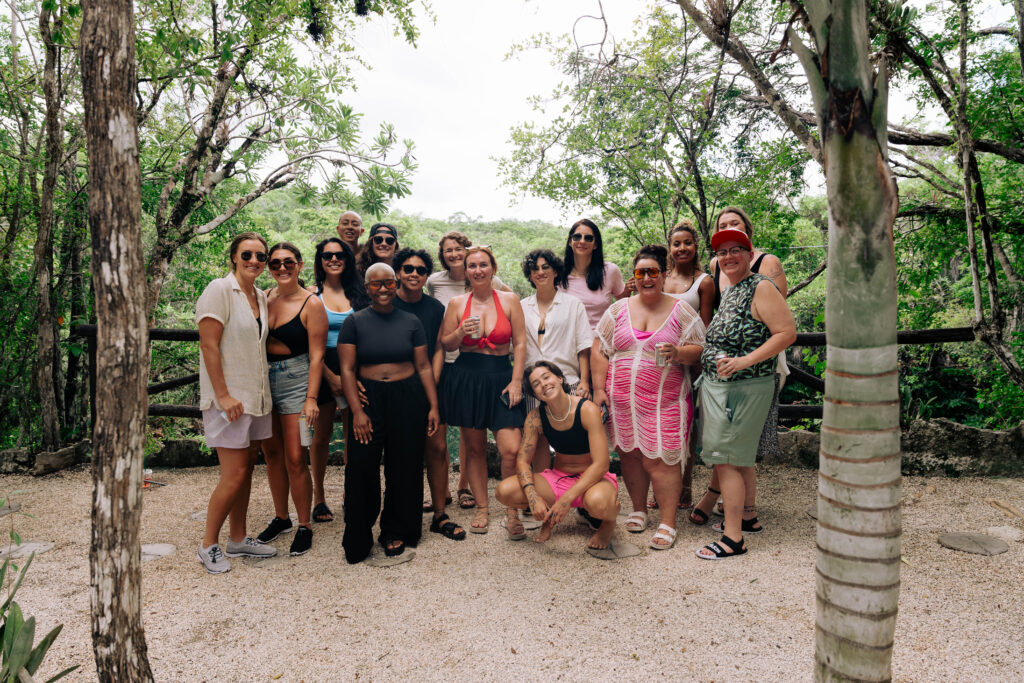 In recent years, EveryQueer, an LGBTQ media company dedicated to serving queer and lesbian communities, has ventured into organizing group trips to prominent events such as Dinah Shore and Girls in Wonderland. This journey culminated in 2023 when the company expanded its horizons to encompass international group travel, with a comprehensive slate of adventures scheduled for 2024.
EveryQueer operates under a brand ethos that queer individuals deserve the opportunity to explore the world while recognizing the distinct challenges that LGBTQ+ people, particularly trans and nonbinary travelers, often encounter. Beyond mere travel, EveryQueer is on a mission to cultivate a sense of community and facilitate connections that enable individuals of all queer identities to not only explore the globe but also engage with the broader global queer community.
Their upcoming trips, such as Wonders Brazil and Argentina, offer a remarkable blend of experiences, including visits to iconic destinations like Iguazu Falls and participation in the world's largest lesbian nightlife event – Fiesta Rose Girls.
---

KelliGregg Travel
With an impressive two decades of experience in organizing unforgettable journeys, KelliGregg Travel stands as a prominent leader in LGBTQ travel. Their flagship offering, the renowned R Family Vacation summer cruise, remains unparalleled in its dedication to serving the unique needs of LGBTQ families.
In a recent rebrand to KelliGregg, the company has expanded its repertoire, now featuring enticing options such as adults-only river cruises and captivating land-based excursions to explore bespoke destinations such as Ireland.
What truly sets KelliGregg apart is its exceptional ability to attract travelers from every corner of the LGBTQ+ community, fostering an exceptionally welcoming environment for families and friends to travel together. Regardless of one's identification within the LGBTQ+ spectrum, KelliGregg Travel provides a space for incredible adventures.
---

Out Adventures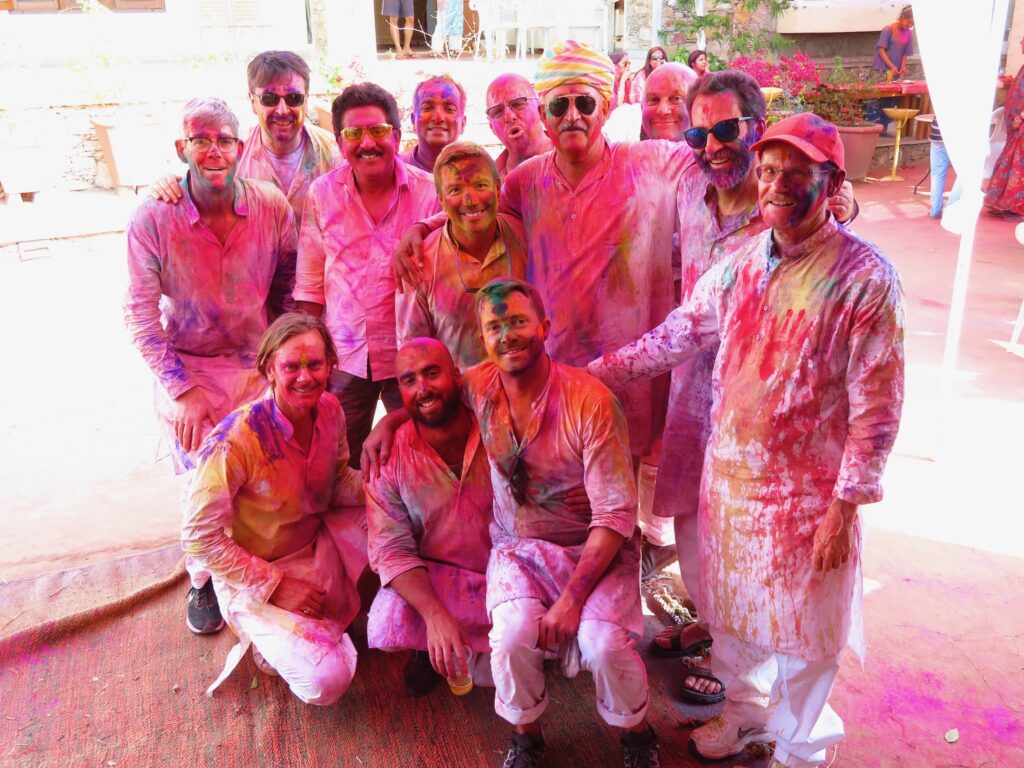 If you are looking for a company known for adventure look no further than Out Adventures. Out Adventures is a premier travel company specializing in small-group LGBTQ+ adventure travel. They offer safe and inclusive travel experiences for LGBTQ+ individuals and allies, focusing on adventure activities such as hiking, cycling, safaris, and cultural exploration.
Out Adventures offers diverse travel opportunities ranging from India for the Holi Festival to hiking in Peru and unique cultural excursions in Cuba. Experienced LGBTQ+ guides enhance each adventure by providing insights into local LGBTQ+ scenes. The company aims to combine adventure, cultural immersion, and a sense of community in its travel experiences.
---

Ready to Stare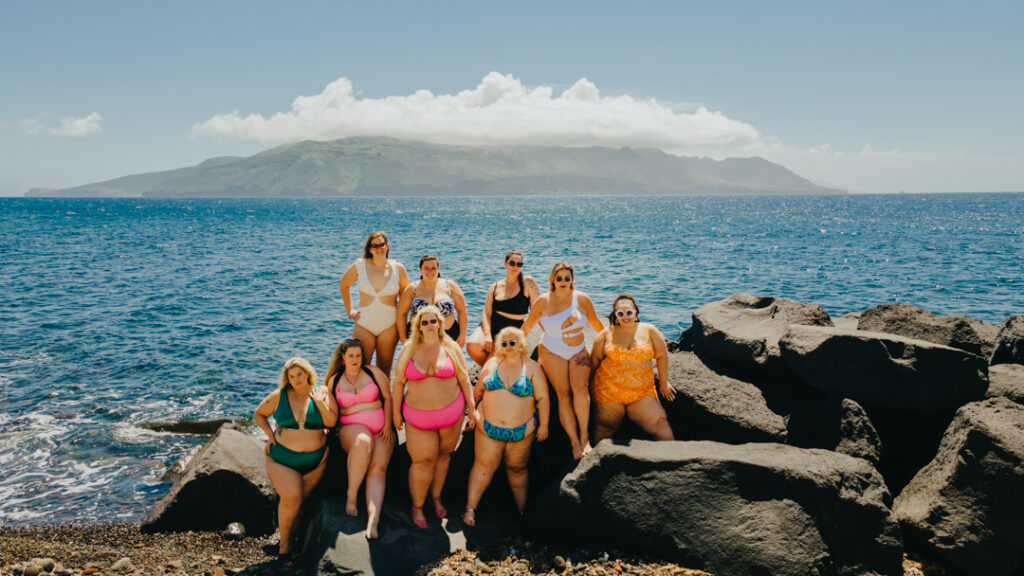 Ready to Stare, founded by LGBTQ travel and plus-size fashion expert Alysse Dalessandro, specializes in group trips tailored for plus-size LGBTQ+ individuals, while also extending a warm welcome to allies of all sizes and orientations. Their custom itineraries excel in providing inclusive and accessible travel experiences, allowing guests to explore new destinations and immerse themselves in diverse cultures.
One noteworthy aspect of Ready to Stare's offerings is their annual Italy trip, a unique opportunity born from Dalessandro's deep family ties to the country. These Italy excursions prioritize local experiences, enhanced by invaluable insights from knowledgeable local guides. In 2024, guests will get a chance to journey through the enchanting landscapes of Northern Italy.
For those seeking to book their next adventure or simply seeking inspiration, Ready to Stare encourages connections via social media or direct communication with Alysse Dalessandro.
---

VACAYA
Seasoned travel industry experts Randle Roper and Patrick Gunn founded VACAYA to revolutionize the gay cruise scene by introducing a more inclusive approach and welcoming the entire LGBTQ+ community. They offer an impressive lineup of cruises, but their offerings include all-inclusive resort trips that provide a relaxed atmosphere distinct from large ship cruise operators. A unique aspect of VACAYA is their practice of reserving entire resorts, ensuring that everyone on the property identifies as a member of the LGBTQ+ community, or at a bare minimum, an ally.
Notably, the VACAYA team is renowned for hosting exceptional themed parties that guarantee a memorable time for guests. Their upcoming resort trip in Mexico promises to be particularly exciting, with celebrations for Halloween and an immersive experience of the Day of the Dead.