Booking a vacation on an LGBTQ+ cruise offers an unparalleled and enriching experience that transcends conventional travel. These cruises, which we showcase below, establish a secure and inclusive environment where individuals can authentically express themselves.
LGBTQ+ cruises are renowned for their specially tailored entertainment and activities that celebrate diversity, featuring captivating drag shows, themed parties, and culturally immersive excursions. These voyages often dock at destinations renowned for their LGBTQ+ friendliness, ensuring that travelers can explore the world while basking in the sun with their authentic selves.

Vacationer has curated a selection of LGBTQ+ cruises that deserve your attention, including a liveaboard scuba diving adventure in Thailand, an all-inclusive queer family voyage, an adults-only party cruise with thousands of shirtless dudes, and a Queens Gone Wild cruise curated by RuPaul's Drag Race All-Stars 8winner JIMBO. As varied as the cruise types, these cruise itineraries include bespoke destinations in the Caribbean islands, South America, Europe, and Southeast Asia. So, get ready to set sail because your next unforgettable adventure awaits!

Undersea Expeditions – Thailand LGBTQ+ Liveaboard Adventure
Dates: December 29, 2023-January 8, 2024
Starting at $3995

For queer travelers looking for a scuba diving adventure, consider one of many upcoming LGBTQ+ Liveaboard experiences offered by Undersea Expeditions. Undersea Expeditions was established in 1991 by Chris Winkle. Since then, they have been dedicated to providing exciting group adventures tailored for the LGBTQ+ community, focusing on the world's finest dive destinations.
Today, this mission thrives under the guidance of passionate diver Greg Hamman.
Experience an unforgettable start to the new year with their Thailand LGBTQ+ Liveaboard Adventure. Begin your journey by flying into Phuket, where you will check into your comfortable cabin aboard the traditional wooden vessel, The Phinisi. Some of the planned Thailand dive sites include stops in the Similan Islands, Surin Islands, and Southern Thailand. Get up close and personal with turtles, black reef sharks, and coral gardens filled with spectacular and rare fish. The package includes 10 nights in air-conditioned double occupancy staterooms with a private bath, meals and snacks, select beverages, up to four dives per day as well as tanks, weights, and a weight belt.

Adventure enthusiasts should also consider exploring additional scheduled excursions, like Carnival on Curaçao (February 10-17, 2024) and the Komodo Indonesia Liveaboard for women only (July 13-22) onboard the Mermaid I, which includes an optional Bali land tour. Why stay home when you can dive into the underwater world, discovering enchanting reefs and intriguing shipwrecks?

Click here for more information about Undersea Expeditions' Thailand LGBTQ+ Liveaboard Adventure.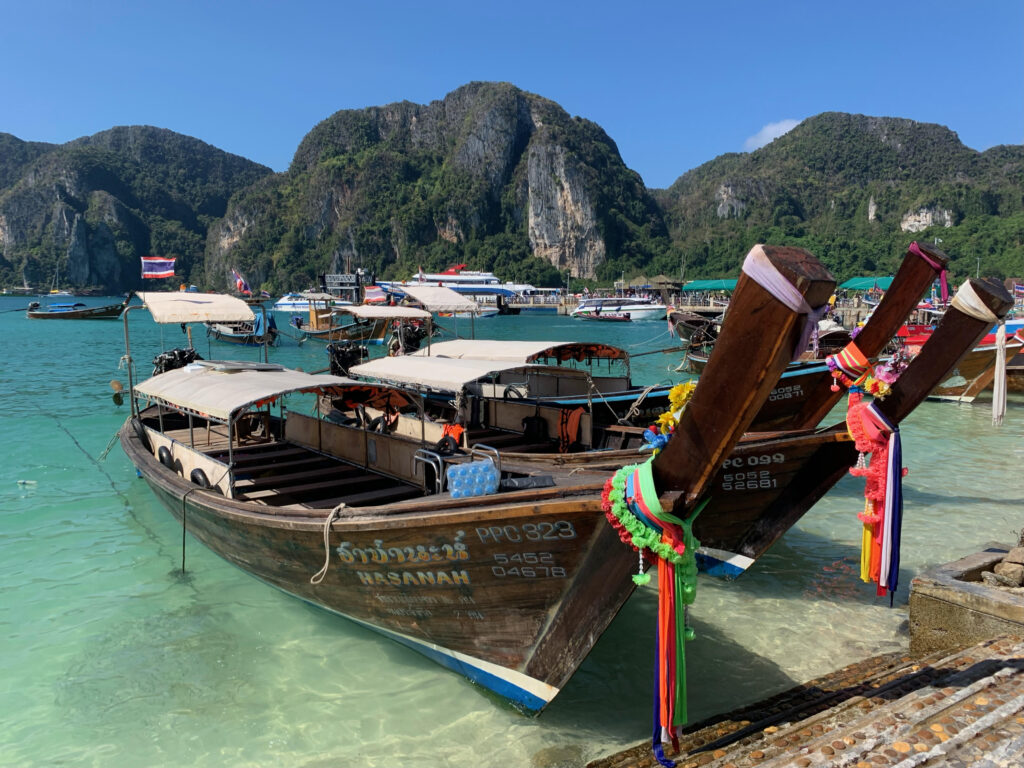 ---


House of JIMBO: Queens Gone Wild Cruise
Dates: February 10-17, 2024
Starting at $1,894.25
RuPaul's Drag Race All Stars season eight winner JIMBO is taking us all out to sea this Valentine's Day. JIMBO will be joined by RuPaul's Drag Race All Stars castmates (and drag superstars) Kandy Muse, Jessica Wild, and Heidi N Closet for Queens Gone Wild. We asked what prompted JIMBO to arrange the cruise and they noted, "The Queens Gone Wild Cruise is an opportunity to celebrate the love of Drag! We love self-expression and performance and we will have events for participants to try a little Drag themselves while being entertained by some of their favorite Drag performers."

The Queens Gone Wild tour will depart on a Celebrity Apex ship from Fort Lauderdale. Stops on the cruise include San Juan, Puerto Rico; Philipsburg, St. Maarten; Charlotte Amalie, St. Thomas; and Puerto Plata, Dominican Republic. JIMBO noted, "We are really looking forward to experiencing Jessica Wild's home country of Puerto Rico with her and being with Kandy Muse in her home country of the Dominican Republic. Those stops feel extra special! I'm also excited to spend Valentine's Day at sea!"
In addition to the epic stops, each day on the ship features some really exciting entertainment including afternoon drag workshops, costumed parties, and even a Booty Pirates Pool Party. When the ship sails into the evening of Valentine's Day the fun sets in with a special Valentine's Day Dinner followed by a fun Hanky Panky Party and Snatch Game of Love featuring JIMBO's lauded "Shirley Temple". Do not sit on this opportunity to join some of your drag favorites on what might just be the cruise of the decade!

Click here for more information about Queens Gone Wild 2024.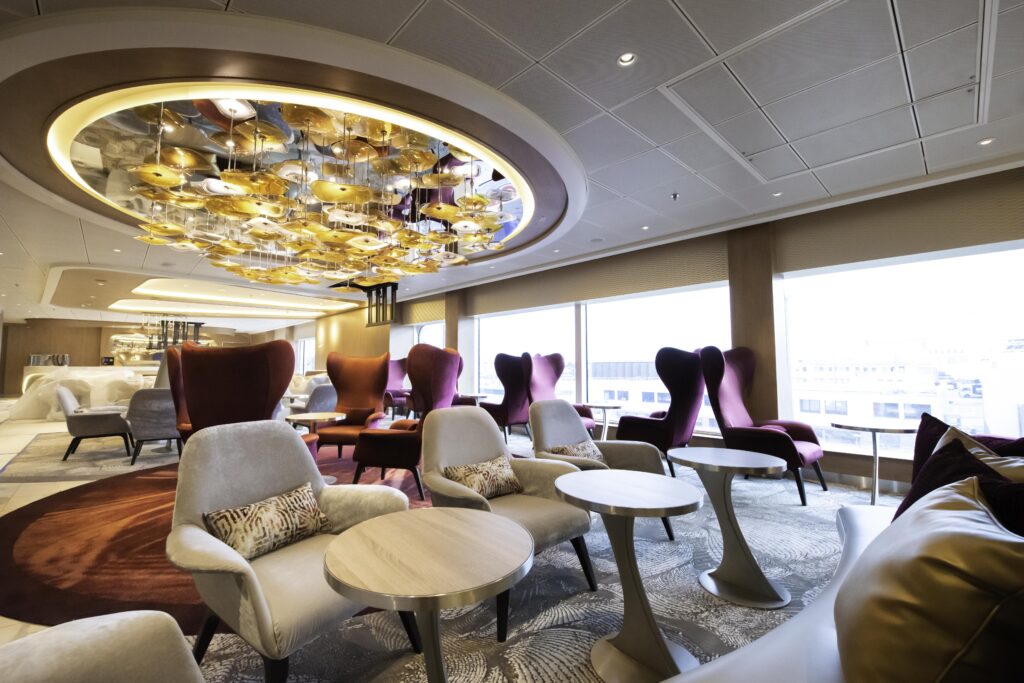 ---


VACAYA – Caribbean Cruise 2024
Dates: February 17-24, 2024
Starting at $1,197

Take a "quantum leap" out of the day-to-day and get into the fun with VACAYA. The LGBTQ+ tour operator's 2024 cruise offerings include a South African Cruise, a Europe River Cruise, an African Safari, and even an Antarctica Cruise that's colder than your ex's heart (in a good way). Fresh from celebrating their 5th birthday bash in the Caribbean, the 2024 Caribbean cruise is the cruise to be on. Live it up with 2,900 LGBTQ+ friends on the new Celebrity Apex while you tour some of the hottest destinations in the Caribbean. This big ship is already popular, so do not procrastinate and snatch your post-Valentine's Day voyage while you can.

It's like a treasure hunt for the best time ever, and VACAYA has your map! The VACAYA Caribbean Cruise 2024 kicks off in sunny Fort Lauderdale and then it will be "anchors aweigh" to three incredible ports: San Juan, Puerto Rico; Saint Croix; and the fabulous St. John, Antigua.
Get your dancing shoes and that cute lewk together for the THIS IS ME party on the upper decks of the first night. Spend the day at the pool with your new friends on day two and plan to go to the V-Dance that afternoon. The next trio of days promises unique island adventures of the aforementioned ports of call. So, make sure to kickstart that base tan and slather on that SPF because beach time is on the horizon. But hold onto your beach hats because the final two days are all about kicking back, partying, and unleashing a whole lot of sea-faring shenanigans!

VACAYA is known for its fresh, diverse, and unpredictable entertainment, and we will know more about which performers you can check out aboard the ship later this fall.

Click here for more information about VACAYA's 2024 Caribbean Cruise.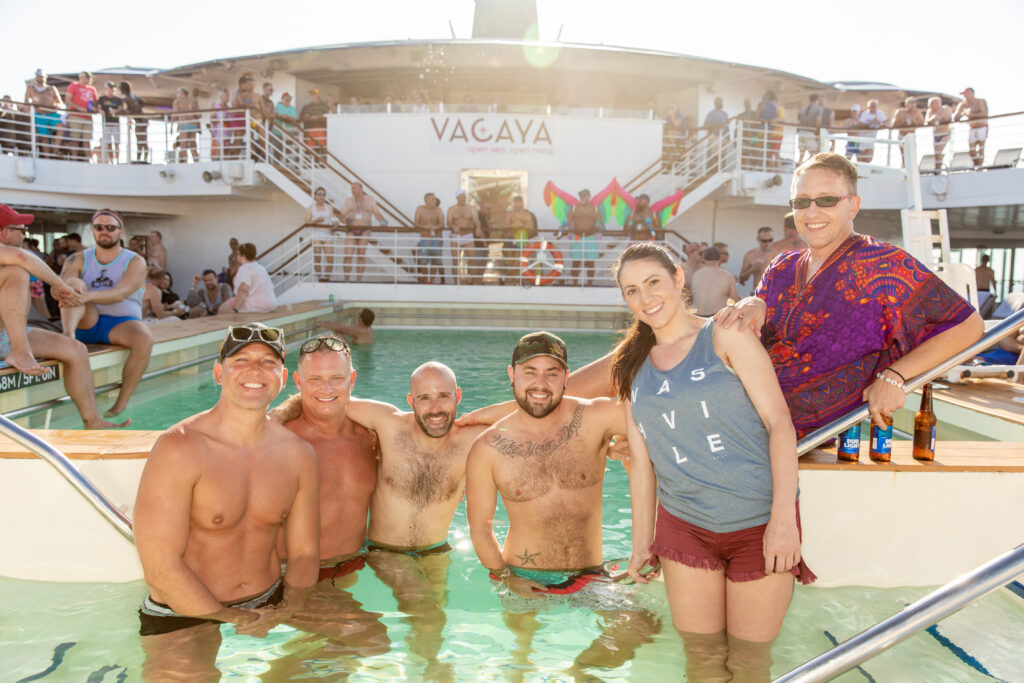 ---


Atlantis Events – Exotic Southern Caribbean
Dates: March 16-23, 2024
Starting at $1,099

Cruise with Atlantis Events to four of the most beautiful islands in the Caribbean. Atlantis is teaming up with Richard Branson's Virgin Voyages for this unforgettable seven-night journey. Known for its bold and innovative approach, Virgin Voyages offers travelers a blend of luxury, style, and a touch of irreverence.

Embark on your journey from the historic and vibrant city of San Juan, where you can immerse yourself in its rich culture, tear it up on the dancefloor, explore stylish boutiques for the latest swimwear or some cute new jockstraps, indulge in delicious tapas, or simply unwind on the welcoming gay beach before setting sail. Your adventure continues with exciting stops at Oranjestad, Aruba; Willemstad, Curaçao; the captivating Martinique; and the picturesque ports of Basseterre and St. Kitts.

Relax and get to know a few thousand new friends from all over the world while exploring 18 different eateries aboard the Brilliant Lady ship including Extra Virgin, taking in incredible performances in the Red Room or The Manor, or just live it up on the lux open decks of The Dock House.

In addition to fabulous theme parties, this cruise will feature a range of entertainment opportunities including cabaret performances, pop-up surprises, sensual dance productions, comedians, cutting-edge DJs, a sex-themed talk show, innovative theater, and more! Never sailed with Virgin Voyages before, then check out our insider's perspective on sailing with the adults-only cruise line.
Click here for more information about Atlantis Events' Exotic Southern Caribbean cruise.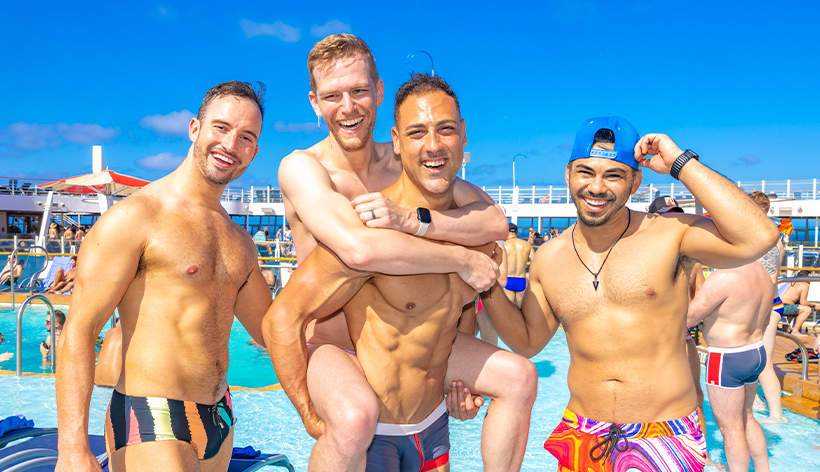 ---


Brand g Vacations – 2024 Bordeaux and the Loire Valley Cruise
Dates: May 22-29, 2024
Starting at $4,749

Embark on an annual luxury river cruise with Brand g Vacations, starting with a two-night stay in Bordeaux followed by Loire River Valley stops including Nantes, Saint-Nazaire, Ancenis, Chalonnes-sur-Loire, Angers, and the Châteaux of the Loire Valley. On board the CroisiEurope Loire Princess the board will provide four-star treatment as you take in castles, World Heritage and UNESCO favorites, and an excursion to Muscadet Wine Route and Clisson. Enjoy wine tastings and castles as the Brand g team recreates the world of French novelist Jules Verne.

The Loire Princess, a gem born in 2015 in Saint-Nazaire, promises a delightful Loire châteaux experience on the water. With a grand fireplace at its heart, inviting communal areas, and a picturesque sun deck for an intimate voyage (max 96 passengers), this vessel is a floating masterpiece. Secure one of the 48 cabins and immerse yourself in a regal ambiance at every turn.

For those craving jaw-dropping TikTok and Instagram photo ops, do not miss the optional tour on May 26th, featuring a thrilling helicopter ride over the Muscadet Region. Glide past the Oudon tower, take in the majestic Châteaux de Clermont, and panoramic views of Champtoceaux – friends and family back home will not believe their eyes.

In 2023, as it marks its 12th anniversary, the leading provider of 5-star LGBTQ+ vacations offers travelers the opportunity to explore every corner of the globe through all-inclusive river cruises, small-ship ocean cruises, and land tours. All Brand g cruises are full-ship charters, virtually all-inclusive (except airfare), welcoming only LGBTQ+ guests and their straight allies. Eric Poole, Director of Marketing for Brand g says, "Our fares are a bit higher than some other LGBTQ+ tour companies, but that's simply because we're the only company that includes virtually everything, so you don't ever have to take out your wallet."

Click here for more information about Brand g Vacation's 2024 Bordeaux and the Loire Valley Cruise.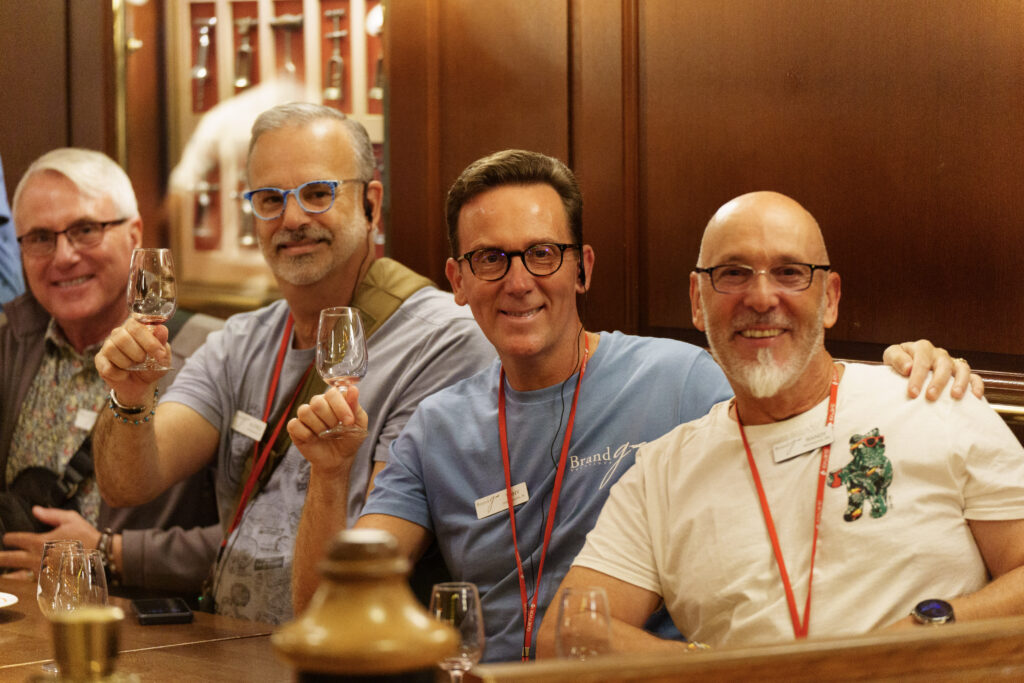 ---


Source Journeys – The Essence of Burgundy & Provence River Cruise 
Dates: June 4-11, 2024
Starting at $4,599
Join Source Journeys as it embarks on an exclusive LGBTQ+ charter aboard the Avalon Poetry II, setting sail from Burgundy to Provence with a friendly group of 120 fellow travelers. Your journey begins in the charming Chalon-sur-Saône, nestled on the banks of the Saône River, and continues for seven enchanting nights with stops in Tounus, Lyon, Tournon-Viviers, Avignon, and a grand finale in Arles. Savor complimentary cocktails and regional wines as you cruise through this picturesque region. Be ready for themed parties, T-dances, captivating on-board workshops, and top-notch entertainment. Exciting local excursions await, including visits to renowned art collections, scrumptious dining experiences in Lyon, and, of course, abundant French wine tastings. Source Journeys, founded by CEO Craig Smith in 2002, was born out of a passion for crafting exceptional gay group travel adventures.
As for the Suite Ship, The Avalon Poetry II offers a luxurious experience with two decks of Panorama Suites, boasting wall-to-wall, floor-to-ceiling windows that create a unique Open-Air Balcony. The ship is equipped with amenities such as a Fitness Center, a spacious Sky Deck, a whirlpool, Sky Bistro, and a Panorama Bistro. Stay tuned for an exciting pre-cruise "Discovery Stay" in the beautiful city of Paris. Ooh La La! 
Click here for more information about Source Journey's The Essence of Burgundy & Provence River Cruise.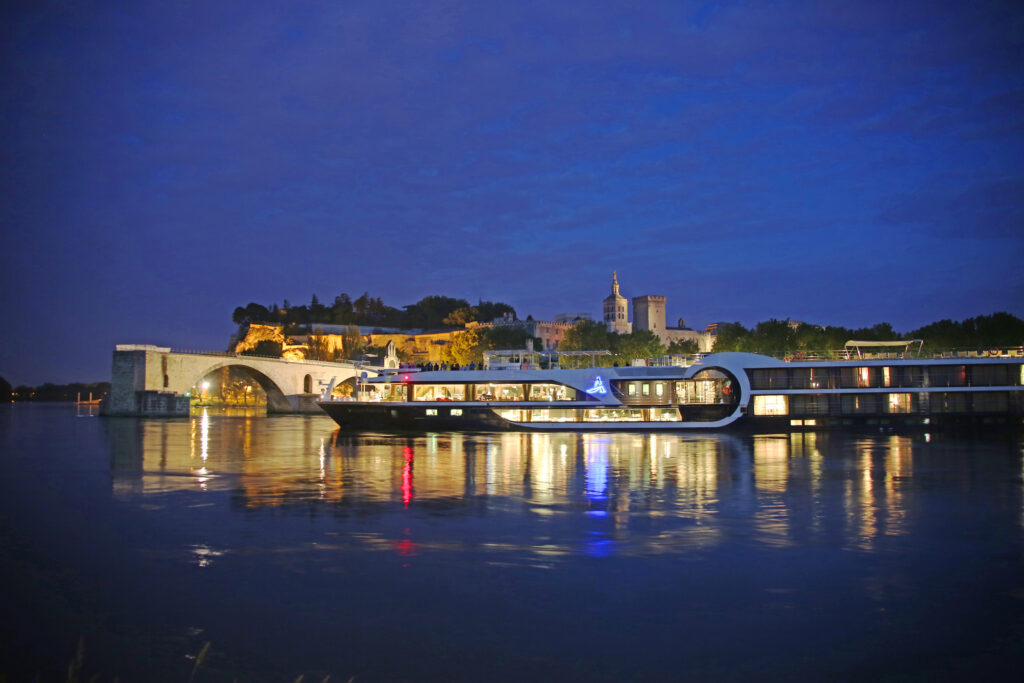 ---

Olivia Cruises – Edinburgh to Dublin Luxury Cruise
Dates: June 27-July 5, 2024
Starting at $5,999

Olivia, the travel company for lesbians and queer women, just celebrated their 50th anniversary, producing over 300 trips for more than 350,000 women. At least 312 lucky travelers will board the Windstar's Star Legend next June. Star Legend recently underwent a comprehensive renovation and features all-suites, lounges, a club, a library, a fitness center, and the tranquil World Spa by Windstar.

Embarking on a cruise in Scotland and Ireland promises an unforgettable journey through several of Europe's most enchanting landscapes and historical sites. This exciting voyage begins in Edinburgh and features stops in Invergordon, Kirkwall, Orkney Islands, Ullapool, Tobermory, Portrush, Douglas, and a final stop in Dublin. A cruise through Scotland and Ireland will offer a unique blend of natural beauty, history, culture, and convenience. Join Olivia for a memorable way to explore the diversity and enchantment of these Celtic lands while enjoying the comfort and amenities of a floating luxury resort. Want to stay longer? Find out how to extend your stay when Olivia announces additional options closer to the trip.

Click here for more information about Olivia's Edinburgh to Dublin Luxury Cruise.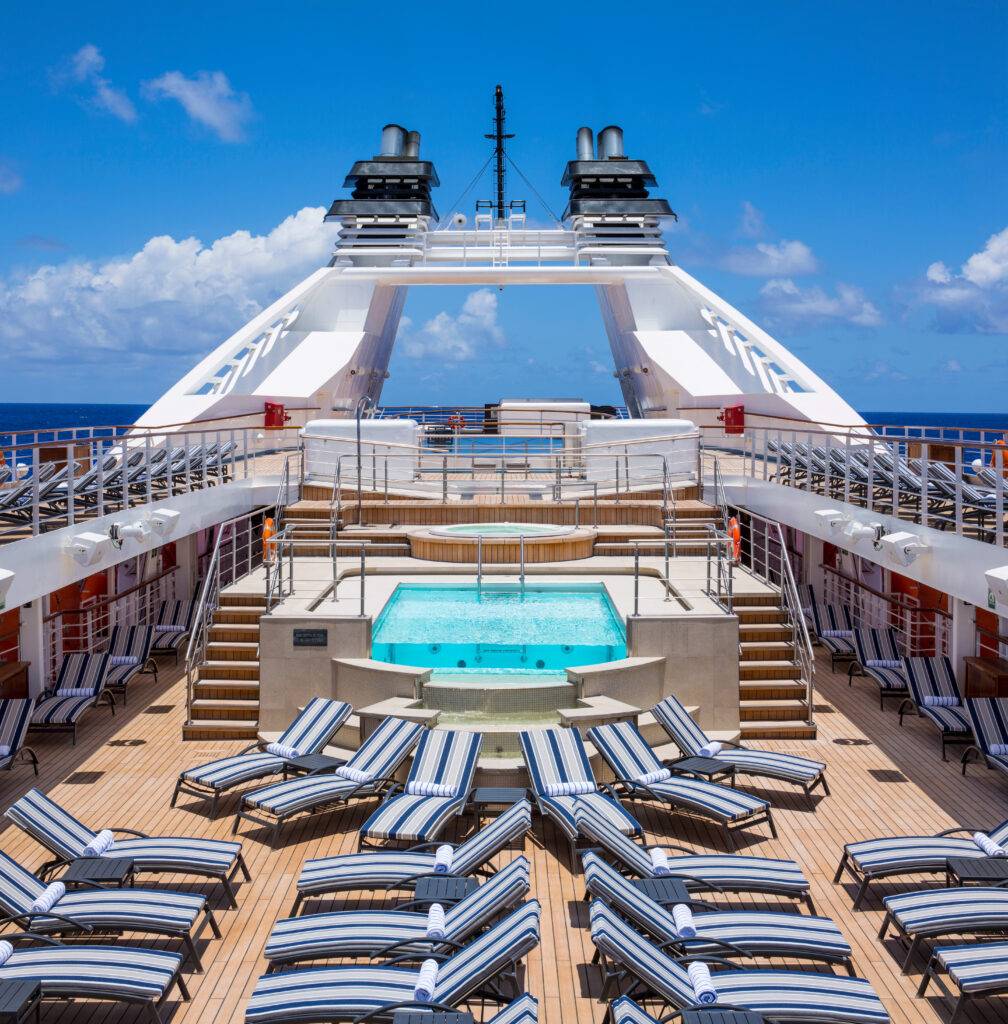 ---


KelliGregg Travel – R Family Vacations Summer Cruise Aboard the New Celebrity Beyond
Dates: July 7-13, 2024
Starting at $1099

KelliGregg Travel and R Family Vacations celebrates two decades of family cruising in 2023 and the fun will continue into the new year. What sets R Family Vacations apart is its unwavering commitment to providing LGBTQ+ travelers and their families with unforgettable, safe, and affirming experiences. From cruises to resort getaways, their carefully curated trips offer a space where everyone can be their authentic selves and create lasting memories.
Gregg Kaminsky says, "Our trips welcome the entire LGBTQ+ community and their friends/families. What is really unique is our trips are truly mixed with men and women (50/50 ratio) and we are the gay vacation you can bring your parents or siblings along with!"
Next July, R Family Vacations Summer Cruise aboard the new Celebrity Beyond will set sail from Fort Lauderdale. LGBTQ+ families and their friends will visit Coco Cay, Grand Cayman and Bimini. They will also get to experience R Family exclusive events and activities such as an LGBTQ+ Comedy Hour, NYC-style piano bars, R Family BINGO, R Family Dinners every night, and more!

Kaminsky notes, "Travel is moving at full speed! We have a really exciting 2024 season including our first trip to Egypt, a full-ship charter on Uniworld for Tulips season, our most luxurious LGBTQ+ family cruise aboard the new Celebrity Beyond, a small yacht charter in Croatia, and a tour with Brendan Vacations in Ireland."
KelliGregg Travel's Splendors of Egypt and the Nile tour (January 20-31, 2024) will feature twelve UNESCO World Heritage Sites, the services of an experienced Egyptologist, and flights between Cairo and Luxor. "This adventure to Egypt is one we have wanted to always offer," adds Kaminsky, "We are so excited to sail on another beautiful Uniworld ship as a river cruise is really the best (and most luxurious) way to explore this beautiful country."

Click here for more information about the R Family Vacation Summer Cruise aboard the new Celebrity Beyond.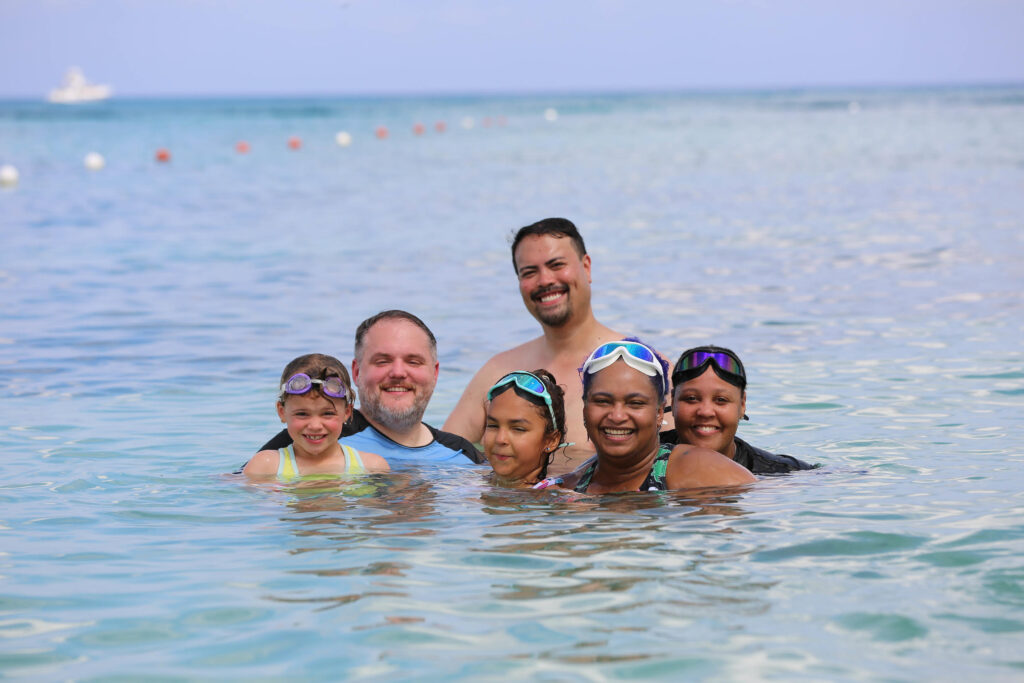 Ultimately, booking a vacation on an LGBTQ+ cruise is not just about the incredible destinations; it is about the people you meet, the bonds you form, and the opportunity to celebrate and affirm your identity in a welcoming and joyous setting. Who knows, your next cruise might introduce you to friends for a lifetime. So, embark on this journey, embrace the fun, and bon voyage!