For LGBTQ+ travelers visiting Lima, Peru, you may want to consider staying at The Westin Lima Luxury Hotel & Convention Center, which is part of the queer-inclusive brand Marriott International. And you'll enjoy staying here much more if you enjoy a good handcraft cocktail because the hotel features a hidden speakeasy bar – the Alphonse. 
Inspired by the life of famous American gangster Alphonse Capone, the Alphonse Bar is an ode to the mystery and seduction of the Prohibition era and allows guests to escape back in time to experience the glamorous side of life in 1920s America.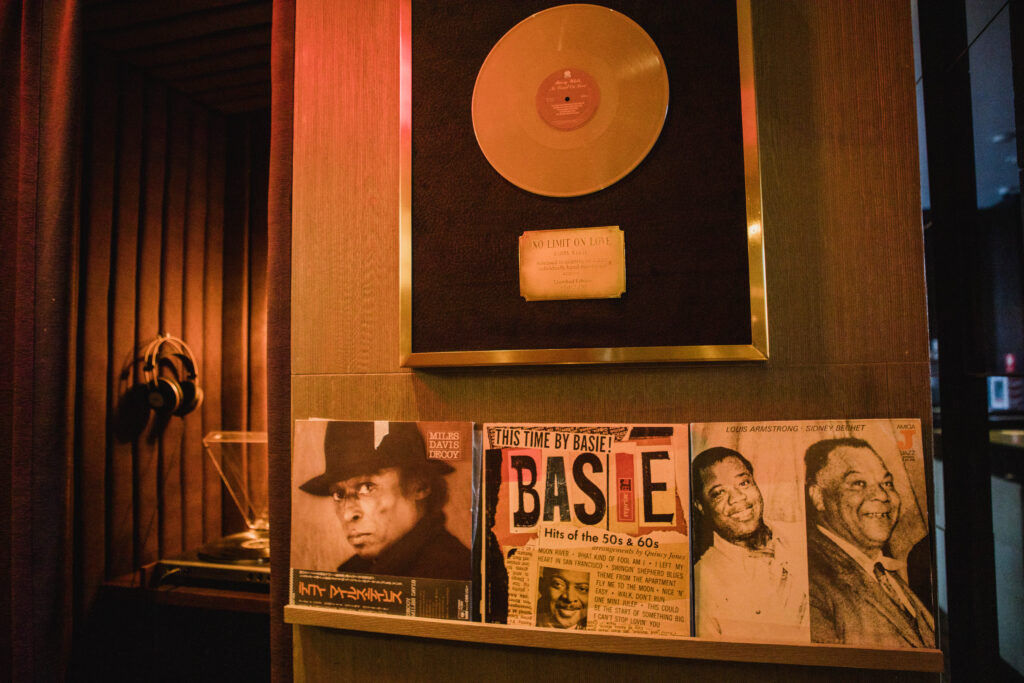 The door to the speakeasy is tucked away in the hotel lobby and requires a password for entry. The atmosphere that awaits is one of luxury, with gilded décor and elaborate hanging prints glowing under subdued lighting. Inspired by the 1920s, the room is filled with Jazz and Blues and Bossa Nova, with a brass band placed at the top of the bar for live music for a truly authentic experience.
On the cocktail menu are delicious, signature drinks served in vintage glassware and crafted with world-renowned premium liquors as well as Peruvian liquors from the nation's best distillates. With cocktail names such as The Bad Touch, Scarface, Light My Fire, and Bad Medicine, the menu reflects the character of Al Capone and the influence of the Prohibition era.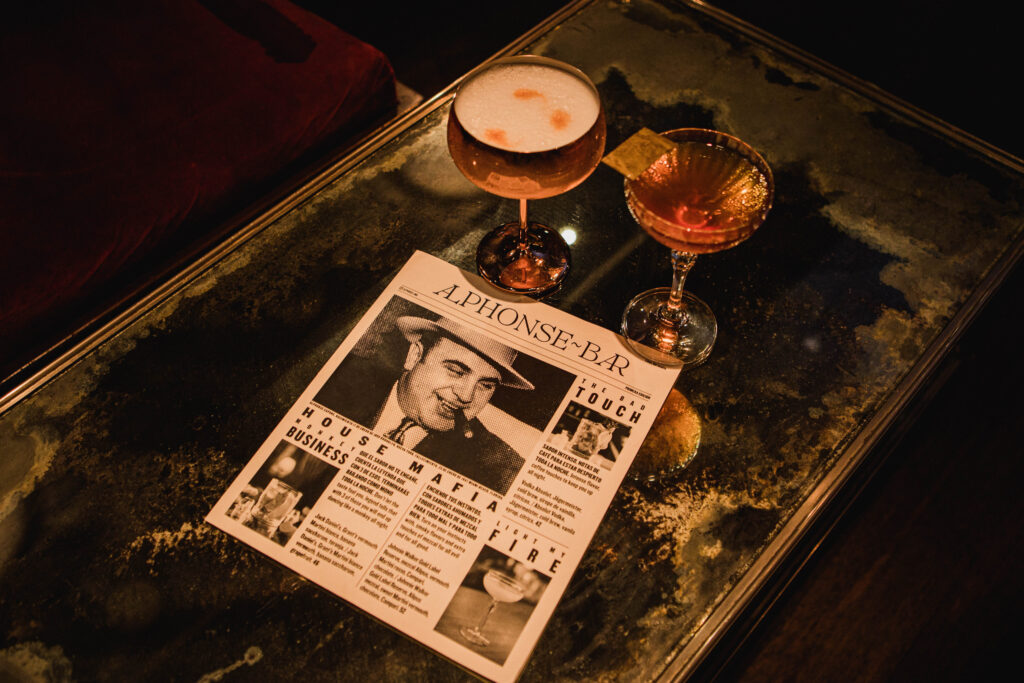 To accompany the Haute cocktail and tasting menus, a curated selection of appetizers and mini plates are offered to complement the bold flavors of beverages offered. Favorites on the menu include the Iberian Ham Bruschetta with Pesto and Tomato Confit, the Duck Baos, and the Black Pudding with Foie Gras and Caramel Apple.
With its elegant ambiance, delicious menu items, and classic feel, The Alphonse Bar has quickly become one of Lima's trending destinations on the bar scene.