RV Road Warrior Stephen Ekstrom provides his top fall foliage routes, including not-to-be-missed LGBTQ+-owned and friendly businesses to support along the way.
As autumn approaches, we're reminded of the brilliant fall colors that capture our attention at a distance while inside the car or during a leisurely hike. Witness crisp cool fresh air as landscapes change from their summer green into quilted horizons of red, orange, and yellow.
Yep, it's fall foliage season! That time of year when LGBTQ+ folks can plan a weekend getaway or enjoy a spontaneous road trip to take in the captivating sights along some of North America's most iconic roadways. Check out our list of recommended routes for leaf-peeping with not-to-be-missed quaint queer-friendly towns and businesses to support.

Blue Ridge Parkway Through North Carolina and Virginia
Starting Point: Asheville, North Carolina
End Point: Charlottesville, Virginia
What to Expect: It's been called "America's Favorite Drive" and for a good reason. Every turn of this 45-mph route features a postcard-perfect view of hardwood forests, quaint farmsteads, and electric fall colors.
Where to Stop: Get a healthy start with breakfast at Asheville, NC's BattleCat Coffee Bar, a funky converted house with a local bohemian vibe. Be prepared to make plenty of photo stops at the lookouts along the way to Boone, NC, but you take a break in town to grab a bite to eat at Lost Province Brewing Co, where they serve craft beer and locally-sourced gastropub dishes. And for bibliophiles, you can't leave Boone without stopping by LGBTQ+-owned Foggy Pine Books, where the staff is sure to provide a few of their favorite fall reads.
Where to Stay: Bordering Shenandoah National Park, Love Ridge Mountain Lodging features an assortment of mountain cabins and home rentals overlooking Love, Virginia. This place is a hub for outdoor activities and access to the Appalachian Trail, Sherando Lake, and the headwaters of the Tye River.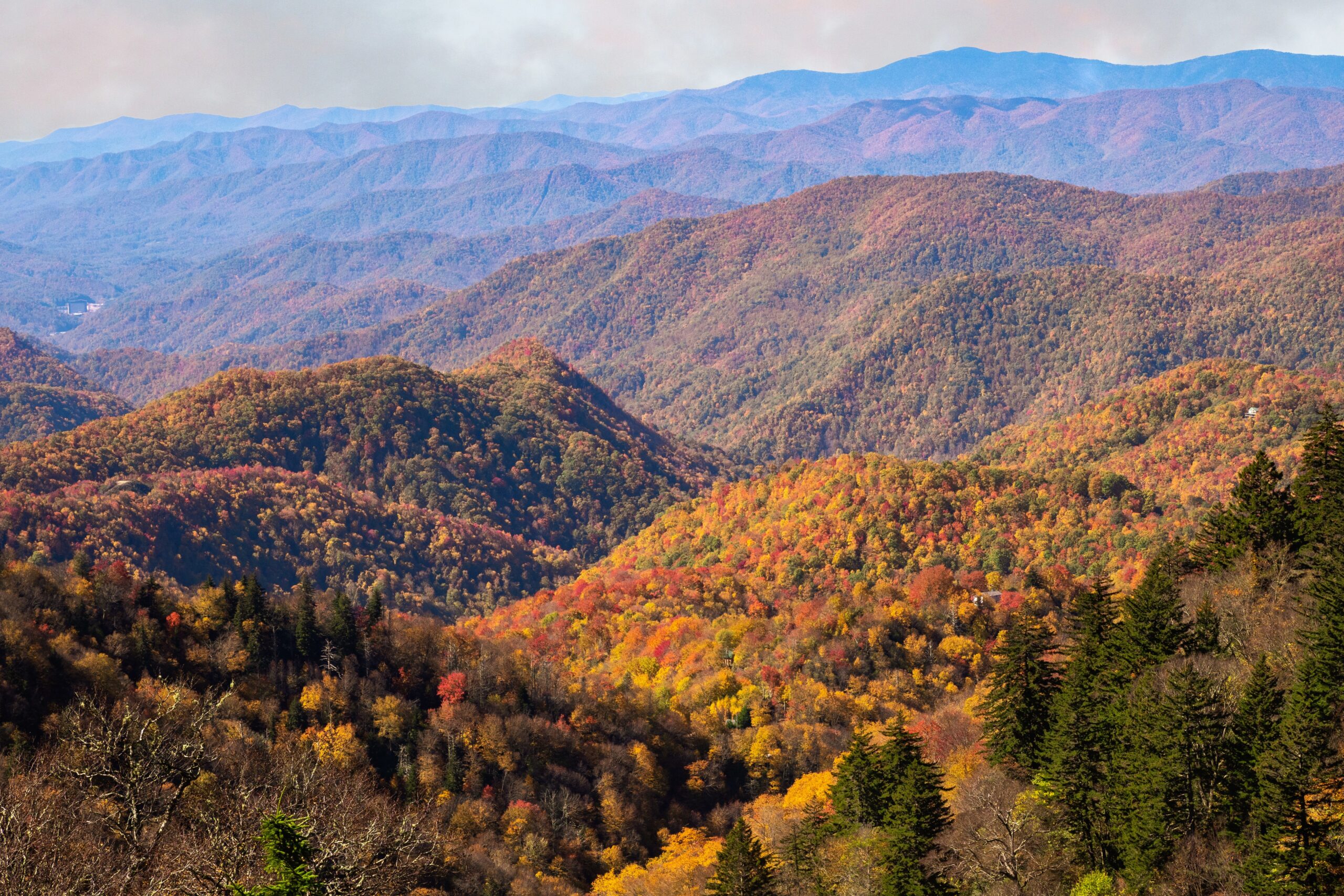 ---


Prince Edward Island (PEI), Canada
Starting Point: Confederation Bridge, Borden-Carleton, PEI
End Point: Summerside, PEI
What to Expect: The red clay roads on Prince Edward Island are lined with trees full of apricot orange, fiery red, and bright yellow between mid-September and mid-October. The terrain is varied and punctuated with panoramic views of the countryside, sandstone cliffs, windswept beaches, and glimpses of rural life.
Where to Stop: Take a scenic bike ride along the Confederation Trail or take in the sights from the water in a kayak from The Knot Beach Bar & Rentals in Summerside. Prince Edward Island is known as "Canada's Food Island" and the Fall Flavours Festival means even more options for sumptuous seafood including fresh local lobster, oysters, mussels, and clams.
Where to Stay: The Briarcliffe Inn is an authentic, welcoming 100-year-old island farmhouse turned bed and breakfast that's earned multiple awards for its hospitality, dining, and pastoral countryside views from every window. They're also supporters of Pride-Prince Edward Island and PFLAG Canada.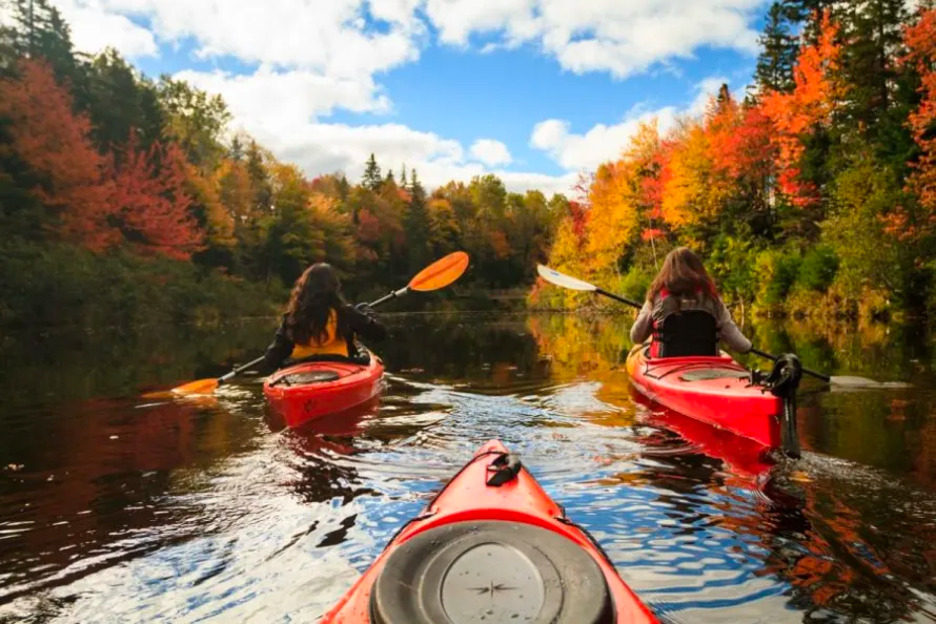 ---


Michigan's Gold Coast
Starting Point: Traverse City, Michigan
End Point: Traverse City, Michigan
What to Expect: Little fishing towns, quaint coastal coves, and awe-inspiring sand dunes dot Lake Michigan's northeastern shores. Deep green pine, fir, and spruce trees provide a gentle backdrop for the fire-hued maple and oak trees along Grand Traverse Bay.
Where to Stop: Up North Pride calls Traverse City one of the "most beautiful, progressive and unique LGBTQ+ vacation destinations in the United States," and the city is listed as one of Michigan's top gay-friendly road trip destinations. Be sure to check out the 19th-century Grand Traverse Lighthouse and the towering Sleeping Bear Dunes National Lakeshore.
Where to Stay: The trendy warehouse district of upcycled architectural antiques, vegetarian dining, a distillery, and a microbrewery is also home to the Hotel Indigo, host of Northern Michigan's first Gay Prom.
---


New York City to Lake George, New York
Starting Point: New York, New York
End Point: Lake George, New York
What to Expect: Mountains surround US Route 9 and erupt in color from mid-September through early November. Take in the sights of Hudson Valley towns like Hyde Park, Saratoga Springs, and the idyllic Lake George. 
Where to Stop: Storm King Art Center is a 500-acre open-air museum featuring an impressive collection of contemporary outdoor sculptures, colorful trees, and glorious sunlight. If historic homes with great views tickle your fancy, there's the Rockefeller Estate Kykuit and Great Gatsby Mansions, all with sweeping river views.
Where to Stay: The Batcheller Mansion Inn is located in the heart of downtown Saratoga Springs in historic Congress Park. This stately Victorian home is now a living history museum and charming bed and breakfast.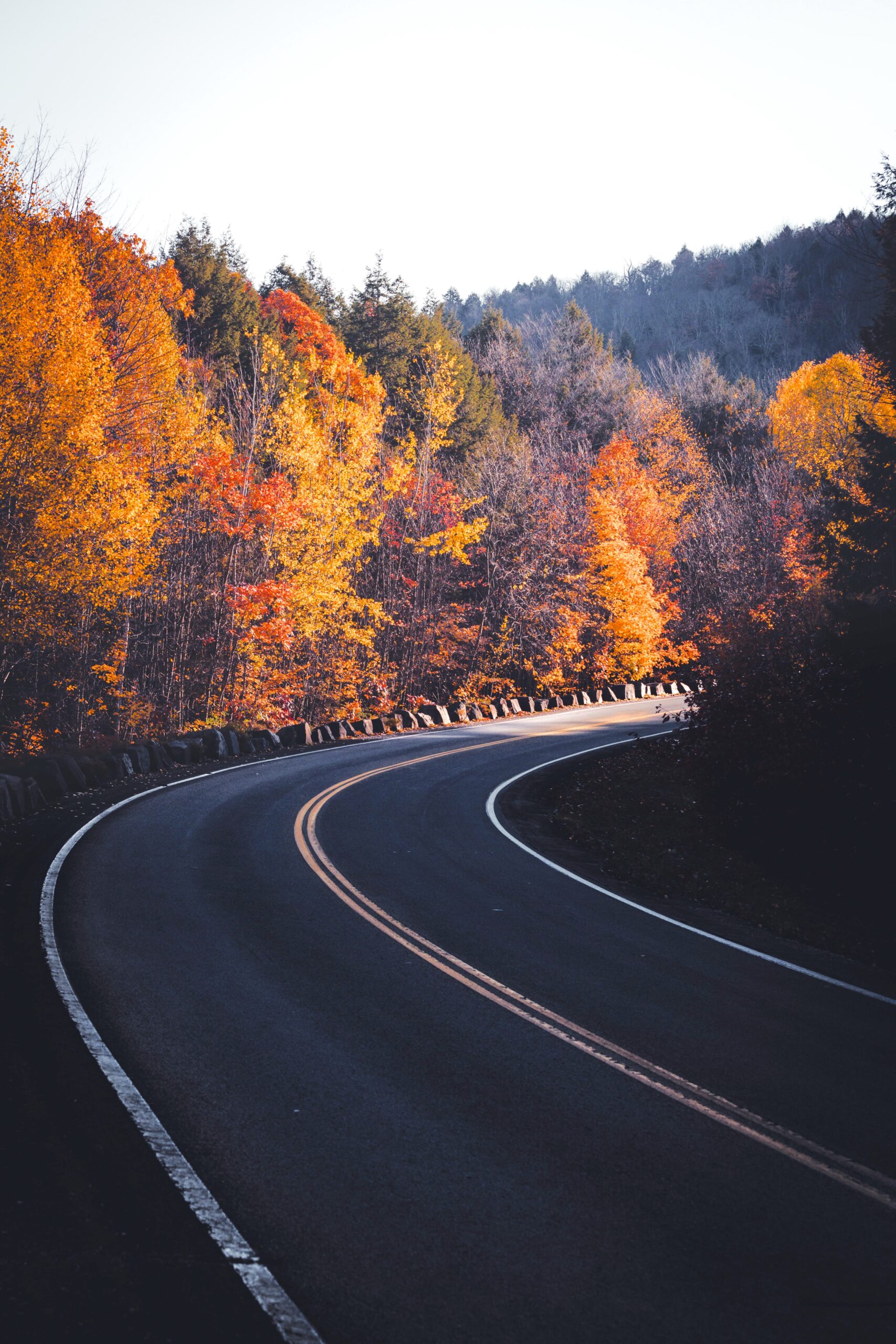 ---


Olympic Peninsula, Washington
Starting Point: Seattle, Washington
End Point: Olympia, Washington
What to Expect: Elk, crane, and sea otters are the local residents of this 3,600-square-mile wild peninsula.
Where to Stop: Olympic National Park's rainforests feature a variety of maple trees scattered among deep green hemlock and spruce. In fall, these trees shed their lush green mossy coats to reveal a landscape speckled with red, orange, and yellow leaves.
Where to Stay: A few blocks from Port Angeles' waterfront and a quick drive from the national park, you'll find Maitland Manor and their 3-course gourmet breakfast.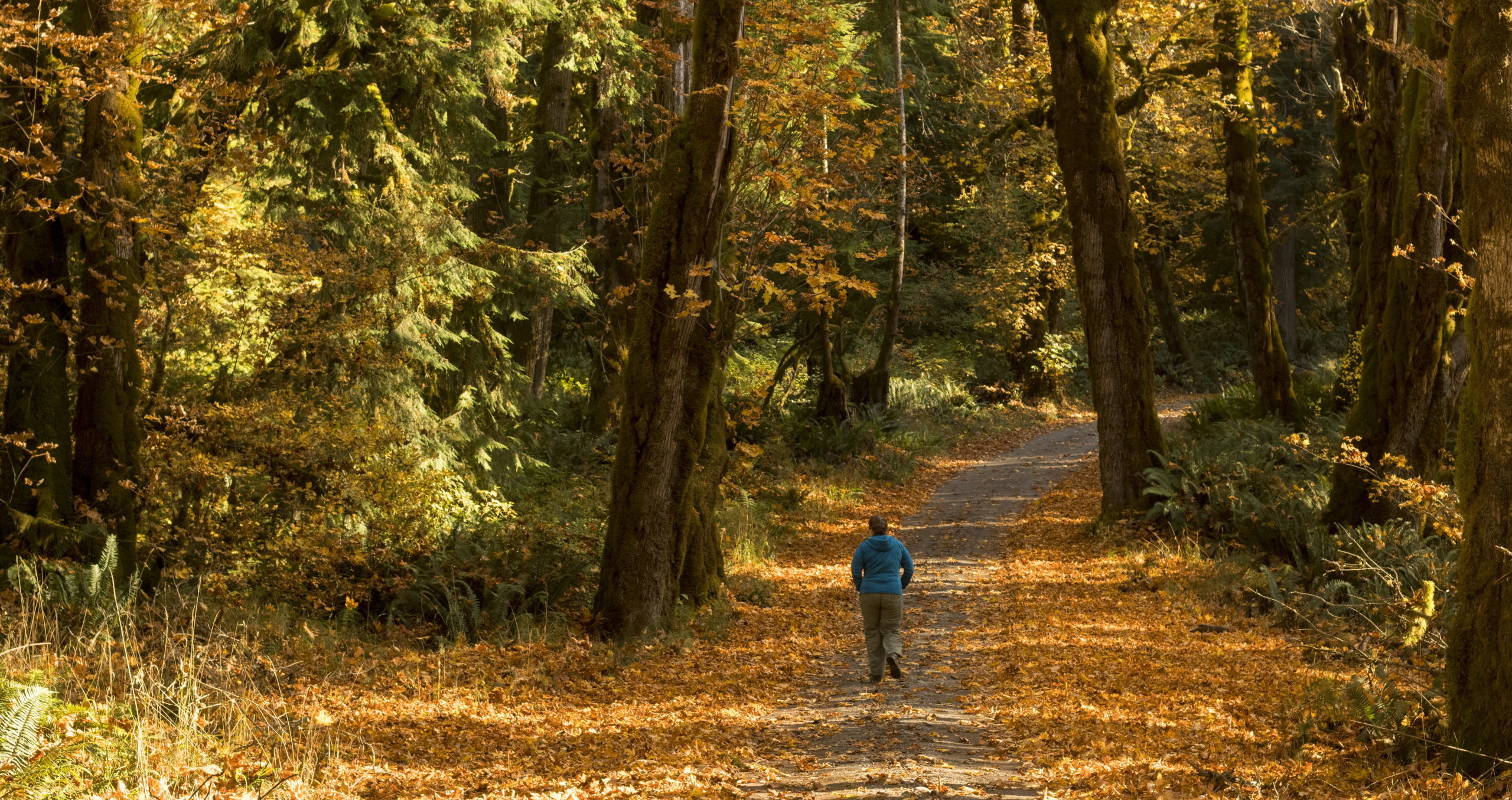 ---


Western Massachusetts and Vermont
Starting Point: Springfield, Massachusetts
End Point: Newfane, Vermont
What to Expect: This quintessential New England route includes Western Massachusetts' scenic Jacob's Ladder Scenic Byway and passes through small towns like Lee, Becket, Chester, Huntington, and Russell, all part of the Berkshire Foothills, and takes breathtaking bends along the Mohawk Trail into Vermont.
Where to Stop: Stop at Chester-Blandford State Forest where a 1.5-mile walk along an unpaved road takes you to Sanderson Brook Falls – yes, waterfalls in autumn are magnificent. Next, head toward the Bridge of Flowers in Shelburne Falls, a great mid-way stop. This pedestrian-only former trolly bridge is draped with seasonal flowers from April through October.
Where to Stay: Frog Meadow Farm in the tiny town of Newfane, Vermont is a country retreat where men (yup, it's men only) can stay overnight and enjoy apple picking, cider-making, and or honey harvesting. LGBTQ+ owned, Good2Go Camping is for those who crave the outdoors but aren't interested in "roughing" it. They offer a variety of Instagram-worthy refurbished campers for rent and deliver them to any of 10 pre-approved Vermont campgrounds.