Local Aussie Craig Baldwin provides recommendations on where to stay, where to eat, and what to do in this ultimate Sydney Travel Guide for LGBTQ+ travelers.
We can probably all agree that summertime is the best time for queer travelers to visit Sydney. Along with sunny beaches, rooftop cocktail bars, and arts and culture in the balmy outdoors, the Sydney Gay and Lesbian Mardi Gras festivities are just around the corner – usually a two-week period that extends from mid-February to the first week in March. And remember it's never too early to start planning a visit the Emerald City to join hundreds of LGBTQ+ revelers who will converge on the city for World Pride in 2023!
Regardless of when you decide to visit, we hope you consider using our Queer Sydney Travel Guide with local recommendations to create your trip itinerary.

WHERE TO STAY
Sydney is an LGBTQ+-friendly destination, so all accommodations are welcoming, but a few provide some uniquely "Sydney" experiences.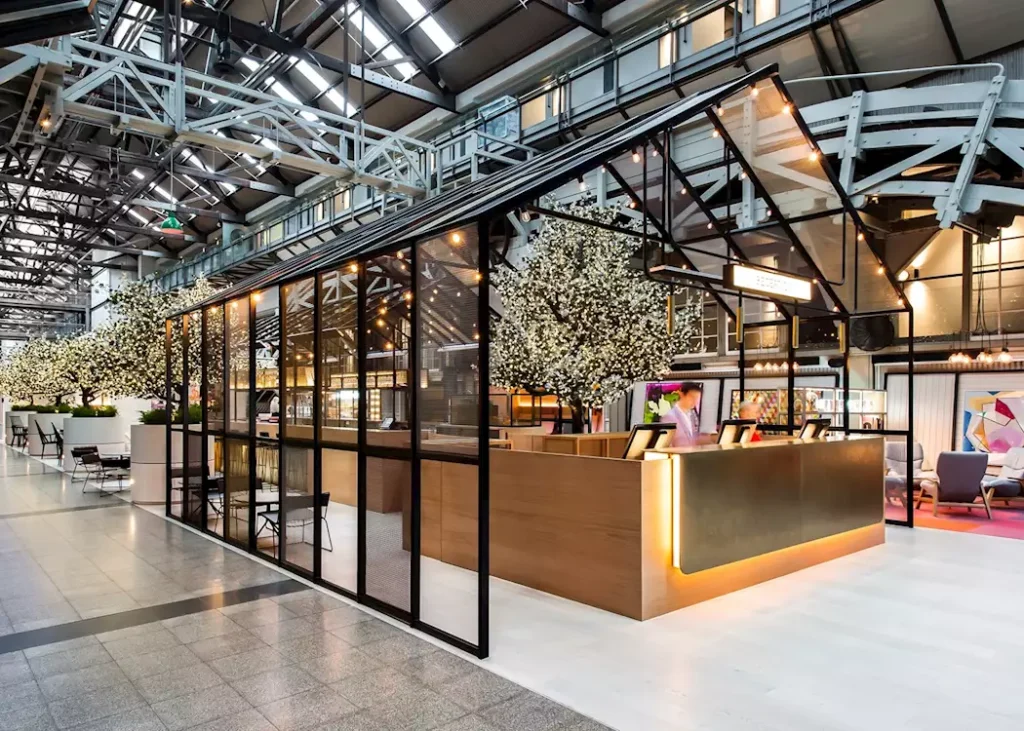 The Ovolo Woolloomooloo is a 5-star hotel suspended over Sydney Harbor on the historic Woolloomooloo Wharf. The blissfully peaceful location is nevertheless close to the CBD, the Opera House, and queer-friendly districts like Darlinghurst and Potts Point. The hotel has been impeccably outfitted with striking contemporary designs and some of the most spacious rooms around.
The wharf boasts multiple bars and restaurants, including the scrumptious China Doll (try the tea-smoked duck!), and the hotel provides an indoor pool and fitness room for working off all those indulgences the day after.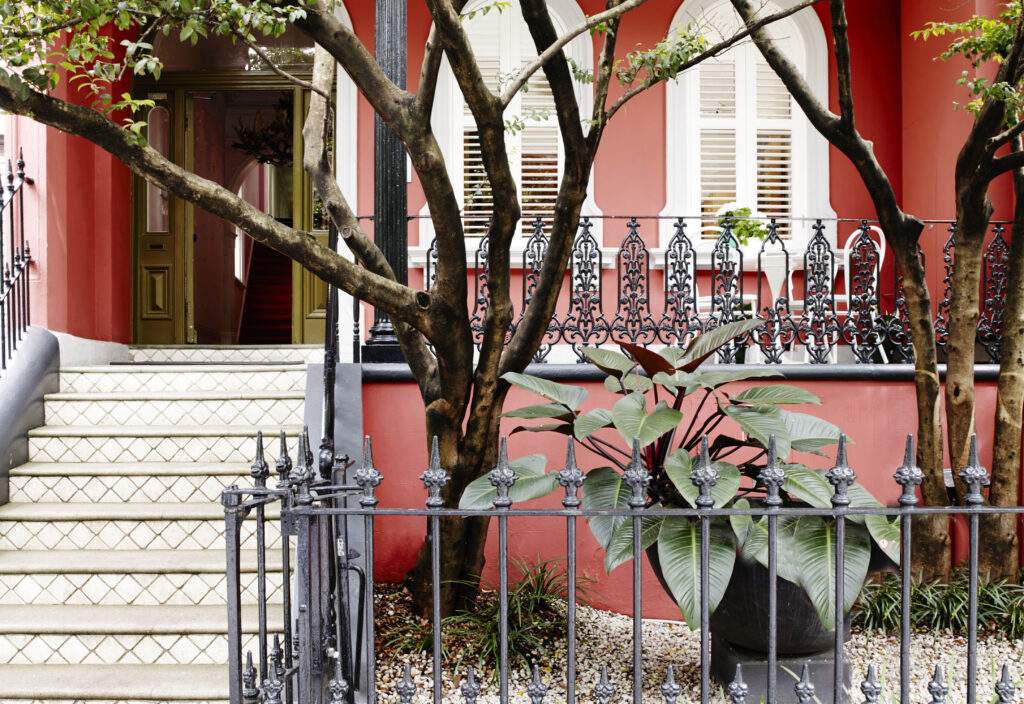 Any talk of luxury would have to include the Crown Towers, housed in the Crown Sydney, a controversial and striking new addition to Sydney's skyline. The hotel spirals skywards from Barangaroo, at the northern point of the Central Business District (CBD), with staggering modern architecture, and hands-down the best views in Sydney. They may be the most expensive rooms in town, but with state-of-the-art technology, outdoor infinity pool, tennis court, luxury spa, and glamourous rooftop bar Cirq on your doorstep, it might just be worth it.

For more regular budgets, Paramount House Hotel offers stylishly updated heritage premises in trendy Surry Hills, with lovely little touches like Australia's Aesop products in every room, plus you'll be surrounded by the hippest restaurants, cafes, and bars. Nearby, in the historic LGBTQ neighborhood Darlinghurst, next to all the nightlife, is the even more moderately priced Medusa Hotel. This small-but-legendary 18-room Victorian terrace house defines boutique, with quaint, understated rooms that even, at one point, housed that queen of Aussie queens, Kylie Minogue.

WHERE TO EAT
Sydney is truly a multicultural city, and the restaurants celebrate that fact. Nour in Surry Hills is a great place to start, re-imagining the cuisine of Sydney's large Lebanese population with playfully modern combinations. Come hungry and order one of the banquet options to taste a broad range of deliciousness.
Nestled unassumingly amidst Potts Point's clutch of dining options is the local favorite Cho Cho San. Don't be fooled by the minimalist interior, this is modern Izakaya-inspired Japanese food with brilliantly inventive dishes like Eggplant Miso sticks and King Crab Omelet. Book early, it is always full.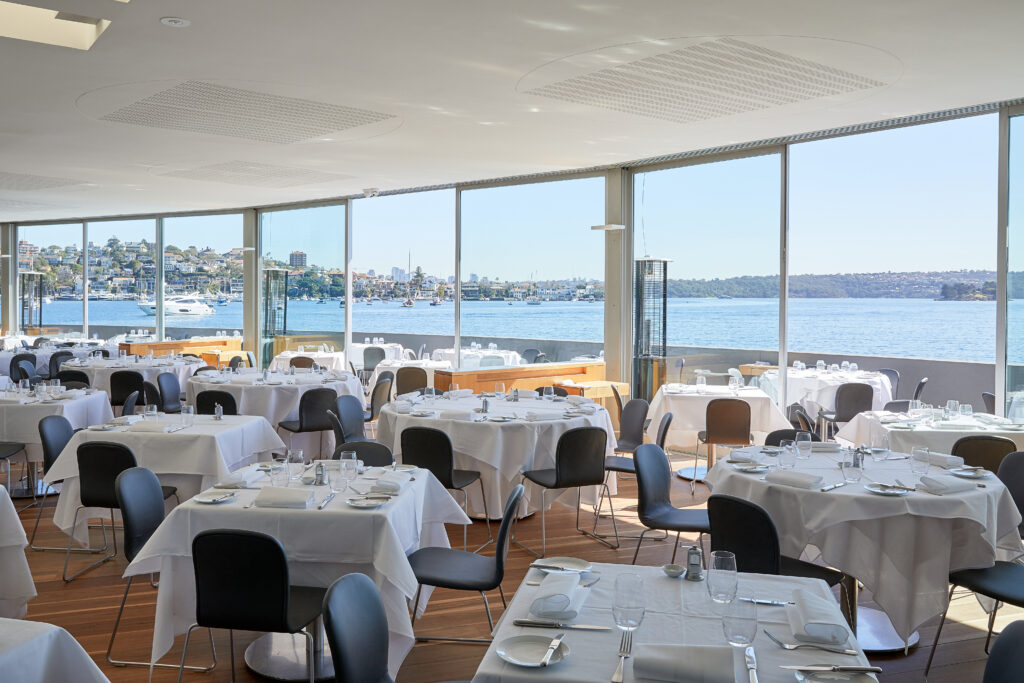 If there is a cuisine that is particularly "Sydney", it's seafood, particularly when that seafood is paired with a spectacular view. Catalina is fine-dining extravagance, perfect for a special event, with a floor-to-ceiling glass panorama of stunning Rose Bay. If the weather is nice, sit on the terrace while you sample delicacies like hand-picked and dressed Queensland mud crab or Sydney rock lobster risotto. Closer to the CBD in Barangaroo, Cirrus offers the best local, sustainably-caught seafood along with spectacular waterfront views across Darling Harbor.
If you're just looking for good food after a night at the clubs, Harry's Cafe de Wheel's food truck at the wharf in Woolloomooloo has been feeding meat pies to hungover Australians and a surprising list of visiting celebrities (judging by the photographs on the walls) since 1945. Their specialty is the "Tiger", a beef pie topped with mashed potatoes, mushy peas, and gravy. You don't get more Aussie than that!

WHAT TO DO
Sydney is rebounding out of a series of covid-induced lockdowns with a plethora of cultural events, starting with the Sydney Festival in January. The festival is a great place to catch everything from the weird to the wonderful across music, dance, theatre, and art, with 133 events at venues all over town, many free of charge. Highlights include part queer rave, part theatrical extravaganza, Qween Lear, at Hordern Pavillion.
On February 27, Summer Camp Festival brings headliners like Years & Years and Big Freedia to Sydney's Centennial Park. Also boasting Aussie artists Cub Sport and The Veronicas, Ru-Paul Down Under finalist Art Simone, and top local DJs Kitty Glitter and Stereogamous, this is bound to be the campest music festival of the year.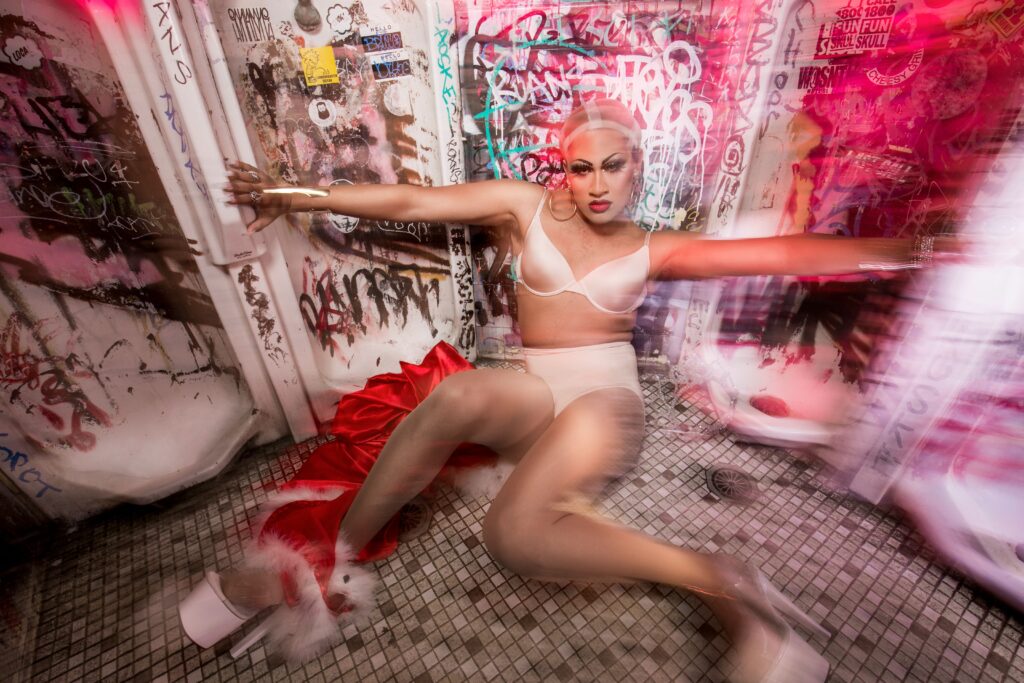 For those with more refined tastes, there is nothing more special than Opera Australia's offerings at the Sydney Harbor. Enjoy an award-winning performance of some of the world's most popular operas, such as Phantom of the Opera or La Traviata. Just be sure to check the Sydney Opera House website to find out what shows are available and to book your tickets.
Any summer visit to Sydney, however, is incomplete without some beach time. The Bondi to Bronte Coastal Walk is a good place to start. As we say Downunder, slip on a shirt, slop on sunscreen, and slap on a hat, then stroll along the scenic boardwalks, past Bondi, Tamarama, and Bronte beaches. This is full of prime insta-worthy photo opportunities.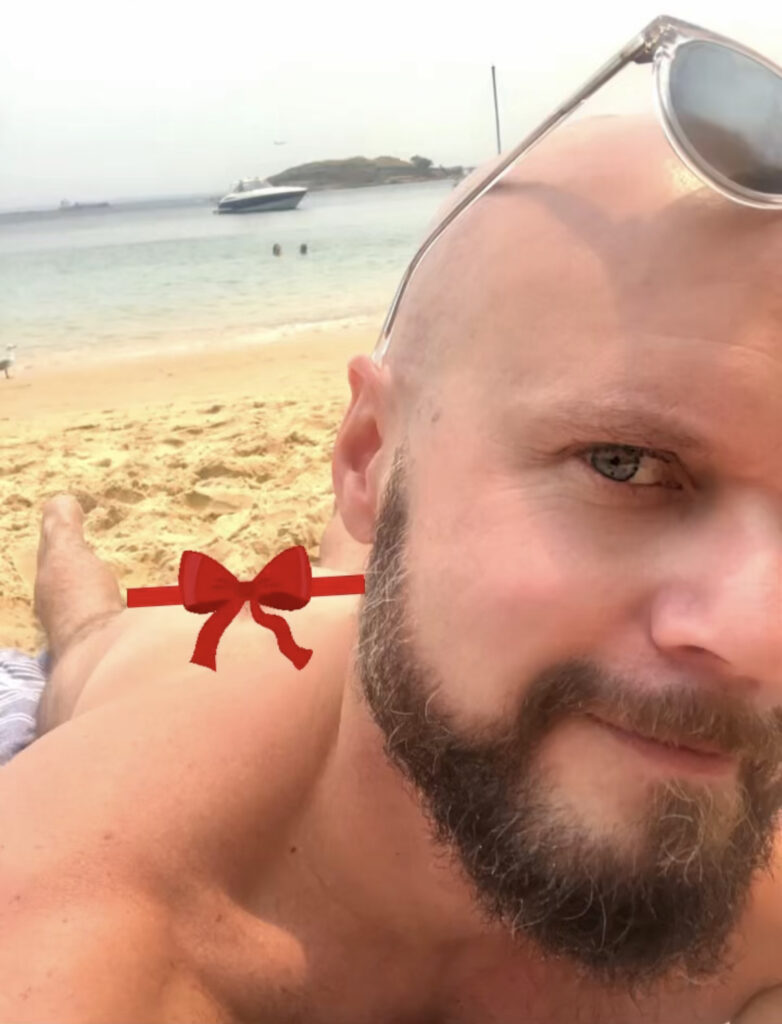 For those who like to get an all-over tan, my favorite beach is the clothing-optional Little Congwong in La Perouse. After a brief hike along the path at the end of neighboring Congwong Beach, you emerge into a secluded paradise, nestled into beautiful national park bushland. There, a mostly LGBTQ+ crowd soaks up the sun and frolics in their birthday suits in the calm waters of historic Botany Bay. Don't forget the SPF, particularly on the parts that don't usually see much sun.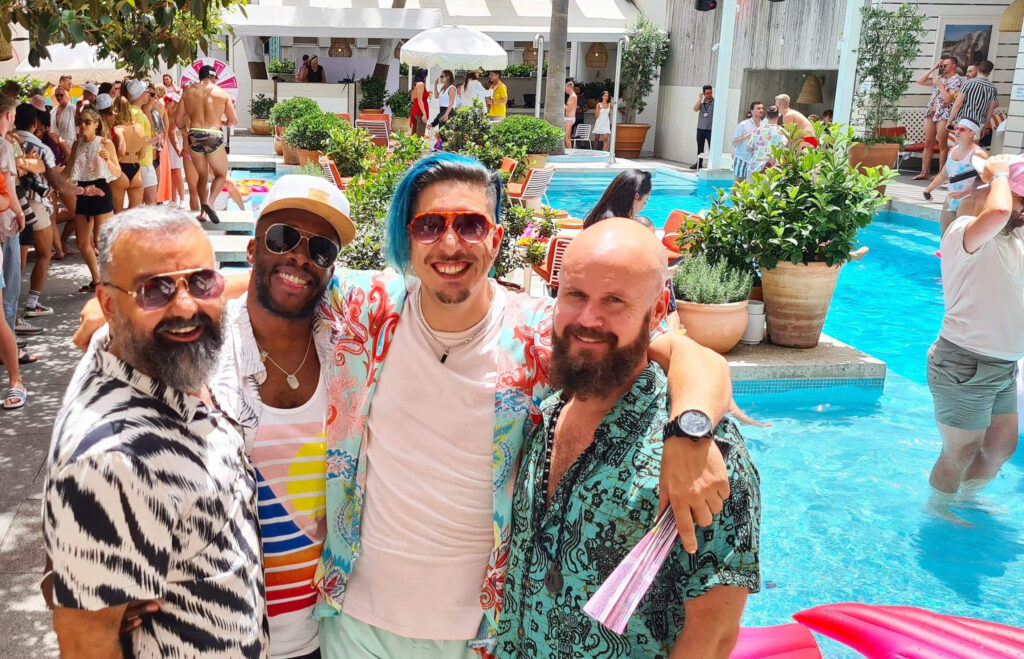 NIGHTLIFE
Once concentrated on the section of Oxford Street near Taylor Square, Sydney's LBGTQ+ nightlife has now spread out across the city. Universal holds down the fort on Oxford Street, with reliable drag and dance parties. The Imperial (made famous by Priscilla, Queen of the Desert) has had a sparkling renovation and is a very popular option in Erskineville, in Sydney's Inner West – again drag and dancing is the mainstays. Meanwhile, Poof Doof turns swanky CBD mega-club The Ivy into a Drag Brunch pool party every Saturday afternoon (don't be surprised if some wigs get ruined by a dip in the pool!). There's also a full-neon gay rave every Saturday Night. Sunday afternoons at The Beresford in Surry Hills are for recovery drinks and kiki's in the large back courtyard.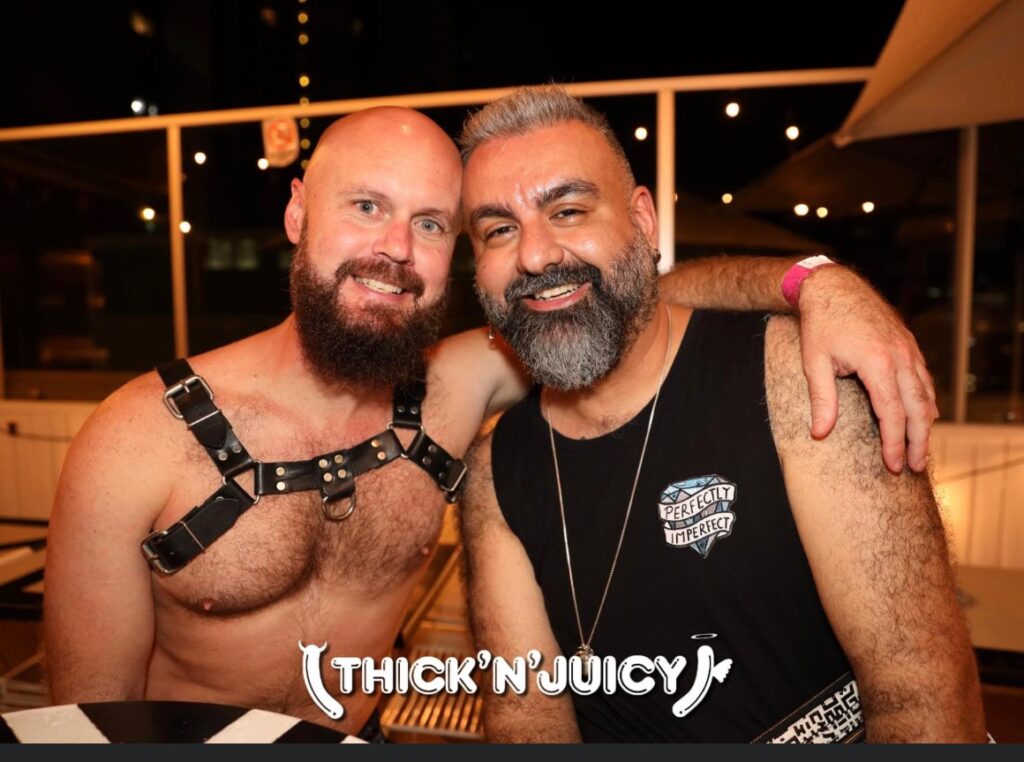 Roving events characterize the rest of the nightlife scene, with Thick n Juicy the prime beef option for the muscle bears, Extra Dirty for the leather and fetish crowd, and Loose Ends for the queer folks where anything and everything goes.
Of course, the gravitational center of LGBTQ+ summer is the Sydney Gay and Lesbian Mardi Gras with its parade and giant dance party extravaganza at the end of the world-renowned Pride celebration. But you can't miss out on fun scheduled events during the two-week spectacle, such as the Sissy Ball, bringing the best of Sydney's queer ball culture to battle for the trophies at the opulent Sydney Town Hall.
Vacationers should plan a summer trip to Austalia a few months in advance to snag Mardi Gras event tickets, score reasonably priced airplane tickets, and book the ideal accommodations for the ultimate holiday in Sydney.